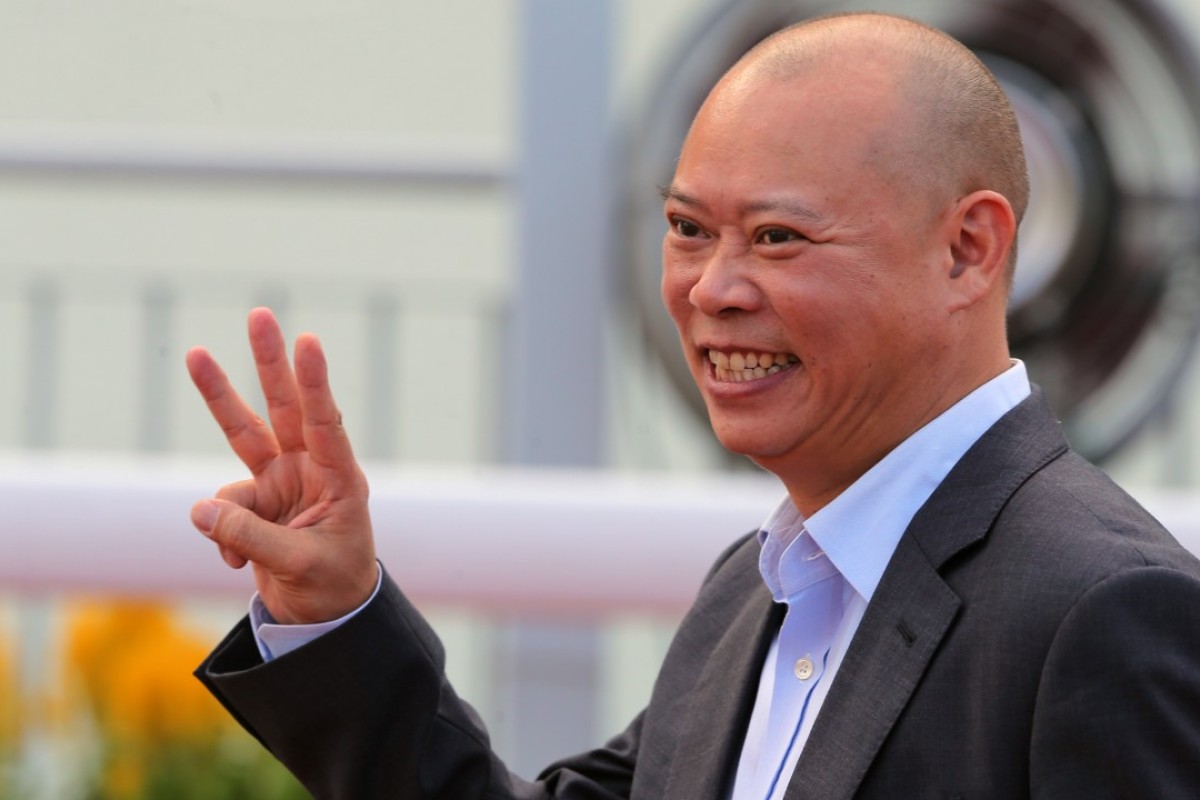 Chris So Wai-yin was already relieved to be on the right side of a photo finish – especially after another "bad beat" – when Relentless Me delivered the middle leg of a treble that gave a frustrating season a brighter look.
So entered the 81st meeting of the season stuck on 23 wins, a subpar total for a trainer with a capacity stable of 60 horses in work, but had also endured a remarkable 44 runner-up finishes – third most of any trainer.
So when Snowhooves was edged by the barest of margins in the second race of the day, the trainer thought his luckless run was set to continue, before victory with Team Spirit and the short-head result by Relentless Me put a smile back on So's face in the next two races.
"Yes it has been one of those seasons," So said. "When Snowhooves was beaten I thought 'here we go again' but I was happy to get these two winners."
So has not only struggled through a late season slump that brought just two wins from his last 134 starters, but a luckless run early in the term saw a run of short-priced favourites go under.
"What has been frustrating is that my horses were running well and we were getting beaten by outsiders," So said. "It's good to get some results to keep my owners happy."
So has a lot to look forward to as one of nine trainers chosen to be the first to have horses stabled at the new training centre at Conghua, which brings with it the opportunity to take on 10 extra horses from July 16.
The trainer believes both Team Spirit and Relentless Me have more to offer and may race again before the end of term.
The comfortable win by three-year-old Team Spirit (Joao Moreira) was particularly gratifying for So given owner Pang Ka-wai had made some drastic changes to his travel plans to be on course.
"He had planned to be in Russia for the World Cup but when he entered the horse today he changed his plans and made sure the whole family was here for the photo, so I am glad he won," So said.
Hours after Spain and Portugal fought out a memorable 3-3 draw at the World Cup, Hong Kong's leading riders Joao Moreira and @zpurton produced a 3-3 draw of their own. Moreira takes the last at Sha Tin on Top Beautiful to make it a deadlock on the day #HKRacing pic.twitter.com/AGWKJpb1Jp

— HKJC Racing (@HKJC_Racing) June 16, 2018
"The owner hasn't had much luck previously, but I think he has a nice horse on his hands. He is pretty much bulletproof, he just a very honest and straightforward horse, but that can go a long way here."
So was spreading the love to both top jockeys as Top Beautiful gave Moreira a treble that kept him within five of Purton and in the hunt for the jockeys' championship.
"I am good friends with Zac, but I don't want to play favourites, I just want to get the best jockey available, if I can't get Zac then I don't mind asking Joao," he said.