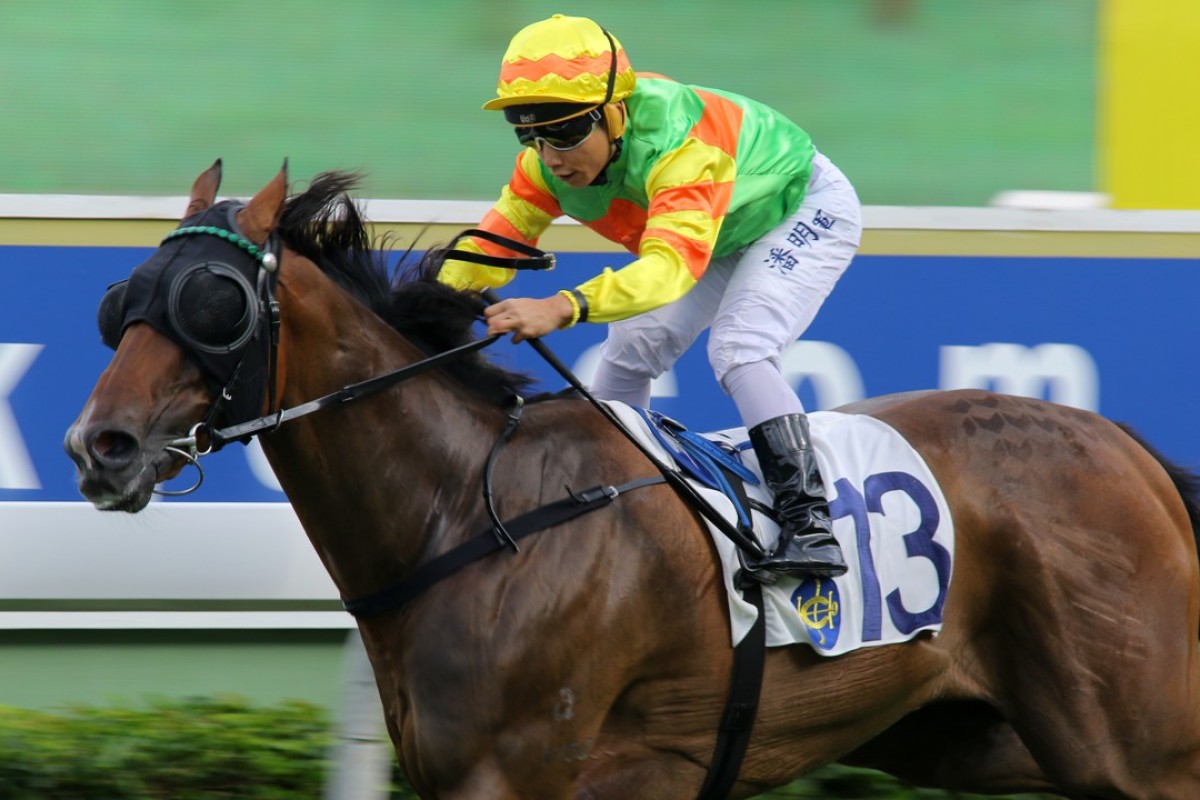 Mighty Maverick kept the dream alive for Derek Cruz and the embattled trainer now needs six wins in six meetings to retain his licence after a big day for the battlers at Sha Tin.
Cruz has already indicated that he will not apply for a licence for next season if he doesn't reach the minimum benchmark of 16 wins but his son Martin said the stable hasn't given up.
"We know the situation but we are going to keep on fighting – it's win or go home – but we still have some bullets to fire yet," he said. "We will be driving it right to the end."
The trainer himself has been absent from recent meetings for personal reasons but Martin said his father would be back later this week and there was optimism among stable staff.
"It was an emotional win today because we really needed that," he said. "We knew we had to do something today or it was all over. We needed something to inspire the staff and we got it today from one of our favourite horses. It's now one win per meeting and that is possible."
Cruz only has 22 horses on his books and will have three runners at Happy Valley on Wednesday night.
Perhaps Mighty Maverick still has something to offer after going back-to-back, winning off a mark of 62, albeit with the help of Matthew Poon Ming-fai's five-pound claim.
Werther goes down fighting in Japan Group One with gallant second in Takarazuka Kinen
"Actually, Joao Moreira was meant to ride him but when Styling City was entered he jumped off, but having Matthew's claim worked out well," Cruz said. "Mighty Maverick has been an iron horse for us but he might have to come through again for us one more time this term."
Trainer Almond Lee is also "walking the plank" this season and Enjoy Life's victory edged the popular trainer within two wins of the magical mark.
Earlier in the day, he had suffered yet another bad beat when Ambitious Speedy was narrowly pipped by 88-1 outsider Chaparral Star
Proud John Moore eyes off Dubai after Werther's bold effort in Takarazuka Kinen
"I was thinking my luck was out when he was beaten, but Enjoy Life put things right. Zac [Purton] rode him perfectly," Lee said. "We will check the horse over and if he is fine then he will run again this season."
Chaparral Star is trained by fellow struggler Michael Chang Chun-wai, who isn't facing the same career-threatening dilemma as Cruz and Lee, but now needs just one more win to avoid a first strike under the performance criteria.