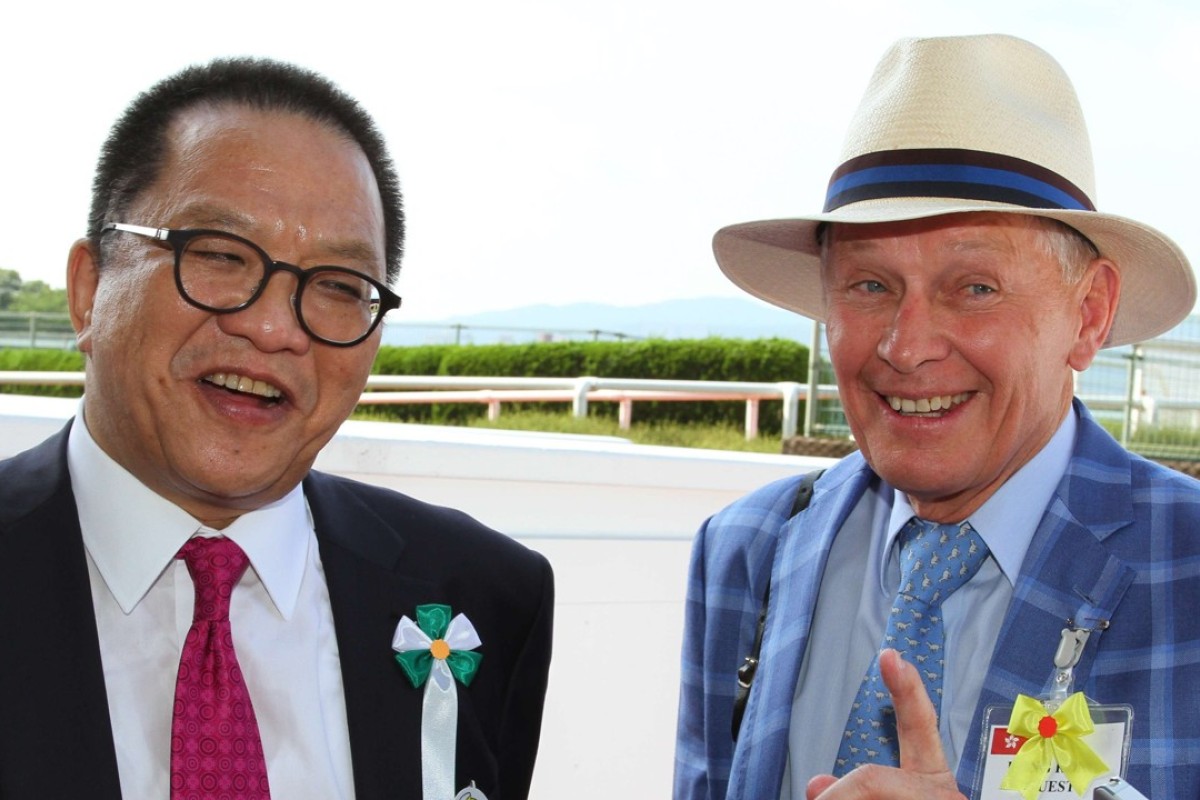 A proud John Moore hopes more international travel is on the agenda for Werther after the horse proved he belongs on the world stage with his gallant second in Sunday's Group One Takarazuka Kinen in Japan.
The champion trainer had plenty of emotion in his voice after finishing a neck behind Mikki Rocket, disappointed at missing out on the main prize but full of pride for a horse who battled his heart out.
"I don't like running second, but from a Hong Kong point of view we've shown how good our best stayer is," Moore said.
"[Jockey] Hugh [Bowman] said had he got another run into him – an 1,800m in Hong Kong – he'd win this race and he'd win it easy.
"Considering the weight he lost [from travelling] – he's all heart. He's a horse that knows where the winning post is and even though he was racing 30 pounds under [his normal weight] he still showed a lot of intestinal fortitude to hit the line. To do that for Hong Kong, it says don't take us cheaply."
A trip to Meydan for the Dubai Turf (1,800m) in March is a possibility with Werther showing he can mix it with the big guns in the top races on the planet.
"He does travel well, even though he dropped a bit of weight, so Dubai would definitely have to be on the cards if [owner] Johnson [Chen] wants to go," Moore said. "He can compete on a world stage against the best."
It is unlikely Werther would return to Hanshin for a second crack at the Takarazuka Kinen, given the timing of the race and the fact it was the backup plan after missing out on the QE II Cup and Champions & Chater because of a bleeding attack.
"He's had three months off with an embargo so that's why everything fell nicely into place for this race," Moore said.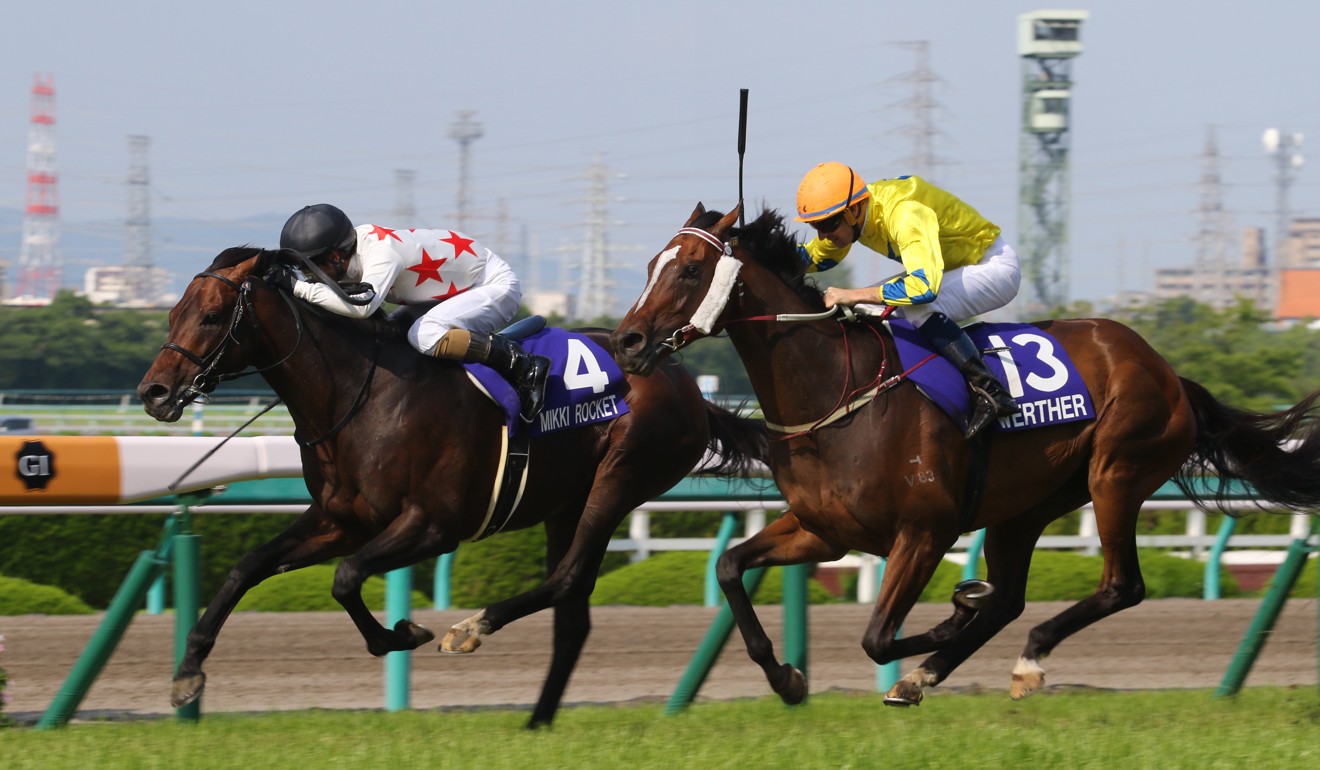 "But if he's sound all the way through next season it'd probably be hard flying in off a full season – a Champions & Chater and whatever – you won't have the same fresh horse."
Bowman, who has partnered Werther for most of his Hong Kong career, believes the style of racing in Japan suits the gelding perfectly.
Werther goes down fighting in Japan Group One with gallant second in Takarazuka Kinen
"I knew he'd enjoy this racing because where Hong Kong brings him undone is when the pace slackens," he said.
"His best runs are when foreign horses come. Although he's had some great wins against the local horses I think his QE II [Cup] win [in 2016] was the best win of his life and it was a high-pressure race.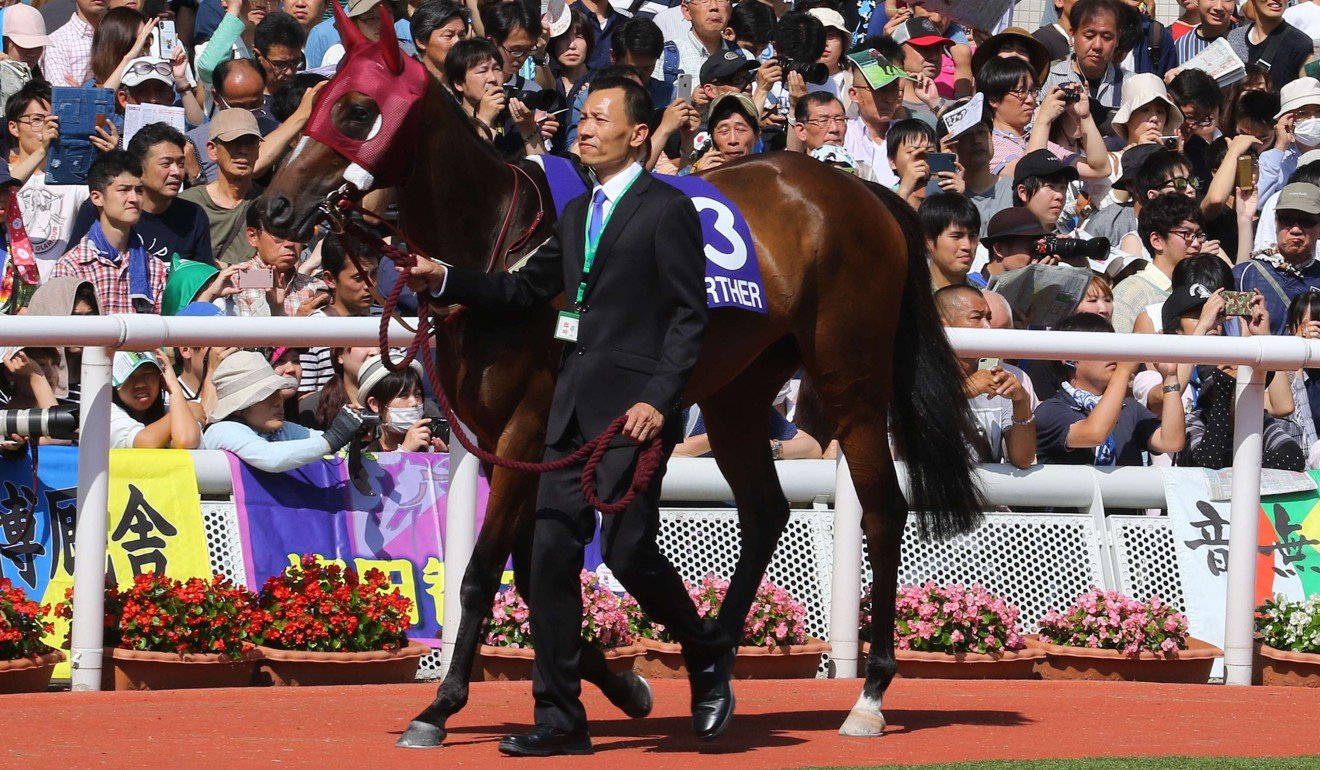 "I'm also convinced he's as good on dry ground as he is on soft, as long as he gets the pace."
The other positive is that Werther came through the race well with no signs of any of his previous ailments.
John Moore doing a Japanese rain dance for Werther ahead of Takarazuka Kinen
"He pulled up very clean, that's the good thing," Moore said. "We don't want to lose Hong Kong's top stayer to another bleeding attack."
The six-year-old will now enjoy a well-deserved break before getting ready to attack the Hong Kong Cup in December.