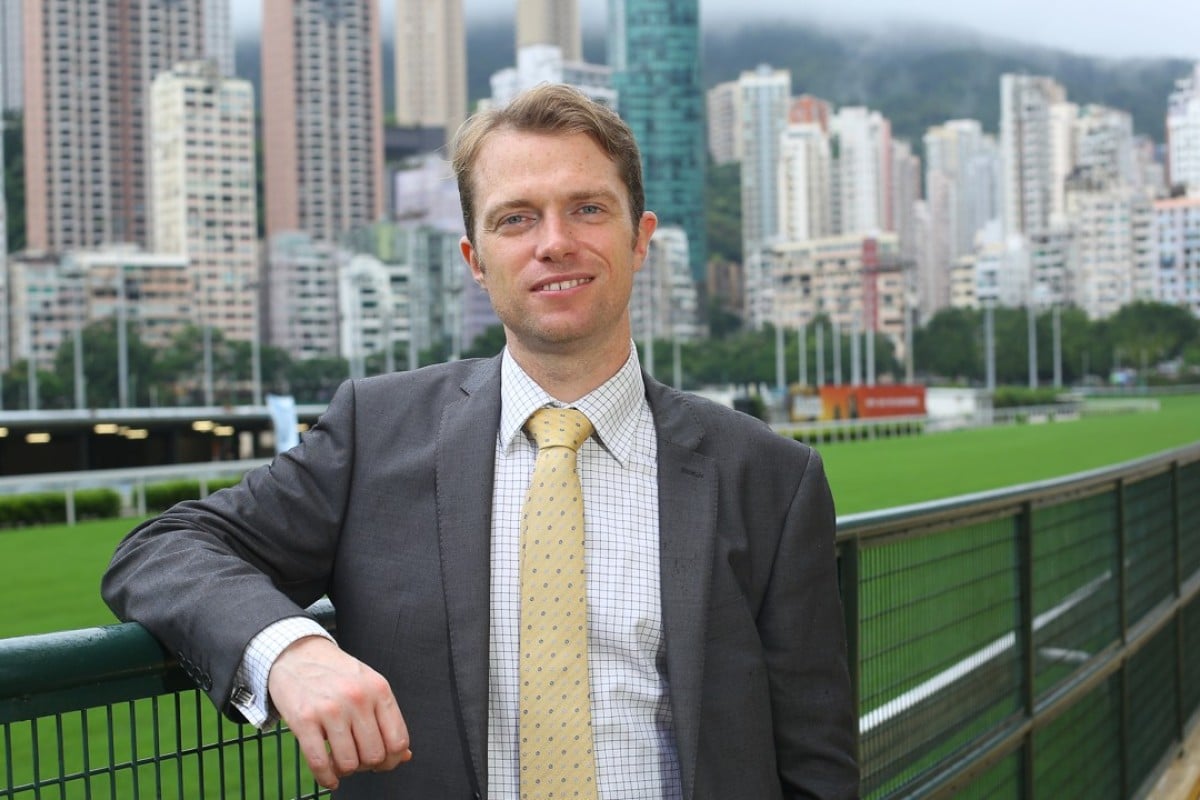 Racecaller John Blance brings his three-season Hong Kong stint to a close at Happy Valley on Wednesday night having transformed into something of a course specialist at the tricky city track and even broadened the vocabulary of the average racing fan along the way.
The picturesque, undulating courses of northern England where Blance cut his teeth couldn't be more different to the helter-skelter, 1,450m circuit nestled next to Causeway Bay's towering commercial blocks.
Yet that hasn't stopped Blance from mastering the art of calling a course notorious for unpredictable races that can change in an instant and frantic finishes that test the keenest of eyes.
In fact, he has made the awkwardly placed caller's box – it is situated around 50m short off the finish line – his own.
Blance's English accent has also added to a diverse palate of sound that is more reflective of the commingling era in which races are now broadcast to and bet on it more than 11 countries through 38 different partners.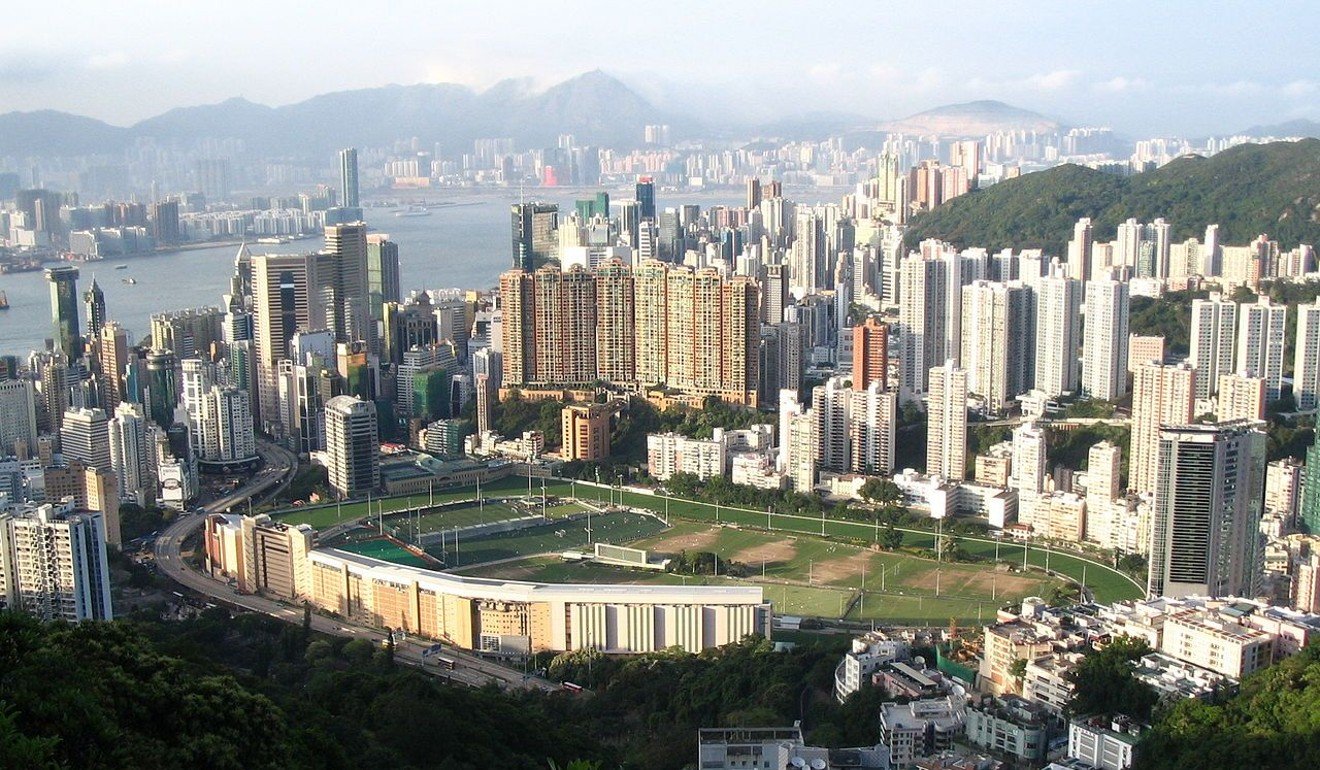 "It has been a great place to work and extremely educational, but perhaps the best thing about here is the opportunity to work with people from all around the racing world who all bring slightly different takes on horse racing," said Blance, whose final shift is in the analyst seat for Sunday's season finale at Sha Tin.
Early on it was difficult for Blance in a jurisdiction previously dominated by Australian broadcasters and he has leaned on the experience of colleague Brett Davis and former Hong Kong Jockey Club and now UK-based broadcasters Jim McGrath and Richard Hoiles.
Fresh voice in Hong Kong: Taking a punt paid off for John Blance - the man behind the mike
"Happy Valley was tricky at the start, but after November or December in the first season I got the hang of it," he said.
"And with regards to the criticism, well, I half expected it. There was a period when I was irritated by it but I just had to crack on with things. I signed a three-year deal and I wasn't going to walk away from it.
"In fairness the people that criticised me had a point at times. So I just sat down at my laptop, listened to my calls and thought of ways I could call races better. In the end, if everybody had have been very nice I would not have improved as much."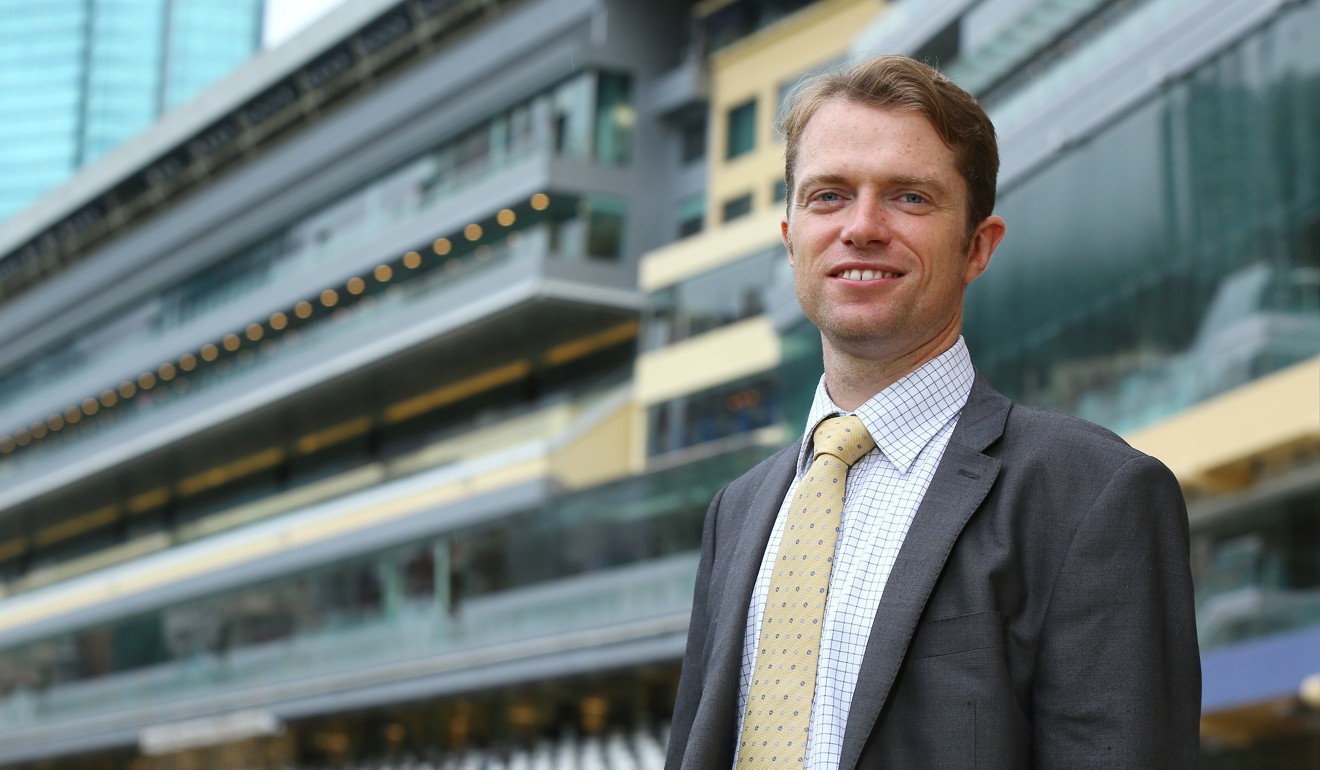 Then there are the barrier trials – and lots of them – of which Blance estimates he has called more than 1,000.
"Richard Hoiles told me that before I came here, that even though barrier trials are definitely more relaxed, they are more challenging because of the sheer volume of new names to remember," he said
"Calling in Hong Kong puts some stamina in your game that's for sure. I've done 11-race cards at Sha Tin, and to do that many races with full fields gets your mind ticking over. It has certainly developed my racecaller's brain more, I remember horses better than before."
Blance's replacement is yet to be announced but it will be doubtful the Jockey Club will find a caller that can match the proud Northerner's extensive vernacular which included horses "sluicing through gaps" or "clattering home out wide" late in races.
There was one occasion where Blance – who studied politics at university – pulled out a reference so obscure to a racing audience even he had to pause for a moment.
Blance referred to Money Boy's win in March at his 14th start of the season as showing "Stakhanovite work ethic", referring to the Soviet Union's, Stalin-era working class hero Alexey Stakhanov.
"Even I had to admit that was a bit niche," he said.