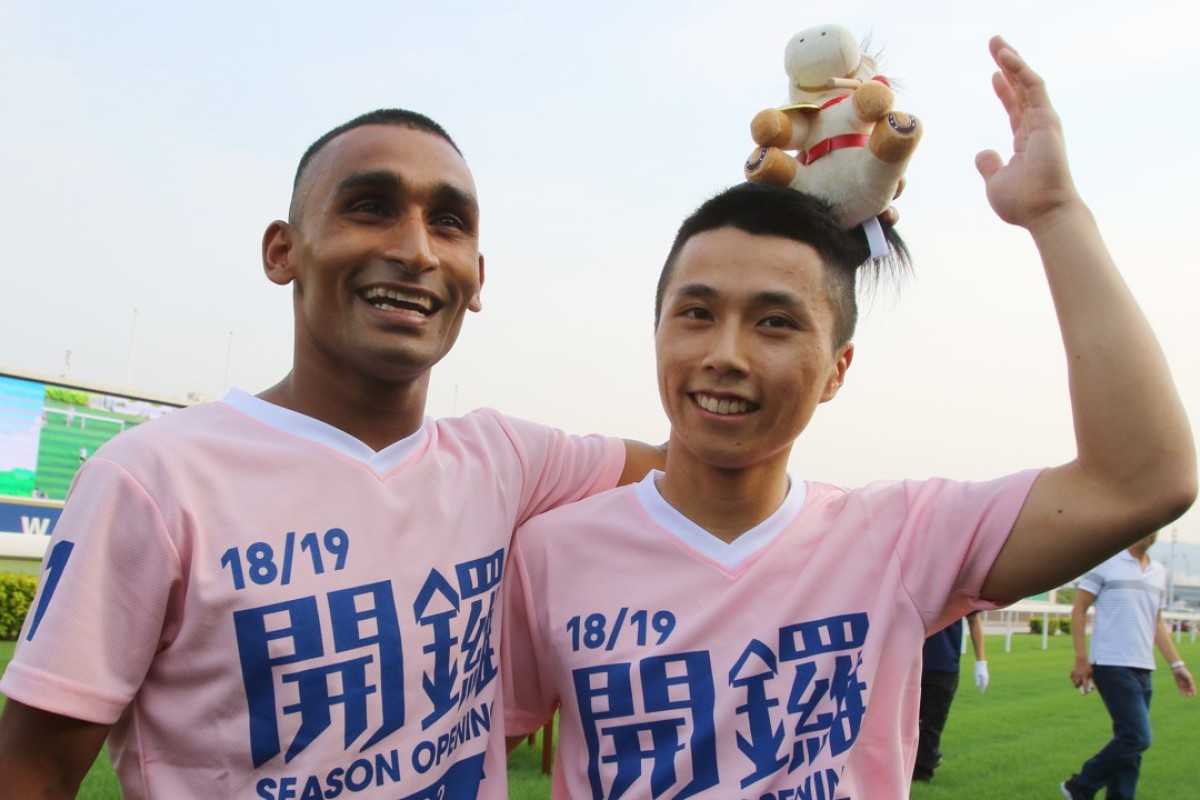 Karis Teetan is off to a flying start this season, combining with Matthew Poon Ming-fai to win the annual jockeys' sprint while also securing the prized mount of Pakistan Star.
The Mauritian overhauled a diving Grant van Niekerk on the line to collect his fourth sprint title at the Jockey Club's preseason carnival on Saturday night, further enhancing his unofficial position as the quickest jockey at Sha Tin.
But his biggest win came on Friday, when trainer Tony Cruz confirmed Teetan would be aboard two-time Group One winner Pakistan Star after his most recent rider Tommy Berry opted to return to Australia this season.
"Tony had a chat with me and he and the owner [Kerm Din] wanted someone to be here with the horse, trial him and look after him," Teetan said.
"I've warmed the saddle on Designs On Rome and Able Friend for Tommy and Joao [Moreira] so it's the first time I'll be able to ride a top horse from the beginning right through to the big races – I'm very grateful for that.
"It puts your confidence up, you look forward to the big days and you want to work harder."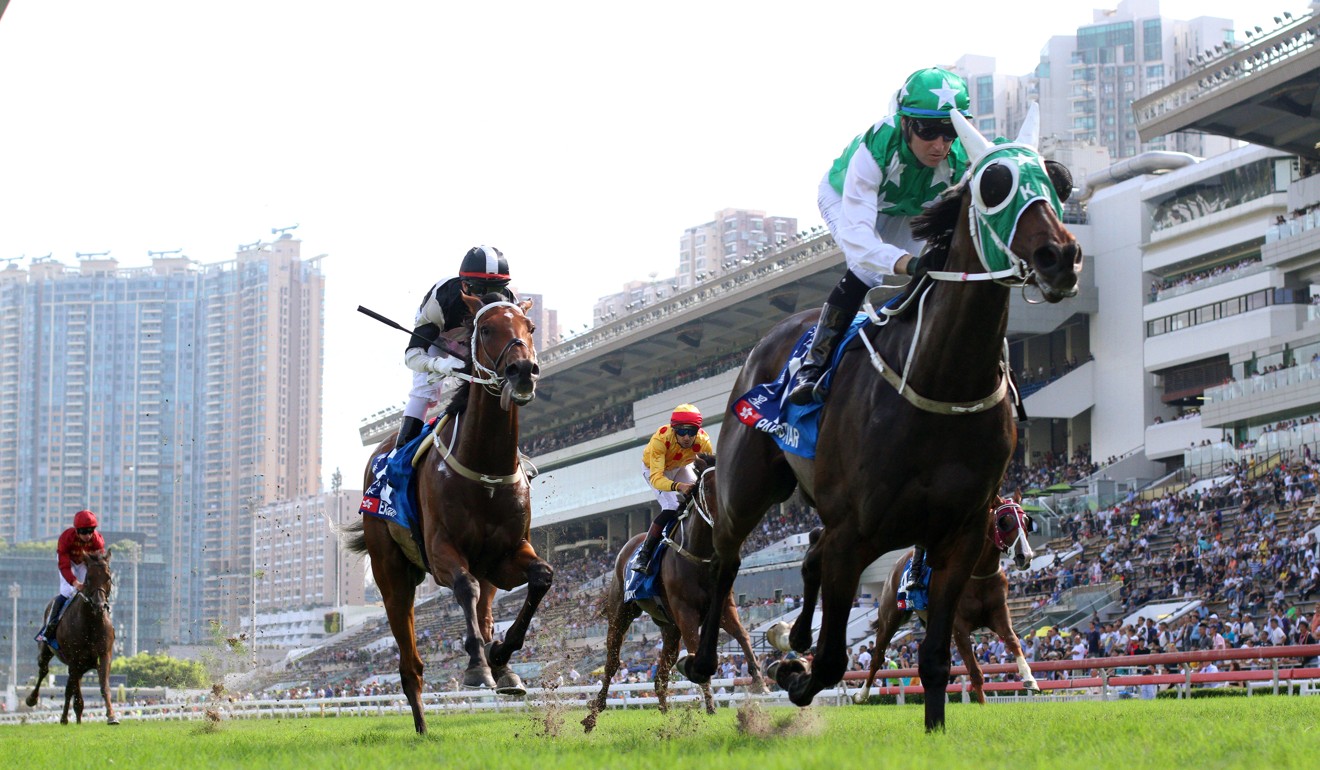 The booking gives Teetan a big boost ahead of what could be a huge season for him as one of the likely major benefactors from Moreira's move to Japan.
He took a huge step forward last season, finishing third in the championship with 52 winners, can ride light and already has the support of 10-time champion trainer John Size, who has ridden for regularly.
"With Joao leaving there are so many winners out there now – we just need to hunt for them," Teetan said.
Two years after show stopping debut Pakistan Star has a Friend, and he has his own idiosyncrasies
"I'm hoping [riding Pakistan Star] will put me out there and I can pick up a few more decent rides for the season.
"I'm working hard, trying to ride as many in work as I can and pick up as many rides as I can.
"It's going to be an interesting season – I'm really looking forward to it."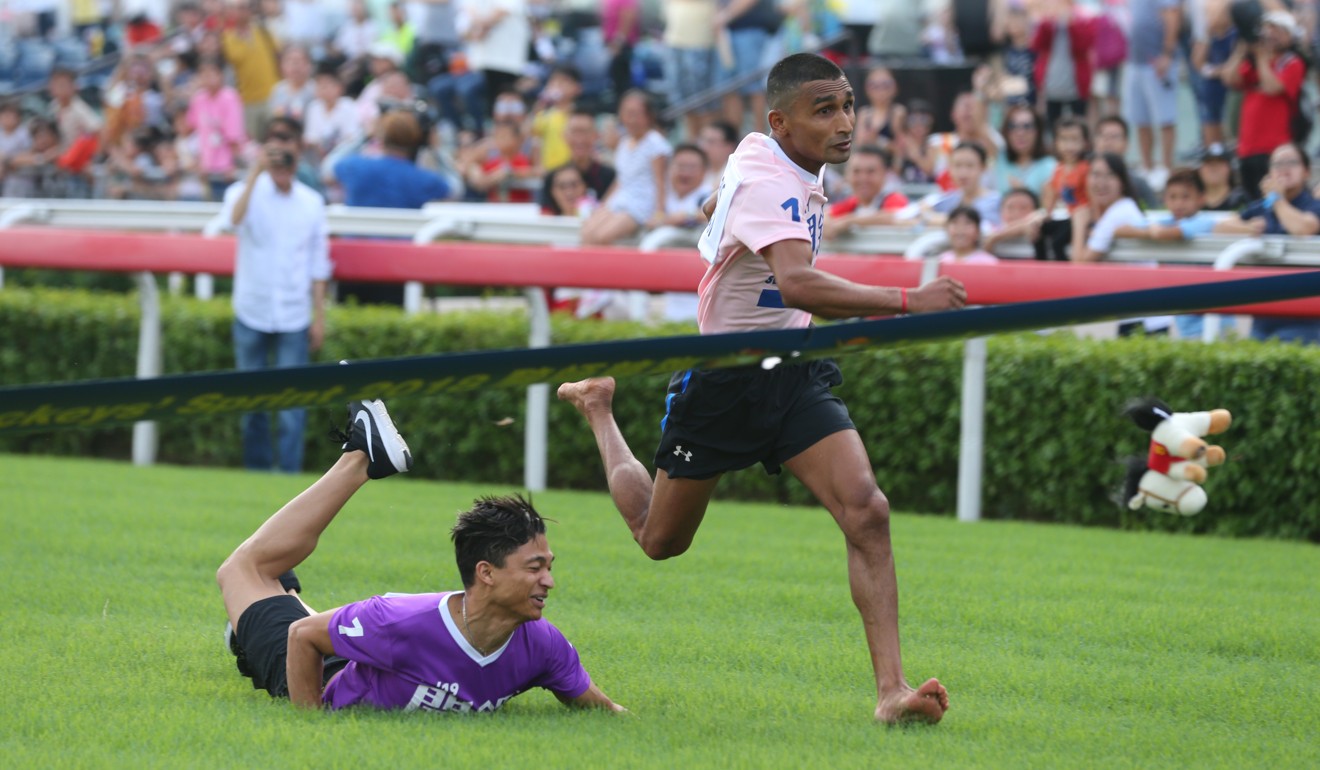 Teetan enjoyed his win in the sprint, storming over the top of a falling Van Niekerk in the second leg of the relay after Poon kicked things off.
"I think what happened was [Grant] thought he was going to win easy and he looked behind and lost his balance," Teetan said.
The Pakistan Star story so far: meet Hong Kong racing's most popular – and unpredictable – racehorse
"We've seen that before – Olivier Doleuze has done it. It's good fun for everyone."
With Van Niekerk falling just before the line, apprentice Dylan Mo Hin-tung and trainee Jerry Chau Chun-lok finished second, with Zac Purton and Jack Wong Ho-nam in third.
The season kicks off at Sha Tin on Sunday, September 2.