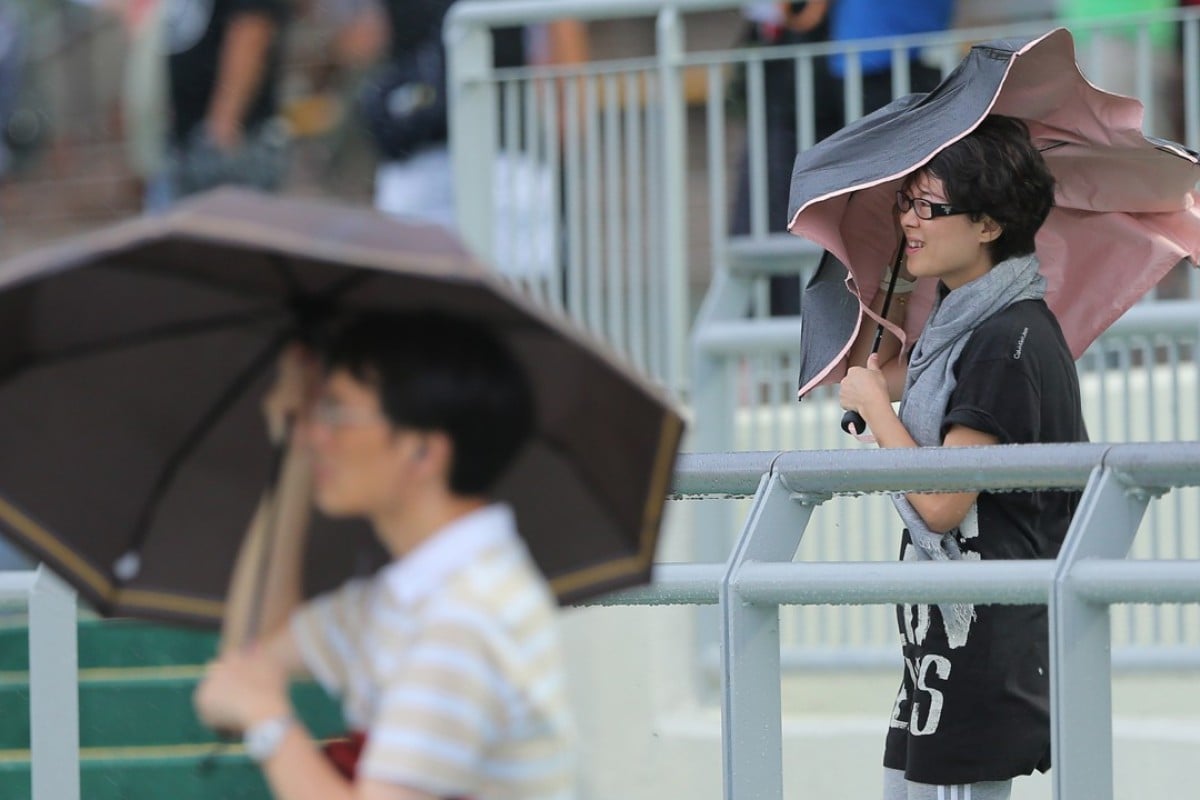 The Jockey Club is likely to wait until Sunday morning before deciding if the race meeting at Sha Tin will go ahead as Super Typhoon Mangkhut looms large.
Officials will meet on Friday night, Saturday evening and again on Sunday morning to assess the situation, with a deadline of 7am on Sunday to make the call.
If the T8 signal is up, the Jockey Club cannot race as it is a matter of safety.
"We've been in this situation before so we've got well-established processes," Jockey Club executive director of racing Andrew Harding said.
'This one is very different': Super Typhoon Mangkhut threatens Hong Kong, Philippines and Taiwan
"Our operations team continuously monitor the Bureau of Meteorology reports and we'll be able to make an assessment, perhaps on Saturday if it's clear what situation we're facing, if not, then we're able to make a decision by early Sunday morning at the latest."
Disgraced Hong Kong jockey Nash Rawiller back home in Australia as ICAC decides not to press charges
The Jockey Club had a situation earlier this century when it called off a Sunday meeting on a Saturday because of the threat of a typhoon, but the weather changed significantly overnight and it ended up being a fine day and it does not want to make the same mistake again.
If the meeting does get cancelled, the Jockey Club is likely to reschedule one to Saturday, December 29.
"We've got contingency dates and that's what they're there for," Harding said.
Super Typhoon Mangkhut predicted to be most powerful storm since records began and presents 'great danger to Hong Kong'