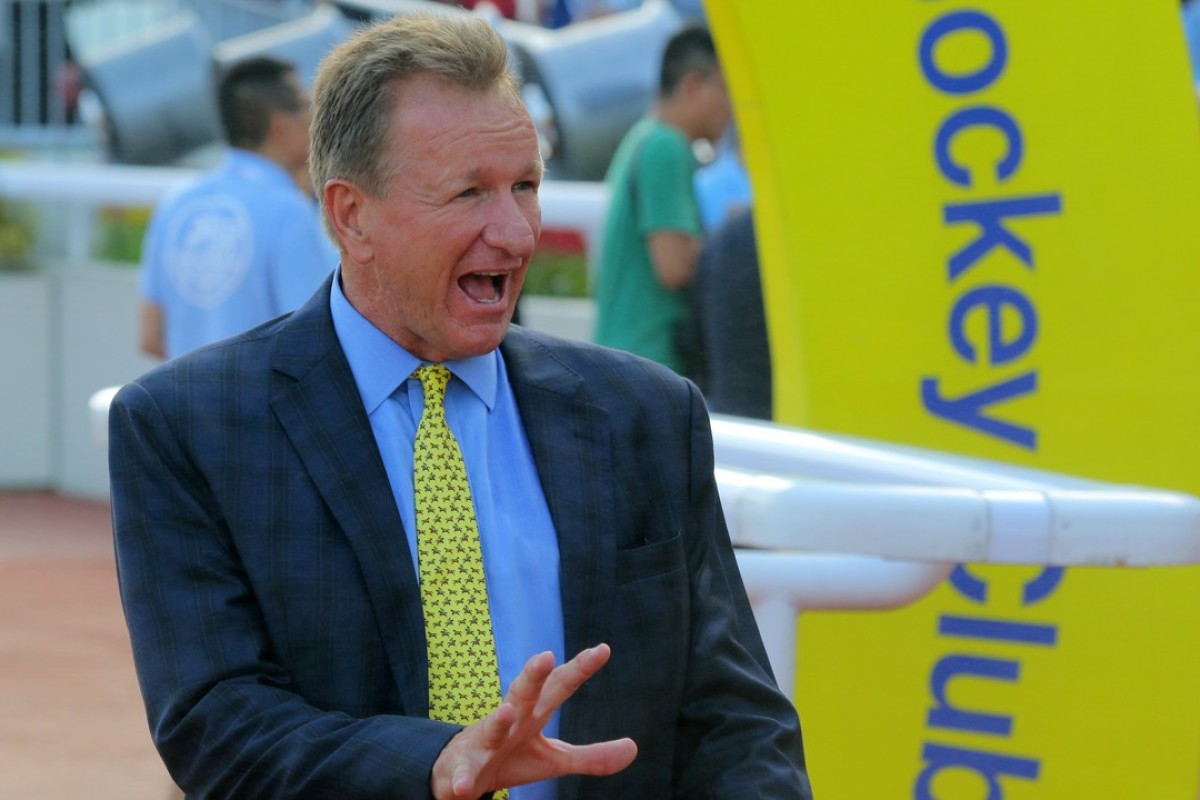 After copping a "kick in the teeth" last season, Tony Millard has bounced back in strong fashion, continuing his terrific early form as he notched his first treble in four-and-a-half years at Sha Tin on Saturday.
Elusive State, Harbour Alert and Gorgeous King all saluted to give the South African his first hat-trick since 26 March, 2014 and take him to five winners for the season to share top spot on the trainers' table with Tony Cruz and star freshman Jimmy Ting Koon-ho.
After his third victory of the day, Millard reflected on a frustrating 2017-18, when he lost his assistant trainer Carol Yu Wing-sze and a host of horses to Michael Freedman when the Australian arrived in Hong Kong at the start of the term.
"I lost a whole lot last year and it was a serious kick in the teeth, but this is life," Millard said. "That's how it goes, you've got to adapt. I haven't been here for 20 years for nothing."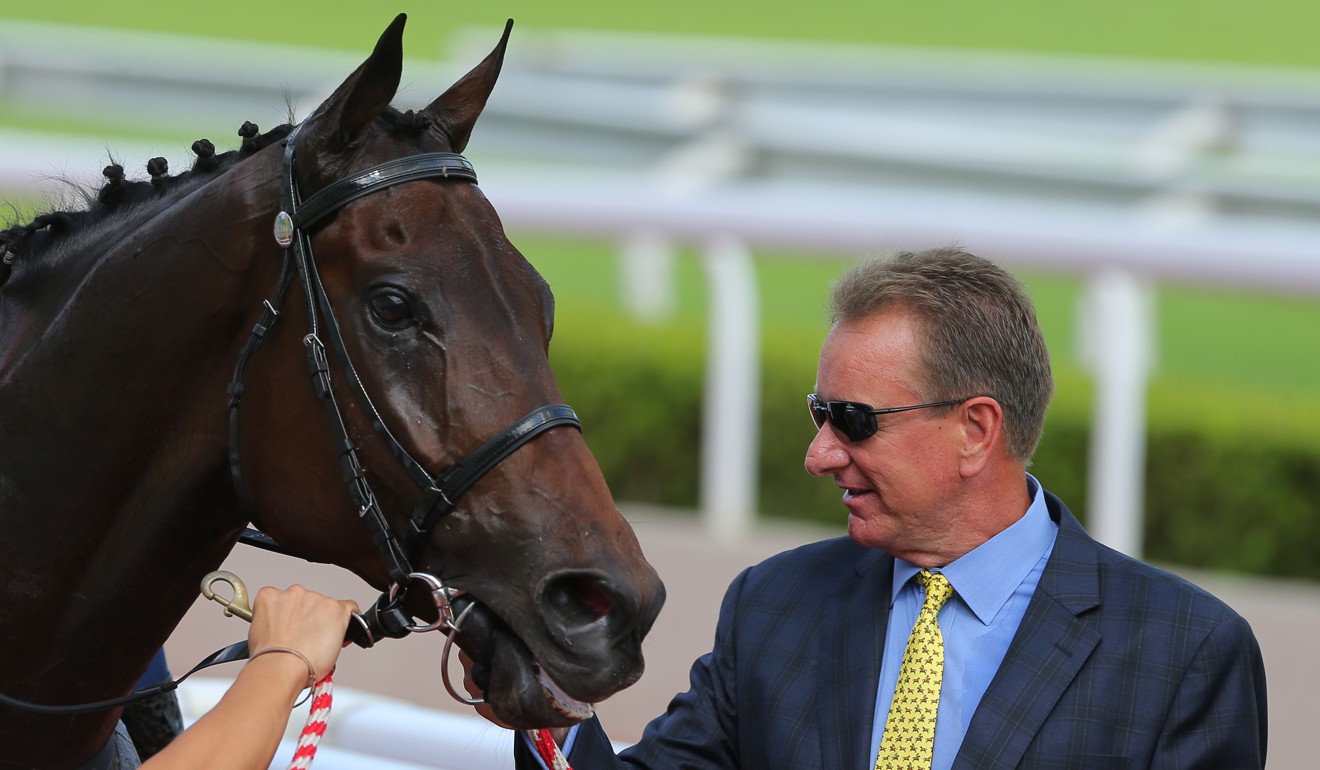 Millard revealed it forced him to change his training style, focusing on placement and being judicious with where and when he ran his horses.
Moore gets 'challenging' gelding over the line with some help from a friend
To put it in context, Millard finished with 34 winners from 291 runners last season, while in 2016-17 he had 36 winners from 446 runners.
The trainer said he just didn't have the numbers to approach his craft in the same manner, but he now has 59 in work and that is why he is off to a strong start.
"Last year, Freedman took all the horses off me so I didn't have anything to train and those are the type of horses that I'm racing now," Millard said.
"Those were all the old ones and they all just disappeared so I had to be very, very selective and I changed the way that I trained and now I'm changing back again.
"You've got to be able to have an open mind and look at what you've got and how you can utilise those horses.
"What I see now is that we've got just about a full string, we've got a lot of nice horses. We've got a lot of horses that I was very precise with last season, we were pinpointing different races to win but that's unsustainable.
"You can't go on like that, you've got to race them, so we've changed again this season. Hopefully we get a result and then we have the young horses coming in."
Two of Millard's treble were stable transfers having their first start for the yard and both Elusive State ($18.95) and Harbour Alert ($12.3) got the job done, at nice odds.
"It's always nice to have those kind of winners – it gives you a little bit of hope that you are doing something right. It doesn't always work out that way but in this case it did," he said.
"I try and assess what is wrong with the horse, that's the big thing. You've always got to think 'how can I improve the horse'. We certainly hope that they can win more races too."
Chad Schofield (Elusive State) and Grant van Niekerk (Gorgeous King) each had a winner for Millard as part of a double, but the trainer saved some praise for his 10-pound apprentice Victor Wong Chun, who guided home Harbour Alert ($9.7).
"Victor rode a good race there, he's maturing. He's still got a very long way to go Victor because he has a lot to learn," Millard said.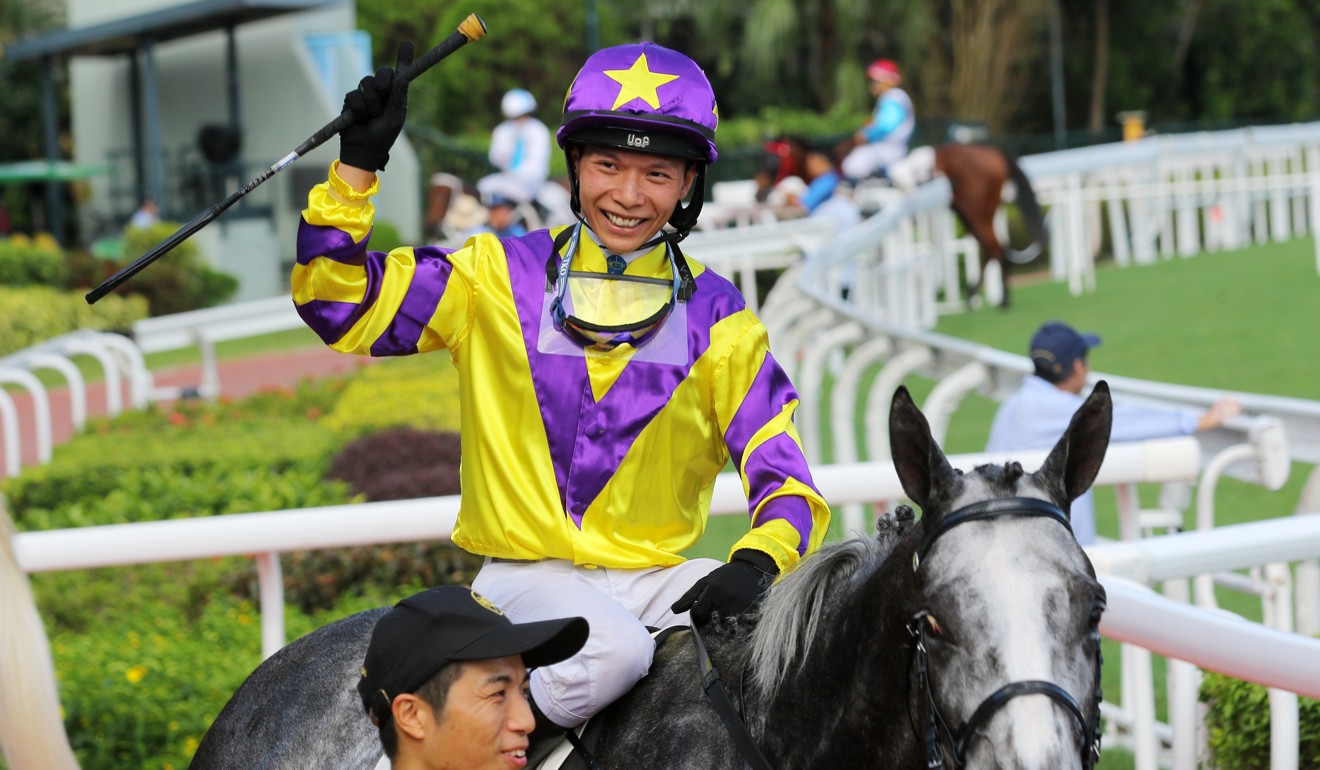 "He's starting to listen which is not easy and hopefully he can improve."
Any punter who found Millard's treble was in for a big celebration as it was worth 2,260-1.