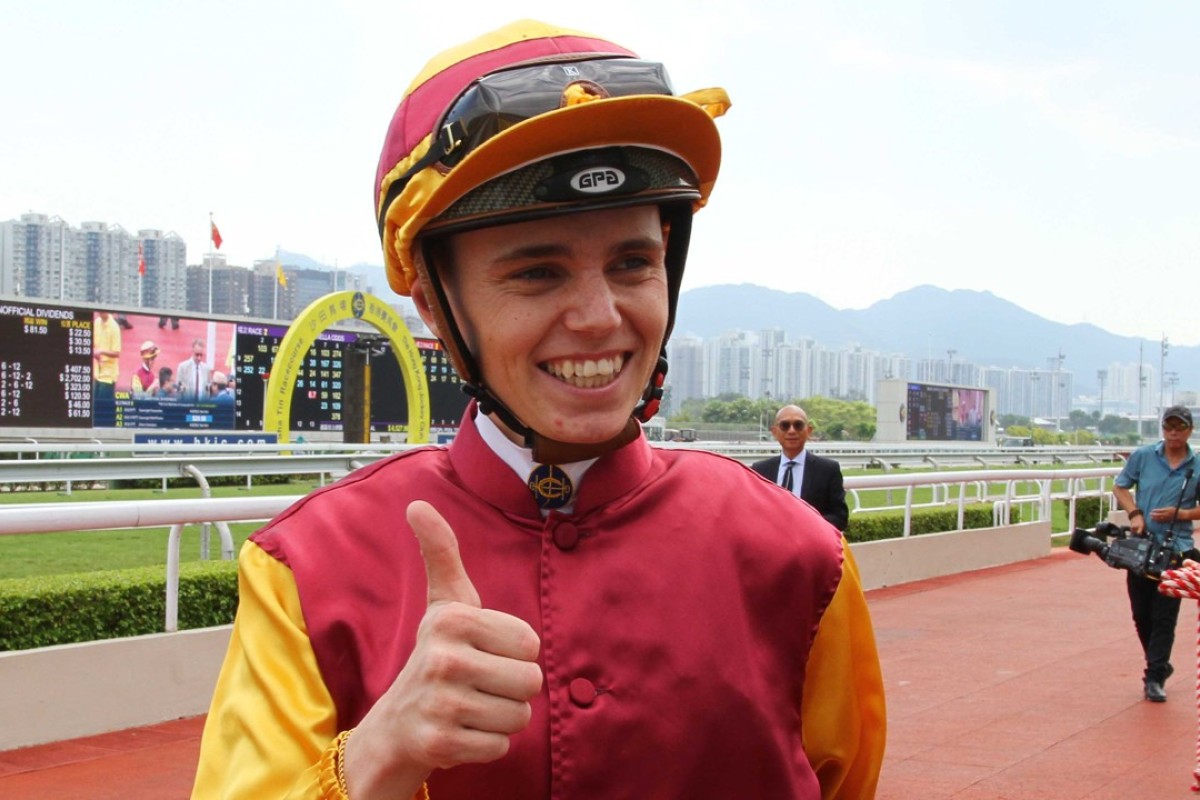 A relieved Callan Murray was ready to celebrate on Sunday night after ending a barren run with victory on Top Ace in the Class Five Birch Handicap (1,800m) at Sha Tin.
It was the first victory of the season for the young South African, who has had to deal with suspension and a broken nose during a tough start to his six-month contract.
"I'll probably knock a few beers back," he said. "I just wanted a winner, it didn't matter where it came from and I'm just happy to get on the board."
When you're a 22-year-old former champion apprentice not used to waiting too long for winners, a month can seem like an eternity and Hong Kong can be a daunting place when things aren't going your way.
"I'm relieved more than anything," Murray said. "My last winner was on June 23. It's the longest I've ever gone in my career without being in the winner's box, even though I haven't raced because I was off for two months with injury and that. It's a relief to finally get one, it's been a long wait."
After a two-month lay-off due to hip surgery before starting in Hong Kong, Murray was hit with a two-meeting suspension on opening day, leaving him with plenty of time to ponder.
"I do [overthink things] but I think I'm better this time at managing it," he said. "Even though last time I had a good stint I would go four meetings without a winner and I would overthink it.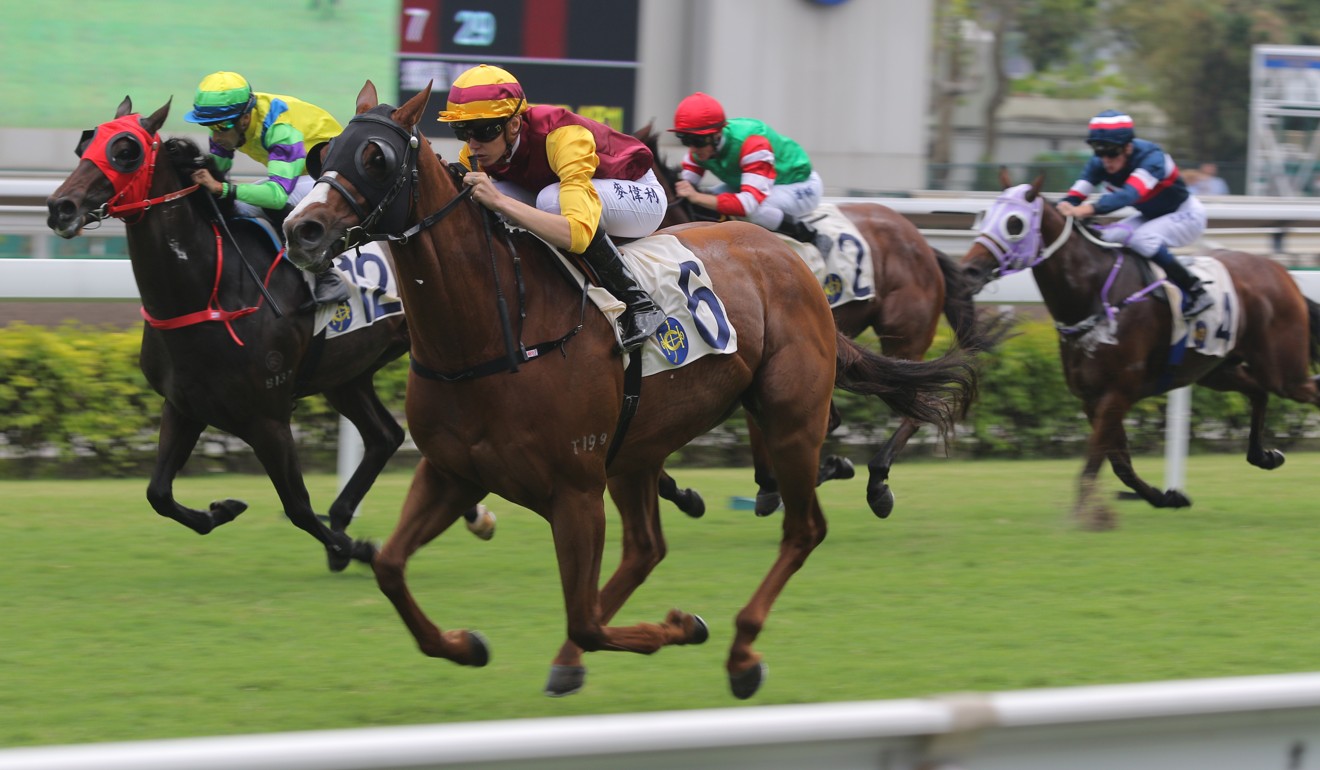 "But things are going to happen when they happen and hopefully it picks up. It all comes down to being on the right horse at the right time."
The "last time" Murray mentions was a three-month stint in the latter stages of the 2016-17 season, where he snared four winners – two for Tony Millard and two for Danny Shum Chap-shing.
To salute again for Millard on Top Ace was the icing on the cake for Murray.
"He was a big support of mine last time and this time he's given me a good hand so being able to ride a winner for him [is great], his stable seems in really good form," he said. "Hopefully it will lead to more.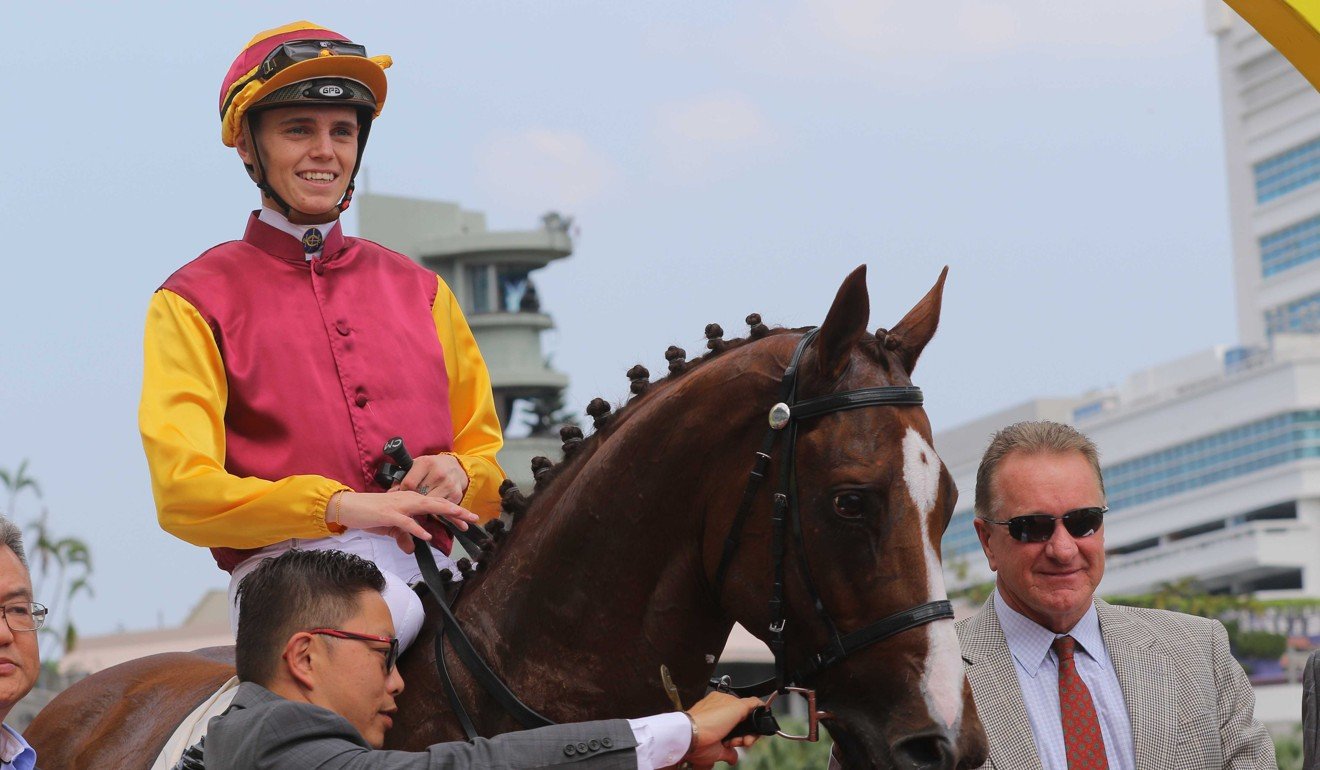 "Riding winners definitely gives you more confidence so let's hope it carries on to my future rides. It will definitely help my riding, without a doubt."
Top Ace settled last before Murray made a move at the 800m, circling the field and unleashing in the straight to easily see of Clement Legend.
He wasn't as successful on what many considered his best for the day, with Golden Dash only managing fourth in the Class Three Larch Handicap (1,200m).
"He didn't have a great run today, he got a bit of a bump at the start and ended up a bit far back. He didn't really kick when I asked him but I think he is just a horse that would prefer a smoother run," said Murray, who was quick to look forward.
Callan Murray not ready to panic as he looks to break his duck at Sha Tin
"Hopefully after today I'm able to get a few more competitive rides and be more successful. I'm really happy here, I love it here. Obviously I have to get a few more winners before the end of my trip so hopefully I can be renewed, because that's my goal."