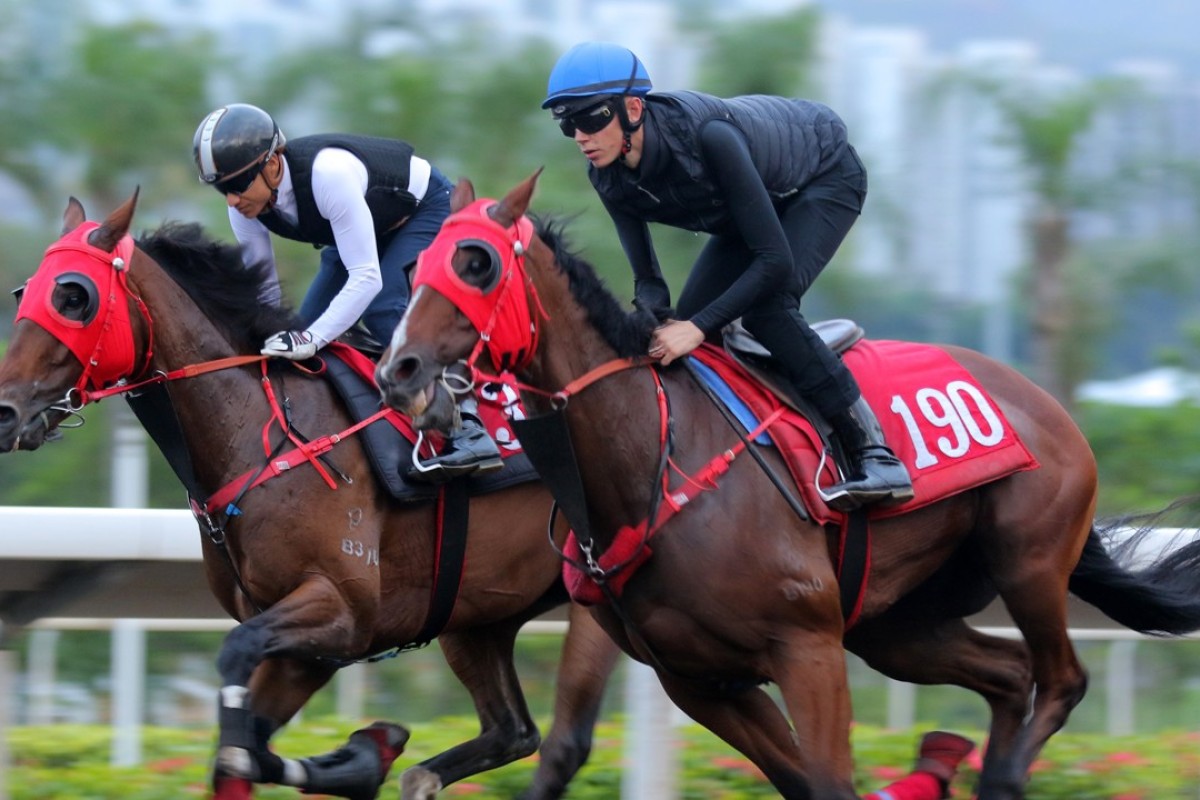 He may be stranded without a winner for the season, but rookie Hong Kong jockey Callan Murray knows as well as anyone there is no point panicking yet.
The 22-year-old South African enjoyed success during a three-month trial stint in Hong Kong towards the back end of the 2016-17 season, riding four winners, including two Group Three victories – the Sha Tin Vase and the Premier Plate – which was better remembered as the infamous "Pakistan Stop" race.
Since returning as a full-time rider on a six-month contract however, the winners have dried up, but Murray says he has his best chance yet to break the drought on Sunday.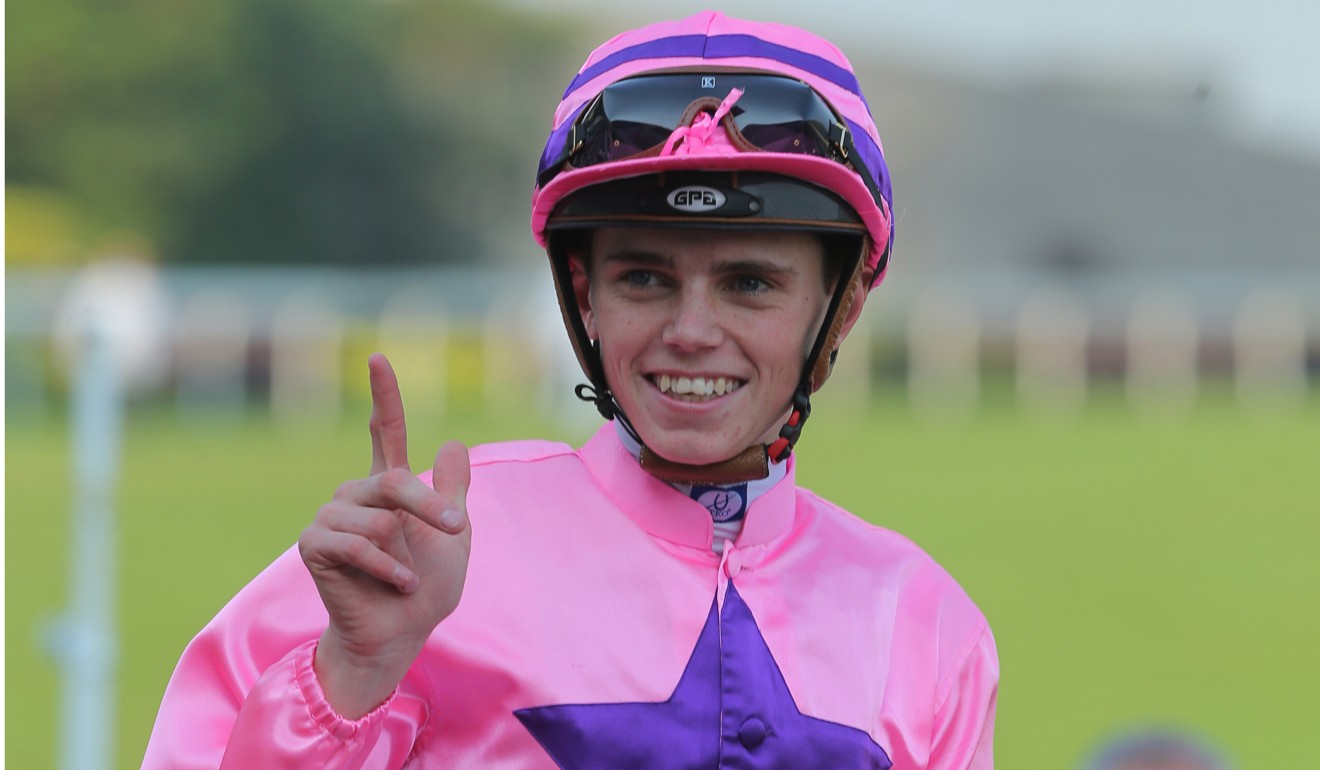 Things have been made worse with his compatriot, Grant van Niekerk, sitting joint second on the jockeys' championship with six winners since arriving in Hong Kong, including a winner with his very first ride.
Murray will ride the Danny Shum Chap-shing-trained Golden Dash in the Class Three Larch Handicap (1,200m) after getting beaten as a $2.4 favourite down the Sha Tin straight on the opening day of the season.
A broken nose and two surgeries can't keep Callan Murray down
He was subsequently slapped with a two-day suspension for his ride after he was found to have shifted out while not clear of another runner.
It capped off an unfortunate day for the rookie who was hoping to make a good first impression after he was also headbutted by his mount, Corre Rapido, causing him to need stitches.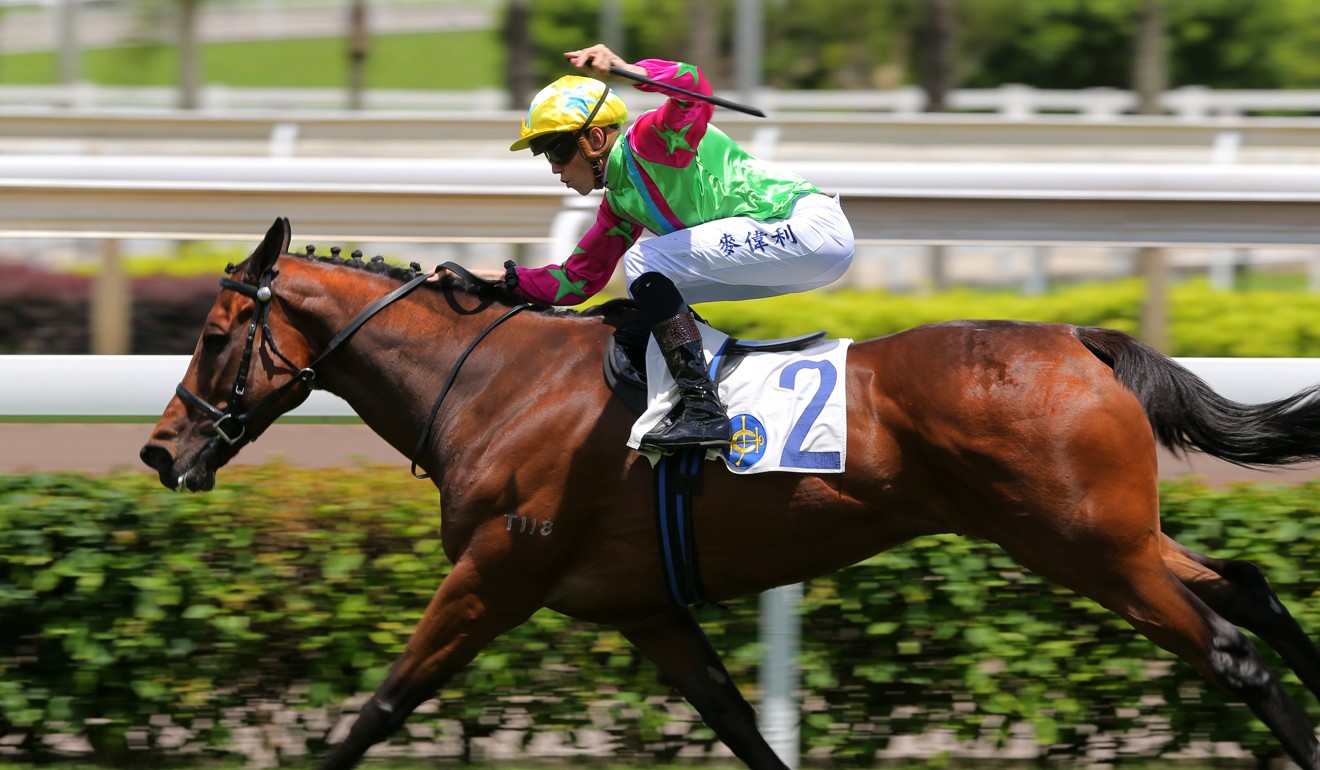 As a champion apprentice in South Africa during the 2015-16 season, Murray is no stranger to riding winners, and knows how quickly the game can turn once luck starts falling his way.
"It's been frustrating but I am sure that the winners will come. I just have to be patient and keep working hard, you can't let it get to you," he said.
Callan Murray was front and centre for 'Pakistan Stop' and now he's out to make history of his own
Golden Dash was listed to run at the abandoned Typhoon Mangkhut meeting on September 16, but Murray believes the month-long lay-off between runs could be a blessing in disguise for the gelding.
"It was a pretty good run, I thought he maybe got a little bit tired in the run," Murray said of his first-up attempt at Sha Tin last month.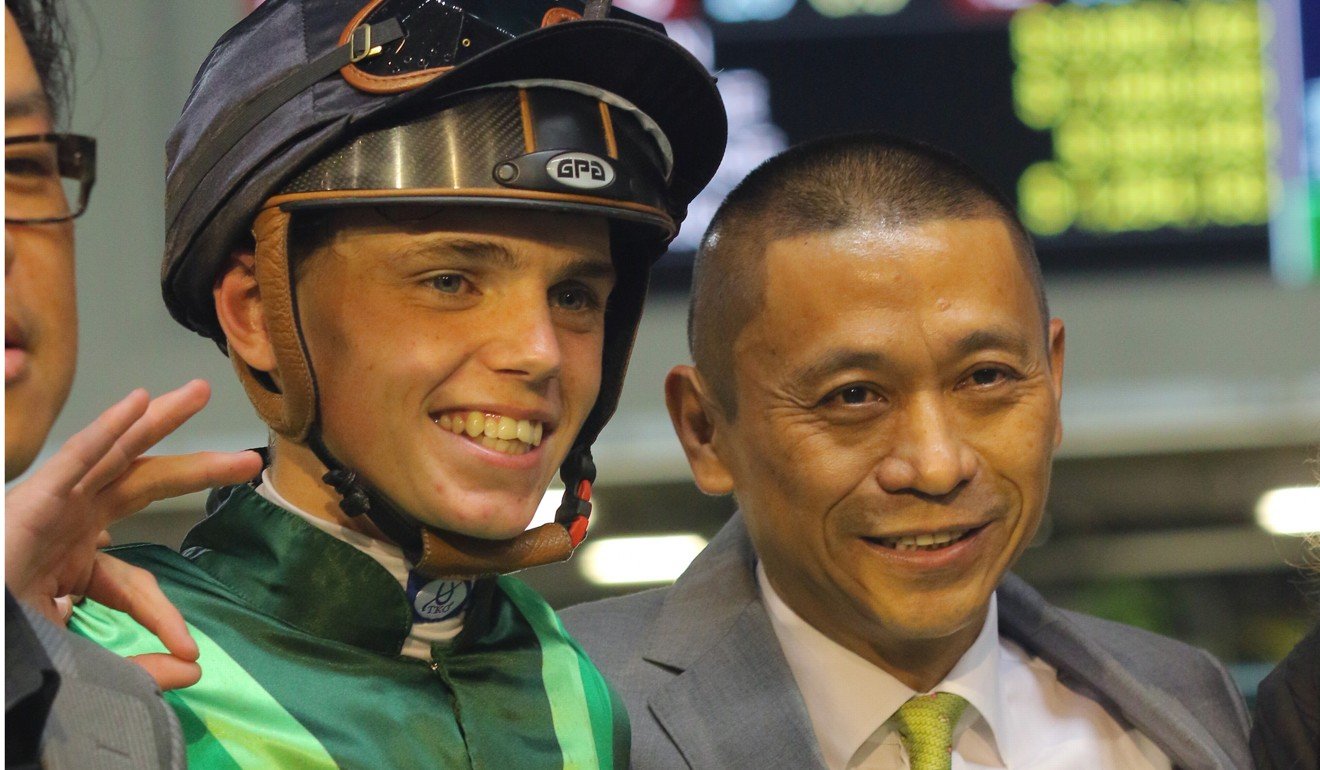 "He's missed a run with the typhoon and that but I think it's been a blessing for him because he's come on well and his trackwork has been really good, I am a lot more confident coming into this race."
The break also sees him stepping up to 1,200m where he will meet the horse that defeated him, Goko, on even weights after giving up a three-pound advantage on opening day.
Master Viking gives Callan Murray a dream start to his Hong Kong career
"I think [the 1,200m is] more ideal for him to be honest, the benefit of a good draw too, I'd love to see him just follow one or two horses and I really think he will kick well to the line," Murray said.
Murray also rides Top Ace in the Class Five Birch Handicap (1,800m) for fellow South African Tony Millard.
It would be fitting if he was able to win for either of Millard or Shum as they are the two trainers he rode winners for during his first stint in Hong Kong.