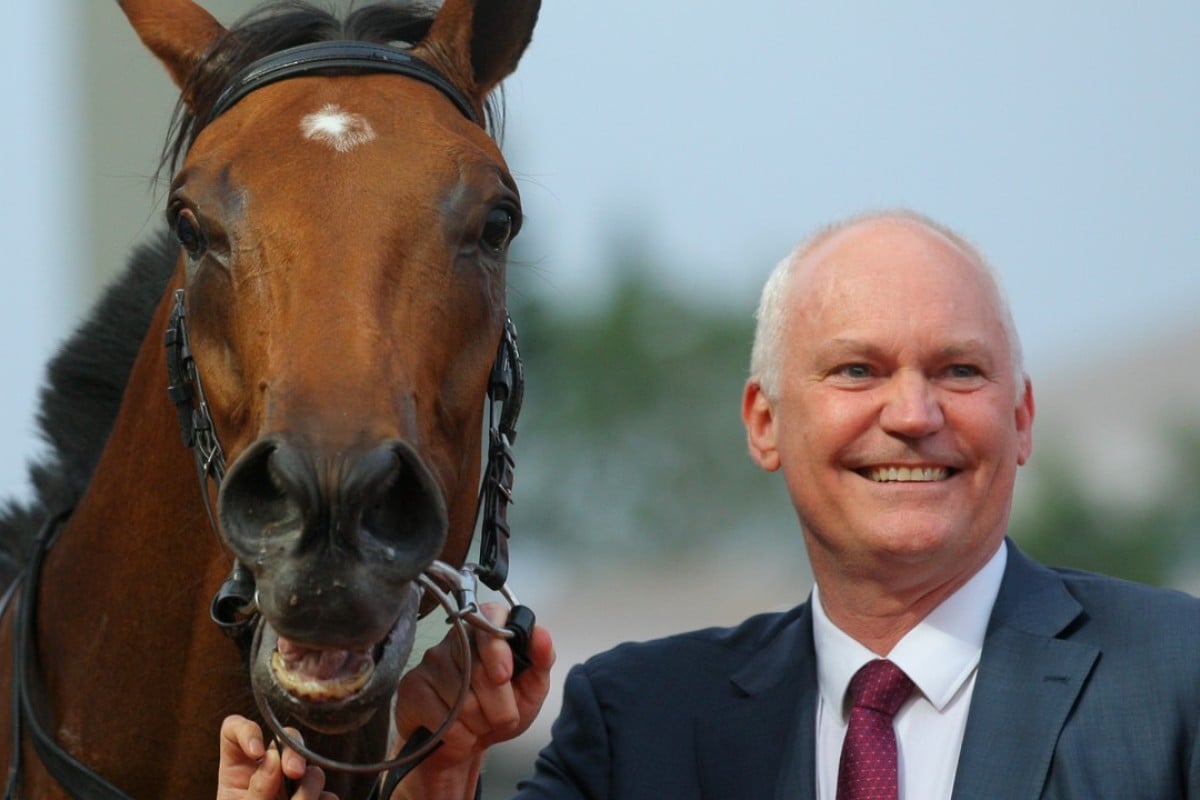 Addressing your thoughts, questions and statements about Hong Kong racing. Have something to say? Send a tweet to @SCMPRacingPost
Didn't quite get there [on Saturday] but I love the way Little Giant runs its last 300m – @JohnI995
Trainer David Hall summed up Little Giant's effort succinctly: "It was a winning performance that didn't get paid".
Having his first start in Class One, the six-year-old showed he is more than up to the grade, coming from the near the tail of the field before flashing home down the middle of the track to finish third, less than half-a-length behind the winner Rattan. His ran his final 400m in 22.12 seconds, the quickest of the meeting.
Before the race, both Hall and jockey Zac Purton spoke openly about Little Giant needing to prove he belonged at the level, and he did, even though he didn't win.
"I don't think he lost any admirers and he certainly didn't lose any faith from me," Hall said.
"He's come home in 22 [seconds], he gave them a big start, they backed off the speed around the corner and he's hit the line like the good horse that he is but unfortunately he didn't get first prize."
Injuries held Little Giant back previously, but he looks ready to deliver on his enormous potential this campaign.
The problem now is where do you go? His rating is up to 105 – which is unlikely to be enough to earn a spot in the Longines Hong Kong Mile.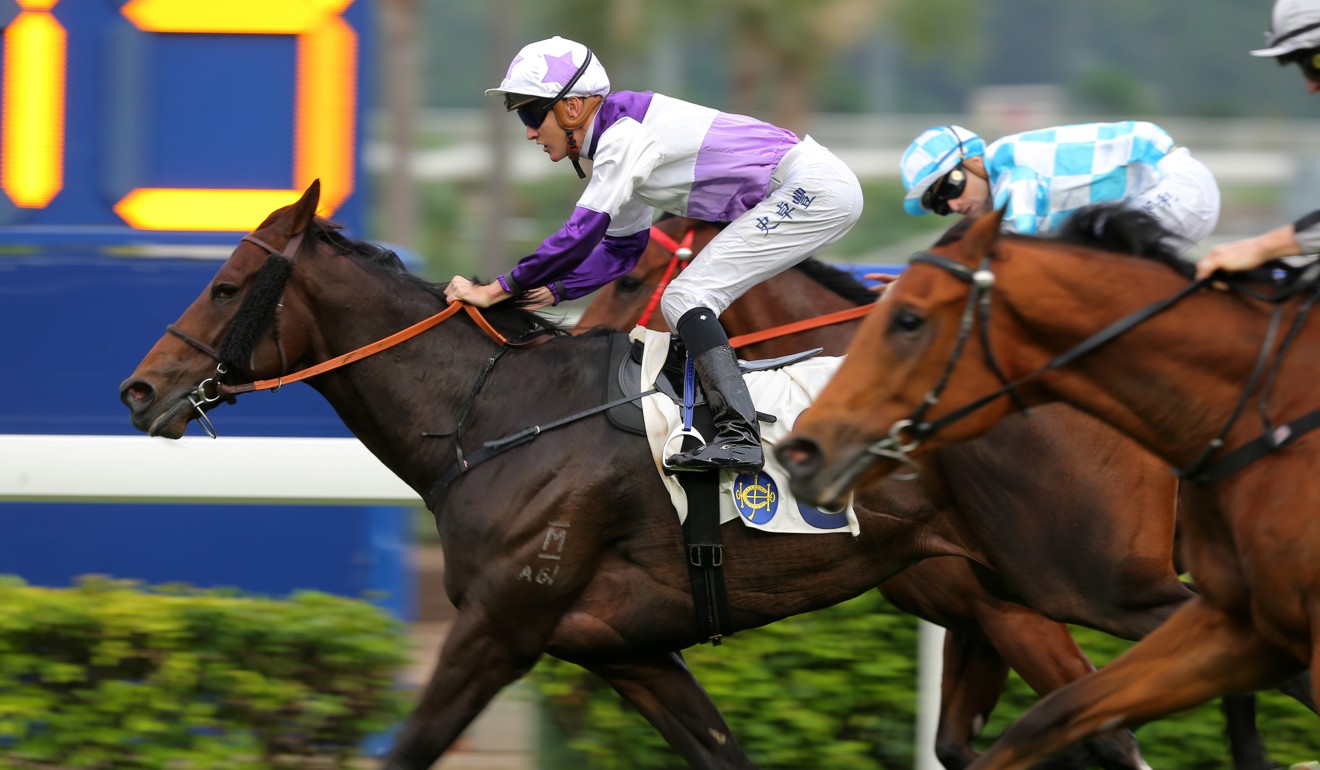 The traditional 1,400m Class One on Hong Kong International Day – the Flying Dancer Handicap – would have been perfect, except it doesn't exist any more. It has quietly disappeared from the calendar.
"There wasn't too much discussion about it, when the programme came out there was a Class Four race and no Class One race," Hall said.
Chad Schofield's reunion with Hong Kong 'favourite' Rattan evokes memories of prolific David Hayes horse
"It would have been nice to have him there in that race on that day. I'm sure the 29th now the programme will be very interesting."
What Hall is referring to is the Typhoon Mangkhut replacement meeting on December 29 and what races are likely to be scheduled.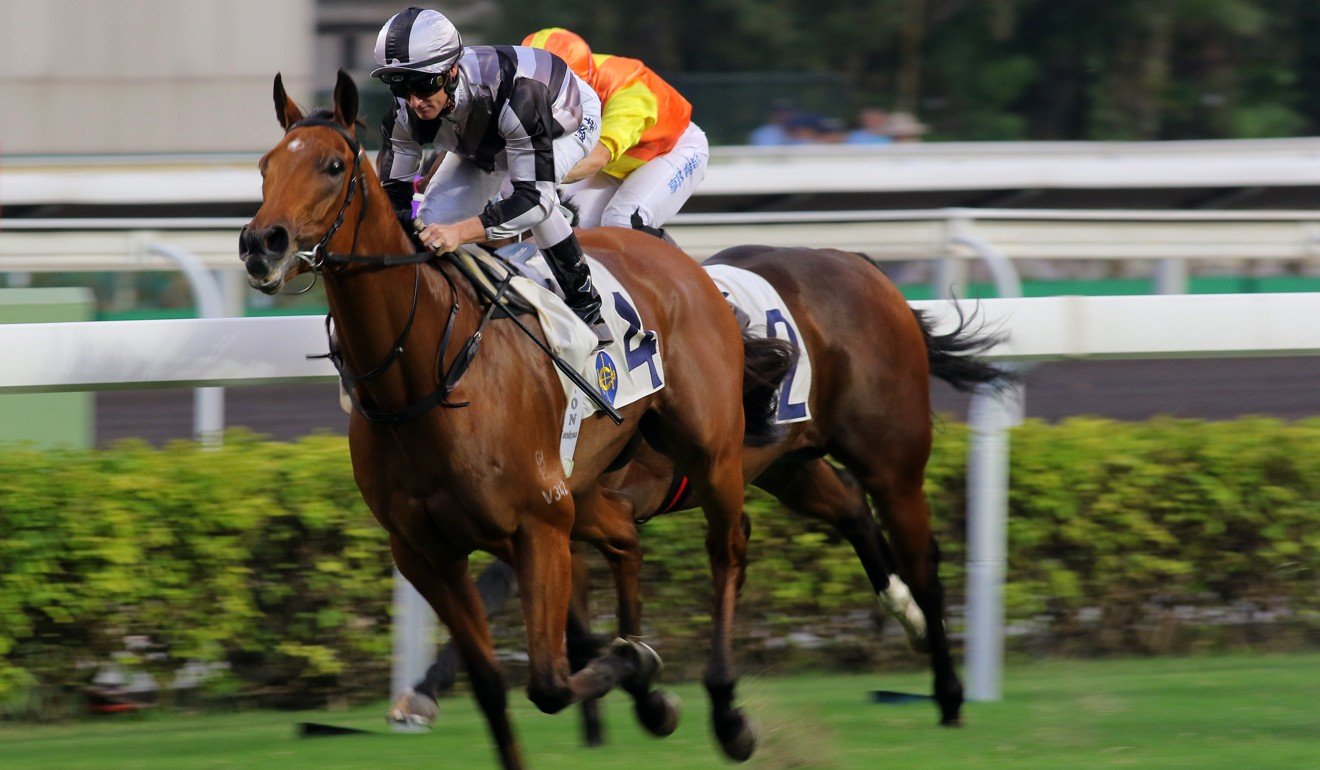 Outside the four Group Ones at HKIR, there are no other races in December Little Giant is eligible for.
The next race he can enter is a 1,600m Class One at Sha Tin on November 25 – the Chevalier Cup – which Hall might be forced to go to if connections want to try to earn a spot at HKIR.
Zac Purton and David Hall step into the unknown with Little Giant
But there would be some reluctance at running the gelding over consecutive two-week intervals considering his injury history, and he is still a question mark at the trip.
Of course, he isn't the only one affected – most of those from the Panasonic Cup would have been likely to head there. They are horses unlikely to have the required ratings to compete in the Group Ones.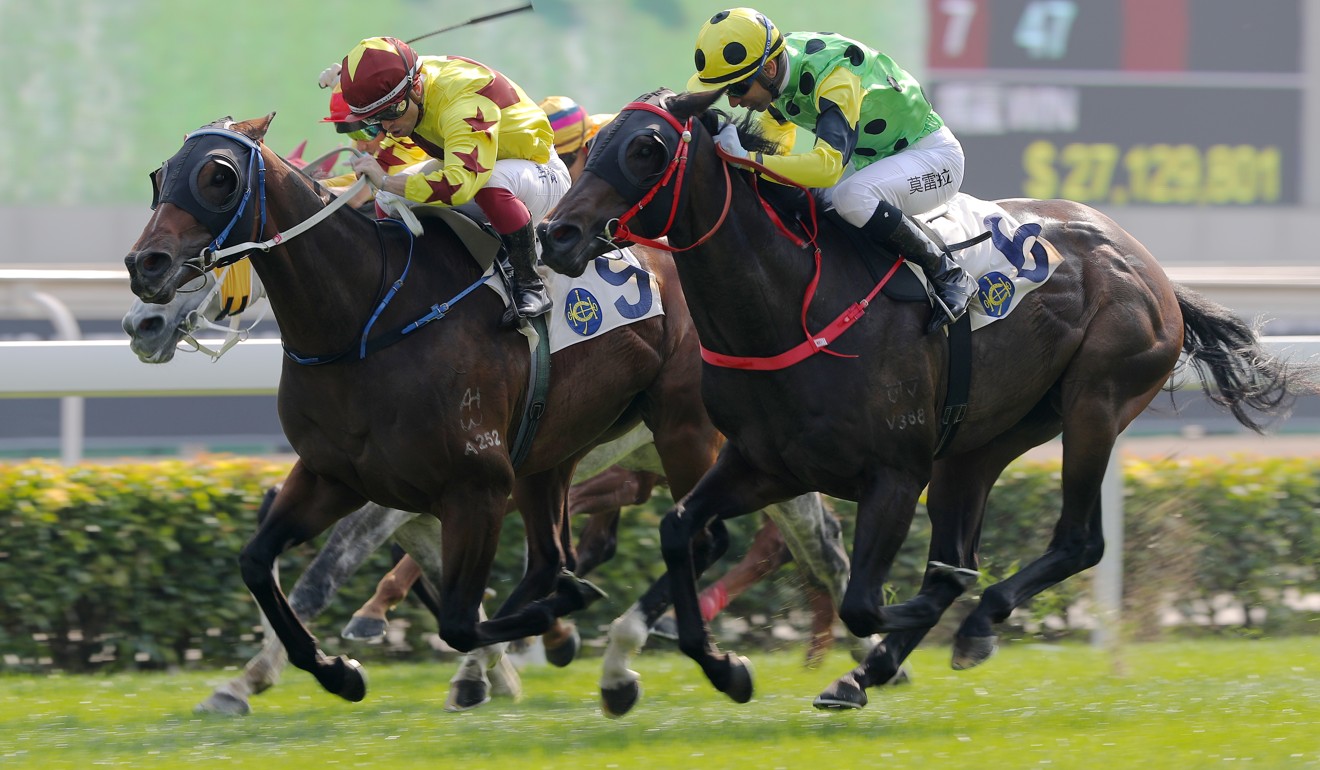 Last year, there were nine runners in the Class One on HKIR day and while it had the smallest field of the meeting, it produced a thrilling contest between Southern Legend and Nothingilikemore. In 2016, when Blizzard won, there were 10 who went around, including subsequent Horse of the Year Rapper Dragon.
It is generally a good race, so it is puzzling the powers that be decided to shelve it for a 1,400m Class Four. Insiders suggest some within the Jockey Club are not thrilled with the move.
Sure, there will be a full field and it might be better for turnover, but do you want lesser horses diluting Hong Kong's showpiece event?
On face value, it appears money has won out over quality, leaving an exciting horse like Little Giant with nowhere to go.