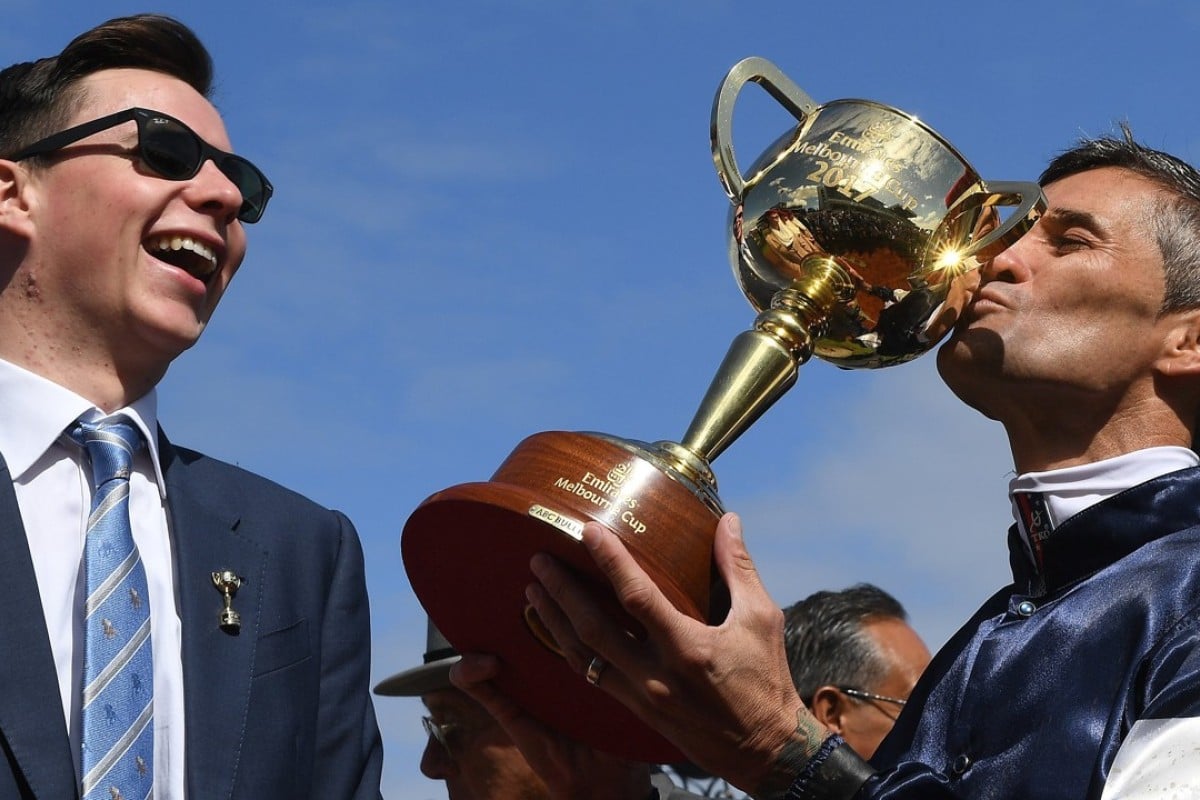 Training prodigy Joseph O'Brien may come from racing royalty but the 25-year-old has no time for knockers who insist he is only in the position he is because of his famous dad.
The Irishman has been training for not even three years, yet he already has around 120 horses in work at any given time, with dozens more ready to enter his yard.
The son of master trainer Aidan, O'Brien was a multiple winner of the Irish jockeys' championship with hundreds of wins around the world before giving it up to focus on training.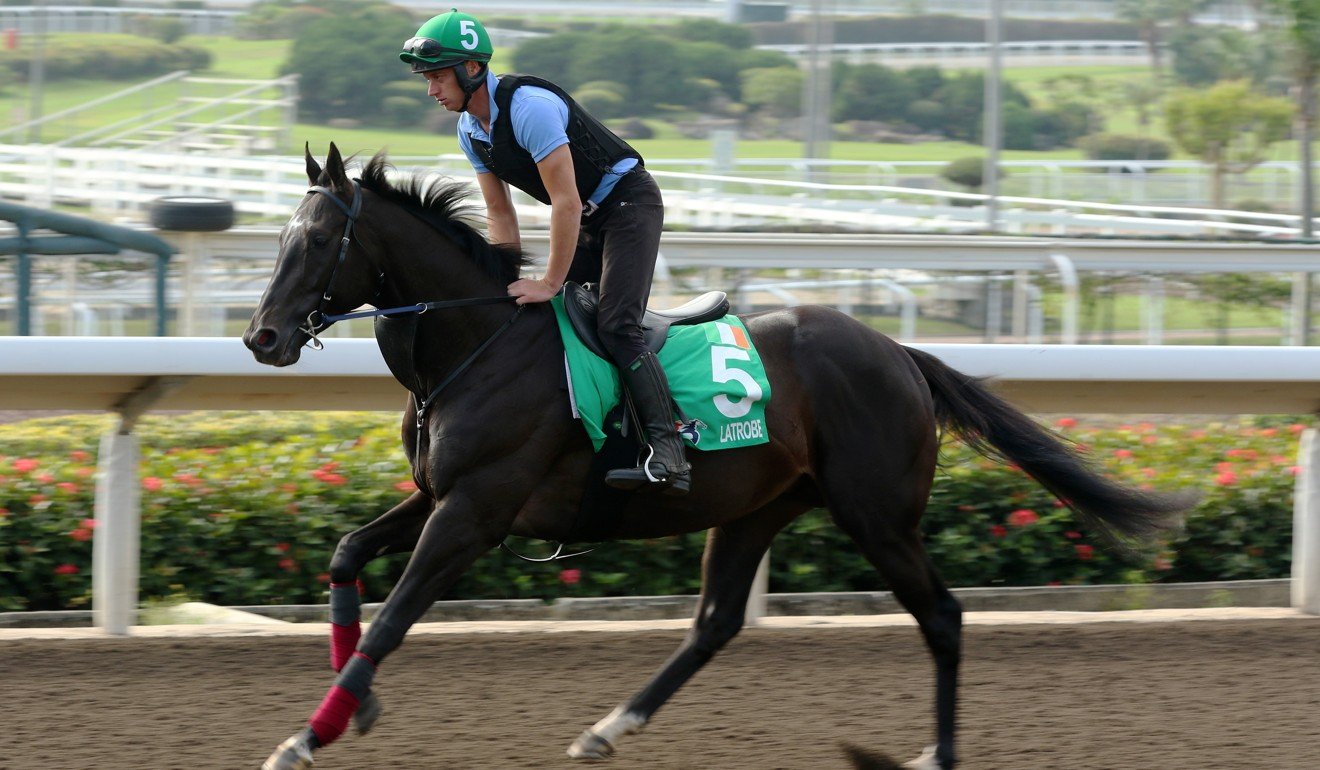 While many trainers will go their entire career without winning a Group One race, O'Brien has three under his belt, including a Melbourne Cup in his first attempt and an Irish Derby with Latrobe.
Having won throughout Europe, Dubai, America and Australia, O'Brien will travel to Hong Kong for the first time with Latrobe in Sunday's Group One Longines Hong Kong Vase (2,400m).
After pulling out of a Melbourne Cup assault at the last minute, Latrobe went agonisingly close to Group One glory in the Mackinnon Stakes a week later, but O'Brien said his three-year-old will be better for the experience.
"[Australia]was very good really, obviously when you go that close to winning it is a bit frustrating, but it was a big run from the horse and he seemed to enjoy the journey," he said.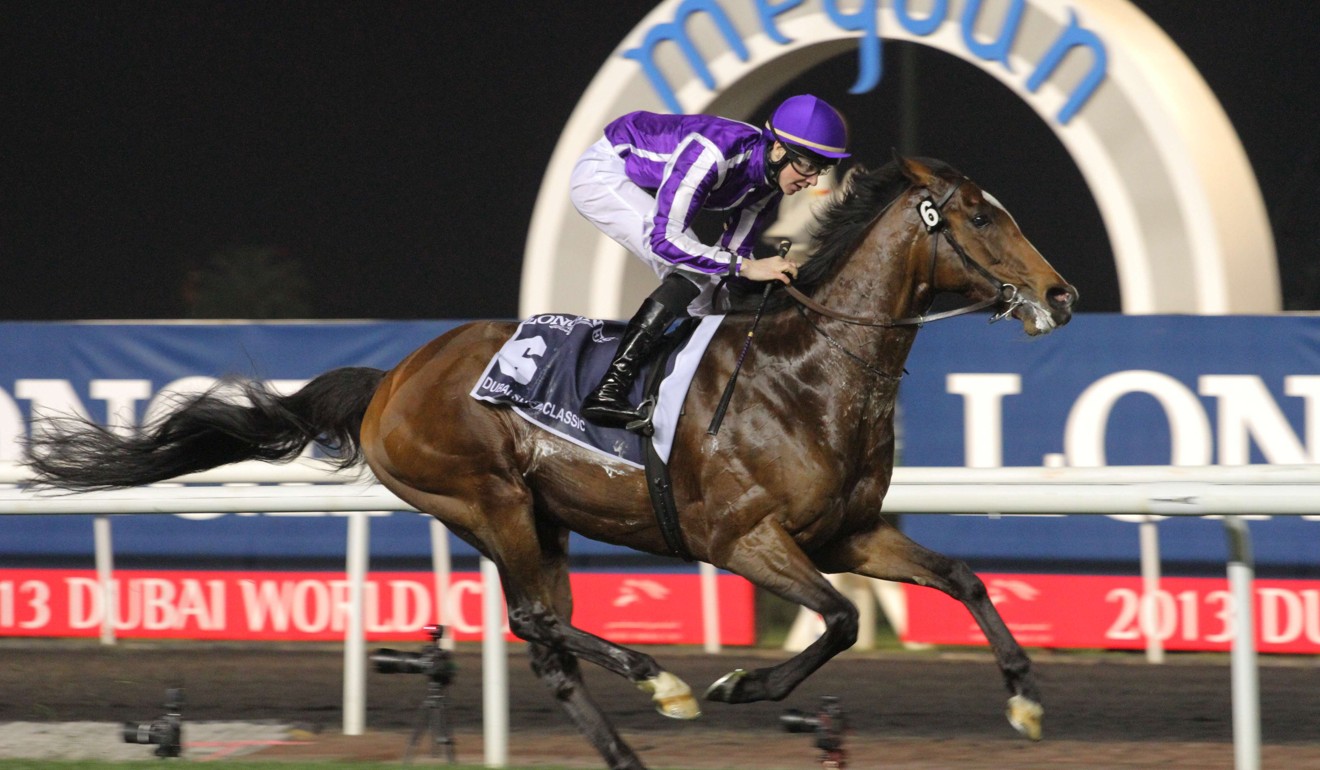 "We think that the travelling over the last month or so has brought the horse forward a long way mentally.
"It has been a long season for him but he has come out of the race in Australia really well so we are looking forward to running in Hong Kong."
Speaking to The Post from his Irish training base, O'Brien said he was not deterred by those who discredited his achievements because of his famous name.
"It is what it is, it comes with the territory," he said. "I have been very lucky to have been brought up in a successful racing yard and I have been very lucky to be supported by some great owners.
"We just do our best with the horses that we have, try and put them in the best spot and let the horses do the talking. I don't pay too much heed to what is said about me in that regard."
Ironically, Latrobe will line up against Aidan's Rostropovich in the Vase after they finished first and second in the Irish Derby in June this year.
Despite his dad winning two of the past three Vase's with Highland Reel, O'Brien has not pressed him for any tips on how to handle Hong Kong, saying he always opted for a "keep it simple" mantra instead.
'Irreplaceable' Highland Reel bows out on a perfect note in the Hong Kong Vase
Even as fierce competitors, Joseph said he and his father have always been able to enjoy each other's success on the racetrack together.
"Really, it doesn't matter where you are travelling a horse, it doesn't vary too much in what you do, it is the same as travelling a horse anywhere so we keep it very simple, just try to keep the horse in one piece and in good form," he said.
"We both have been in horse racing for a while now so we both understand the pitfalls and how hard it is to be successful in big races anywhere in the world, so we do our best with whatever horses we have.
"Whatever happens, happens so I am delighted for dad when he wins and he is just as delighted for me when I win, but in this game you can never feel like you have got one up on someone because it is only inevitable that the shoe will be on the other foot in a couple of days."
O'Brien said it was the HK$20 million prize money carrot that inspired owner Lloyd Williams to stop by Hong Kong on their way back to Europe from Australia.
While O'Brien is able to enjoy the wide open spaces of his training facility in Ireland with as many horses as he would like, he said permanently training in Hong Kong was not on his agenda currently, however would not rule it out in the future.
"I am very happy doing what I do but you never know what is around the corner and we try to take it week by week and not get too far into the future," he laughed.