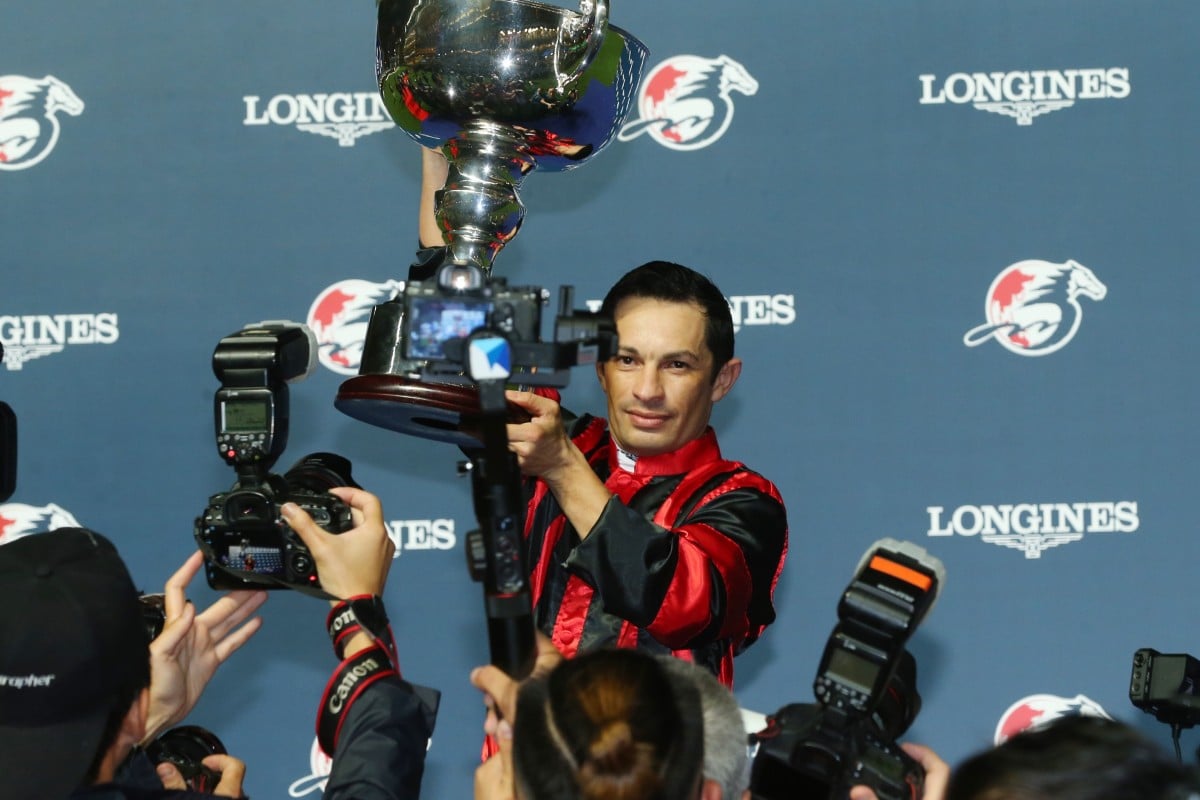 Addressing your thoughts, questions and statements about Hong Kong racing. Have something to say? Send a tweet to @SCMPRacingPost
In the winners' enclosure once again and Silvestre de Sousa has now ridden for every one of Hong Kong's 21 active trainers since his four-month contract began just over six weeks ago – @HongKong_Racing
The Brazilian is having a terrific time of it in Hong Kong – he is already ninth in the jockeys' championship with 11 winners, 13 seconds and nine thirds from 103 rides.
The most interesting number though is HK$31,691,040 – the amount of prize money his horses have won.
To provide some context, De Sousa had 935 rides in Britain this year, winning 176 races, collecting 133 seconds and 109 thirds.
The combined earnings of those horses? They collected £3,290,116, which translates (at the current exchange rate) into HK$32,547,855.
So within 14 meetings in Hong Kong, De Sousa has almost matched the prize money he won riding across seven months in Britain.
To break it down even further, that translates into HK$307,680 a ride in Hong Kong and HK$34,810 a ride in Britain. When it comes to prize money, the gulf between the two is enormous.
HKIR: Money man Silvestre de Sousa caps off huge week with wire-to-wire victory on Glorious Forever in Hong Kong Cup
De Sousa is one of the hardest working jockeys in his home jurisdiction, he rides most days, travelling around the country with his driver, while his manager would also take a clip of his earnings.
There is a big difference in tax rates too – 45 per cent for the top bracket of earners in Britain and just 15 per cent in Hong Kong.
When he is based at Sha Tin, he only has to compete twice a week and there is no one taking a percentage of his winnings. The furthest you have to travel is to Happy Valley.
Would you rather work harder for less money or work less for more?
Jockeys in Hong Kong get 10 per cent of the prize money for a winner and five per cent for earning a cheque behind that.
In De Sousa's case, winning the territory's richest race – the HK$28 million Longines Hong Kong Cup with Glorious Forever – certainly make a big difference, but it all counts. It is worth noting, the HK$500,000 prize he got for winning the Internationals Jockeys' Championship at Happy Valley on December 5 is not included among his earnings.
Silvestre de Sousa the best of the best as he sets new benchmark in International Jockeys' Championship triumph
"I am aware of the statistics. I think I rode for almost 60 different trainers in the UK this year and it's unbelievable to think I've almost matched a year's work in Britain with 11 winners in less than seven weeks here," De Sousa said.
"I feel as if I'm still learning with the horses here – and you can't just expect to get on all the favourites – but I couldn't have wished for a better start."
It is not just De Sousa who is seeing the benefits of life in a different jurisdiction though, with Grant van Niekerk's prize money earnings also increasing dramatically.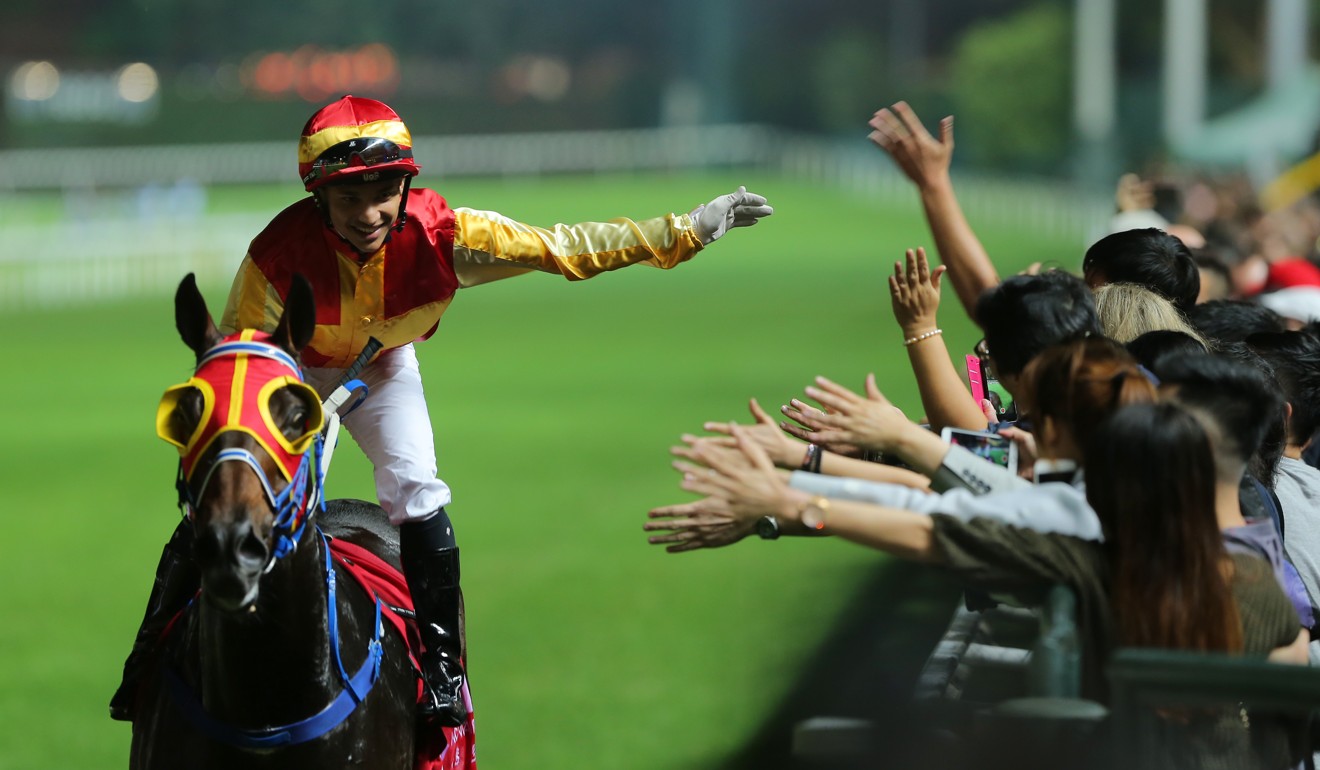 In South Africa last season, Van Niekerk had 107 winners from 552 rides, collecting R20,087,575 (HK$10,991,552). In less than four months in Hong Kong he has 12 winners and 17 placings from 156 rides, while his horses have earned HK$16,160,350.
When it comes to prize money their horses have won, defending champion Zac Purton is a long way clear with a tick over HK$80 million, Karis Teetan is next with almost HK$48 million and then De Sousa is third.
There is no doubt Hong Kong is one of the toughest and most competitive jurisdictions in the world, but the rewards are certainly there if you get it right.