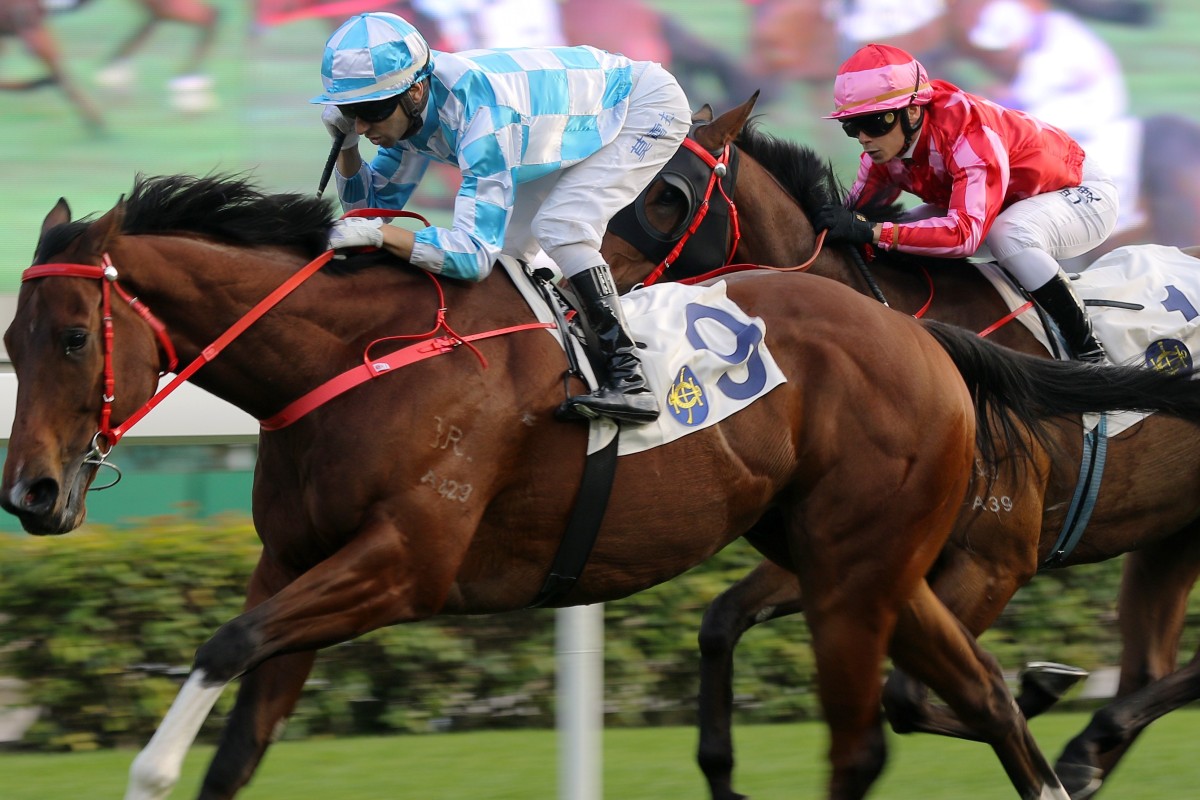 Addressing your thoughts, questions and statements about Hong Kong racing. Have something to say? Send a tweet to @SCMPRacingPost
The first race meeting of 2019 had some real shocking dividends especially the Six Up and Six Up win bonus. Have any of you guys recently reviewed the handicap system as the hot favourites are always coming in and then are not penalised properly? - @CheungSalty
Favourite backers had a field day on Tuesday, a great way for many to welcome in the new year, and yes the Six Up win bonus was a pitiful HK$289 for a HK$10 investment (a HK$10 all-up on those six horses would have returned HK$1,698).
But to address the actual question, we first need to confirm that hot favourites are always coming in, and the numbers don't suggest that is the case.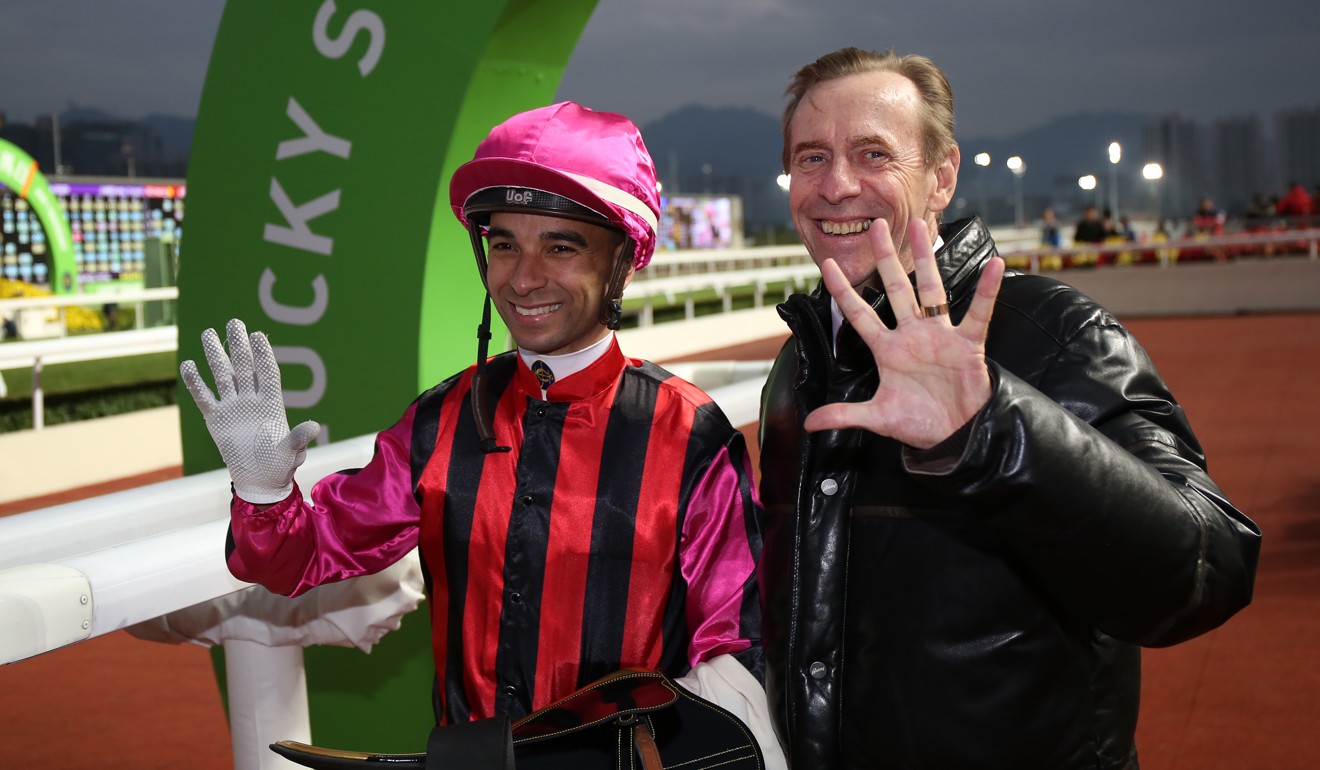 Compared against the records of favourites over the past 10 seasons, so far in 2018-19 they are not winning at a particularly high clip, just 28 per cent.
That is actually the lowest number since 2012-13, when favourites won just 27 per cent of the time.
2018-19: 28 per cent
2017-18: 29 per cent
2016-17: 30 per cent
2015-16: 32 per cent
2014-15: 32 per cent
2013-14: 32 per cent
2012-13: 27 per cent
2011-12: 27 per cent
2010-11: 32 per cent
2009-10: 27 per cent
So while favourites had a field day on Tuesday – eight of them won – it is not a long-term trend. You only need to go back to the last Happy Valley meeting on December 26 (only one favourite saluted) or the one on November 21 (none prevailed) to see it can swing the other way.
Talented horses on the way up are the ones who can "beat" the handicapper, particularly those Private Purchase Griffins from the southern hemisphere who come in on a rating of 52.
You know, those typical John Size ones who just climb through the ranks – the Hot King Prawns (won nine of his first 10), the Contes (seven of his first nine), the Ivictorys (seven of his first eight). They get on a roll before they hit their mark and punters jump on for the ride.
Tigre Du Terre to make own luck after $142 heartbreak in Hong Kong debut
In 2018, John Moore's Styling City is another who fits the bill, having won five of his seven starts and he was favourite in four of those wins (as well as when he finished third at the start of this campaign).
The handicappers are caught between a rock and a hard place because everyone has a different perspective.
If a horse goes up too quickly, they can be robbed of the chance to win a race or two. Trainers and owners are ropeable when they feel they get whacked with too big a penalty.
The classic example is Jing Jing Win, who won three of his first five starts, jumped from a mark of 52 to 84 and hasn't won in his subsequent 12 starts – a period that currently spans 15 months.
The owner paid HK$8.5 million for him at the Hong Kong International Sale, thought he had a good horse on his hands but he's won just three of his 17 starts and HK$3.65 million in prize money because he shot up too quickly. Owners deserve a return on their investment.
Jockey Club confirms date for historic mainland China race meeting
Equally, punters want equality and the handicap system is built on evening out the field, so when a horse like Country Star secured his first win, they knew he had upside and he subsequently jumped at $1.40 his following start and won again like the good thing he was.
It's also worth pointing out that he got beaten at $1.50 in his following race, so there are swings and roundabouts. Horses are not machines and it is a balancing act.
Handicapping has its quirks, horses who sit on a relentless speed while travelling three-wide without cover and do a remarkable job to hold on for fourth won't be penalised.
The same for a horse who is trapped in a pocket and finishes a close-up fifth without being tested. Every man and his dog will be on them when they step out next.
At the same time, everything might go right for a horse and they could win by a big margin, but then pay for it handsomely and not be a winning chance for another year.
On Tuesday, there were some smart youngsters with ratings points in hand – like Big Party, Full Of Beauty, Regency Darling, Waikuku and Conte – and they, as well as punters, took full advantage.
But there were also horses like Young Legend and Smiling Pride, who won as favourites but certainly don't fit in that category. They found the right race and made it count.
Handicappers are on a hiding to nothing, that is the nature of the job, but the New Year's Day meeting was more about the horses.
The statistics suggest it will be extremely unlikely another eight favourites will salute on Sunday.