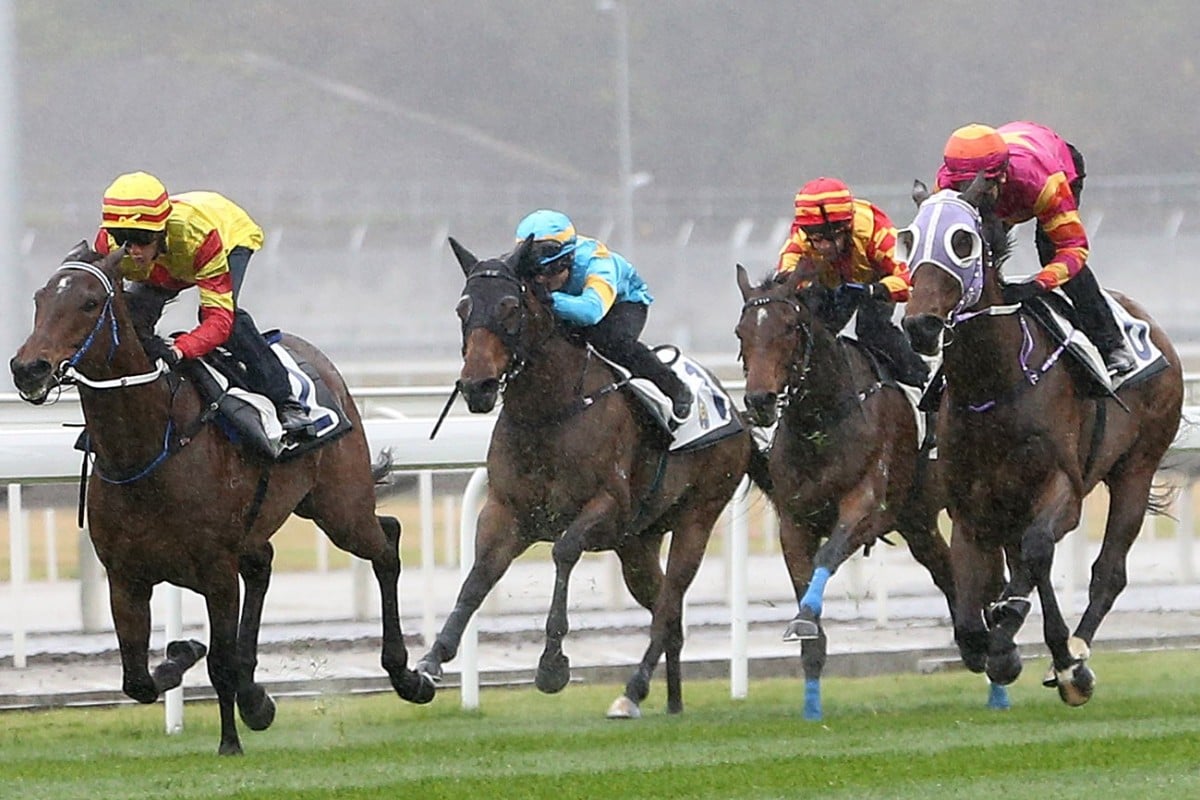 All is now set for the Jockey Club's showcase event at Conghua Racecourse next month after Saturday's full dress rehearsal.
It was cold, wet and windy for the set of five barrier trials as the Jockey Club replicated all that happens on a race day – perfect conditions given it is just about the worst-case scenario for the event on March 23.
Everything from the parade, to the broadcast, to post-race speeches and welcoming of VIPs was simulated to iron out any issues ahead of the big day.
The track was the big winner – handling the conditions with aplomb and earning a rave review from Chad Schofield, who rode two of the trial winners.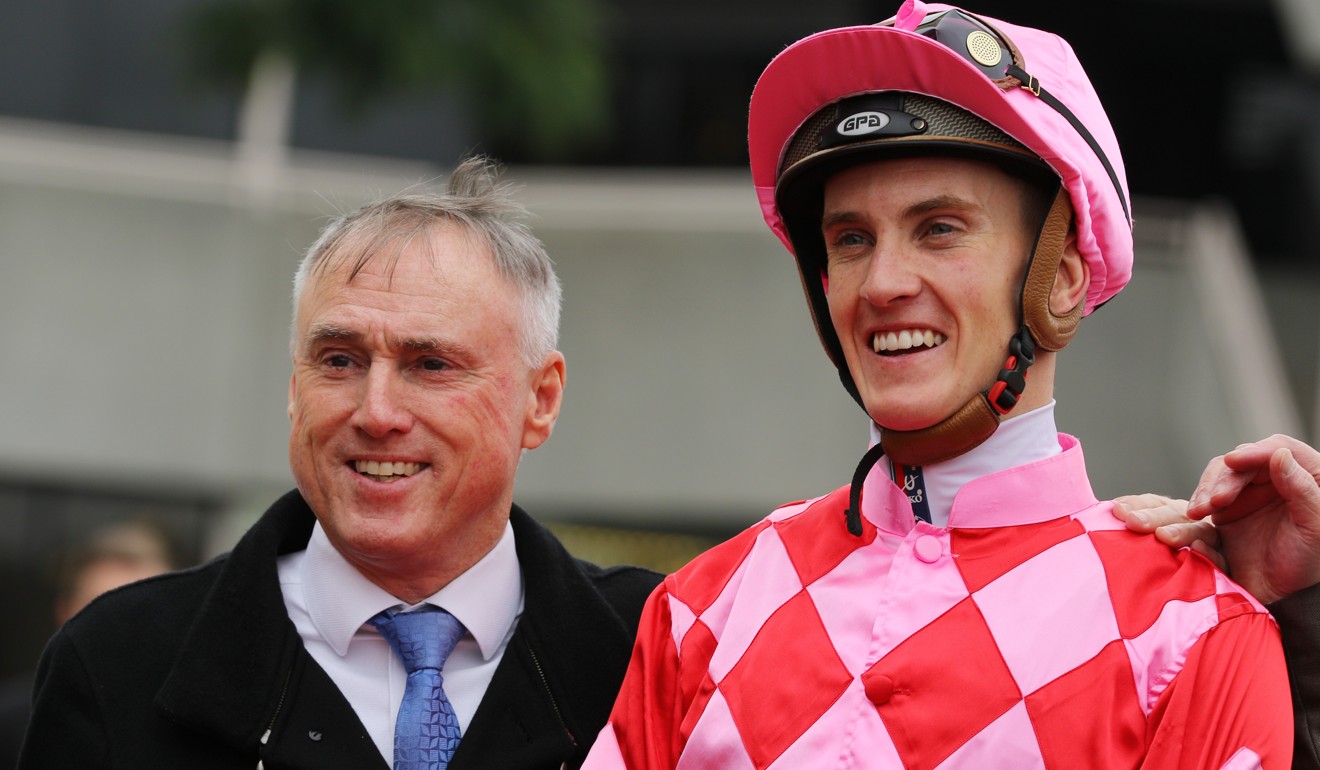 "The track was absolutely unbelievable," said Schofield, who also had a winner at Sha Tin on Sunday with Paul O'Sullivan's Planet Star.
"It's one of the best, if not the best, surfaces I've ever ridden on. It was just pristine and perfect. There was quite a bit of consistent rain but the track just held together so well. It was a pleasure to ride on."
From a stewarding perspective, chief stipe Kim Kelly was pleased with how it all went.
Hong Kong Jockey Club reveals plan to ensure Conghua's first meet runs like clockwork
"We're happy with the facilities, the way it has been set-up, the flow of the place … it all worked really well," Kelly said.
"The track was dynamic. We had rain overnight and that morning and the track was fantastic. It got wonderful reviews from the riders, so from our point of view it's full steam ahead.
"There was always going to be teething problems, but nothing that couldn't be sorted out between the first trial and the fifth trial. We walked away from the place last night very confident that everything will proceed on the 23rd without any problems at all.
"It would have been less than ideal not to have done [the rehearsal]. We simulated protests, we simulated non-runners, we simulated changes of placings and all those things. It was a bit rusty at the start, but by the end of it was all working seamlessly."
The stewards were also busy on Sunday, with Schofield and Martin Harley both hit with two-meeting suspensions for careless riding.
New apprentice to join jockey ranks
The Jockey Club has confirmed Alfred Chan Ka-hei will be the next Hong Kong apprentice.
Chan is currently plying his trade in South Australia but will make the move back to Sha Tin and be eligible to ride from March 31.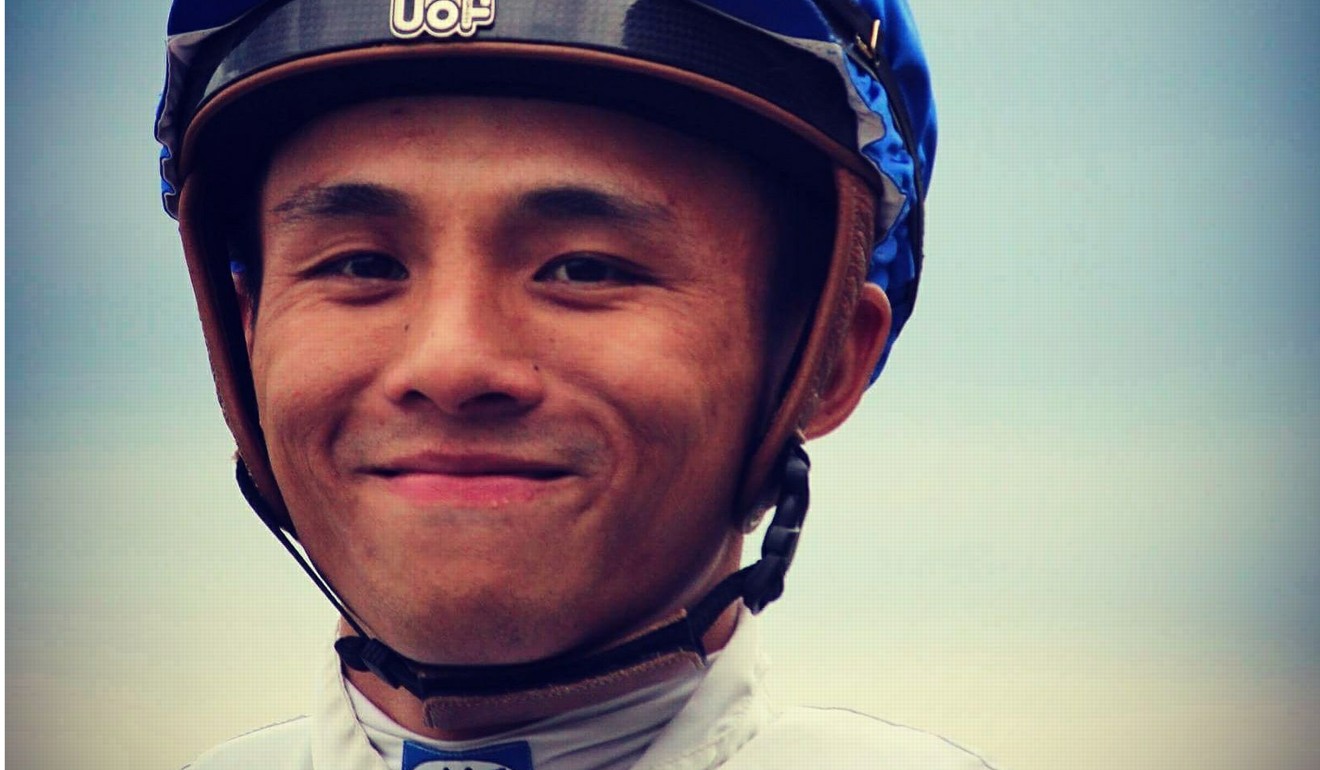 Chan has ridden 100 winners across Australia and New Zealand and will claim 10 pounds when he begins.
The Jockey Club licensing committee also ratified Silvestre de Sousa's contract extension, with the Brazilian to remain in Hong Kong until March 24.
Vale Helene Paragon
Dual Group One winner Helene Paragon has died.
The former John Moore-trained galloper was killed during a float accident in Hong Kong last week as handlers were preparing to move him to New Zealand for retirement.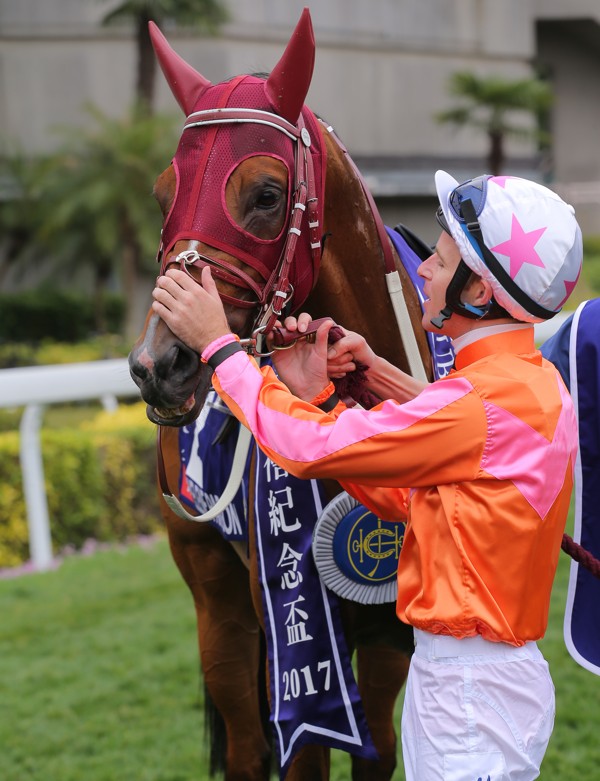 The former Champions Mile and Queen's Silver Jubilee winner was moving to the quarantine facility when the incident occurred.
Formerly known as Sir Andrew, Helene Paragon was bought by Hong Kong interests after winning two races in Europe, including a maiden at San Sebastian.
Akeed Mofeed on the move
Akeed Mofeed keeps flying the flag for Hong Kong as a stallion, with the 2013 Hong Kong Derby winner making a move to Victoria for the upcoming breeding season.
Owned by Pan Sutong, the son of Dubawi will stand at Swettenham Stud in 2019 off the back of a strong 40 per cent winners to runners so far this season with the move designed to help lift his profile even further.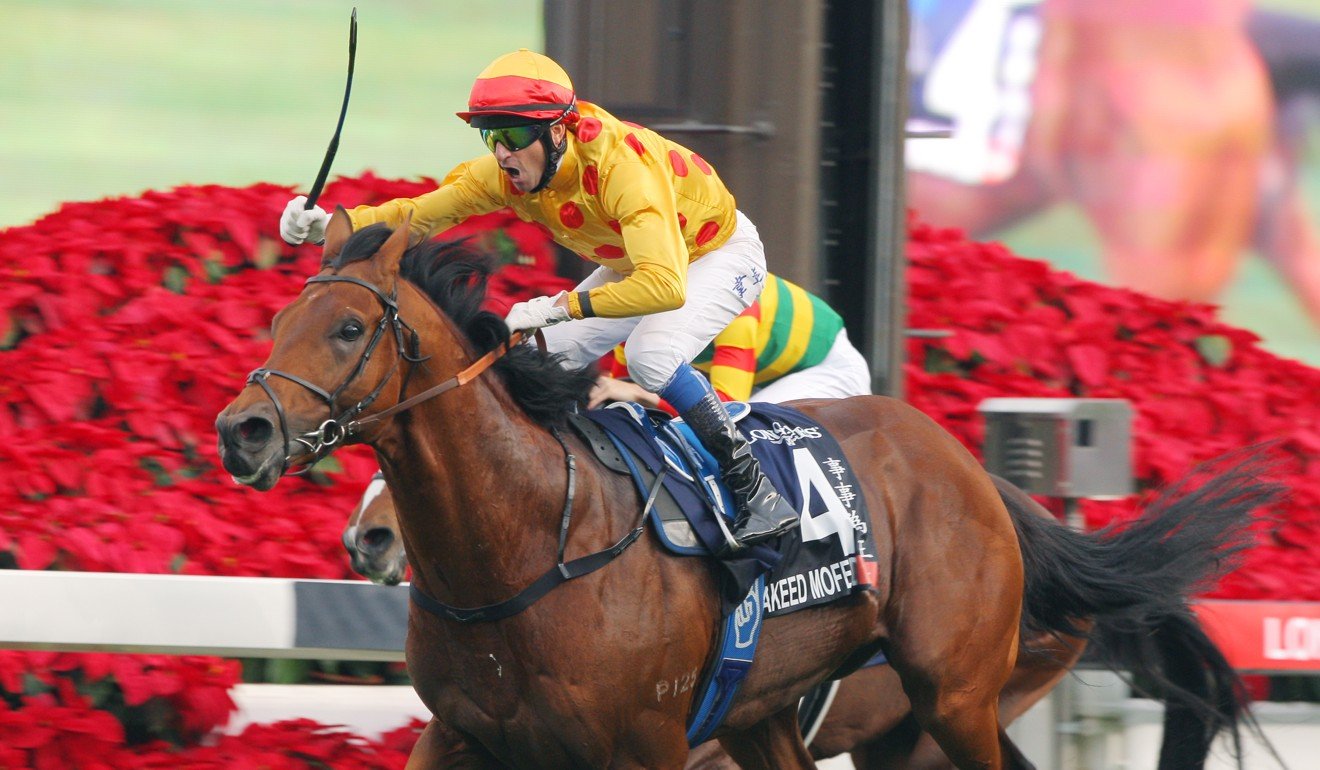 "His first season two-year-old runners were more precocious and successful than we could have imagined from only 60 live foals," general manager of Goldin Farms Andrew Perryman said.
"We anticipate a steep rise in Akeed Mofeed's visibility and popularity as those horses reach their optimal racing age."
Akeed Mofeed will stand for A$16,500 (HK$92,000).
Hong Kong Cup winner Akeed Mofeed retired to stud
In other breeding news, leading Australian sire Sebring died on Saturday.
The stallion, who currently has 19 active horses in Hong Kong, suffered a heart attack at the age of 13.
Ex-Hong Kong riders in good form
Former Hong Kong-based jockeys have been excelling in their home countries this week.
Alexis Badel, who departed Sha Tin last weekend, saluted in his first ride back in France, partnering Secret Lady for his mother Myriam Bollack-Badel.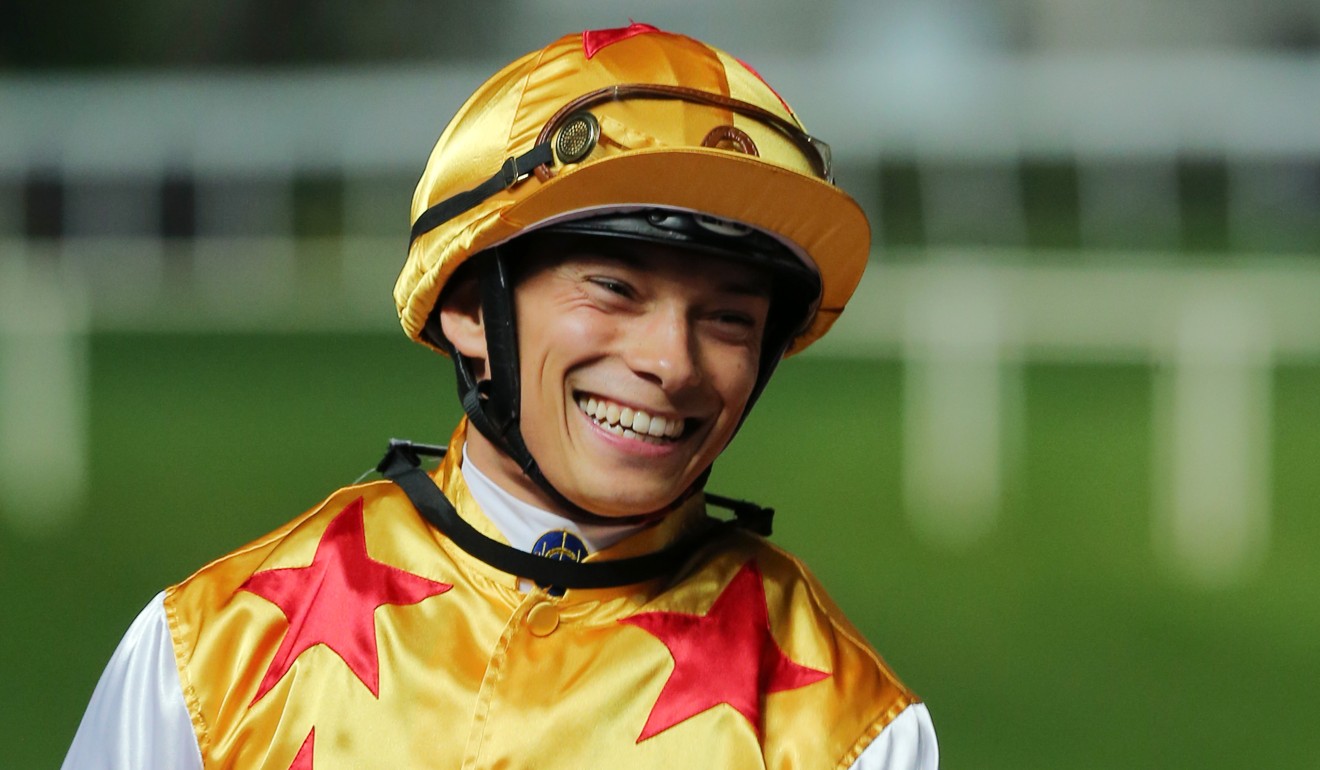 Brett Prebble snared his biggest win since departing Hong Kong at the end of last season when Embrace Me won the Group Three Typhoon Tracy Stakes at Moonee Valley on Friday.
Fellow Australian Sam Clipperton has also been enjoying a good run, taking out a Group Three of his own last weekend to go with a steady stream of winners since making his return to Sydney.