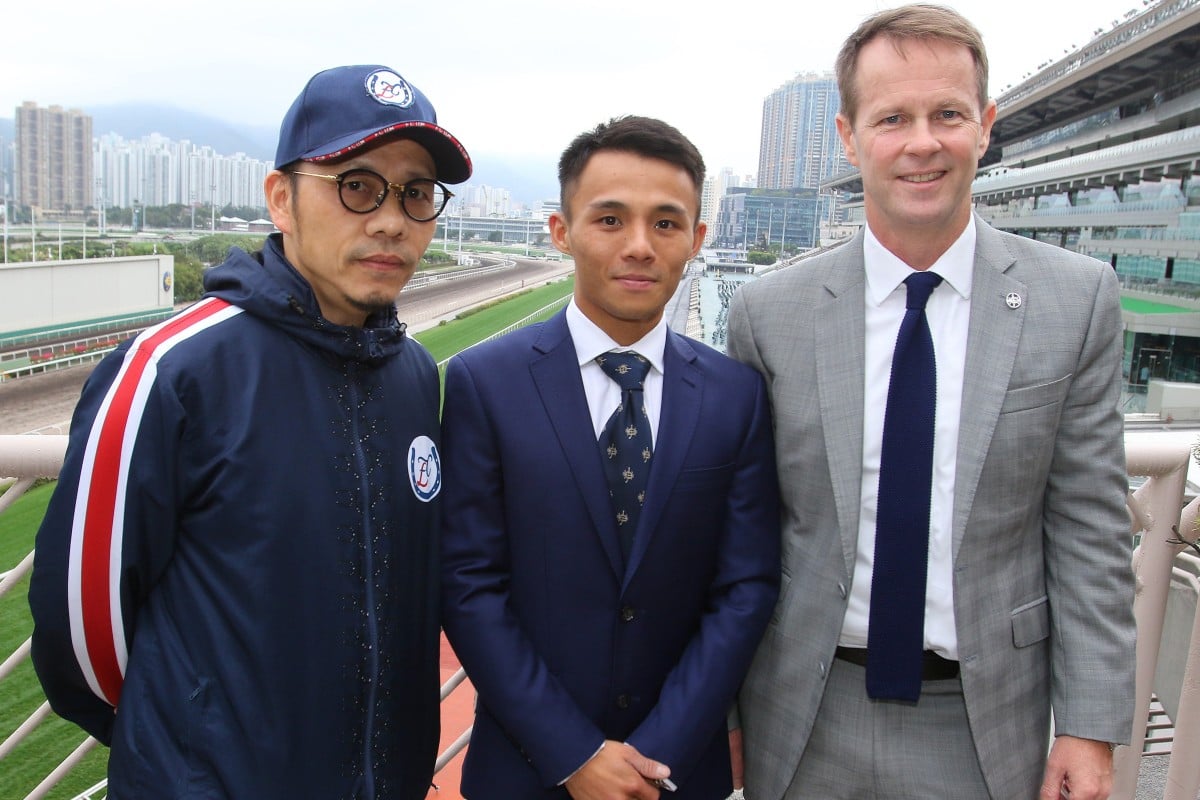 Frankie Lor Fu-chuen will look to utilise the lethal 10-pound claim afforded to his new apprentice Alfred Chan Ka-hei by sending his horses to the front and adopting a catch me if you can mantra.
Chan has been allocated to the red-hot second-year trainer, whose dream season has included winning two Group One's along with both the Classic Mile and Classic Cup.
While Chan will not begin race riding until March 31, he will begin working for Lor from Monday.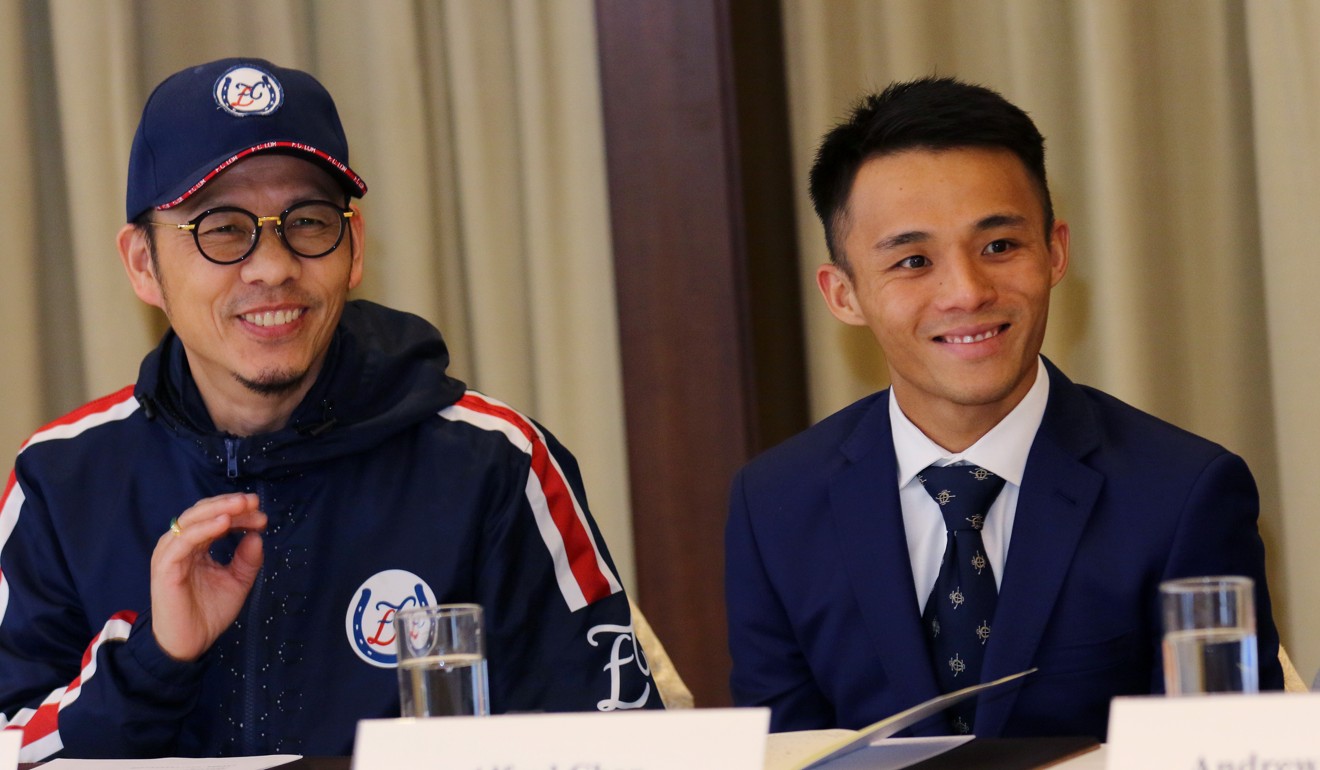 "Last month I got a phone call and they said I had been licensed here, I couldn't sleep that night but my dreams came true," Chan said. "I am looking forward to being back in Hong Kong and riding in Hong Kong."
Frankie Lor wins the services of Hong Kong's newest apprentice Alfred Chan
When pressed on what kind of opportunities he is expecting to give his new apprentice, Lor said he "will try to give him some easy front-running horses, they are easier for apprentices to ride".
As an apprentice, Chan will be afforded a 10-pound advantage on any horse he rides to help kick-start his career.
That allowance is cut from 10 pounds to seven, then to five and finally three as apprentices accumulate winners in Hong Kong.
Regan Bayliss lands ride on John Size's rising star Champion's Way
Chan comes to Hong Kong with 100 winners under his belt in New Zealand and Australia, where he rode for a number of trainers.
"I spent about 32 months in New Zealand, 16 months in the North Island and 16 in the South. That was very important for me because it was very good groundwork and allowed me to develop riding skill," he said. "When I moved to South Australia, I got 51 winners in a short amount of time, 15 months."
The 24-year-old has taken an unusual path into racing. Chan represented Hong Kong in a number of different sailing competitions before horse riding caught his interest after seeing a Jockey Club television commercial.
"After I graduated from secondary school, watching TV is very big for teenagers, I watched TV programmes about the apprentice training school and thought 'that is what I would like to do'," Chan said.
As an apprentice, half of any prize money won will be directed to Lor until Chan outrides his claim.
Lor said he was delighted to secure the services of Chan after unsuccessfully trying to get Victor Wong Chun last season.
"He went to Tony Millard and then this time I tried again and it worked," he said. "I am happy because sometimes I need an apprentice to work for me, I can teach them more because I learned off the Jockey Club.
"I hope Alfred will be self-disciplined but I will also be able to sit down together and talk a lot."
Chan said he looked up to jockey Joao Moreira during his time in Australia, lauding his balance and composure in the saddle.