Master versus apprentice. Mentor against protégé. However you want to describe it, the focus of Sunday's BMW Hong Kong Derby is primarily about two men – John Size and Frankie Lor Fu-chuen.
One is a 10-time champion trainer, the other a rising star and between them they will saddle up half the field (and the three favourites) in Hong Kong's most prestigious race.
But this is not your usual racetrack rivalry – the two share a special relationship with genuine warmth and affection, which is rare in a sport where self-interest is the only guaranteed winner.
For four years, Lor was Size's assistant trainer, and the results since stepping out on his own at the start of the 2017-18 season (he already has 104 winners) prove he was a good listener and learner.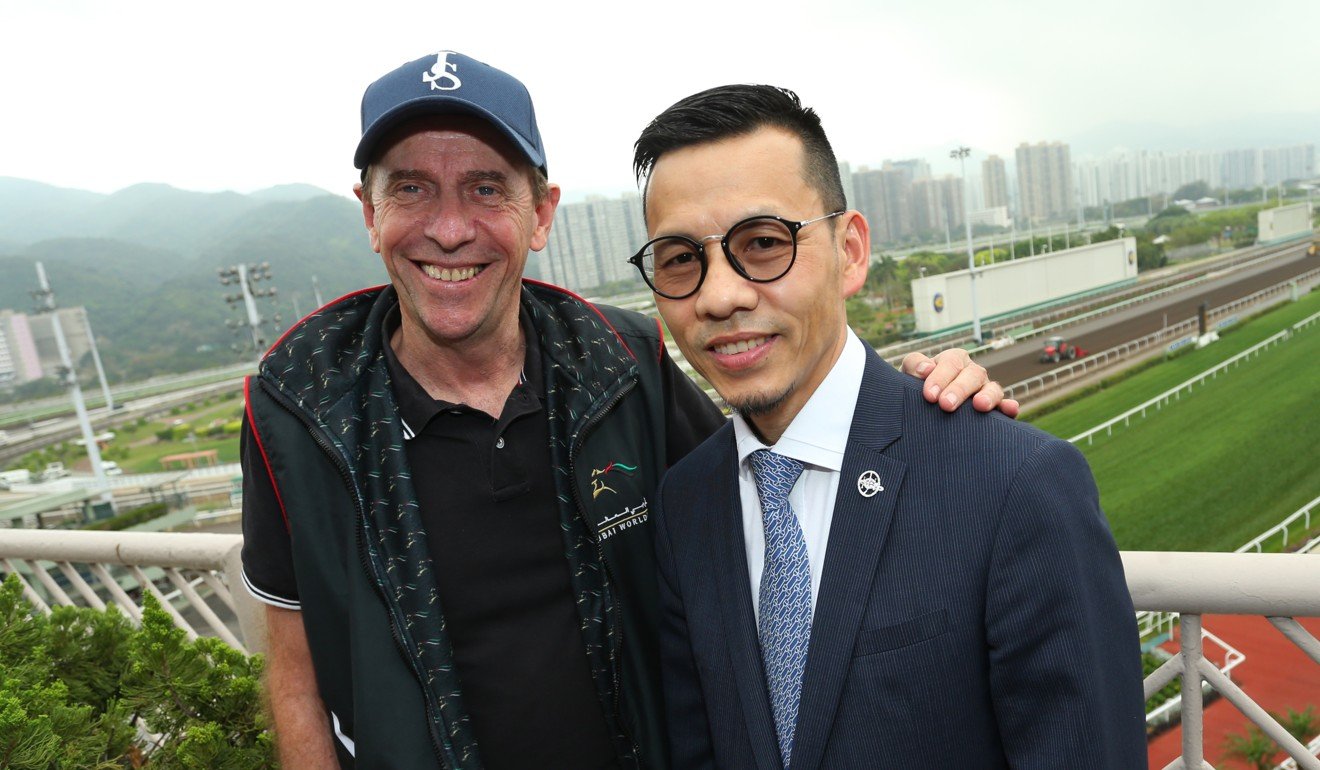 But it goes beyond that. When Size accepted his trophy as champion trainer for 2016-17, the typically understated Australian got emotional – something he rarely does publicly – when paying tribute to Lor.
He is understandably proud of what Lor – already a two-time Group One winner – has achieved.
"It's fairly obvious I have [taught him too well]," Size said. "But at this point I don't regret it. He's a lovely guy and he was extremely helpful to me in the four years he spent with me.
Hong Kong Derby favourite Waikuku proves fitness in final hit-out but draws horror gate
"As I've said many times, he deserves every success that he gets in the future. He's been in the system of the Hong Kong Jockey Club for [36 years].
"He's worked very hard – a lot of people work very hard, I understand that – but he has an aptitude for the job. He's very good with people, he has a very good personality so I wish him all the best."
There is also something very symbolic about their situation – the expatriate investing time and energy into the Hong Kong local who worked hard and showed respect – and those efforts are bearing fruit.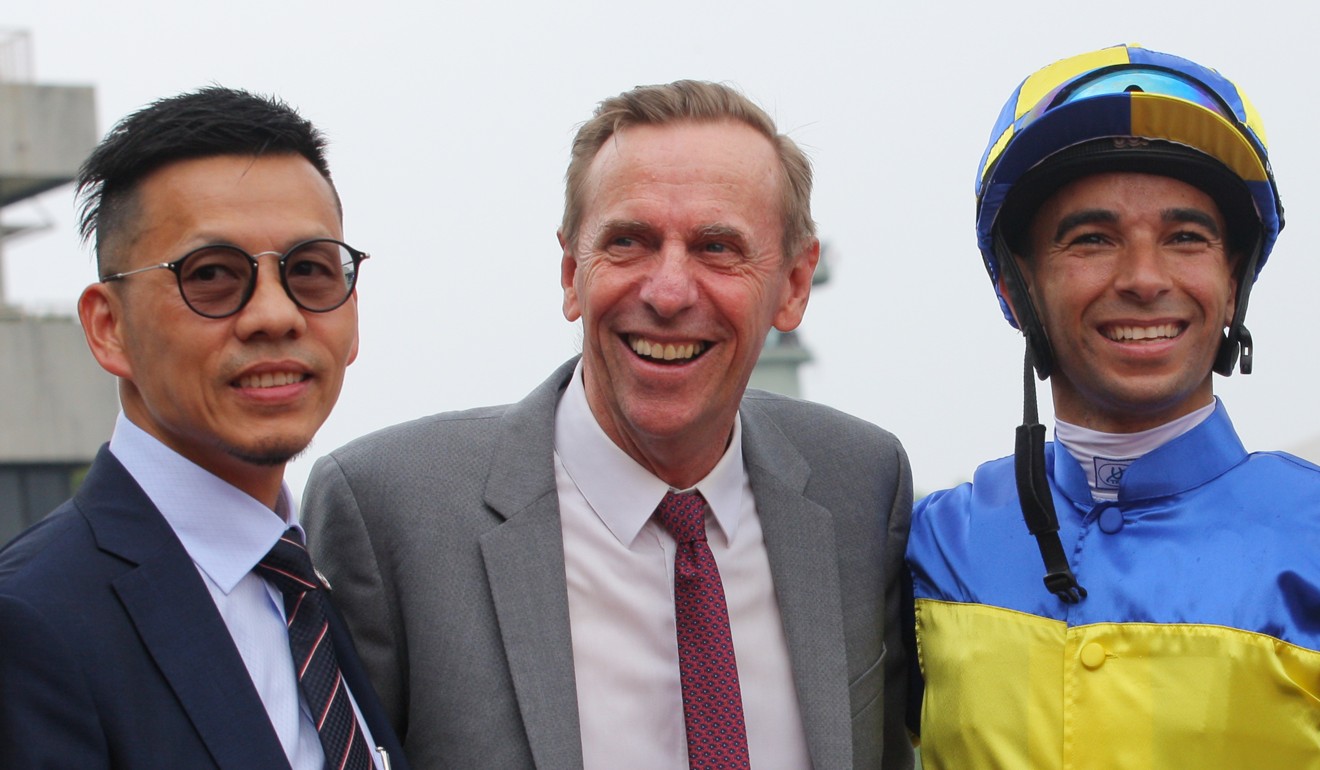 The 53-year-old Lor has already established himself as one of the best trainers in Hong Kong and is the poster boy for what locals can achieve when given the right preparation and opportunity.
The two go about their business differently – Size can be coy while the impeccably dressed Lor is always affable and approachable – but they both get the best out of their horses.
Whenever he is asked about Size, Lor talks with a reverence – and still refers to him as "boss".
Derek Leung shines in Classic Cup shock as Frankie Lor steams towards Derby glory
"He's been very good to me – he's a very good guy. He was not just a boss, he is my friend," Lor said.
"We can talk about anything. If I ask him a question, he will answer. He's been wonderful."
After the second leg of the four-year-old series, it looked like Lor held all the aces heading into the Derby – Furore won the Classic Mile, Mission Tycoon took out the Classic Cup while Dark Dream was still at the top of all the pre-post Derby markets.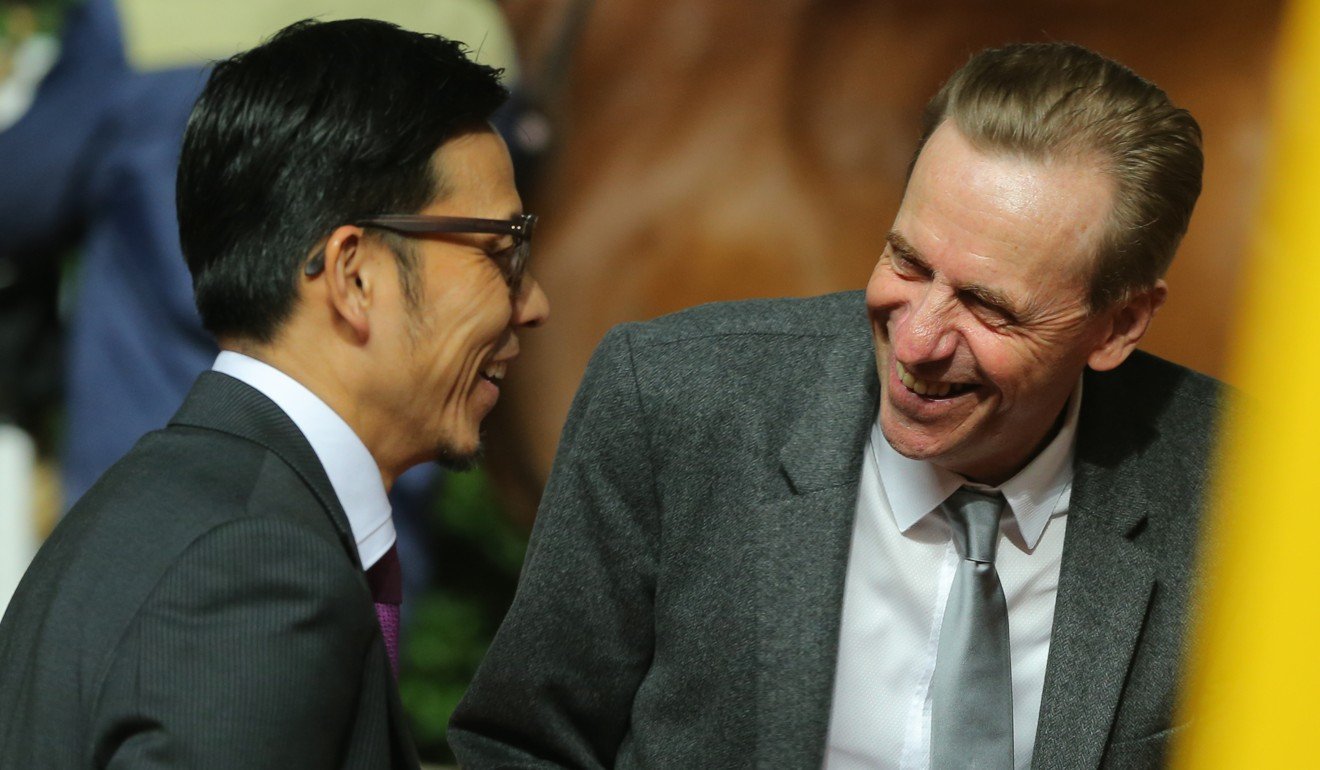 But the way the Size-trained Waikuku has ascended in the past month gives him cause for concern.
"Waikuku is the horse to beat, he's very strong," said Lor, who is saddling up runners in the Derby for the first time.
"This is the race I want to win more than any other. Everybody knows about the Hong Kong Derby, it is famous around the world. I will try my best – it's horse racing – we will see who is the lucky one."
Waikuku headlines Size's team of four – Red Warrior, Enrichment and Mr So And So are the others – and while the 64-year-old wants them to do their best, if they get beaten, he will be barracking for his mate.
"If I don't win the race, well obviously I hope that Frankie does," Size said.