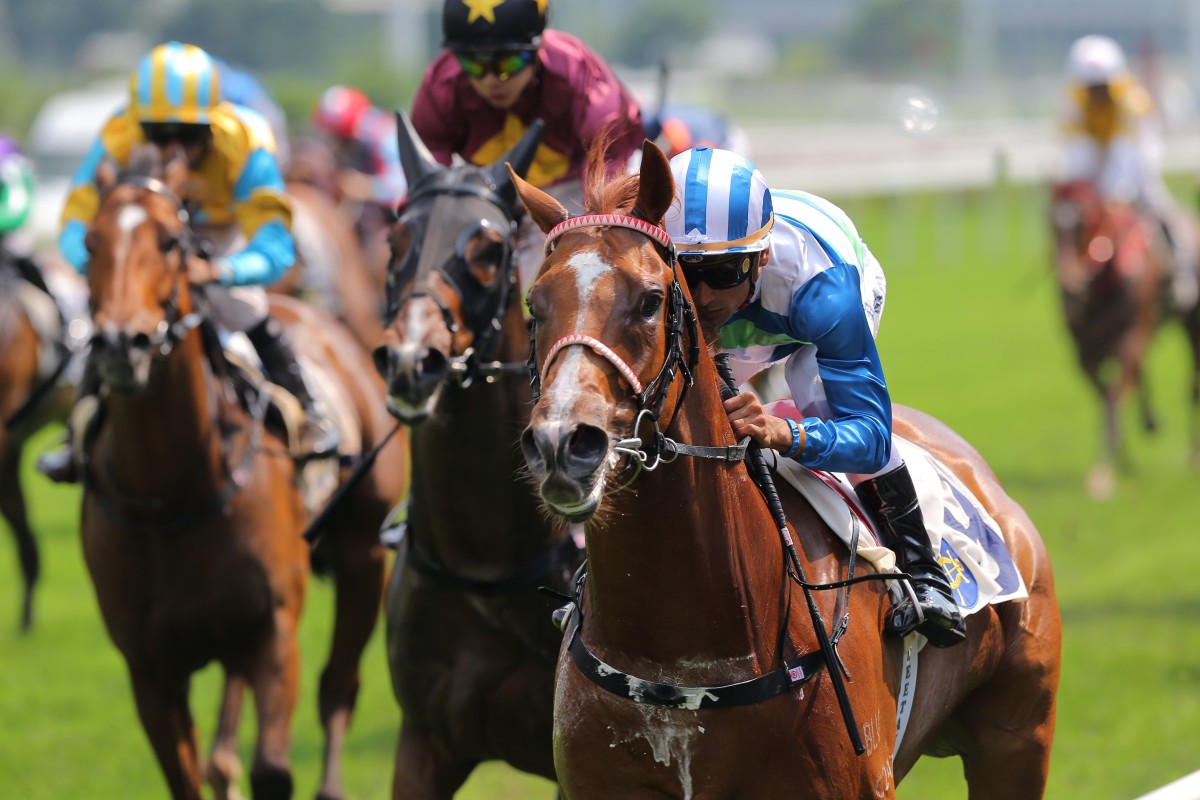 Trainer Ricky Yiu Poon-fai is now happy to entertain comparisons between his rising star Voyage Warrior and his former champion sprinter Sacred Kingdom after another awesome display on Easter Monday.
The fans at Sha Tin clapped and cheered as the next big thing cruised to the line for a second straight victory in the Class Three Hong Kong Lions Cup (1,000m), with jockey Karis Teetan sitting very quietly for the last 50m and admiring his work on the giant display.
Amazingly, given the seemingly effortless nature of the victory, Voyage Warrior stopped the clock in a lightning 54.89 seconds, just 0.19 outside Sacred Kingdom's track record from March 31, 2007.
Yiu was quick to play down the three-year-old's debut victory last month, but he embraced the boom after the second time around.
"It's very exciting. This is the run that actually draws comparisons to Sacred Kingdom," Yiu said. "The first time out when he won easy it was too early to tell, but I can say that now."
Sacred Kingdom is one of Hong Kong's all-time greats and the best horse Yiu has ever trained, winning a handful of Group Ones and being named "Champion Sprinter" four seasons in a row, while he was also the 2009-10 Horse of the Year.
Super horse Sacred Kingdom retired
It is high praise for Voyage Warrior to be mentioned in the same sentence as Sacred Kingdom, but he is already making a significant impression.
"We were all sitting in the trainers' room and when the time came up we all went 'wow'. We were all guessing [he stopped the clock in] just under 56 [seconds], maybe 55.5, so when [54.89] came up it surprised everyone. It was a tremendous performance," Yiu said.
"The first thing I asked the jockey when he came back was 'did you actually hit him?' and the answer was 'no'. As soon as he asked him to extend he just sat on him and watched the big screen.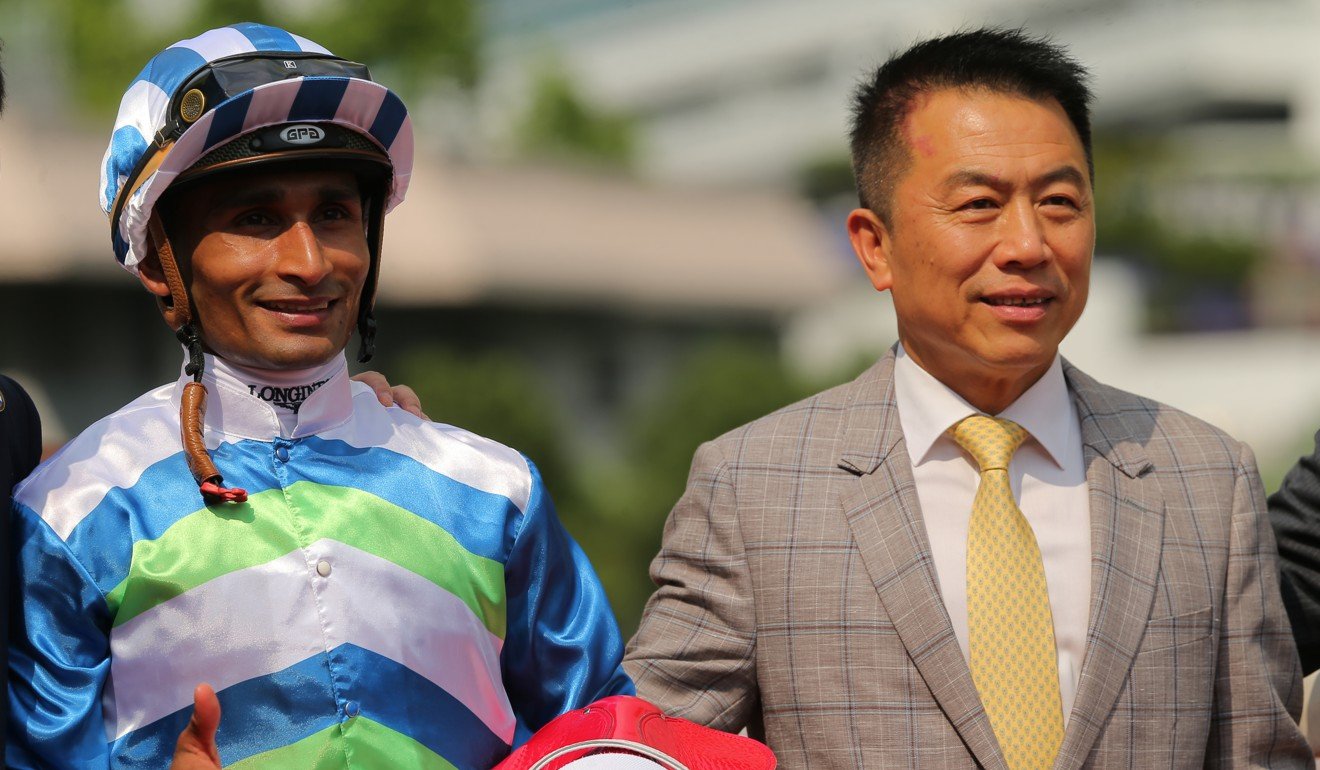 "He's taken another step from his first run to this run. He's the type of horse we're going to have a lot of fun with."
It is virtually impossible to keep the proverbial lid on after a run like that so Yiu decided to dispense with it entirely.
He will look at the programme and see how much the handicappers penalise him before making a firm decision on where to head next, but it is likely to be a 1,200m contest.
Ricky Yiu's boom sprinter Voyage Warrior dominates on debut at Sha Tin
"We don't just want a 1,000m specialist, to win an international Group One you have to be able to compete at 1,200m," Yiu said. "Hopefully in the next four to five weeks there's a suitable race for him.
"I would think [he would cope] because during the race he is so relaxed. He doesn't go nuts, he doesn't do anything wrong – but he's still learning. It's all natural ability. He doesn't really know what's going on yet. His turn of foot is really something."
Teetan could feel the progression the son of Declaration Of War made from his first start and thinks that bodes well for the future.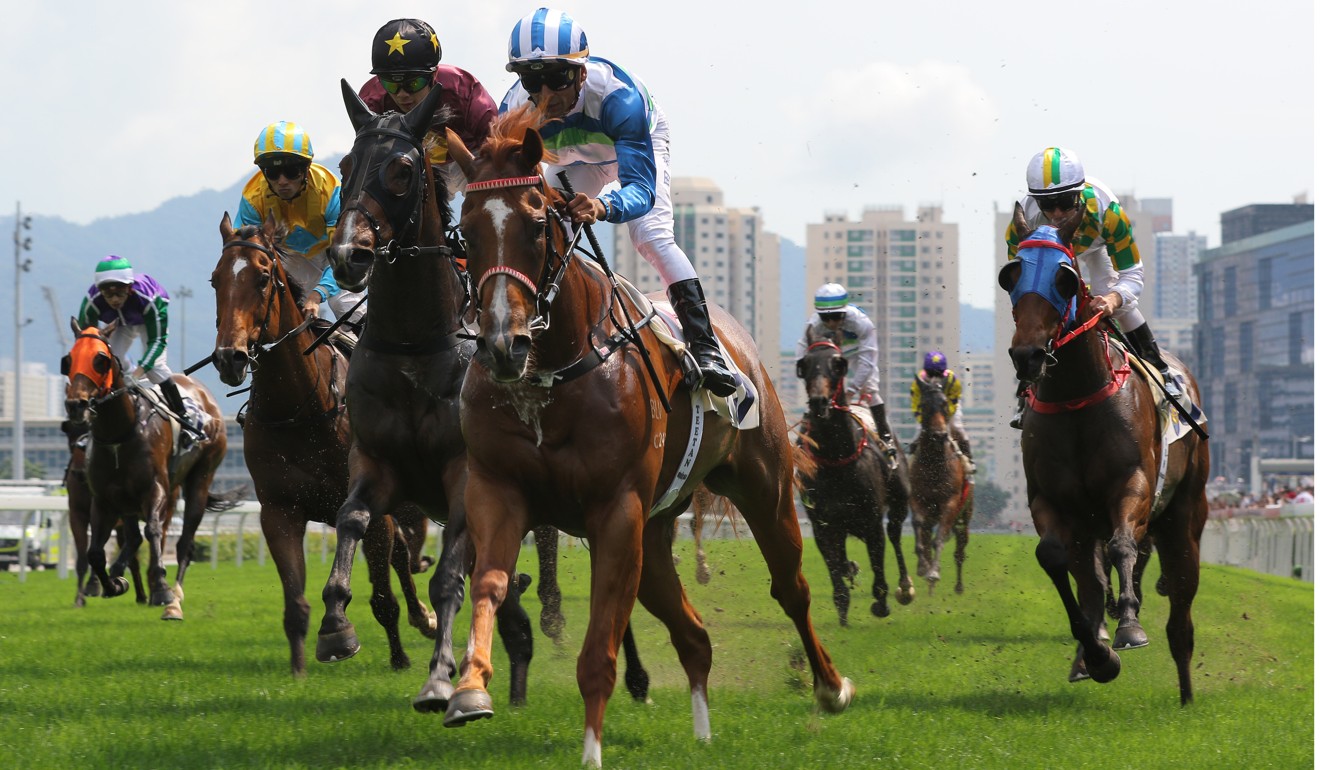 "He gave me a different feel today. He relaxed better and I think that's a good sign already. We can see the quality," he said.
"He's only three so in the coming months and the coming races he's going to just keep on improving. I'm just blessed that I'm on him."
Teetan was wary of teaching Voyage Warrior to race the right way, which is why he shook him up for about 100m to ensure he put the race away.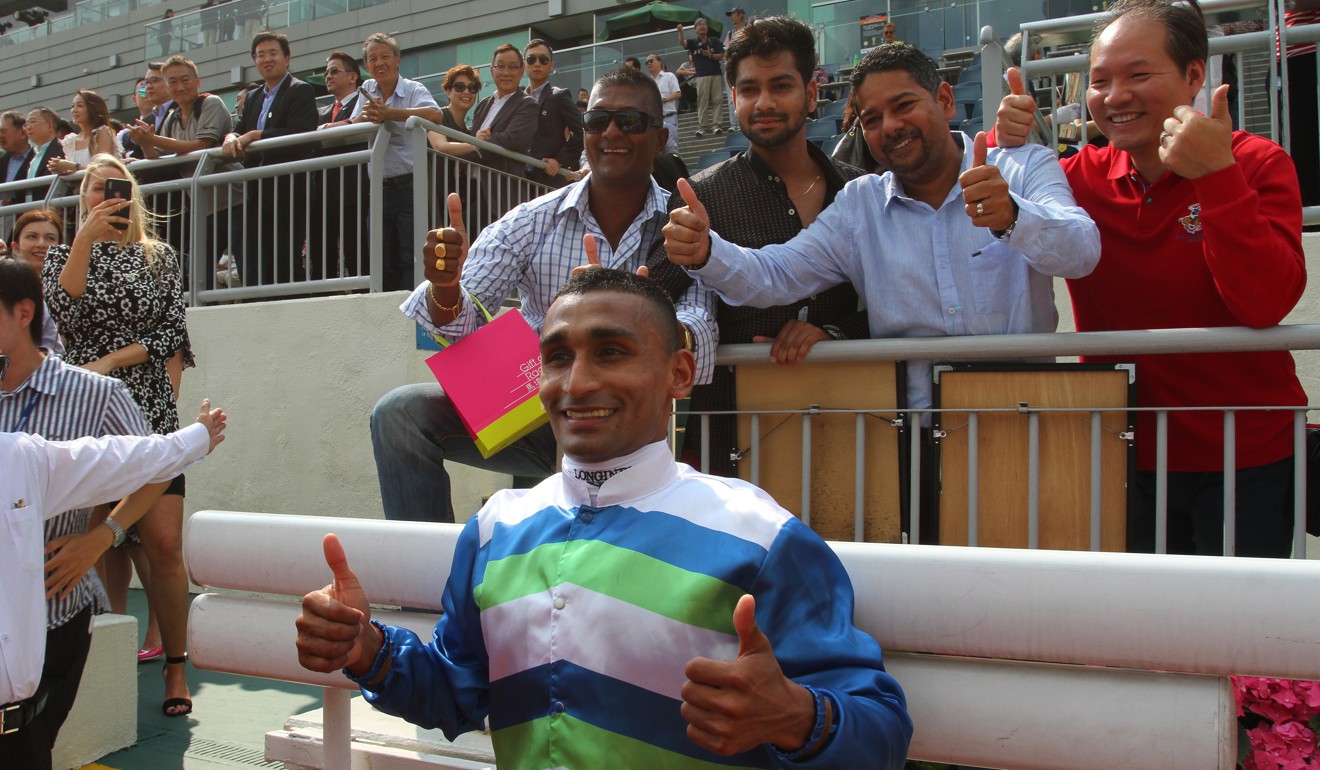 "I just wanted to make sure that he knows that when the pressure comes he must go," he said.
"He's all quality this horse – if I had put more pressure on he would have kicked again. I think he's special."
The Mauritian finished the day with a double after taking out the opening race with the David Ferraris-trained General Dino.