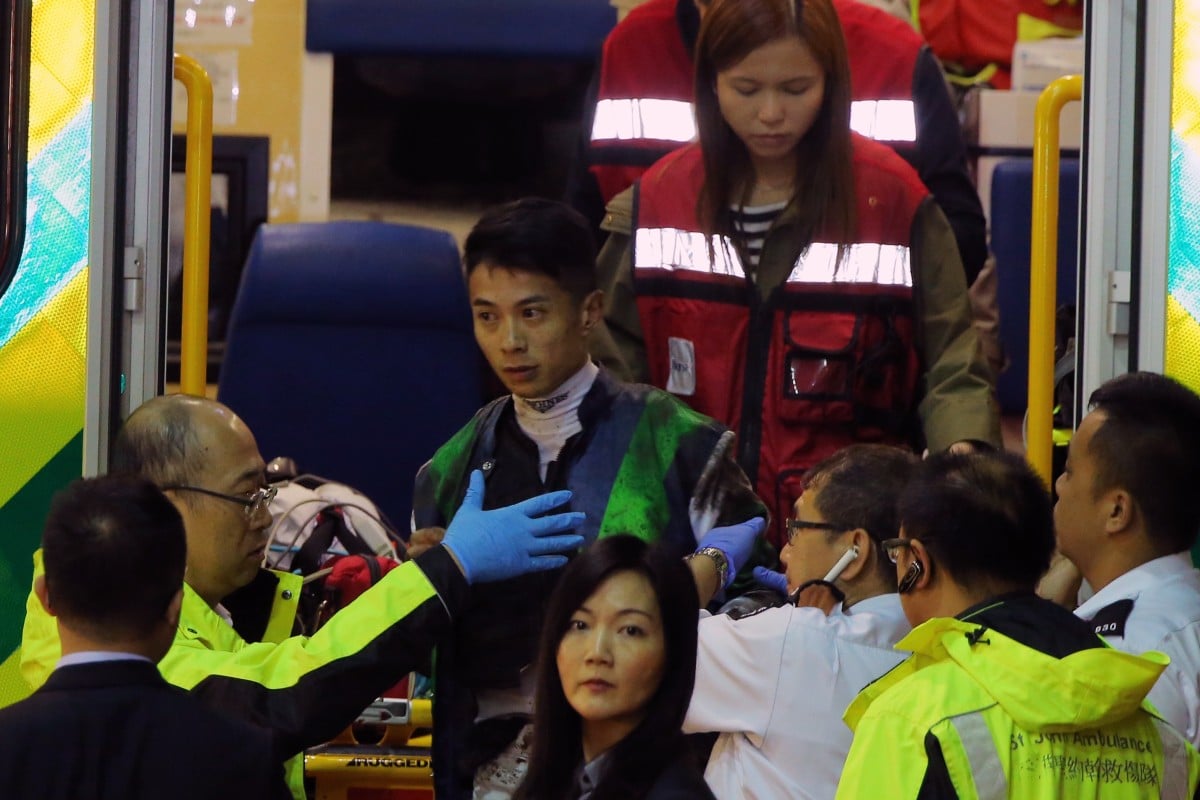 Jockey Derek Leung Ka-chun knows he was lucky to walk away from a sickening fall relatively unscathed last week so he is just grateful to be riding again seven days on.
The 30-year-old fell from Gameplayer Emperor 300m from home during last Wednesday's dirt meeting at Sha Tin after the horse broke its leg as he loomed up to win.
The incident saw Leung catapulted into the dirt, but the quick-thinking jockey was able to brace for the impact.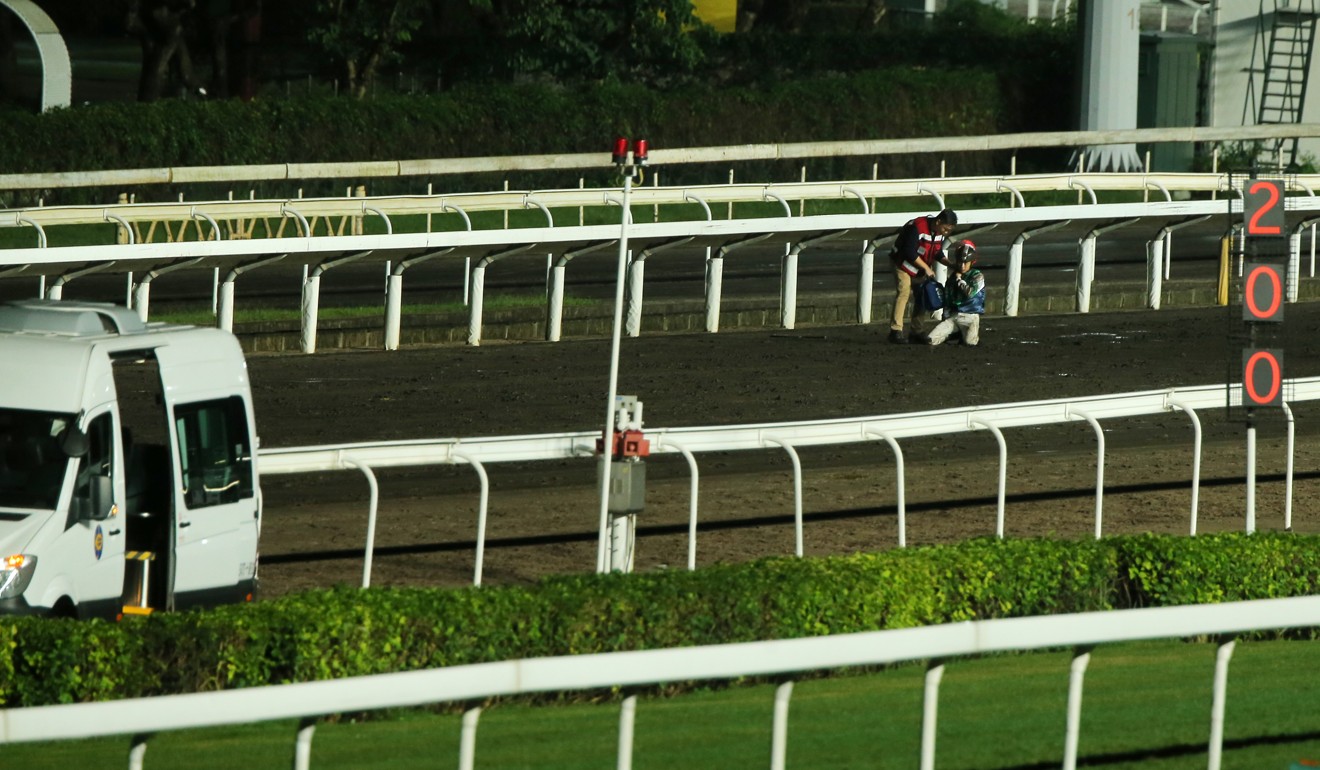 "It wasn't as scary as other ones because I had time to prepare, because the horse stumbled and broke his leg so I knew I had two strides and time to fall," he said.
"I am still very lucky because at that stage all the horses were moving out to get clear running and there were no horses directly behind me."
Macau Jockey Club misses golden opportunity to show Hong Kong its plans for a brighter future
Leung said while it was impossible to anticipate what would happen in such a short space of time, he was able to prepare as best he could after feeling the horse go amiss in the straight.
"When it happened I didn't want to lean in front of the horse and I didn't want to push him to go out so I just tried to stay in that position for the fall," he said.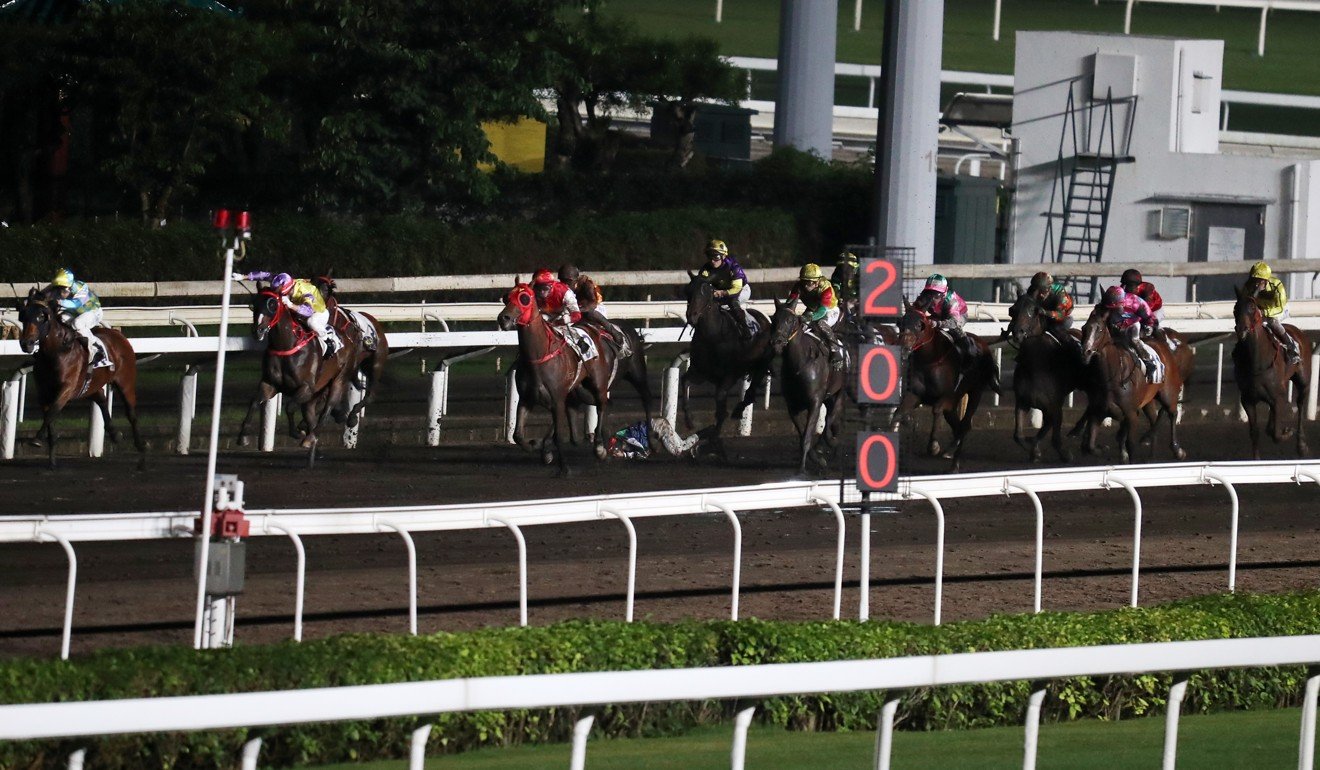 "When you're on the ground you are pretty much just praying there are no others around because that is what you cannot control. You just hope they can stay away from you."
While Leung said he came out of the fall in one piece, he was later hit by a delayed concussion which kept him out of riding at Sha Tin on Saturday.
"It was a bit delayed, when I hit the ground, my head hit pretty hard," he said.
"The doctor asked me something and I couldn't remember what I told him.
Umberto Rispoli can Ruletheroost after gun draw – 'Barrier one? Beautiful'
"I felt very tight in my neck but I could tell everything was all right otherwise. I could move my body, my head, my leg and my arms so I was pretty sure I was OK.
"After that, my mind is back and it is OK now.
"I am feeling good, I went to the gym and did some exercise on Monday so I am feeling very well."
Leung, who has 20 winners this term, will return to the saddle with Loriz on Wednesday night in the Class Four French Racing & Breeding Committee Handicap (1,200m) where he looks to go back-to-back.
The three-year-old was given a masterful front-running ride by Leung three weeks ago and he hopes to do it again, this time from a better barrier.
"He won well last time, we tried to go forward so we led all the way and won," Leung said.
"It was his first time at Happy Valley and he was very green so I think after that one run, he will be much more mature.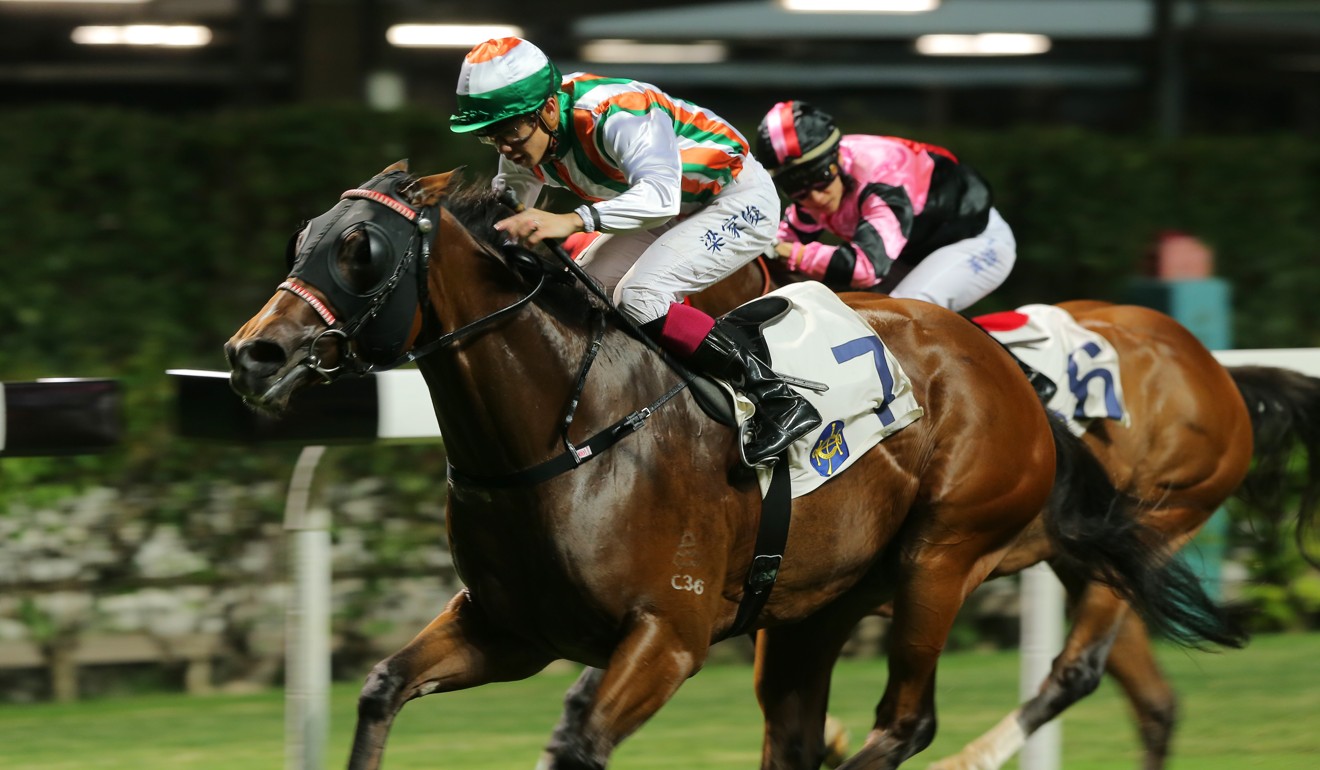 "This time we have the better draw but we are still happy to let him go forward."
The Ricky Yiu Poon-fai-trained gelding had shown ability in his two previous starts at Sha Tin, but it was the switch to Happy Valley which proved to be the difference.
While Leung was able to carry just 124 pounds in their last win, he will be forced to carry 129 on Wednesday.
Loriz has shown an on-speed racing pattern in his five-start career but Leung believes he will be more versatile once he adapts to life in Hong Kong.
"We don't want to drive him crazy because he is green so if they do go faster than him we can sit and see what happens," he said.
"He is a little bit lazy but when he is around others he can get a bit keen."
Leung will also ride Lady First, Enjoy Life, Speedy Luck and I Do on the night.