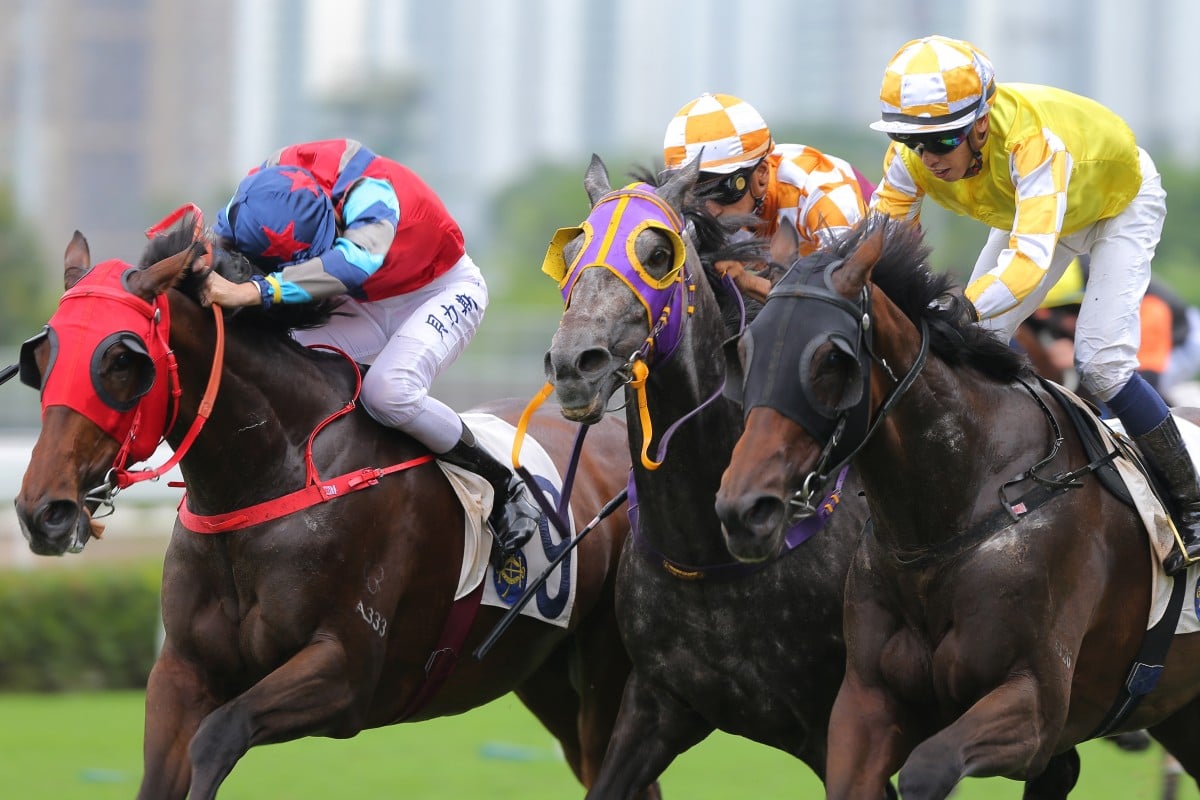 Such was the effort Vincent Ho Chak-yiu put into dragging London Hall over the line for his second consecutive victory, he broke his whip.
Trainer David Hall said if it was not for Ho's vigorous riding, the four-year-old may well have not got over the line in the tight three-way photo finish.
The win in the Class Four Boosting Innovative Power Handicap (1,800m) kicked off a double for both Ho and Hall, who teamed up one race later to win with Gracious Ryder.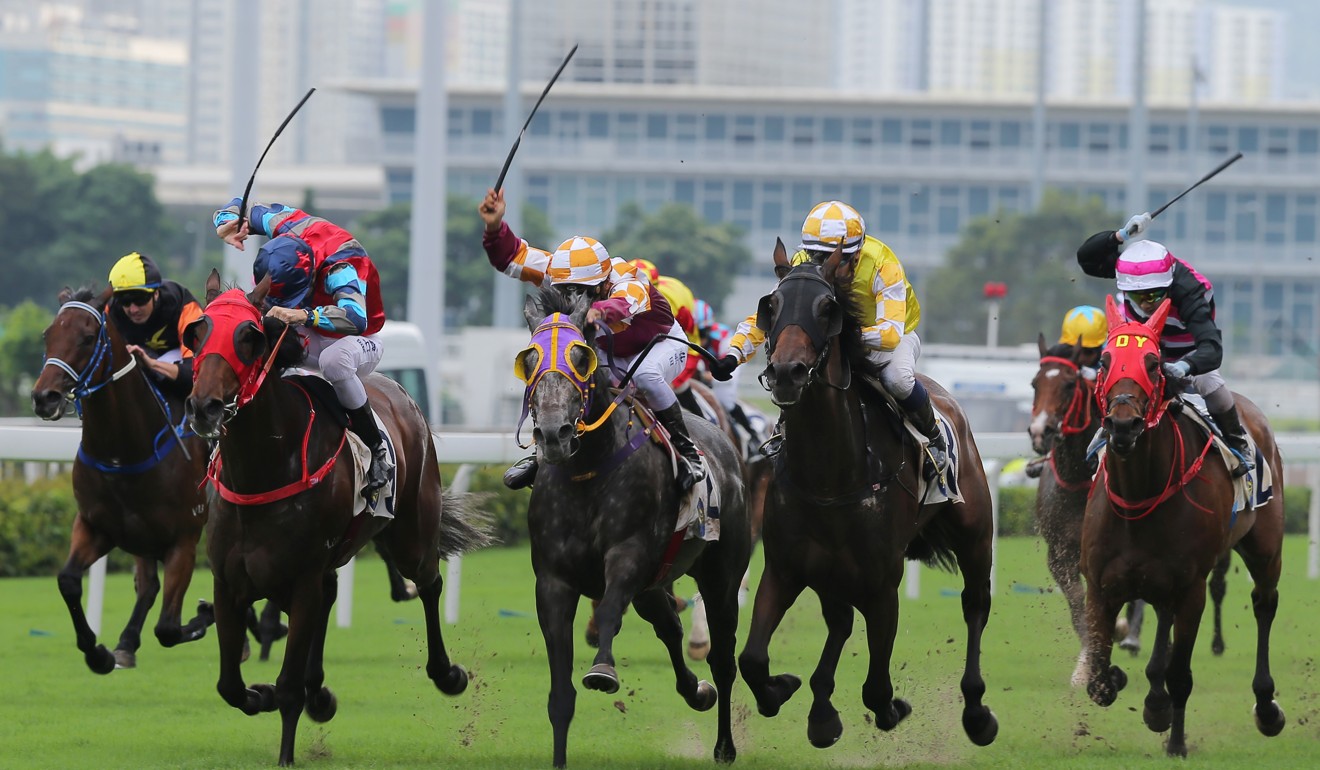 "He had to dig deep and Vincent had to as well, he broke his whip actually," he said. "Getting into the turn and the straight he looked like he was going to finish it off really well and then he got to the other horses and thought he had done his job, he was just loafing alongside of them."
John Size not disappointed but punters see Red (Warrior) as Champion's Way goes under
After a slow start to his career – finishing no better than fifth in his first three starts – London Hall has managed to put it all together on the racetrack to mark himself as a talented galloper.
With just five starts this season and seven in his career, Hall said it was unknown if he would race on this season, or be put away for 2019-20.
"He is still lightly raced and learning a bit, it was quite warm so I think he can do a lot more than what he has done today, he's put two together now so he's done a good job," he said.
"Whether we run him again, we will see how he pulls up. He is a big horse so while we are running over this distance in Class Four he will be a chance, I wouldn't imagine he would get more than five points."
Paul O'Sullivan hints at a change for Pakistan Star after blistering trial win
Hall puts the change in form down to a simple pair of blinkers that has managed to spark up London Hall's interest in races.
"Obviously it has helped him a lot, it has focused him up a lot more and helped him get the job done," he said.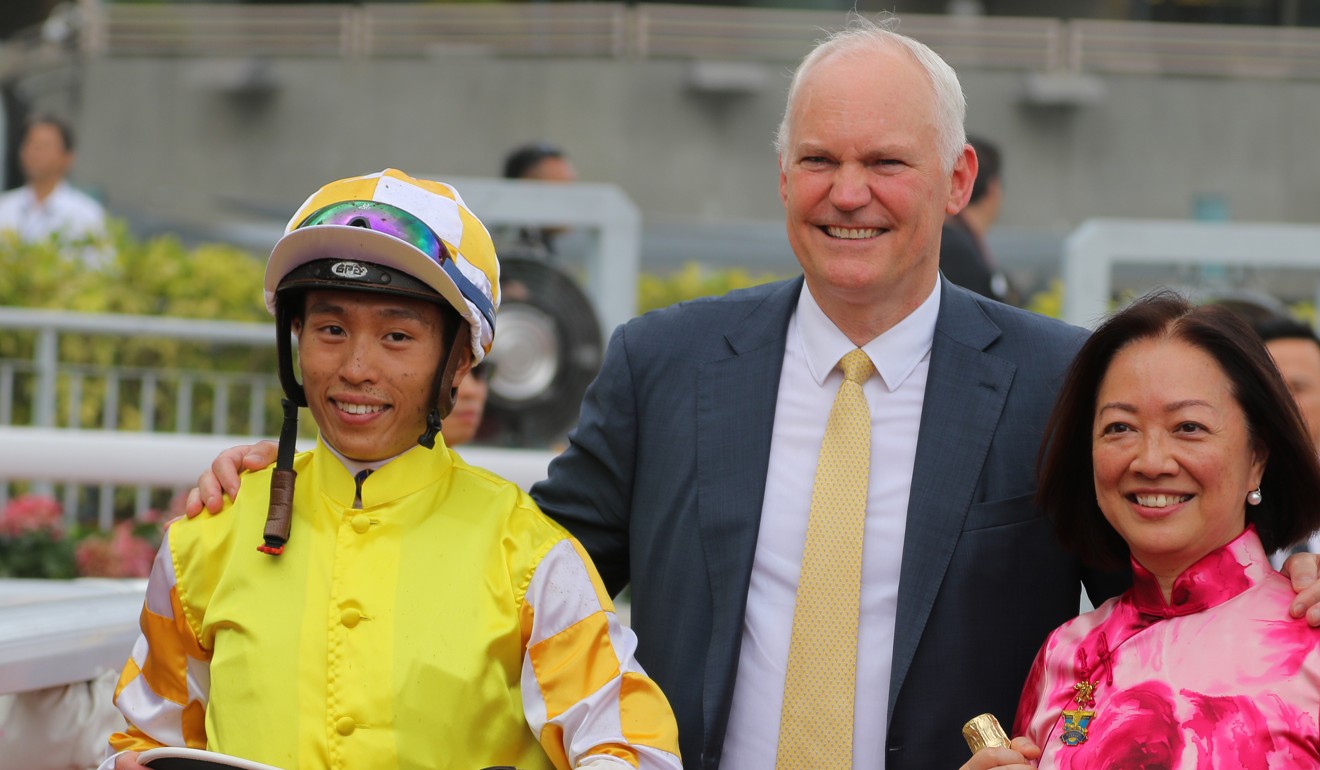 "He is still lightly raced, he has put two together so we might put him away, we might keep going but while he is running over these sort of distances, up to 2,000m he has got more to come."
After enduring a slow season down the bottom of the trainers' championship, Hall jumped three places with the double, taking him to 20 wins.