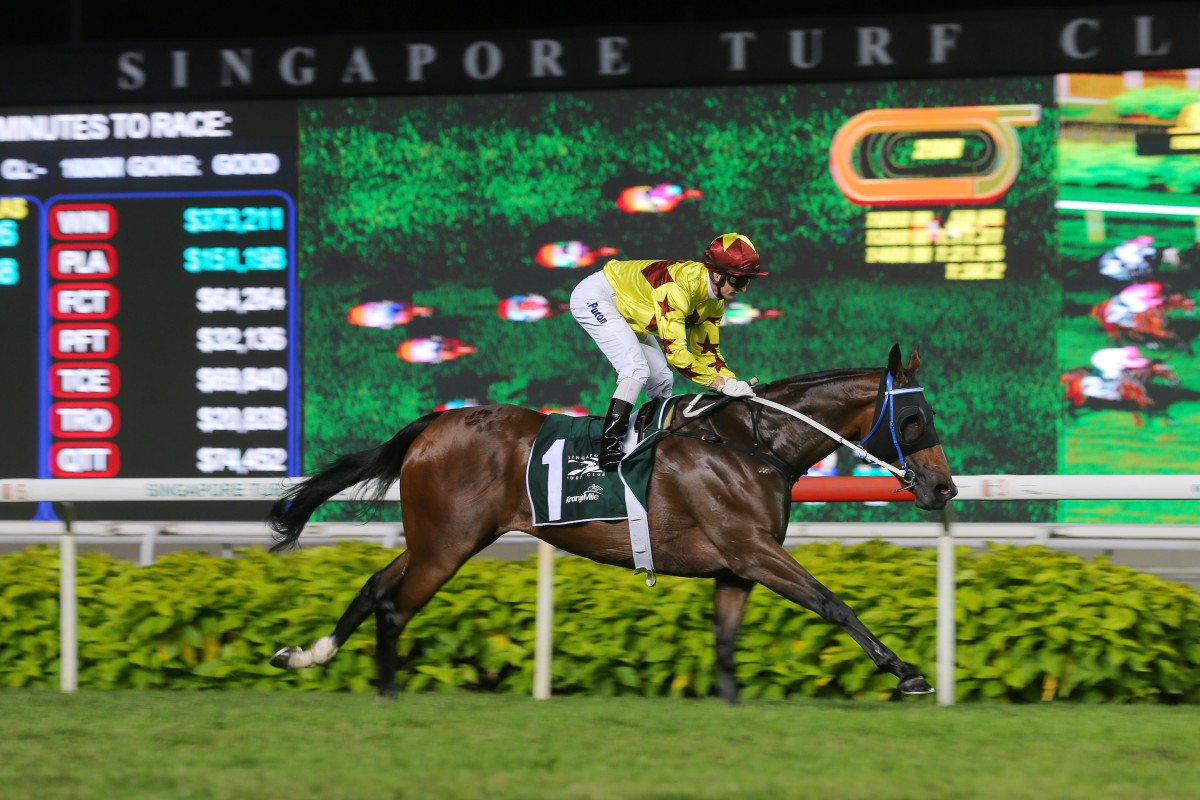 Addressing your thoughts, questions and statements about Hong Kong racing. Have something to say? Send a tweet to @SCMPRacingPost.
That was a walk in the park for Southern Legend in the Kranji Mile – @adac_035
Hong Kong horses are better than Singapore horses.
That was a consistent theme over the weekend before and after the S$1.5 million (HK$8.5 million) Kranji Mile and it didn't matter which jurisdiction you came from – trainers and jockeys from both were in agreement.
The result was a Hong Kong trio of sorts – with Caspar Fownes' Southern Legend cruising to victory, beating Ricky Yiu Poon-fai's former galloper Blizzard and the Tony Millard-trained Singapore Sling in third. They were all ridden by Sha Tin-based jockeys in Zac Purton, Aldo Domeyer and Karis Teetan.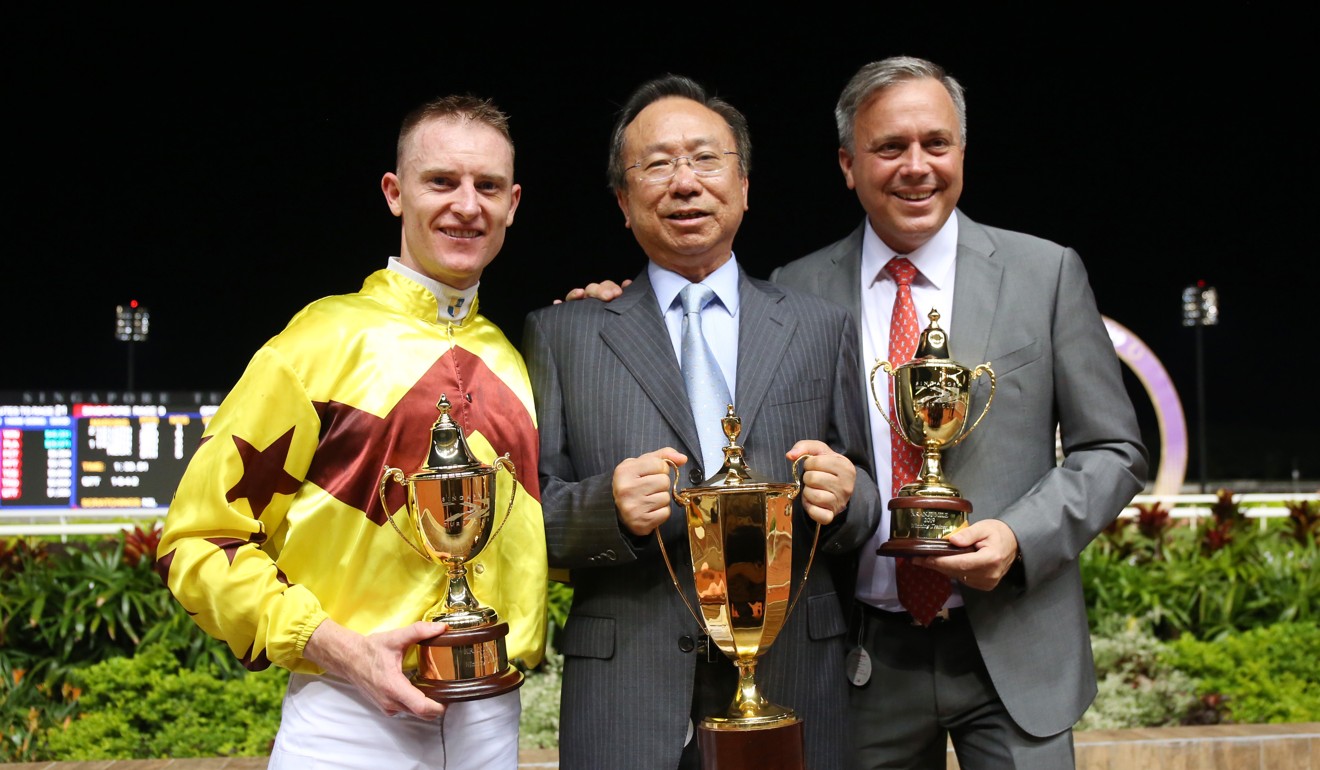 It's the second year in a row Hong Kong has dominated the race since it was opened up for international invitations in 2018.
Given part of the reason Singapore abandoned its international schedule in 2015 was because Hong Kong won the last three renewals of the KrisFlyer Sprint and Singapore Airlines International Cup, what do these latest results mean for the future of the Kranji Mile?
Singapore's champion trainer and Australian racing Hall of Fame member Lee Freedman ran second with Blizzard, picking up the S$100,000 bonus for the best performed local horse, but he is not sold on the concept.
Caspar Fownes' globetrotter Southern Legend goes back-to-back in Kranji Mile
"I reserve judgment on it," Freedman said after the race.
"We're not in the greatest financial place here with the race club to be giving a lot of money away.
"However, I had been one of its biggest detractors and I've sort of wound up with egg on my face finishing second and picking up the local bonus, but it's egg I'm happy to wear because I've got the money.
"It's always going to be hard for us to compete with these horses because they are just genuinely better horses.
"The horses [Hong Kong owners] are buying from Australia, we just can't afford to buy."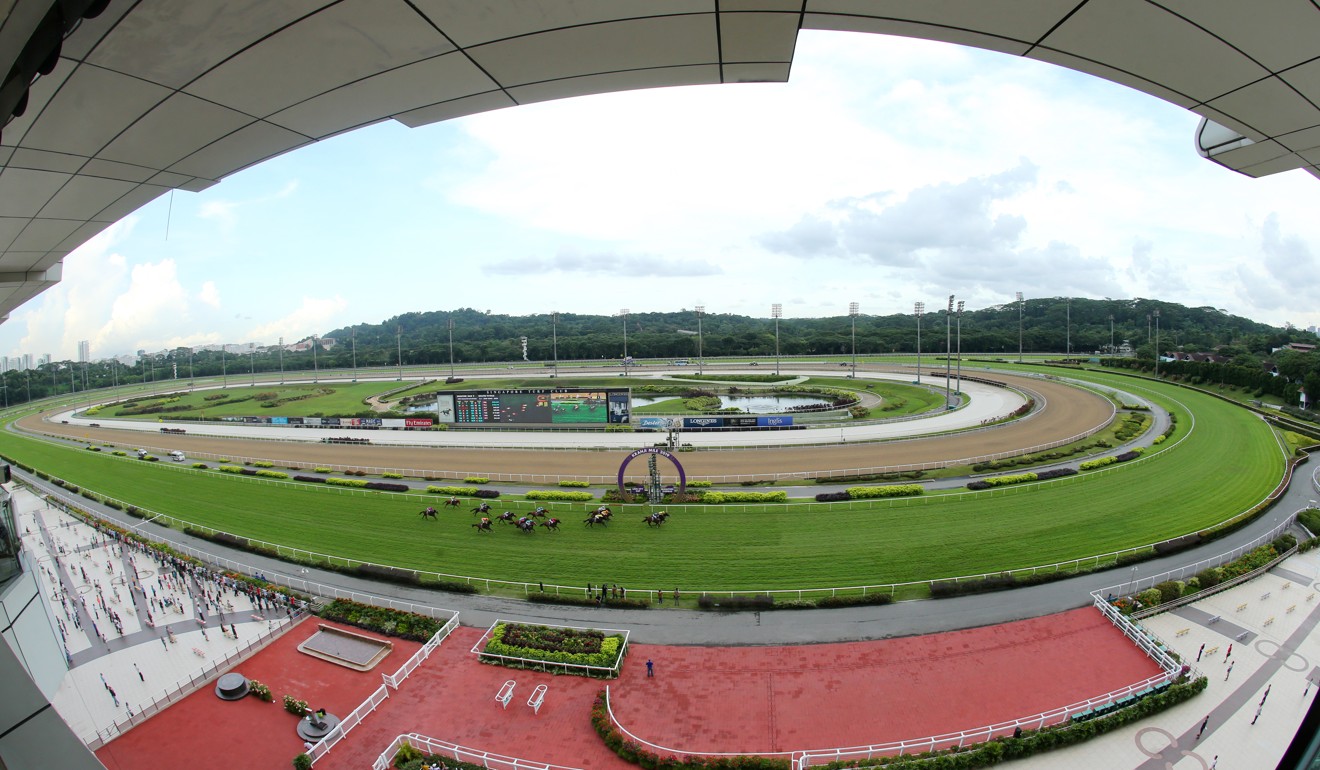 Which brings us to the crux of the matter – Singapore's industry needs more support so it can reach its potential (the other theme that kept coming up over the weekend).
There are concerns about viability after the Singapore Turf Club announced a "restructuring" (reduction) of prize money virtually across the board in November while putting the planned reintroduction of the other international races "on hold". Uncertainty creates instability and without confidence, people don't spend money.
For owners to compete with the likes of Hong Kong and buy better horses, there needs to be more prize money. For there to be more prize money, more people need to be betting on the product to fund it.
Southern Legend set to defend Kranji Mile title as owner espouses virtues of travelling
The problem in Singapore is the government is vehemently opposed to any promotion of gambling, so barely anyone in the Lion City is aware that racing even exists. It is a niche sport.
There should be a way to sell racing without betting – the personalities of trainers and jockeys, stories of its horses and history – that can help build its profile.
The infrastructure is there – Fownes raved about the training facilities – and while there are plenty of critics of new chief steward Terry Bailey, most acknowledged he is doing a good job of cleaning things up on the integrity front.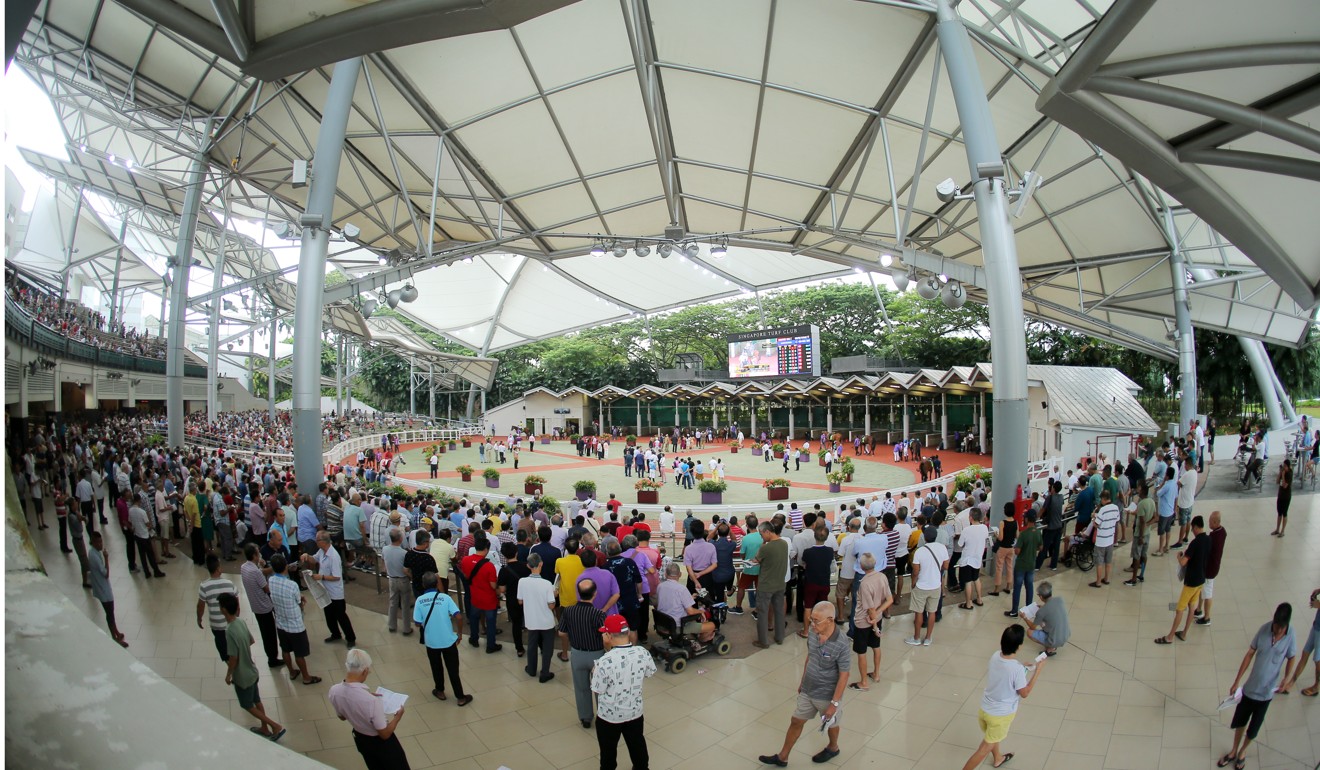 If punters believe a race is being run on its merits and their horse has a fair chance, then turnover can grow. If that happens, then prize money increases, owners buy better horses and the industry flourishes. It is all interlinked.
Having internationals compete is terrific for building the brand of racing in any jurisdiction, something Singapore should want to do, particularly when it can showcase a hometown hero like Rocket Man.
There's also more turnover to be had – in the Kranji Mile alone, Hong Kong punters bet around HK$40 million and about HK$230 million across the eight-race simulcast. That's real money going back to the STC.
There was some talk about a sponsor potentially being close to backing in the international races next year, but what the STC really needs is a government who wants to be proud of the sport and embrace it, instead of leaving it alone to fend for itself in the corner.
Singapore is one of the best cities in the world and while its racing will probably never truly rival Hong Kong again, it can punch above its weight if given a chance.
But that is all big picture stuff. In the short-term, as long as there are features open to internationals, Singapore needs to be comfortable giving wealthy Hong Kong owners some pocket money.
How long will there be an appetite for that?