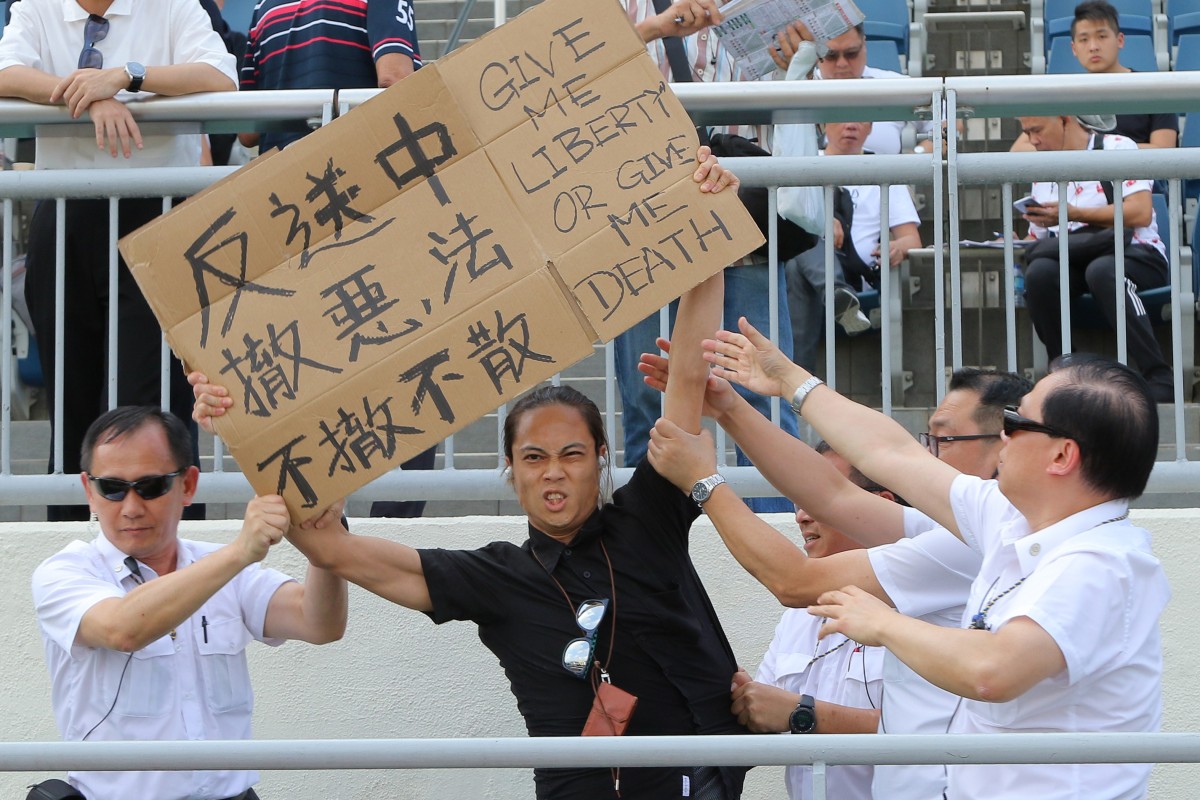 The Hong Kong Jockey Club has apologised for its handling of a peaceful protester during the race meeting at Sha Tin on Sunday.
The man, a part-time employee of the Jockey Club, held up a sign reading "give me liberty or give me death" during the presentation after the ninth race, protesting against the Hong Kong government's much-despised extradition bill. It happened at the same time an estimated two million Hongkongers were marching from Victoria Park to Admiralty.
He was asked to remove the placard but refused, before being taken to the ground by security. He was not injured, had the sign confiscated and was able to resume his duties after discussions with officials.
The Jockey Club has since accepted it went overboard in its response to the protester.
"The club's director of security and integrity, Martin Purbrick, will extend a sincere and personal apology to the part-time photographer who staged a silent protest during the race meeting at Sha Tin Racecourse [on Sunday]," the Jockey Club said in a statement.
'Give me liberty or give me death': protester makes presence felt at Sha Tin
"Given that some racing fans responded very negatively to the protester, the club's security staff reacted in a manner that was not quite appropriate for a non-violent protest which did not impact the operation of the race meeting or personal safety.
"Mr Purbrick will meet with the part-time photographer in person to extend his apologies. In addition, the club's security staff has been briefed on the sensitivity required in handling protests."
Purbrick added: "Values are important to me and to all of us at the Jockey Club and one of our core values is serving the community, which to me means that we respect every member of this community."