While a million-plus people marched from Victoria Park to Admiralty on Sunday, the protest against the Hong Kong government's proposed extradition bill was felt at Sha Tin.
One lone protester – dressed in black – held up a sign reading "give me liberty or give me death" during the presentation of the Sports Club Diamond Jubilee Challenge Cup.
The man – a part-time employee of the Jockey Club – was asked to remove the placard but refused, before being taken to the ground by security. He was not injured, had the sign confiscated and was able to resume his duties after discussions with officials.
"This was something unexpected," Jockey Club head of public affairs (racing and wagering services) Philip Ho Wing-hong said. "He put up a placard and some racing fans behind were very disappointed with that and wanted him to put it down.
Fame And Fortune for a night while Michael Chang secures prized victory at Sha Tin
"The security guards were doing their job – when something disturbs the order, they step in.
"It was nothing to do with anyone's opinion or anything like that, it was at the request of the racing fans behind."
It is not the only occasion the protests have impacted on Jockey Club operations.
On Saturday night it announced it would temporarily close two off-course betting branches – at 298 Hennessy Road in Wan Chai and the Star Ferry Concourse – to ensure the safety of staff and customers during the protest.
It did a similar thing on Wednesday, closing the one on the Star Ferry Concourse as well as two on Connaught Road – one in Central and another in Sheung Wan.
Gold Mount kicks off Melbourne Cup tilt with a victory
The Melbourne Cup aspirations of former Hong Kong galloper Gold Mount are on track after an impressive victory in the Listed Run to the Ebor Grand Cup Stakes (2,800m) at York on Saturday.
The six-year-old was moved from Richard Gibson's stable after his fourth in the Dubai Gold Cup because of a lack of staying options in Hong Kong, joining Ian Williams' yard in the UK.
Gold Mount started his career in Britain when known as Primitivo before being sold to Hong Kong and he returned home in style with a smart victory.
"He came from my very good friend Richard Gibson and after he ran so well in Hong Kong, they decided they'd like to aim at the Melbourne Cup," Williams said.
"This was the start of his journey there and he couldn't have done any more. He's beat a fairly decent field very well and I'm delighted with his performance.
"He's enjoyed that ground so we'll have to be careful where we send him from here on in, but he's tough – not big, but hardy.
Richard Gibson trains the first-ever Conghua winner, fulfilling a dream eight years in the making
"He's performed well at Group One level over [2,000m] in Hong Kong, so as a stayer we don't know what he can do."
Williams said he will consider his options before deciding on Gold Mount's next assignment, but it will all be about securing a start in the Melbourne Cup.
Hong Kong apprentice Lau earns first metro winner
Hong Kong's apprentices keep kicking goals in South Australia with Kenny Lau Wang the latest to secure his maiden metropolitan victory after winning with Bayou at Morphettville on Saturday.
Lau follows in the footsteps of Gary Lo King-yeung, who recently notched his first city success as well.
Thank you for all congratulations. I'm so happy to have my first Metro winners .especially for my boss Richard Jolly and Chantelle Jolly. Richard Jolly RacingI'm a lucky man have a successful team to support me. Thanks for the opportunity HKJC SAJC pic.twitter.com/veh9HgObtO

— Kenny Lau (@WangLau1225) June 15, 2019
"I'm so happy to have my first metro winner – especially for my boss Richard Jolly and Chantelle Jolly," Lau said. "I'm a lucky man to have a successful team to support me."
The past three apprentices to join the Jockey Club roster – Matthew Poon Ming-fai, Victor Wong Chun and Alfred Chan Ka-hei – have all spent time learning the ropes in South Australia before making their way back to Sha Tin.
New Zealand lifts quarantine restrictions
Horses who have spent time at the Jockey Club's training centre in Conghua are now allowed to be transported to New Zealand on the same basis as other horses in the Hong Kong population.
The new measures were put in place on Wednesday, meaning horses who have been to the mainland do not need to spend 180 days back in Hong Kong before being exported to New Zealand.
The move came following an assessment by the New Zealand Ministry for Primary Industries of the equine disease-free zone and the Jockey Club's biosecurity systems. It means the Conghua Racecourse now has the same health status as Hong Kong.
Major breakthrough in Australia's quarantine stand-off with Hong Kong
This change has a big impact on rehoming retired racehorses, ensuring they can be moved without as much hassle in a more timely manner.
This means Australia is the only country to still impose lengthy quarantine restrictions on horses coming from Hong Kong.
Punters make play for 'popular' Lai
There is a surprise contestant for the title of "Most Popular Jockey" in Hong Kong with the now-retired Eddy Lai Wai-ming in second position at the halfway mark of voting.
While the leaders in the Jockey Club's popularity awards are as expected – Beauty Generation has 75.8 per cent of the vote for the horse category, Zac Purton (44.8 per cent) is the leading jockey and Australian mare Winx (62.5 per cent) holds sway as the most admired overseas horse – Lai's appearance is a shock given he was not among the original six nominations.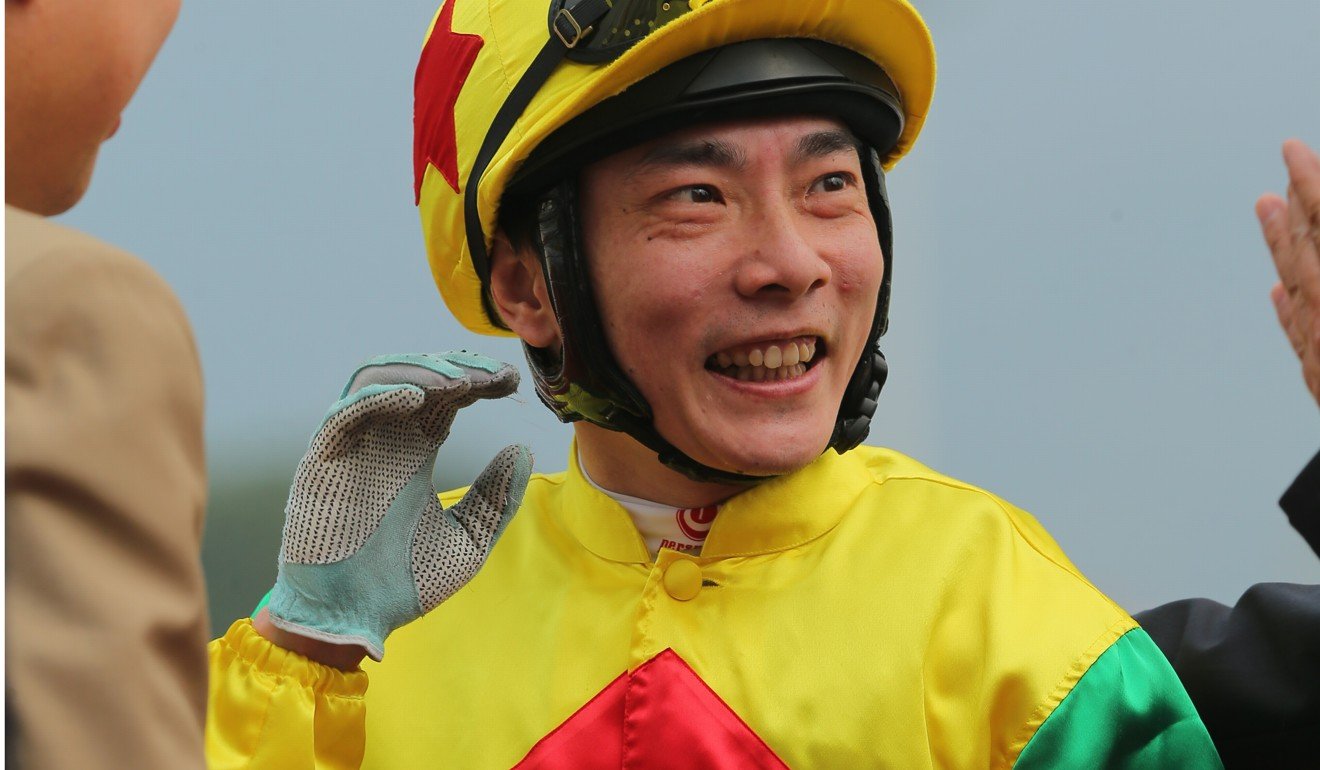 He has received 17.9 per cent of the votes despite the fact voters have to click on "others" and manually write in Lai's name for it to count.
It is another reminder that public sentiment is on Lai's side after he was handed a 10-meeting suspension for failing to take all reasonable and permissible measures to secure the best possible placing aboard Winning Controller at Sha Tin on March 17.
Eddy Lai saga brings racial tension to the surface
The jockey handed in his licence after completing his suspension.