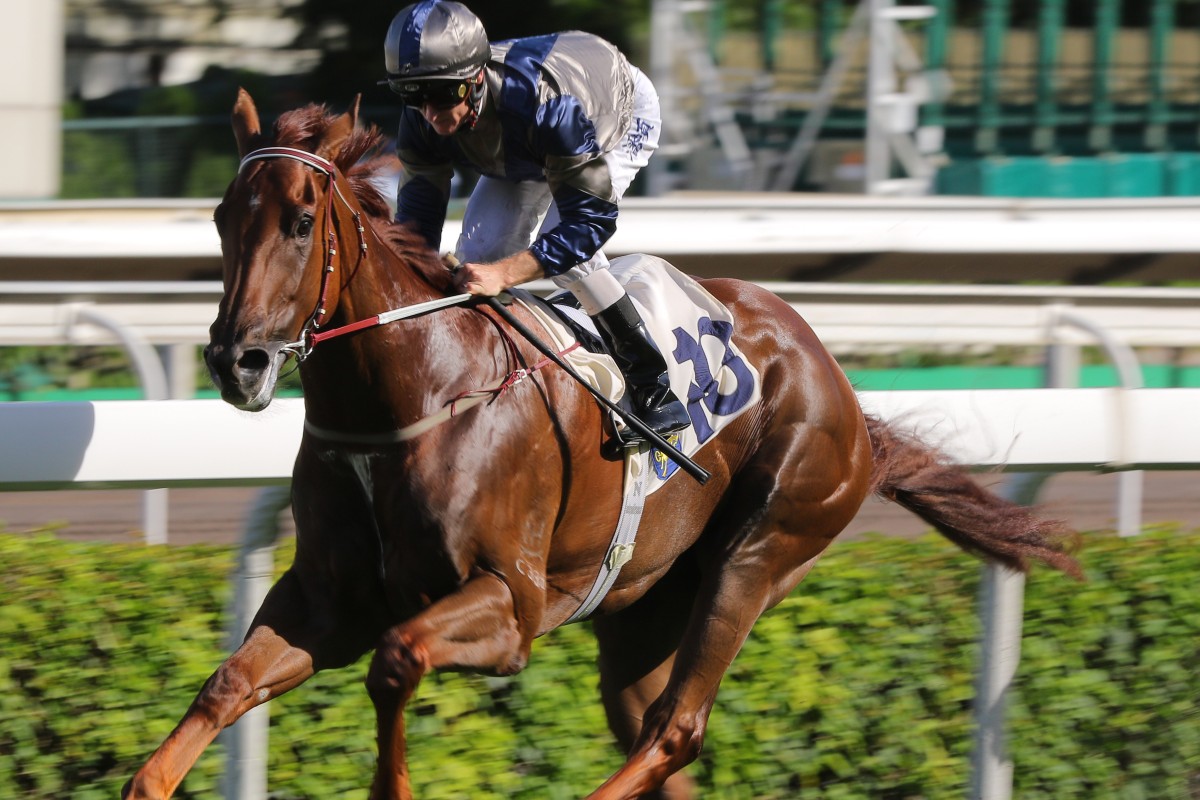 The grin on John Moore's face after Aethero's scintillating win was enough to tell the story.
The Australian trainer officially has his hands on the fastest-rising stock in Hong Kong racing and it could well be enough to extend his training career beyond next season.
His star two-year-old won the Class Three Riding High Together 1,200m Handicap in the easiest of fashion at Sha Tin on Monday and put his stake firmly in the ground as a Group One sprint contender next season.
Aethero ($1.60) became just the sixth horse to come out of Griffin grade and win in open company in the same season in the last 19 years.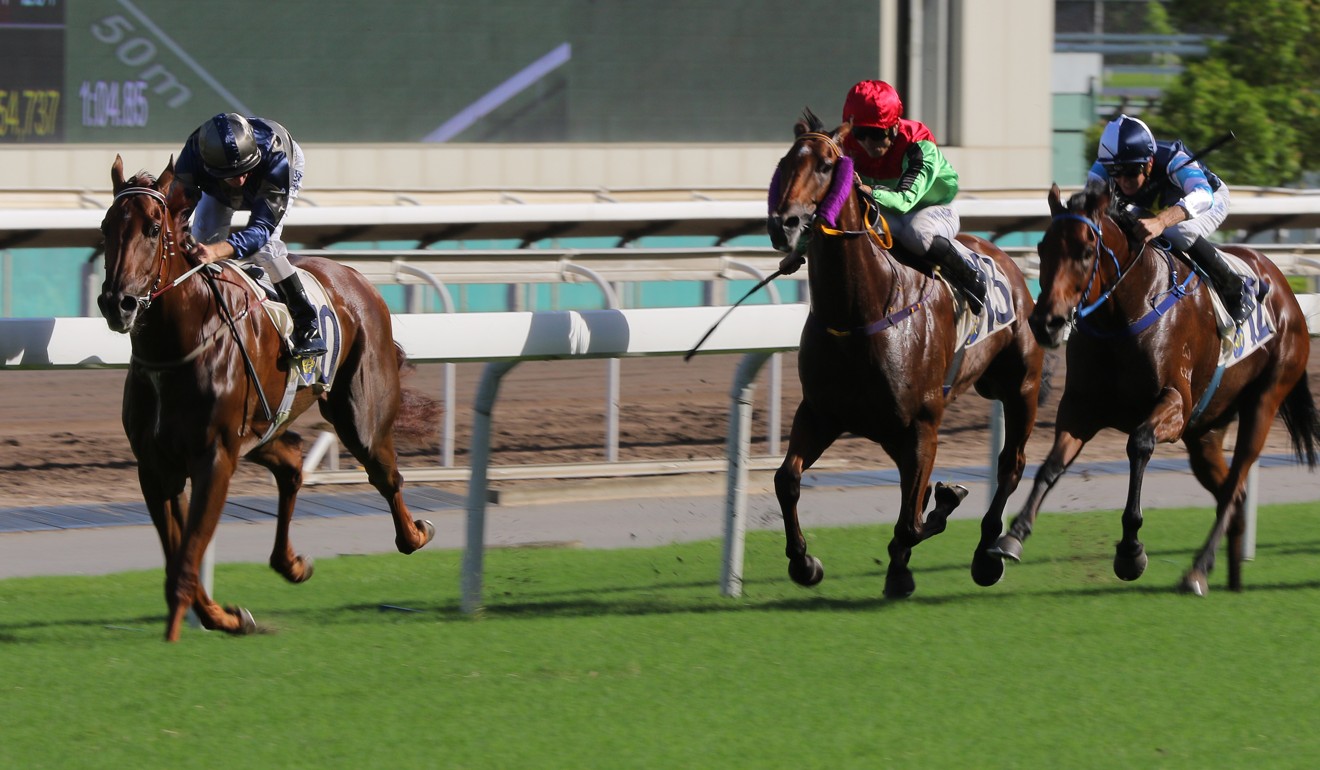 "He looks decent doesn't he?" Moore laughed after the win. "I keep saying it, I keep big-noting him but he did the job today in the fashion I thought he would."
Forced to do it the hard way from barrier 14, jockey Zac Purton burned his competitors off with ease, leading on the rail by the 1,000m mark despite being slow to jump.
Green Energy bursts the bubbles of Big Party and Thanks Forever
From there, he was never headed with the one-and-three-quarter-length victory flattering the rest of the field after Purton eased down the two-year-old.
"He has the makings of one of Hong Kong's top sprinters the way he went there, he had to do it from 14 and I know he didn't beat very much but he is only a two-year-old against open company," Moore said.
"He is finished for the season, he will be put away for next season and three runs to get him into the 100 [rating] range to get him into the [Group One Hong Kong] Sprint, that would be his ultimate target.
"I am getting ahead of myself a bit but I believe he is definitely the sort of horse that could be the likely type to make that step."
The win will put Aethero ahead of two-time Group One winner Amber Sky on ratings at the same time in their careers.
David Ferraris catches another Pokemon as Blastoise debuts – 'his kids name all of the horses'
With the Jockey Club forcing Moore into compulsory retirement at the end of next season, the performances of Aethero, along with Hong Kong's best horse Beauty Generation, are set to put pressure on officials to consider extending the master trainer's tenure.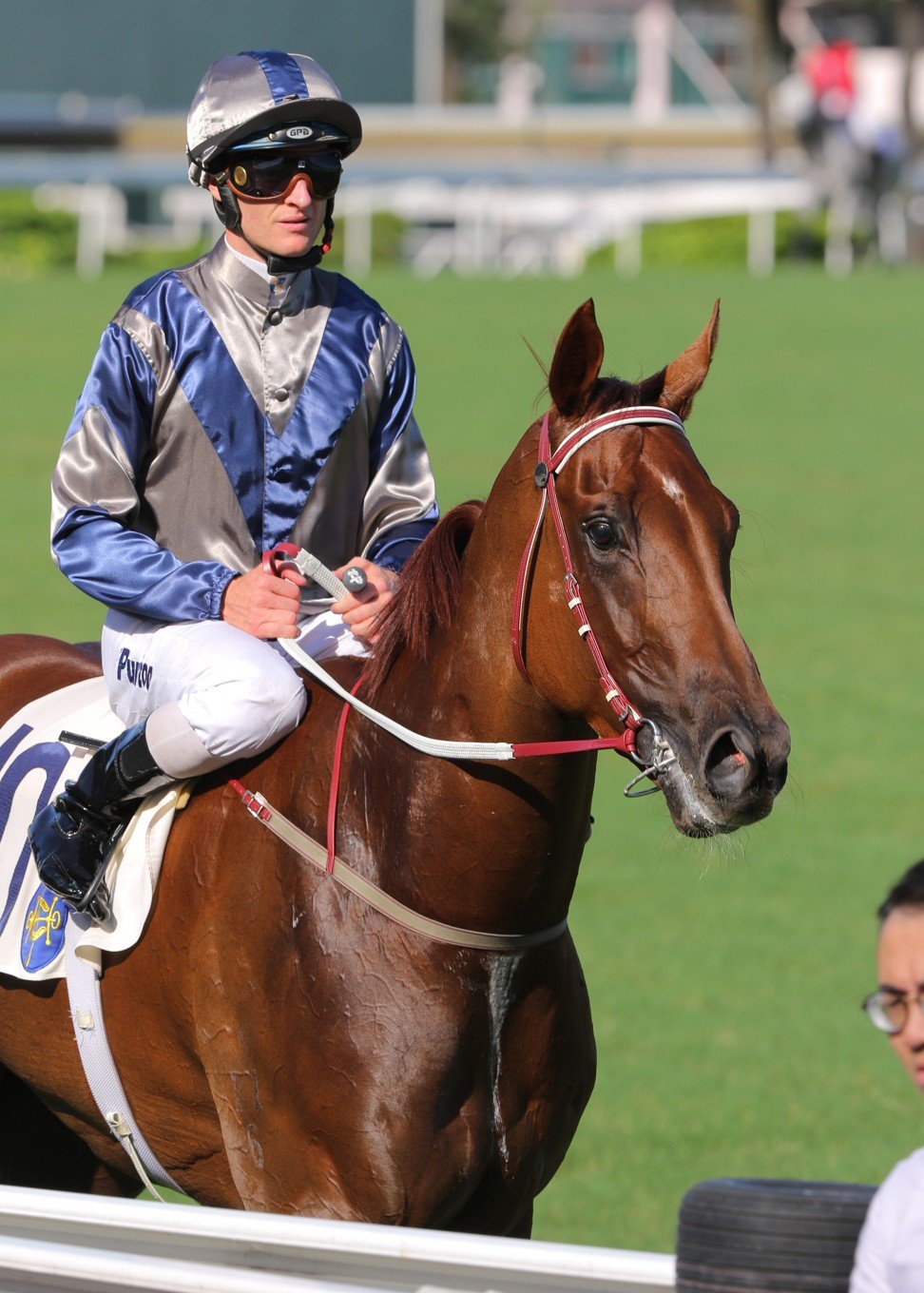 Moore is keen to train on past 70 years of age, and will push his case with the performance of his star gallopers.
"He is a super acquisition for the Moore stable for next season," he laughed.
Following the ride, Purton said Aethero was as good a two-year-old he had ridden in his career.
"He was going to have to do it a bit tougher today from the wide draw," he said. "He is still quite raw, his first stride or two was a little bit sloppy but once he balanced up and I gave him a squeeze, he was blistering really, he got there very quickly.
"Then we came into the straight, I squeezed him, his action is still a little bit all over the joint, it goes everywhere, so overall you would like to think he is going to mature and hopefully put a little bit more weight on.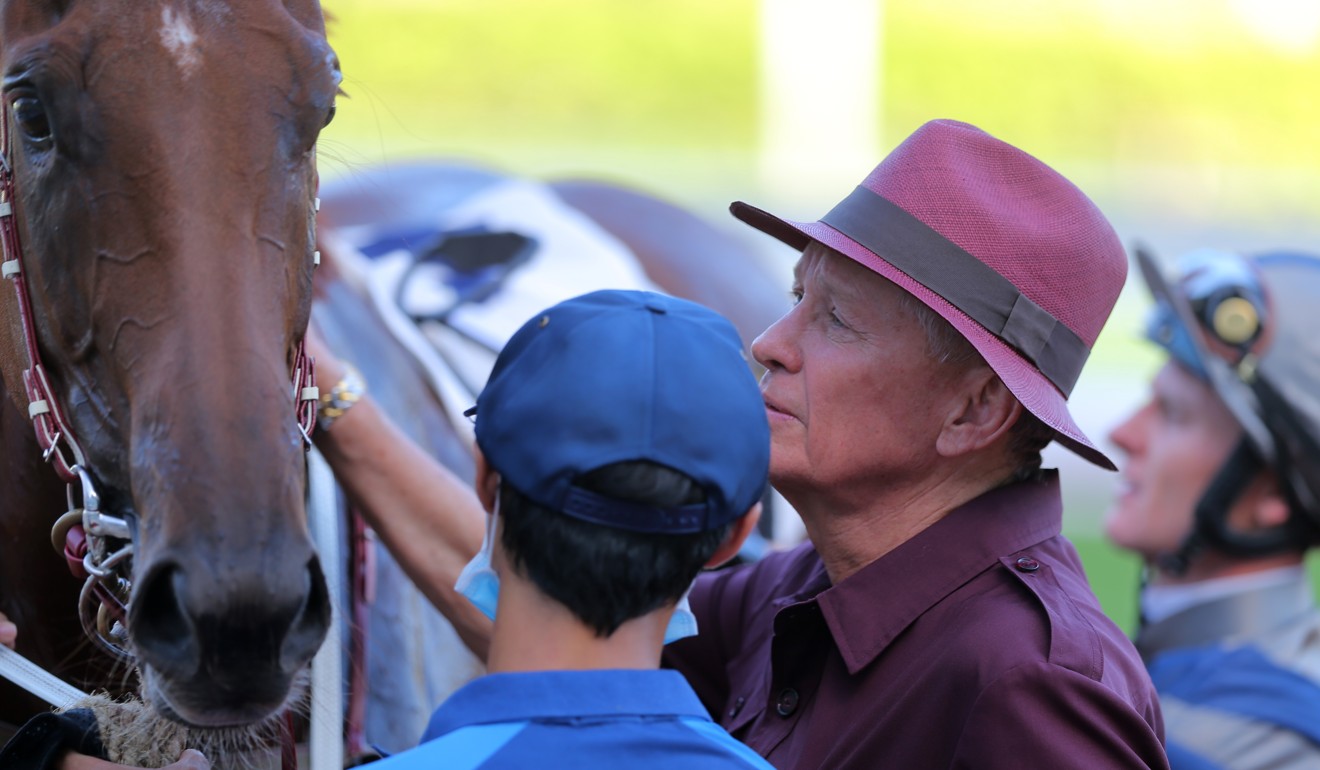 "Because he is still so raw, it leads us to believe that he could continue to improve."
The win was one of three on the day for Moore and Purton, who also combined with Buddies and Classic Beauty.
Moore's treble draws him to within three winners of championship leader John Size with four meetings remaining but he will need to go past his countryman due to having less second placings and prize money.
Purton also booted home a fourth winner on the day for Caspar Fownes with Hong Kong debutant Winning Delight.