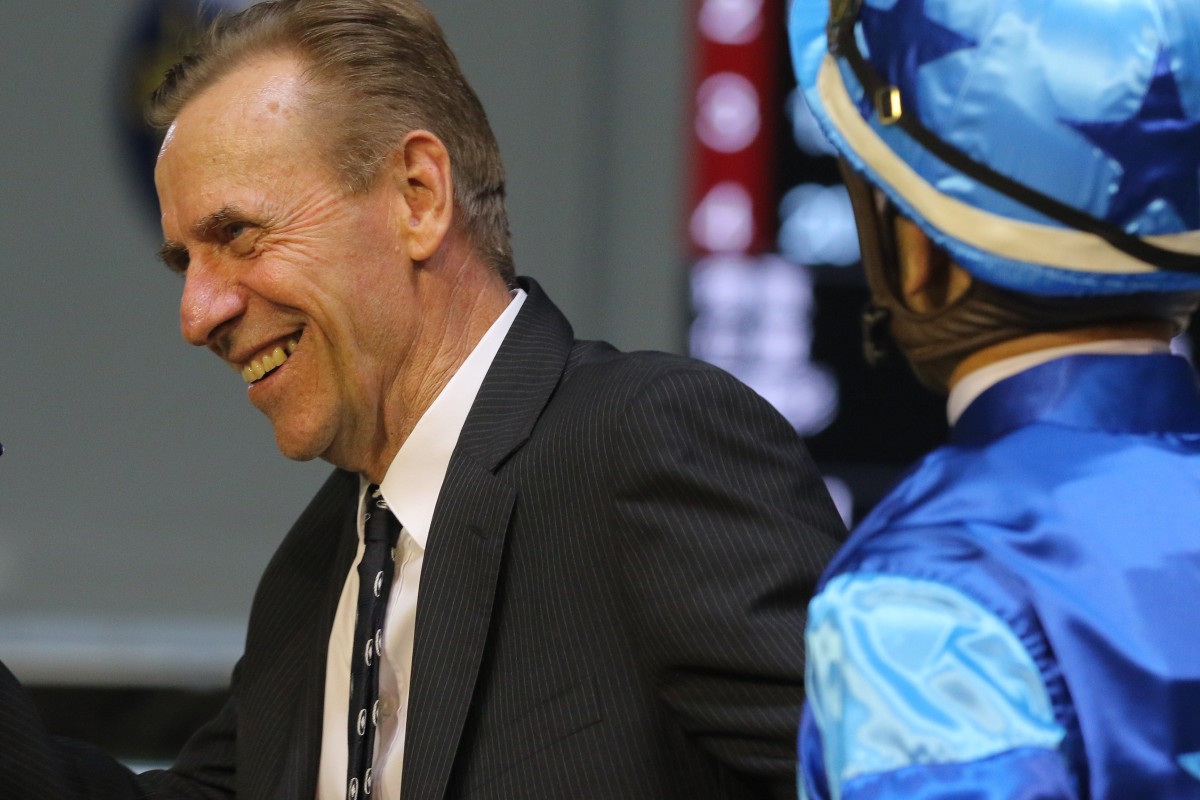 It is advantage John Size in the epic battle for the trainers' title after snaring two late winners at Happy Valley to take a two-win advantage over John Moore heading into Sunday's final meeting of the season.
It is a contest that has captured the imagination of the racing public and the two heavyweights traded blows at the city track, making the last three races on the card theirs.
Moore landed the first (metaphorical) punch when Magic Legend took out the seventh race to level things up at 74 wins apiece but Size responded immediately through True Grit, who extended his winning streak to five and beat Moore's odds-on shot Tashidelek in the very next race to grab back the lead.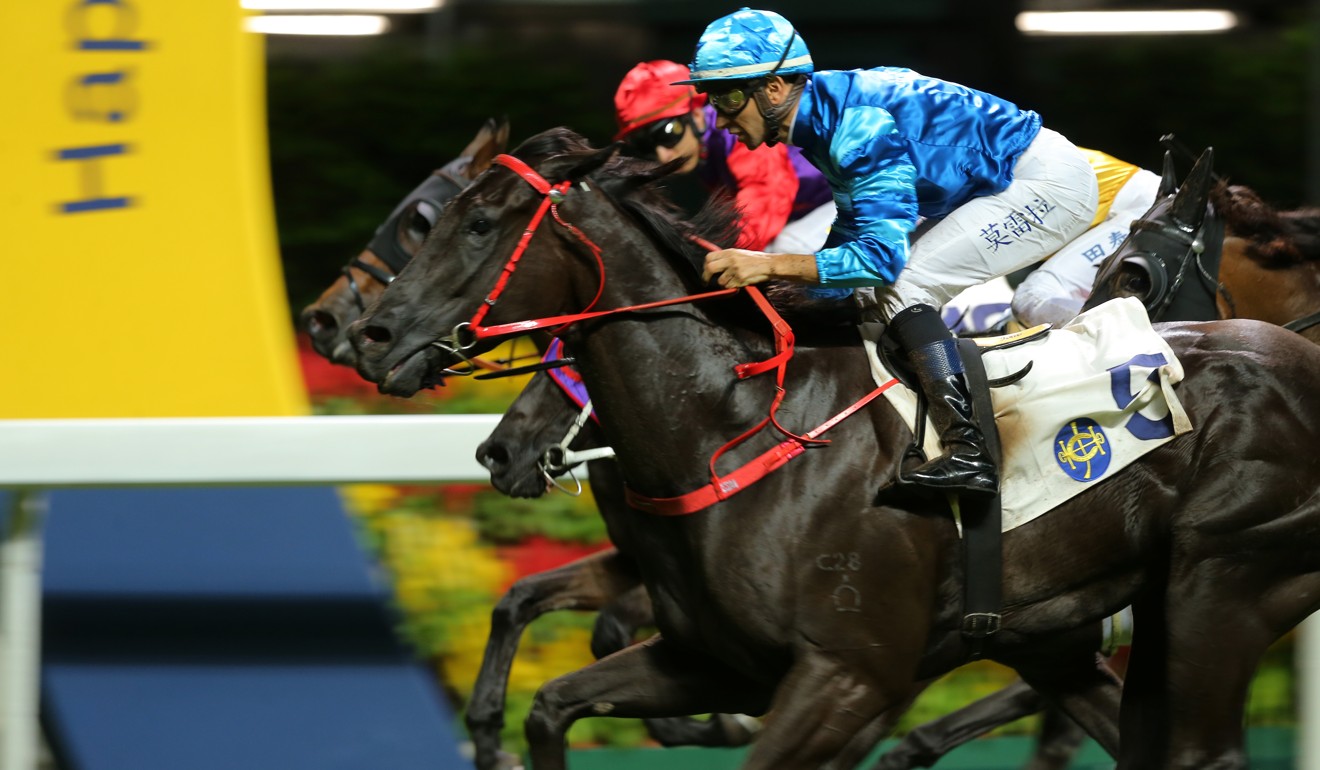 Moore also saddled up the favourite in the last race, Sunny Boy, but he was no match for Tornado Twist, the appropriately named sprinter flying home late to salute amid an orchestra of gasps from the punters on course.
Size now has one hand on the trophy heading into the Sha Tin meeting because he has the edge on Moore in a countback with more seconds and prize money.
It means Moore needs three more winners than Size on Sunday if he is going to snatch the championship.
"There is still another meeting to go so it will go all the way to the last meeting now," Size said. "Of course, Joao [Moreira] is always the key man, he did ride those two winners extremely well."
While the fans are relishing the title fight, Size was philosophical about the situation he finds himself in.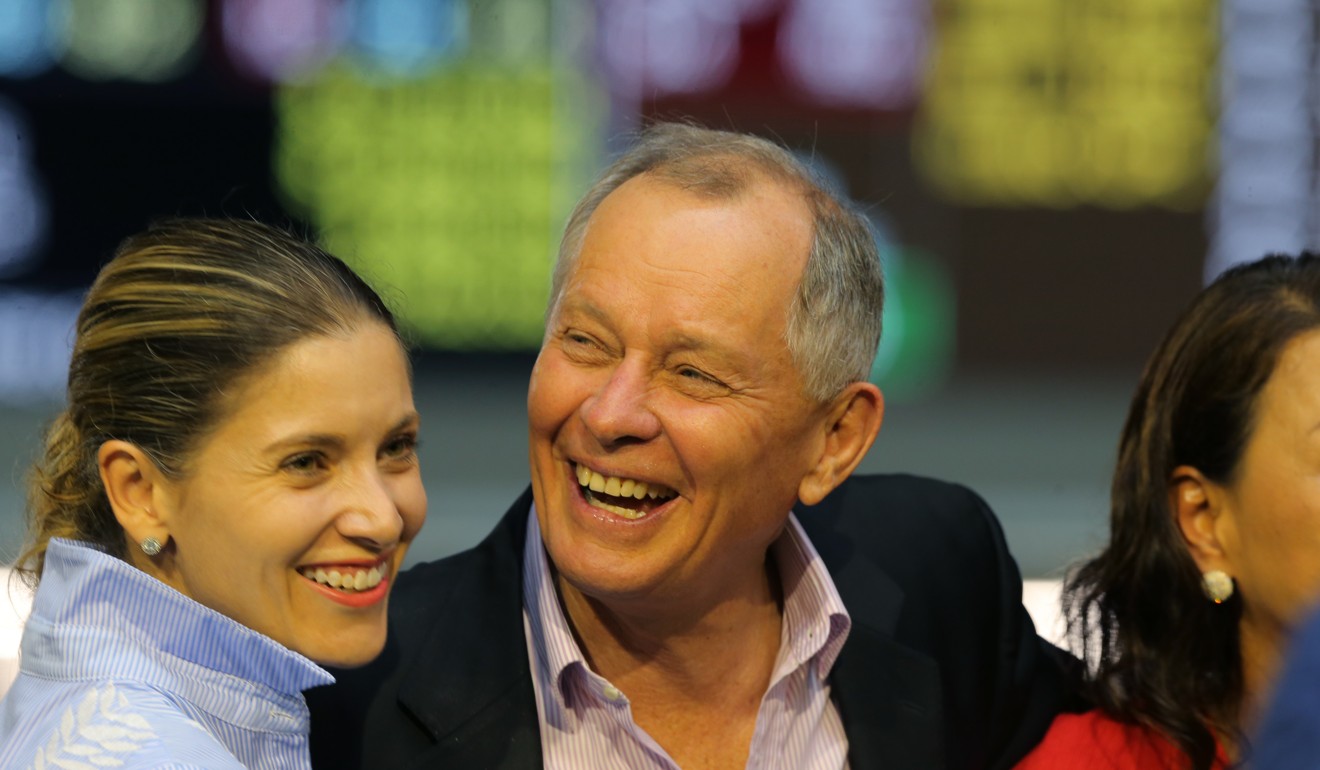 "Every sport is the same, there's a winner and a loser. A sportsman's life is like that from start to finish," he said.
"I see a lot of individual players from many different sports under pressure because they have to do everything themselves, whereas a horse trainer actually has a team of people helping him so it's not so bad.
"Every day you pick up the paper there are winners and losers – that's what a sportsman's life is, so you just have to endure it."
For Moore, he was delighted to square things up with Size after Magic Legend's performance but he just had to watch on as his rival upset him in the last two races.
"[John] is one hell of a trainer," Moore said. "I know it's going down to the wire. Let's wait and see."
Magic Legend chose a good time to snap his 815-day drought, finally dropping down to his right rating after winning his first four starts in Hong Kong.
"It's been all downhill since then. He's very quirky, he lives with a bit in his mouth and he has to be sedated to put shoes on," Moore said.
"He's dropped a long way from 100, but that's the good thing about Hong Kong, if they're sound, they can drop to a mark where they can pick a race up again."
In contrast, Size's True Grit comes from the opposite end of the spectrum after stringing together five-straight victories – something rarely seen in Hong Kong.
"He doesn't look like a horse who would win five in a row, he doesn't present like that, he doesn't even travel in a race like that, but he's obviously got an aptitude for racing," Size said.
"He seems to understand where the winning post is and seems to arrive when it does. You pray for a horse like that.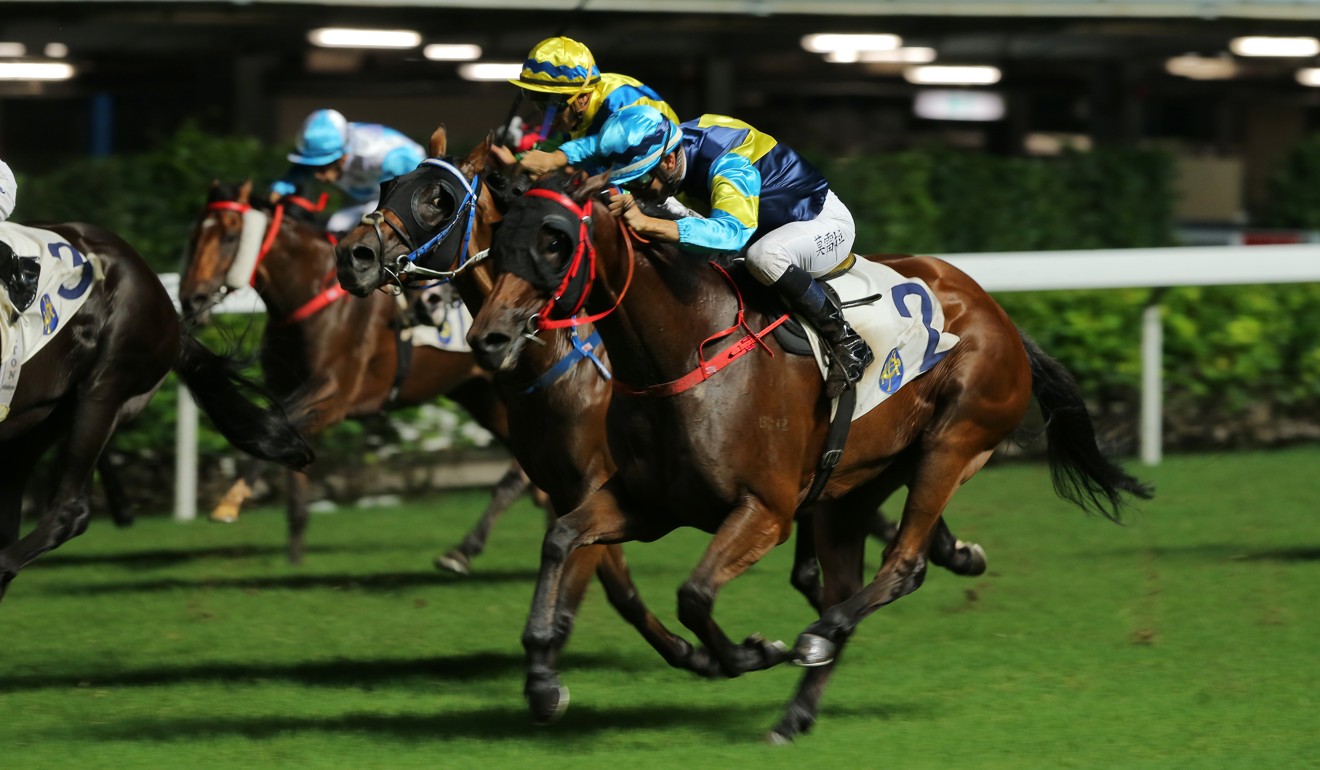 "He's been lucky in some respects, he's drawn good gates before, he's had races run to suit him. Even tonight at 1,800m the race looked to have a good, strong tempo and he was able to come from back in the field. He's a very good example of quite an unassuming horse who never actually looked impressive but just kept winning."
Zac Purton needs some luck in his chase for the all-time Hong Kong record of 170 wins in a season after "only" recording a double at the Valley.
Victories aboard Aquila and a cracking ride on High Rev took him to 166 for the term, meaning he needs four to tie Moreira's mark from 2016-17 and five to break it with 11 races to go.