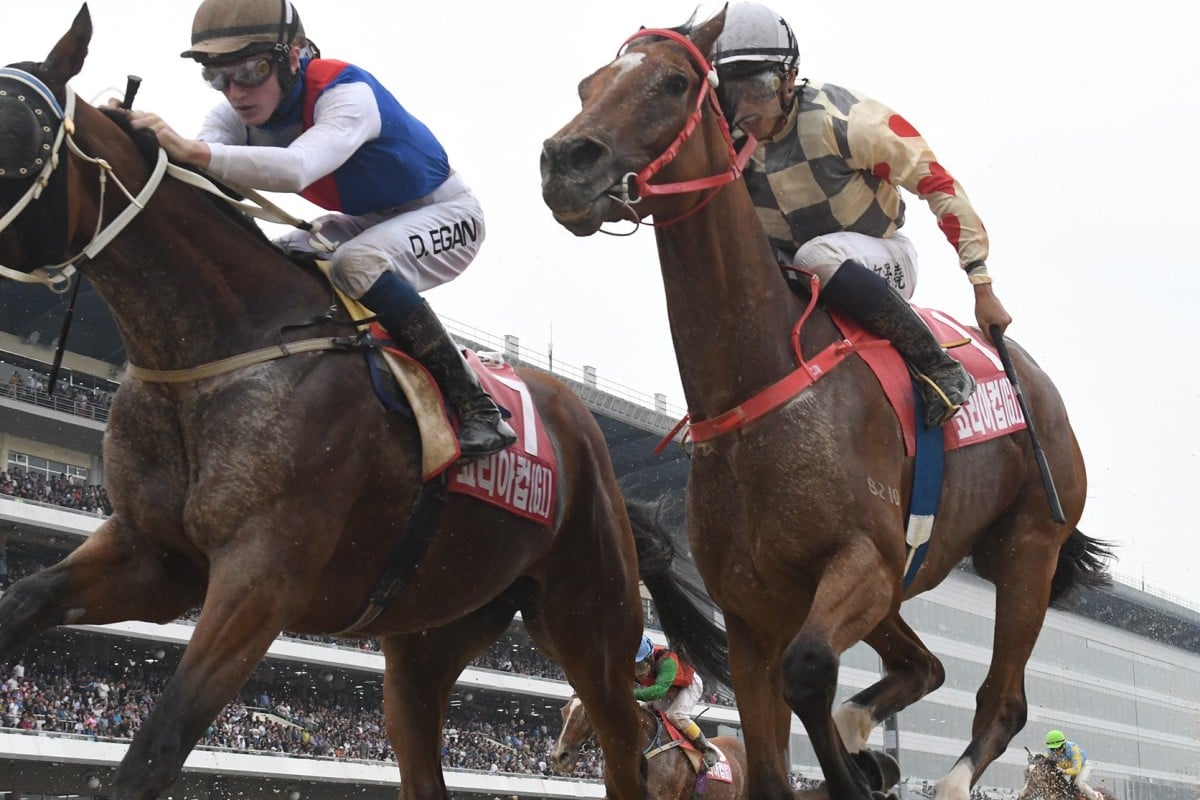 The money was on but the plunge didn't land.
Hong Kong-trained horses have failed to finish in the placings in South Korea with both Ugly Warrior and Glorious Artist coming up short in the Korea Sprint (1,200m) and Korea Cup (1,800m) at Seoul on Sunday.
With more than 90 Hong Kong owners on track between the two horses combined, they were savagely backed into odds-on quotes before drifting to 3.5 and 3.6 respectively at jump time while overseas markets had the pair rated double-figure chances.
Such was the flurry of betting, local authorities were forced to call in reinforcements to handle the volume of tickets with punters limited to a maximum bet of 100,000 Korean won (HK$650) per ticket.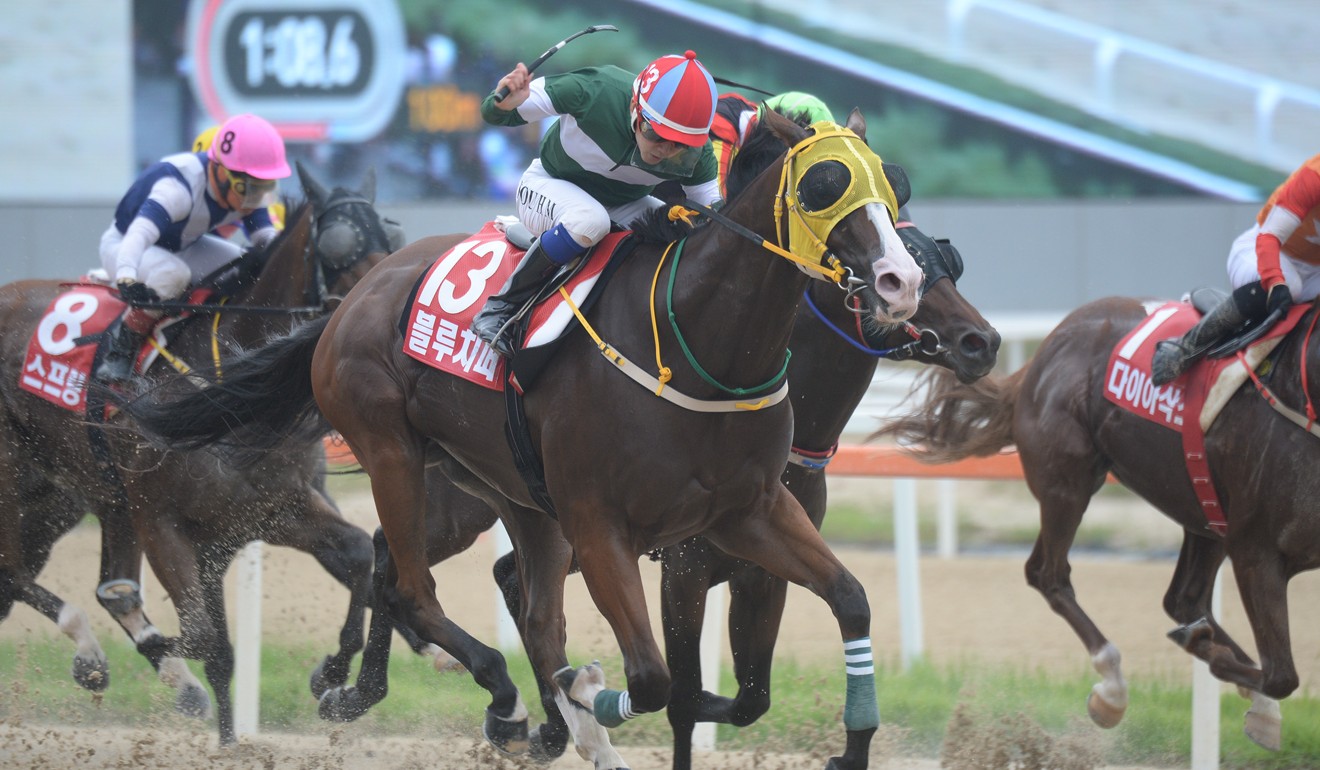 Frankie Lor Fu-chuen's Glorious Artist performed the best of the duo, holding on to finish a respectable fourth in the Korea Cup, which carries local Group One standing.
Jumping from barrier one, jockey Vincent Ho Chak-yiu was able to push off the fence but was left stranded when the pace steadied on the back straight, allowing eventual winner Moonhak Chief to round the field and win the race.
"The pace came out of the race, so the one down the outside took off. We still travelled OK but when they were hunting at the 600m – 700m I thought if I followed he wouldn't finish, so all things considered, he did well," Ho said.
"He handled the track OK, it is still so deep so there wasn't the turn of foot like there is in Hong Kong for him. This run came off the back of a summer off, too."
Glorious Artist beat home the likes of Dubai Group One placegetter Dolkong and a host of well-respected American dirt runners.
"I'm happy, it's better than nothing. I think it's OK for my first time overseas," Lor said.
"Vincent said the kickback was no problem for him and he's not a horse that picks up quickly when you ask him, he just keeps trying – he's a little bit one-paced.
"It's his first time on a left turn and he was coming here after a month off – if he'd had a run before coming here that would have been better."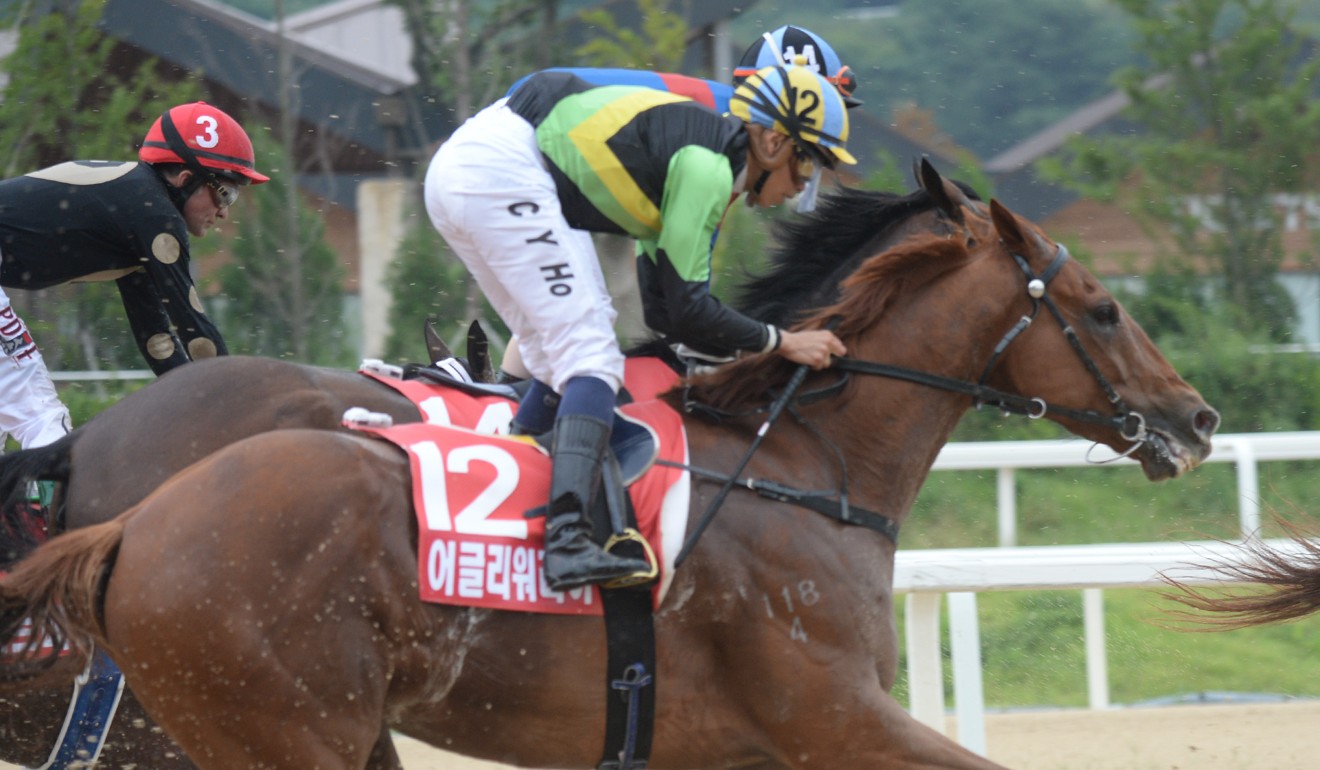 Lor indicated he could prepare a team of runners to take to the Dubai World Cup meeting in March.
After experiencing the heartbreak of an agonisingly close second placing in the same race last year, it was not to be for trainer Me Tsui Yu-sak and Ugly Warrior.
Tsui offered a blunt explanation for the disappointing performance post-race.
"He didn't handle it," he said.
Ho explained the race was over for the five-year-old not long after it began, with the bottomless Seoul track claiming yet another victim.
"It was too loose and too deep," Ho said.
"The track is wet which actually helped a little, it's a bit firmer than it would be usually. He didn't mind the kickback, he just didn't pick up.
"They were very quick and I had to push him out all the way. It was his first time left-handed and when they took the corner he lost a little bit of balance and I had to track him back."
With Japanese horses not invited to compete because of a diplomatic row, the locals delivered to take out the first seven placings in a race where rising star Blue Chipper bettered his record to seven wins from eight starts.