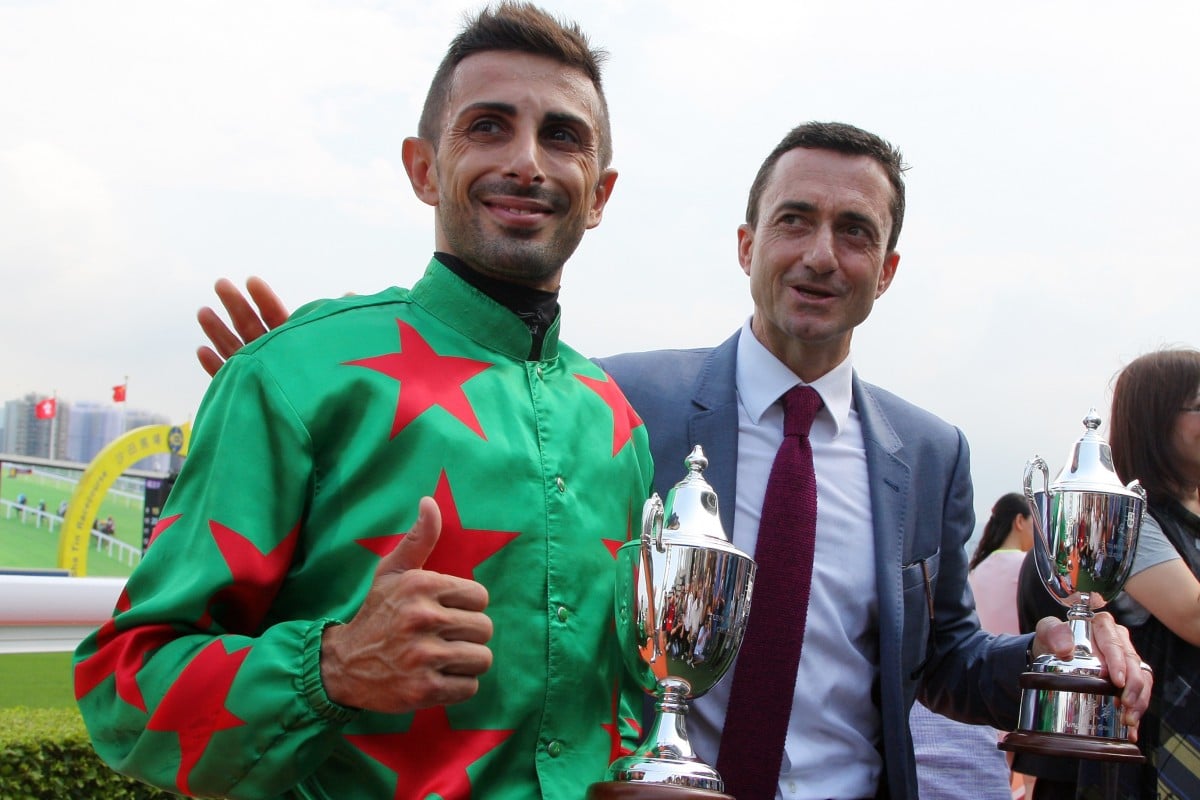 They've long been friends off the track and now Alberto Sanna and Douglas Whyte have shown they combine equally well on it after teaming up for their first winner at Sha Tin on Sunday.
First-year trainer Whyte has made it clear Sanna will be one of his go-to riders and his decision paid early dividends when Big Fortune took out the Class Four Tung Wah Group Of Hospitals Challenge Cup (1,200m).
Whyte was visibly excited to provide Sanna with his first winner of the season and hopes their success will see the Italian get greater support from other trainers.
"He needs a break and I hope he gets some more chances outside because the harder you work, the luckier you get – and he works hard," he said.
Hong Kong horses falter in Korea after savage betting plunge sets officials scrambling
"I've ridden with him and against him and when he gets a chance he rides a good race. He's got lovely hands and he's well-balanced. I know what it's like to not be given a chance."
After forging such a strong friendship while there were both jockeys, Whyte said he is now enjoying working alongside Sanna.
"We got on well before I retired and we've spent a bit of time together in Italy and at each other's homes," Whyte said.
"I'm glad I can give him some sort of repayment with a winner for the time and effort he puts in riding work and getting there early. Alberto gives you great feedback and he's a nice guy.
"He rode the horse 10 out of 10, I'm just happy for him because he puts in a bit of effort in the mornings and he deserved a winner."
It was only Sanna's fourth ride for Whyte and, after Sanna produced just six winners during an injury-hit 2018-19 campaign, it was a welcome victory in more ways than one.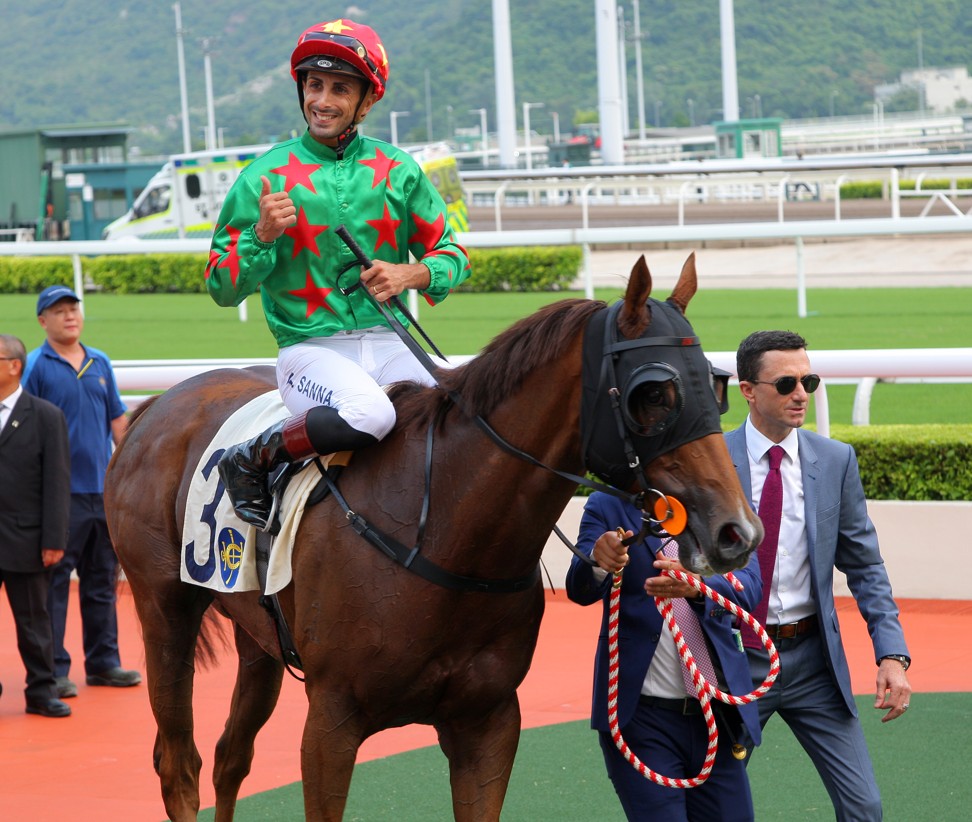 "It is always important to win a race but it was more important to win for Douglas because he's a new trainer and he's supporting me," Sanna said.
"He's kind of my mentor here in Hong Kong because he showed me how to train and what I had to do to be a good jockey here.
Alberto Sanna determined to make the most of his opportunities after nasty run of injuries
"I'm very happy, it was nice to win a cup race. Last year I didn't win any cup races because it was a disaster."
Sanna only has a licence until the end of the year but, despite winners being few and far between of late, he says he is not worried about his longevity in Hong Kong.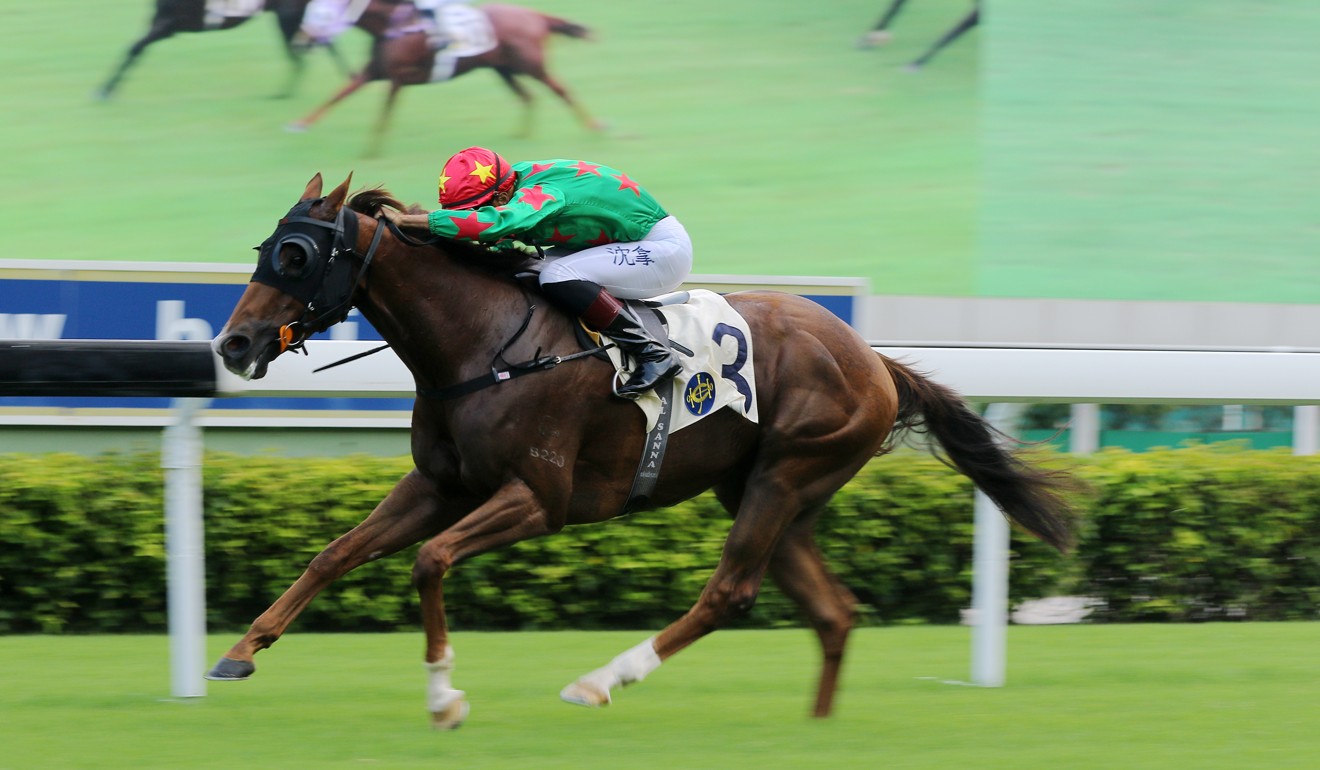 "I love the pressure, the pressure makes you better," he said. "I'm not here as a visiting jockey, I want to stay longer. I'm sure I can make it here.
"I'm very dedicated, I work hard, I love to win races, I love to ride well and I love to improve race meeting by race meeting – that is the key to staying in Hong Kong."
Big Fortune was Whyte's only runner at Sunday's meeting but that didn't prevent him notching the second win of his training career, with the South African pleased to see his hard work pay off.
"It's going to sit well on the mantelpiece, my first cup ever," he said. "It's not about the class of the race, it's about a particular horse that's let down for me today. I've done quite a lot of work on him and he's a transformed horse."