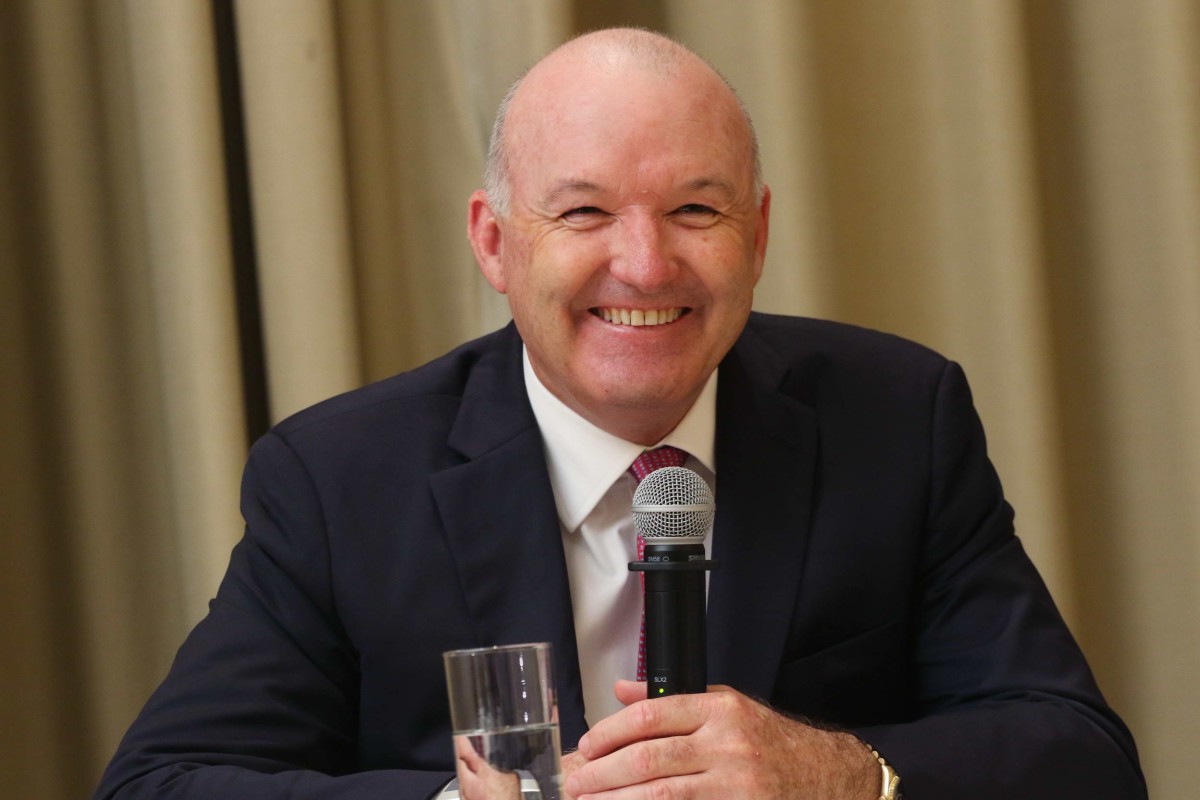 Champion Australian trainer David Hayes says returning to Hong Kong to finish his career is a dream come true.
A beaming Hayes was welcomed back to the fold on Tuesday morning, when months of rumours were confirmed after the Jockey Club licensing committee officially appointed him to replace John Moore on the training roster next season.
The 56-year-old, who left Hong Kong in 2005 after 458 winners in a decade-long stint, will leave his Australian training operation Lindsay Park Racing in the hands of son Ben and nephew Tom Dabernig in July to return to Sha Tin.
"I only ever left Hong Kong because of the tragic situation of my brother dying and my father passing away in the matter of 18 months," Hayes said.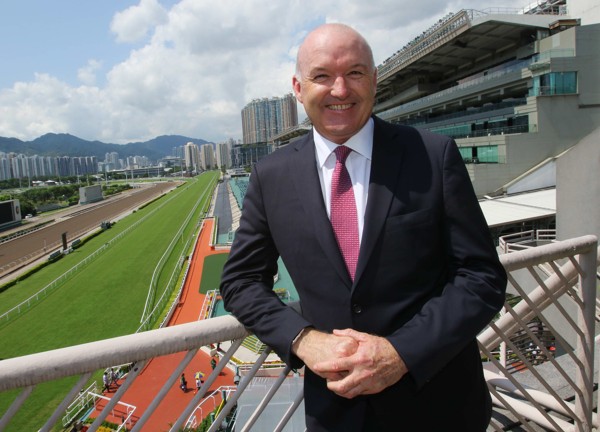 "I had a young family and I was keen to educate them as young Australians … they've all grown up now.
"It made it very easy for [wife] Prue and I to fulfil my dream which was to come back to Hong Kong and finish my career here."
Hayes has never hidden his love of Hong Kong racing, even declaring 14 years ago "I'm sure I'll be back".
That statement is now a reality, with the lifestyle, schedule and money on offer too good to resist.
"I really love racing two days a week instead of 14. In Australia we race nights, days, Sundays, all the time. Obviously the lack of travelling we'll be doing here, living at the Sha Tin racecourse and walking to work. I like the food here – I've always loved the cuisine in Hong Kong, I think it's a very exciting city and the tax rate is pretty nice as well," Hayes said.
"Something else that is so attractive to a trainer is that so many quality staff are supplied by the Jockey Club. In Australia, you have to supply your own staff and pay the bills. A lot of it is covered by the club and I think that is an absolute fantastic thing and unique to Hong Kong."
Hayes never finished outside the top four in the trainers' championship (winning titles in 1997-98 and 1998-99) in his nine full seasons at Sha Tin and he will come up against rivals old (John Size, Tony Cruz) and new (Frankie Lor Fu-chuen, Douglas Whyte) this time around.
"[The goal is] to train as many winners as possible," said Hayes, who can't wait to explore the opportunities the Conghua training facility in mainland China has to offer.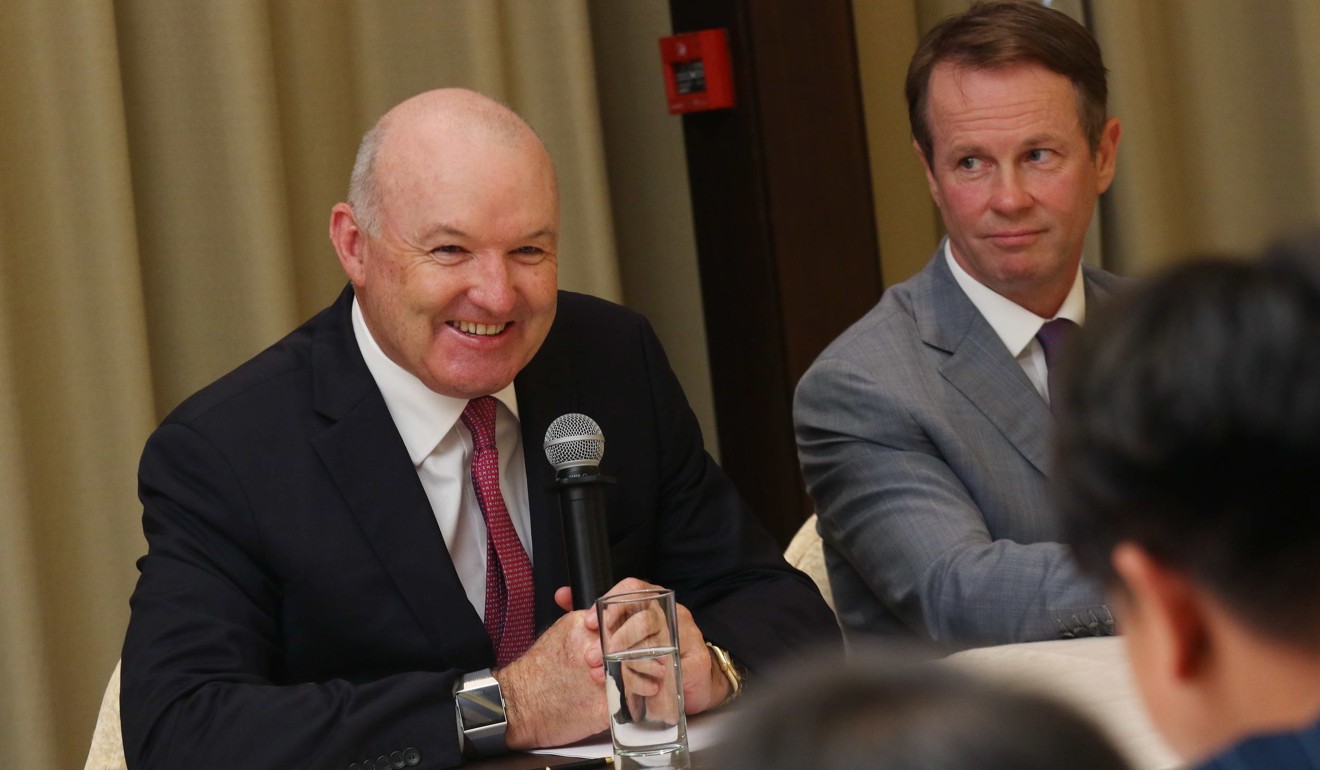 "It won't be easy but I'm hoping I can be a consistent top-five player and maybe if I get lucky, win the odd championship again."
Hayes received a call from the Jockey Club "a couple of months ago" asking if he was interested in returning and admitted it was tough maintaining the secret for that long.
Jockey Club executive director of racing Andrew Harding said they had to get the announcement out early to help both sides plan the transition.
"It was important both to the club and to David that we know well in advance of next season whether he would join us in Hong Kong," he said. "Having made the decision, it made sense to announce it as well."
Despite his departure, Hayes is bullish about the future of Lindsay Park Racing.
ANNOUNCEMENT FROM DAVID HAYES: I am privileged to be granted a trainer's license by the Hong Kong Jockey Club. I will take up a trainer's position in 12 months time in line with the beginning of the 2020 racing season in Hong Kong. pic.twitter.com/M1NVFfzE92

— Lindsay Park Racing (@lindsayparkrace) September 10, 2019
"I'm very confident in Ben and Tom, otherwise I wouldn't have come to Hong Kong," he said.
"They've both been a terrific help for me and I don't think we'll lose too many horses. If you're not training winners, you're going to lose horses. If you're training winners, you'll get more. I'm predicting they'll get bigger.
"It was a decision I didn't take lightly, but I've left my business in very good hands and I'm going to be 100 per cent concentrating on Hong Kong."
With 10 months until he will be licensed in Hong Kong, Hayes confirmed it will be "business as usual", but he is eyeing off some major prizes before he departs.
"My dream before I leave Australia would be to win the Melbourne Cup this year. I've got a nice team of horses heading that way," he said.
"I want to go out on a high in Australia, I will be fighting hard to retain the premiership in Melbourne."