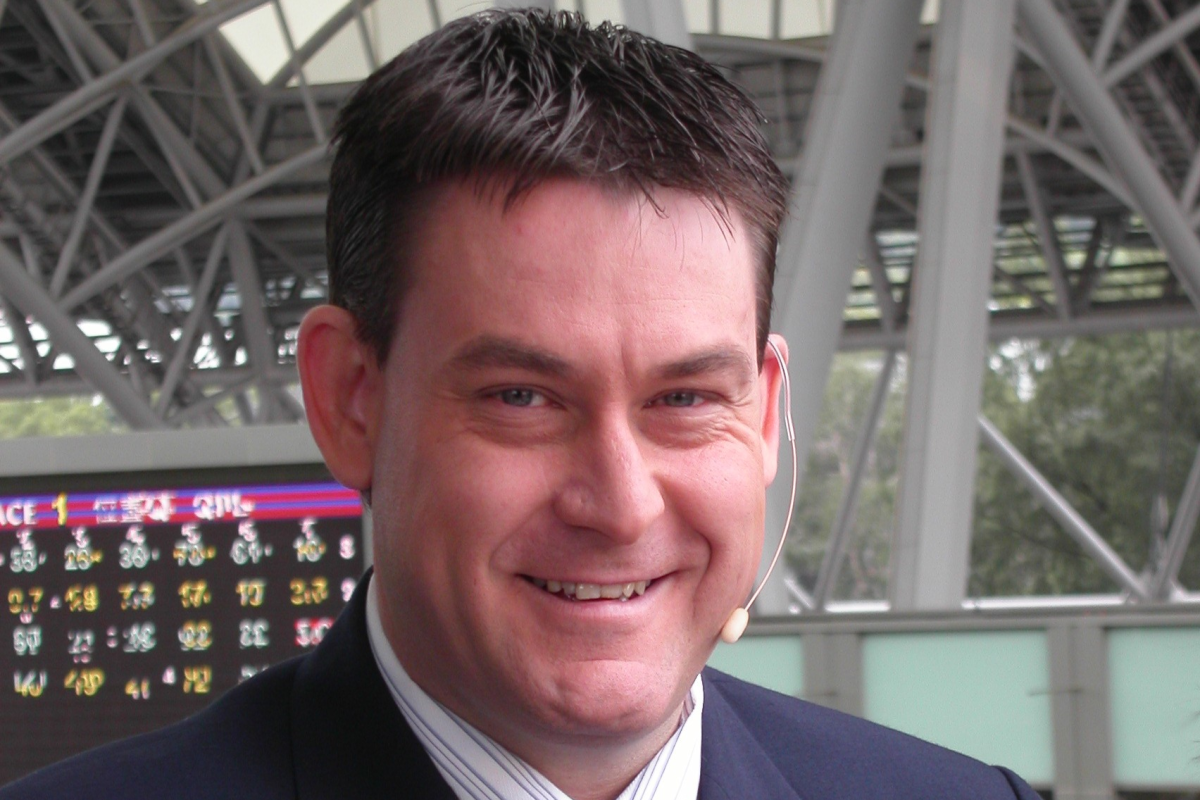 The call of home has proven irresistible for Hong Kong's number one race caller Brett Davis, who is returning to Australia to continue his career.
Davis, who has been the Jockey Club's top man since 2015, is taking up the position as lead caller in his hometown of Adelaide, packing his bags after December's Longines Hong Kong International Races.
It is not a move he has taken lightly – giving up a role coveted around the globe is something he wrestled with – the whole process taking "about three months".
"It was a very difficult decision but ultimately it was about my family's future," Davis said.
"The number one thing in my mind was do I want to leave? Am I ready to leave? What's the best for my family? What's the best for my future?
"I obviously had to consider the Hong Kong Jockey Club as well, because they've been extremely good to me over a lot of years. There was a lot to think about.
"I've got so many good friends up here and met so many wonderful people along the way – to walk away from all those things is difficult.
"But I'm not 35 any more, I'm 46 now so you get to the point where you are thinking about what you really want to do.
"From a living perspective, there's no place like Australia and there's no place like home. I'm a very tight-knit family man and I weighed all of that up and decided to take the opportunity."
The move completes a remarkable career arc for Davis, who was originally a specialist greyhound caller in Adelaide.
From there he has had stints in Tasmania (three years) and Singapore (two years), before spending the past 14 years in Hong Kong, his voice being heard by racing fans around the world.
"I was a plumber by trade for eight or 10 years initially, I got out of that and then chased the dream of being a caller," he said.
"Standing behind a backhoe and digging trenches wasn't ideal at the time, so I decided to chase something I was passionate about.
"The power of wanting to call races was obviously overwhelming because it was strong enough to take me away from my family in Adelaide, who I'm very close to."
Davis highlights Hong Kong champions Able Friend and Beauty Generation as a couple of his favourites, while the performances of international superstars Maurice and Chautauqua at Sha Tin are also races etched in his memory.
But while reflecting on what he's achieved, he is just as excited to live a childhood dream when calling at the iconic Oakbank meeting and other time-honoured races like The Goodwood and Adelaide Cup.
The Jockey Club has already begun the search for Davis' replacement.
Controversial figure racing at the Valley?
The Jockey Club has been largely unaffected by the political tension in Hong Kong so far, but it could be thrust into the unrest when a horse called Hong Kong Bet races at Happy Valley on Wednesday night.
The Tony Cruz-trained gelding is part-owned by Junius Ho Kwan-yiu, a pro-establishment lawmaker who has been one of the more controversial figures in the chaos.
Ho has publicly defended the white-clad men who indiscriminately attacked civilians in Yuen Long in July, while he was also filmed shaking their hands and thanking them.
A group started a campaign to have Ho's Jockey Club membership taken off him, as well as demanding that his horse Hong Kong Bet be withdrawn from all races going forward.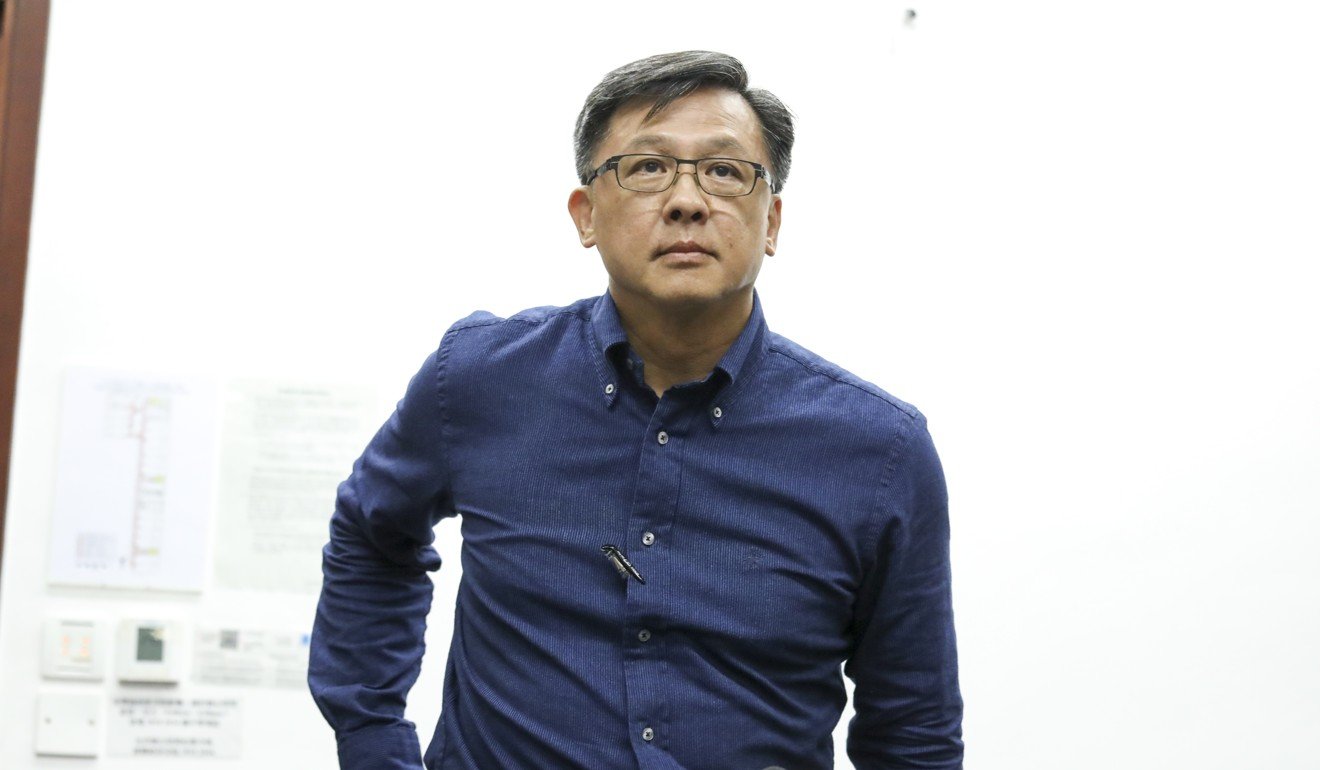 That has not happened at this stage and Hong Kong Bet, who won two of his six starts last season, is down to run in the 1,000m Class Two at the city track this week.
"We will closely monitor the current situation in the community, and will remain vigilant on any scenarios that may affect the race meetings," a Jockey Club spokesperson said at the start of the season in regards to the civil unrest.
"In any case, the club has well-established procedures for every race meeting to ensure the safety of its staff, customers and racehorses."
Watch this space.
Mixed fortunes for Van Niekerk, Chan
It was a day of mixed fortunes for Grant van Niekerk at Sha Tin on Sunday, notching his first winner of the season while also being hit with a two-meeting suspension.
The South African guided the Ricky Yiu Poon-fai-trained Simple Elegant to his maiden victory in the Class Four Chinese Recreation Club Challenge Cup (1,400m), but he found himself in hot water with the stewards just two races later.
Van Niekerk was outed for two meetings on a careless riding charge aboard Frankie Lor Fu-chuen's Fat Turtle, while also being hit with a HK$20,000 fine.
It was a similar story for apprentice Alfred Chan Ka-hei, who won aboard Michael Chang Chun-wai's Mister Monte in the third race before being hit with a two-meeting penalty for his ride on Bingo in the sixth.
Van Niekerk misses the meetings on October 6 and 9, while Chan is out on October 1 and 6.
Lui continues hot start with a double
Francis Lui Kin-wai continued his scintillating start to the season on Sunday, snaring a double to take his win tally to five after just four meets.
The dynamic combination of Lui and jockey Vincent Ho Chak-yiu was at it again in the Class Five Shrike Handicap (1,400m), with Vital Spring storming down the outside to edge David Hall's Big Bully.
It was the third time the pair have teamed up to salute already this season ­– all of Ho's wins have come for Lui – and follows a remarkable 20 winners as a combination in 2018-19.
And Ho would have also been on Water Diviner as it took out the Class Two Tailorbird Handicap (1,200m) if not for his popularity.
"The horse was supposed to go to Vincent but now he's hot and everybody books him early," Lui said.
Instead the spoils went to Matthew Chadwick and Lui was pleased to extract another win out of Water Diviner after the lightly raced seven-year-old's battles with leg issues.
"This horse likes to run fresh and also the field is not strong. He's consistent but you can see he's had problems and that's why he hasn't raced much," Lui said of the galloper, who has only graced the track on 15 occasions since arriving in 2016.
Harley already a winner in Australia
Irish jockey Martin Harley got his Australian stint off to a flying start, riding a double at his first meeting.
Harley had two winners and a third from four rides at Swan Hill for newly appointed Hong Kong trainer David Hayes, giving him a perfect platform to launch from.
The 30-year-old, who collected four winners when based at Sha Tin last season, is delighted with how his new venture is going.
"This is a nice start. I couldn't ask for anything better," Harley said.
"England is well and truly up and running this season and the initial plan was to go to Hong Kong for three months but thankfully it got extended for an extra three.
"So that kind of messed my season up in England so I spoke to a good friend of mine, Hugh Bowman, and a few others, and they've been saying I was mad not to come down here a while ago. But everything happened for a reason.
"There's no real time limit. The plan was until Christmas, give the spring carnival a shot and take it from there really."