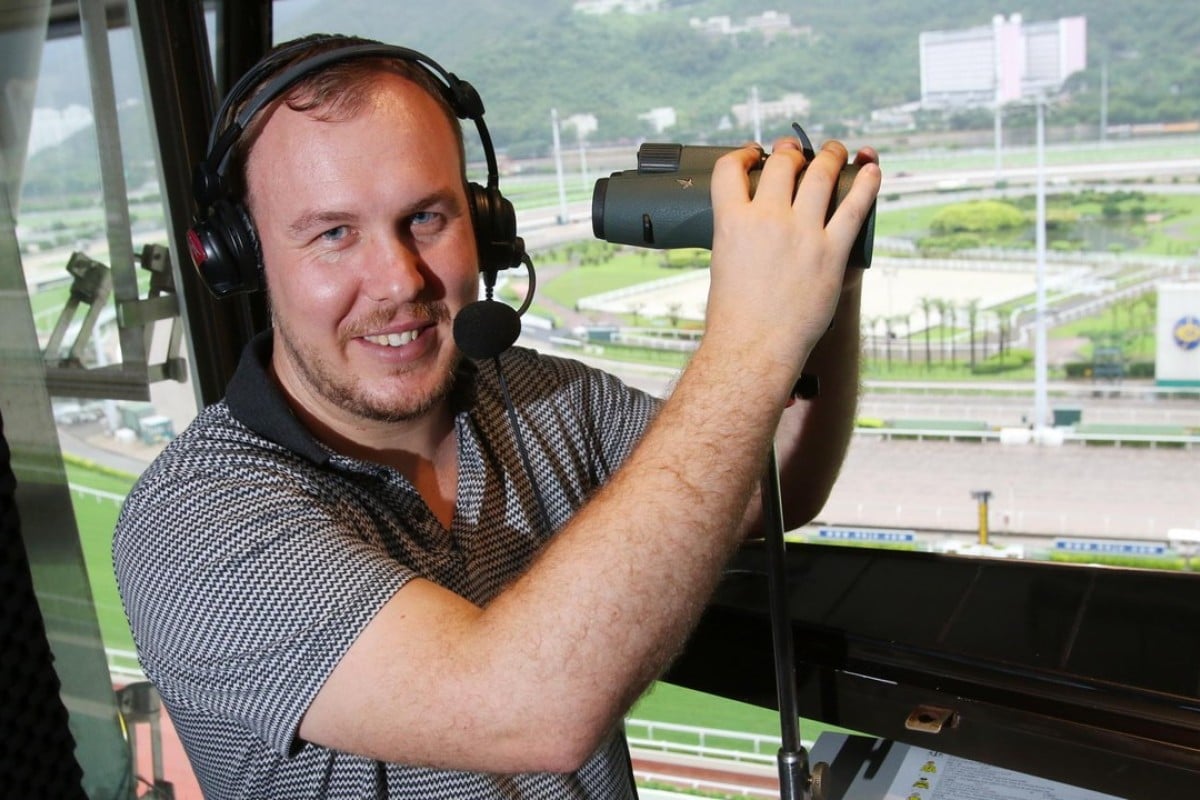 He started out commentating his brother running laps at their family home and now New Zealander Tom Wood is living out a dream as he settles into life as Hong Kong's newest racecaller.
It's been a rapid rise for the 28-year-old, who comes to Hong Kong after an 18-month stint in Singapore and cut his teeth on the dog, trotting and racetracks of his homeland.
"I thought Singapore was a good stopover for someone from New Zealand but never thought I would get the opportunity to come here," Wood says after calling Friday's trials at Sha Tin ahead of Sunday's season opener.
"I really enjoyed Singapore, the racing was good and it was a good stepping stone. When you're in Singapore there's a bigger audience and you get noticed."
Wood, who replaces John Blance in the commentary box, comes from a racing family and his lifelong passion for racecalling saw him go to great lengths for the chance to commentate as a youngster.
"We had sort of a horseshoe-shaped yard with a concrete roadway round it and in the middle was an island of grass," Wood says.
"I used to make my brother run around there and I would stand on the roof, which was not safe at all, and make him run while I called him around.
"I would come home from school and we lived opposite the Cambridge training track, so if there was still a couple of trials to go – and there was a three-horse trial at the end with some old jumpers going round over 1,950m – I'd beg [fellow Kiwi racecaller] George [Simon] to have a crack at that. I must have sounded horrendous."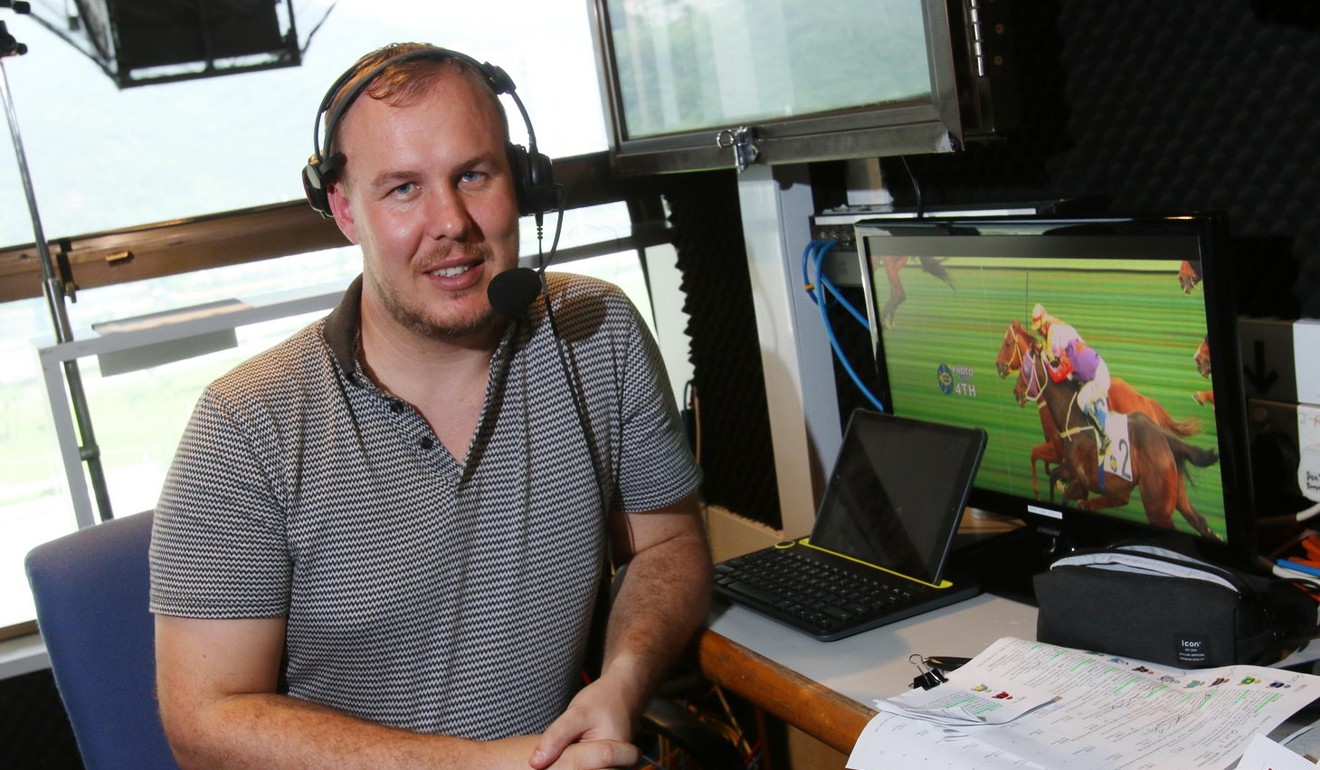 Wood's father Chris trains horses and he fondly recalls some of his Group One successes: "Mum and dad were in partnership before they split up, dad's still in the game chipping away.
Who will replace Joao Moreira as John Size's go-to jockey?
"They've had five or six Group One winners, they had a horse called Des's Dream who won the [1998] All Aged Stakes at Randwick and a few others in New Zealand.
"Kaapstad Way ran second in a Caulfield Cup behind Diatribe who had a great run on the fence and Kaapstad Way came a million wide round them, and then a couple of weeks later he ran fourth in the Melbourne Cup behind Brew."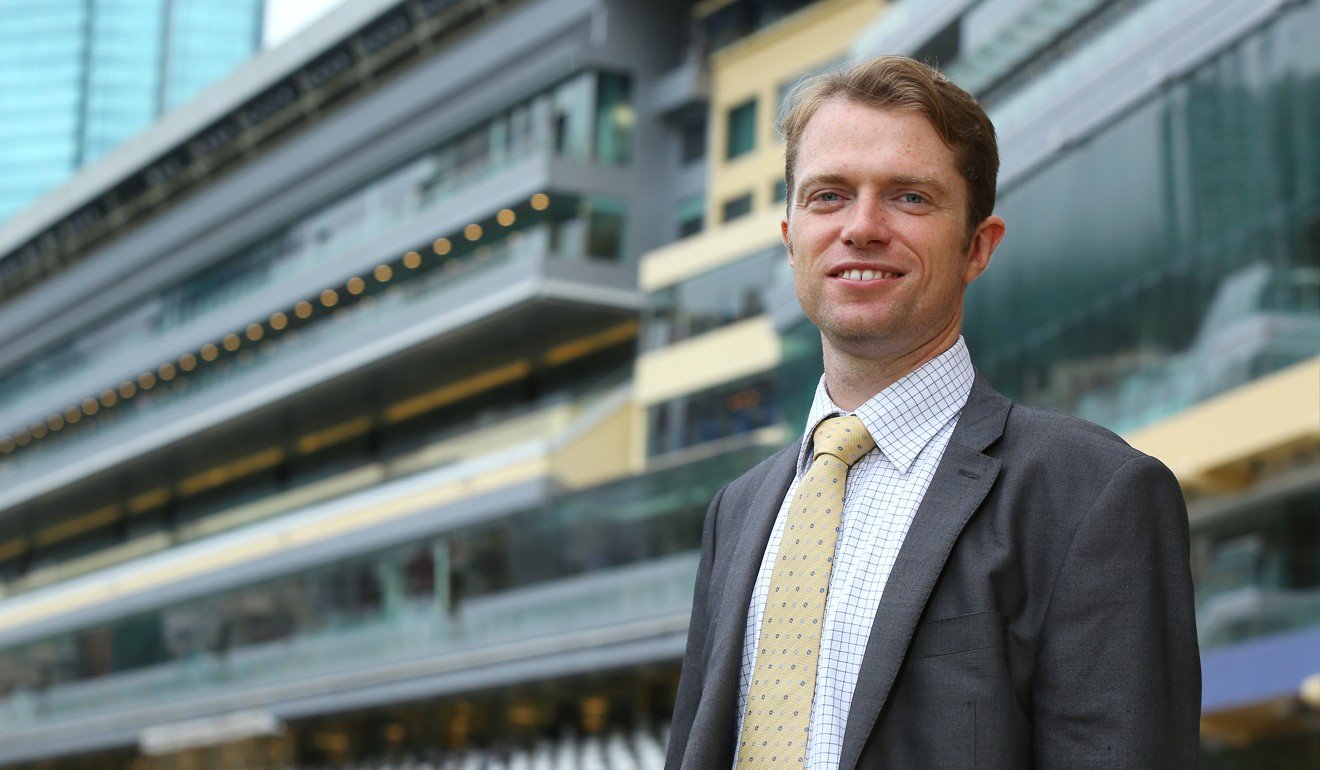 Wood started working for the New Zealand Racing Board as a trainee commentator at just 18 and says he called his first race meeting "at the Westport trots on Boxing Day in 2009, 16-horse fields on the grass".
'And away he goes': racecaller John Blance bids farewell to Hong Kong
But he is quick to turn the attention back to the now and is primed to tackle his latest challenge head on, promising the Hong Kong racing public "accuracy and honesty".
"It'll be a lot more competitive in Hong Kong, the whole handicapping system is structured very well to make it very competitive, tight finishes," he says.
"There will be a lot more criticism here as well and you have got to have a thick skin. It's going to take time to learn the colours, the horses and the form, it'll take a good two or three months.
Hong Kong jockeys' summer snaps: weddings, exotic locations, the English Premier League and overseas winners
"The [commentary] box at Happy Valley is about 30 metres before the line, that will be something very different. Everything happens there so quickly and they run past you before they get to the post so that will be interesting.
"I get to do the trials there next Saturday to get a bit of a feel of it, but you have got to have your wits about you there. As long as there is not six across the track in the first race I do there I'll be happy."