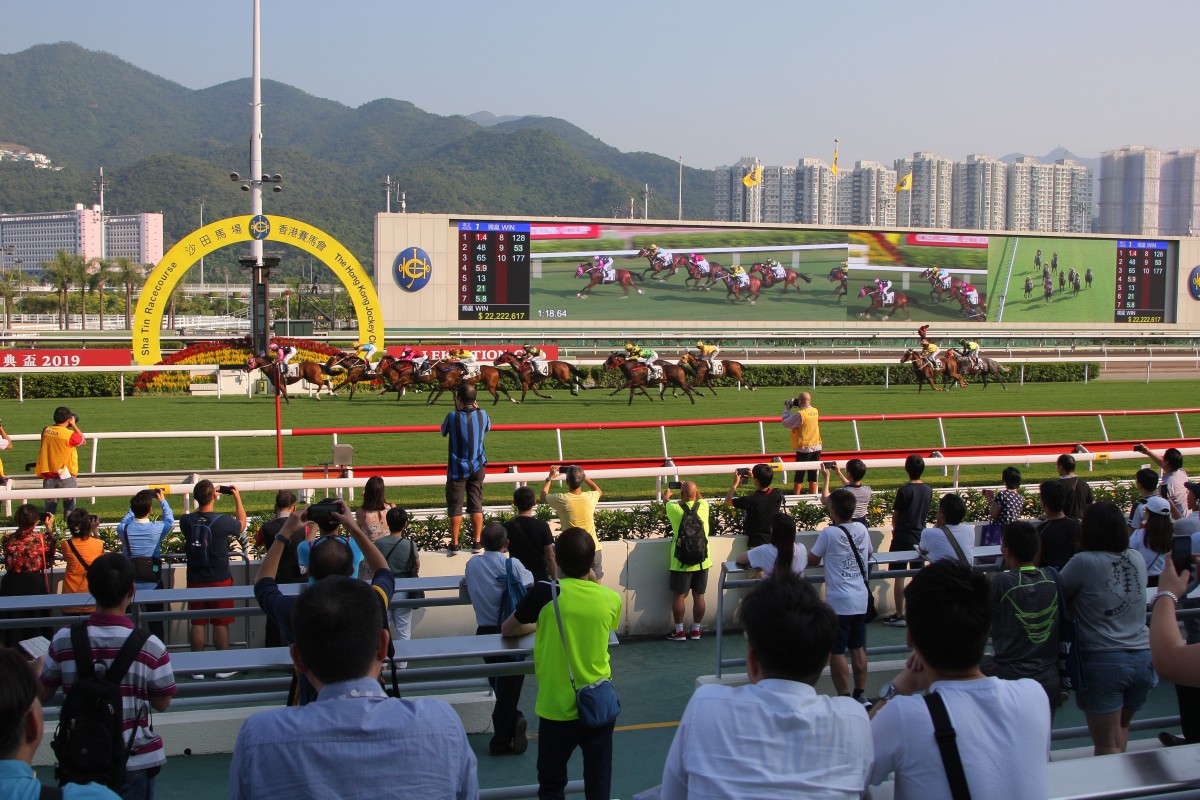 Addressing your thoughts, questions and statements about Hong Kong racing. Have something to say? Send a tweet to @SCMPRacingPost.
People start arriving at Sha Tin Racecourse ahead of the National Day races. Spectators open their bags to be checked as part of enhanced security measures – @SCMPNews
Tuesday's National Day meeting proves that Hong Kong racing exists in a bubble.
While chaos reigned around the city, it was basically business as usual at Sha Tin – it was one of the safest places to be.
The Jockey Club tried to take away as many potentially inflammatory things it could – the Chinese national anthem was played in as low-key fashion as possible and there were no ceremonies or displays celebrating the day, while no government officials where involved in presentations and security was strengthened.
It even removed the flags of China and Hong Kong which are normally displayed above the giant screen, replacing them with Jockey Club flags.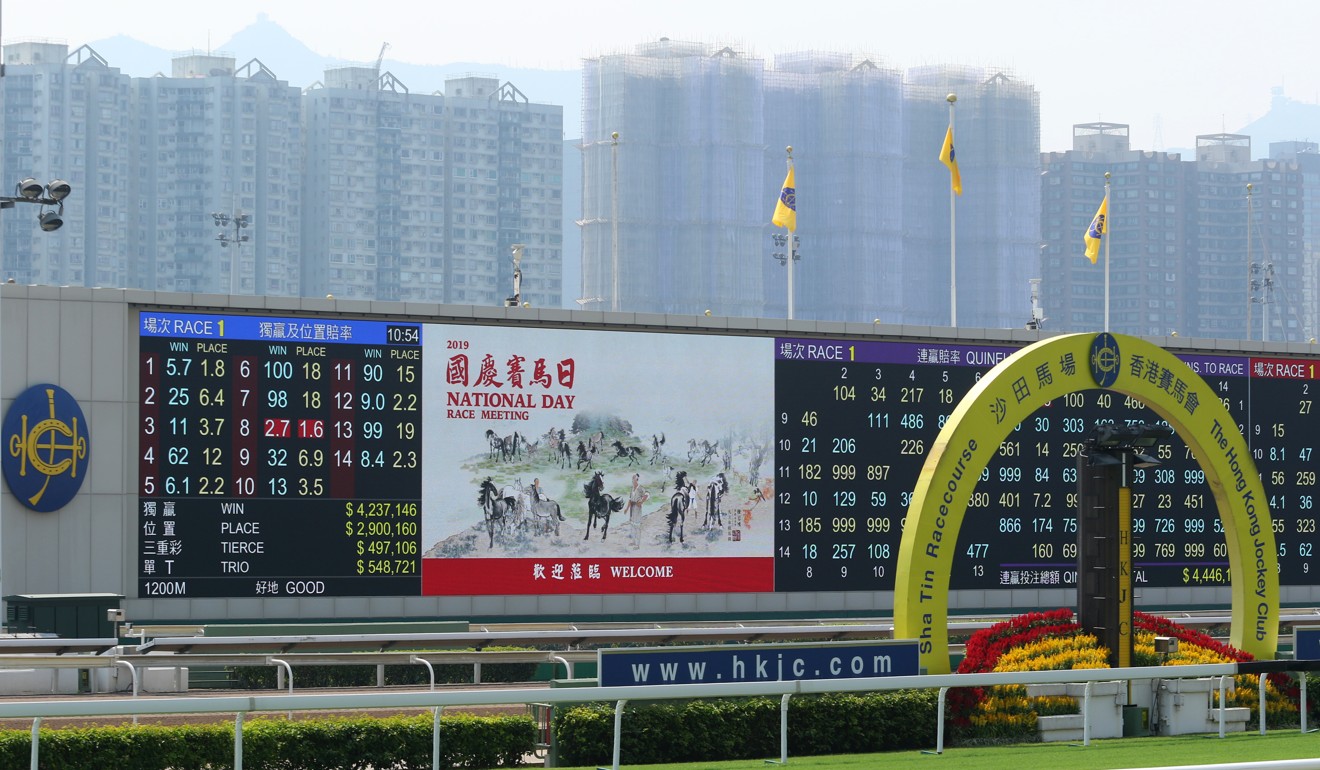 The attendance was well down – almost 15,000 fewer than last year – but that was to be expected given the transport issues. It was much easier/safer to watch from home.
But it didn't stop people from betting – about 70 per cent of racing wagering is done through digital platforms – with HK$1.461 billion invested on the day. It was the second-most ever for the meeting.
Racing is a unique part of Hong Kong's culture and clearly a lot of people would prefer to enjoy the sport and use it as an escape during these troubling times.
The Jockey Club needs to stay ahead of the game and ensure racing continues and the wheels are in motion to move the annual Sunday Happy Valley meeting later this month to Sha Tin.
Given Causeway Bay and Wan Chai have been focal points during the social unrest and Sundays have been the most volatile days of the week, hosting a meeting at the city track during that time is not an option.
Sha Tin is a lot more isolated and controlling crowds is much easier – as was shown on Tuesday.
The ideal scenario would be swapping the midweek all-dirt card at Sha Tin on October 30 with the Valley meeting on October 27.
That still gives the Sha Tin turf a two-week break for the winter grass can be seeded so everything is in order for the Longines Hong Kong International Races.
It makes a lot of sense and an announcement is expected within a week.
Brilliant Beauty Generation gives away a big chunk of weight to them all and the Hong Kong racing champion gives them another spanking – @weekendk1ng
It was great to see the imperious Beauty Generation back in action on Tuesday.
Giving most of the field 20 pounds, racing over a distance short of his best while being first-up after a five-month break, the superstar showed his class and was too good for his rivals.
As John Moore rightly pointed out after the race, he is not only the best horse in Hong Kong, he is one of the best in the world.
Beauty Generation smashed the 1,400m track record in the process and while impressive, it is worth noting the track was lightning and Ka Ying Star also broke the previous mark while Waikuku equalled it.
The Jockey Club handicappers were certainly impressed – putting him up a point to a domestic rating of 138, matching the peak of Able Friend as the highest ever.
The panel for the Longines World's Best Racehorse are meeting in Paris on Friday and there will be a push to lift Beauty Generation's international rating again.
He is on a mark of 125 at the moment and it is likely he will go up to 127 – matching the rating from his win in December's Hong Kong Mile – putting him equal second with Crystal Ocean and only one behind Enable.