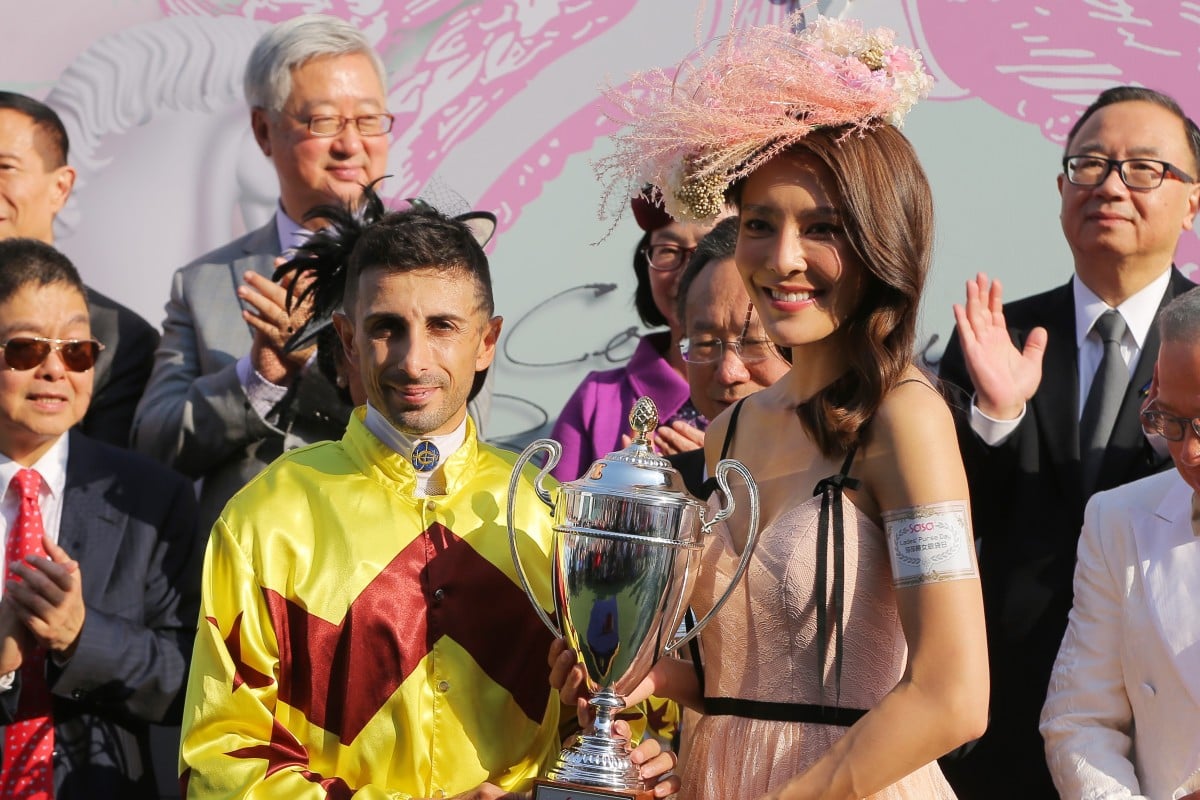 In between being the face of the Sa Sa Ladies' Purse and presenting the winner's trophy, television star Kelly Cheung Wing-yan took the chance to do what just about everyone else was doing at Sha Tin on Sunday – having a punt.
While the 29-year-old, who was in recent television drama Big White Duel, had been to the races before Sunday, she'd never experienced the thrill that comes with one of Hong Kong's favourite pastimes.
"Today has been a good chance for me to bet on some races for the first time," said Cheung, who has over half a million Instagram followers. "I got some really good tips, people have been giving me tips left and right. On my own I wouldn't know how to do it."
Born in Hong Kong, Cheung moved to the United States with her family as a child but now spends most of her time in Hong Kong, where she is working on a drama that will be shown on TVB next year.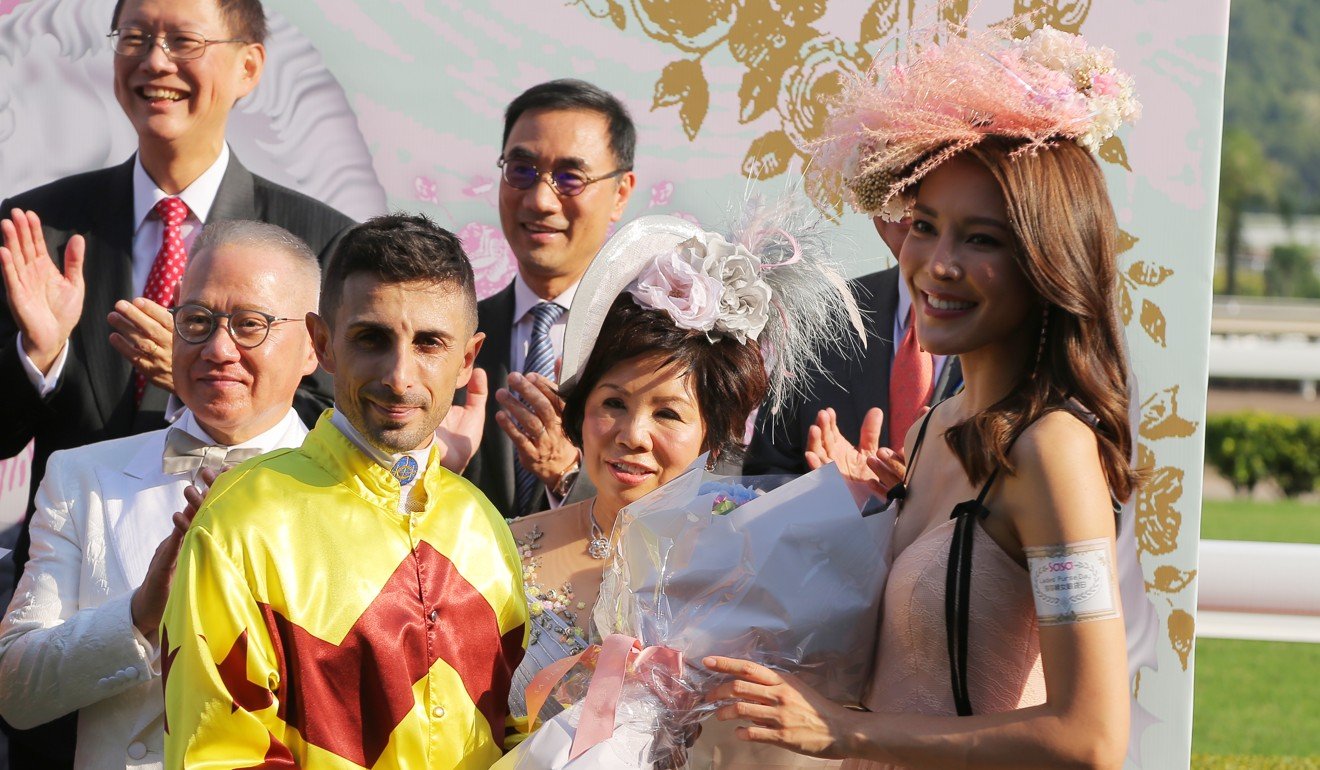 While betting added to the excitement of Cheung's day at Sha Tin, she said just watching the horses race was enjoyable enough.
"I love to watch them move and watch them run," she said. "My Chinese zodiac is a horse so since I was really young I've always had this thing for horses, I think they're really beautiful. I think they're wise animals and I feel a connection with them."
As for what her fans can expect from Cheung's latest project, she isn't even sure herself.
"It's my first time trying comedy, trying to be funny. I don't know if it's going to work but we'll see when it airs next year," she laughed.
'Chuffed' Lau considers HKIR
Sha Tin may not have seen the last of Macau raider Sacred Capital after the five-year-old rattled home to finish fourth behind Southern Legend in the Group Three Sa Sa Ladies' Purse (1,800m).
Trainer Joe Lau was pleased with the effort and said the Group One Hong Kong Cup (2,000m) could be an option for the Macau Derby winner.
"If he's OK and everything goes well with him in the near future, we might consider coming back if we get invited," Lau said.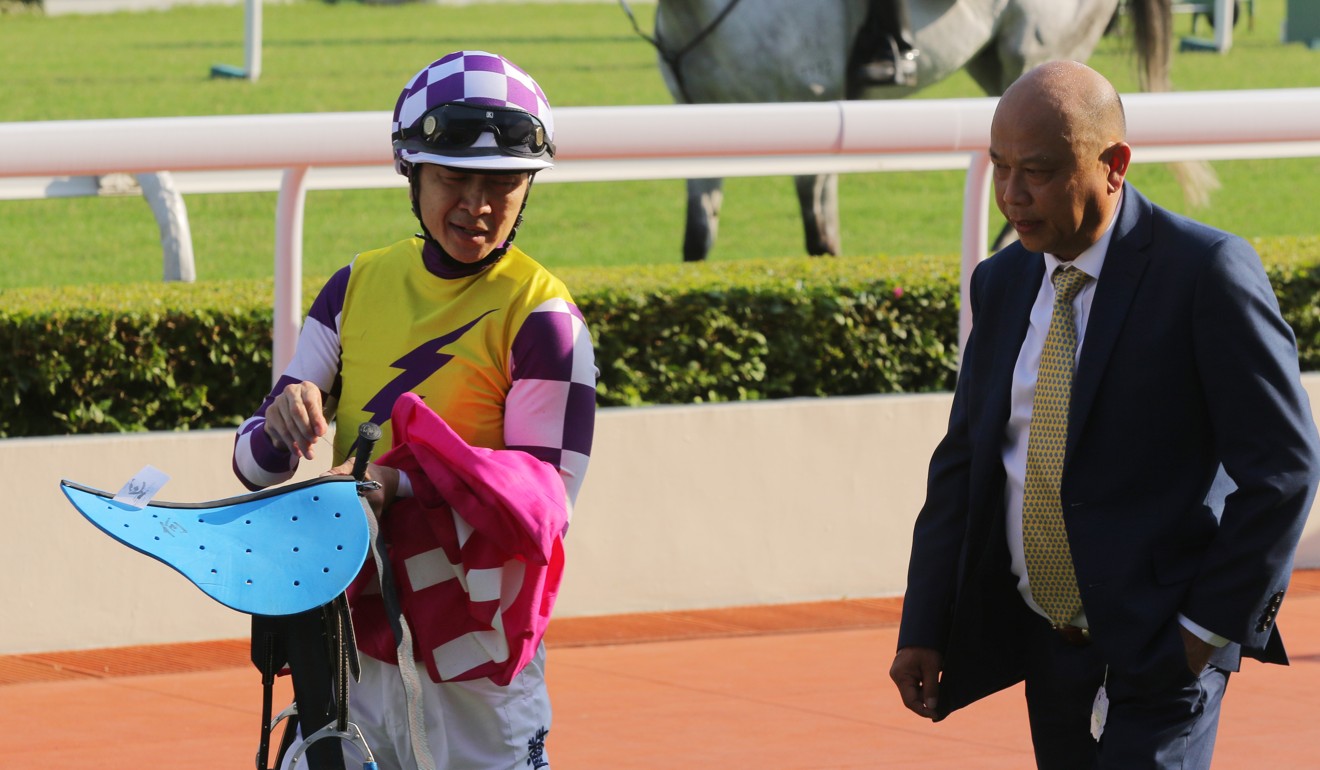 "Based on today's run I think he will run another 200m no problems. I'm happy with the way he ran, he found the line well. I'm chuffed."
Despite initially planning to go forward from gate seven, jockey Peter Ho Wah-lun elected to drop back on Sacred Capital after finding himself racing wide without cover.
"He ended up three-deep, everything just backfired on the instructions of how to ride the horse," Lau said. "He was supposed to go forward but he ended up not being in a good spot, but overall he ran well."
It was a tough day for Ho, who was also hit with a four-meeting suspension for careless riding aboard Triple Triple in the third race. He is out of action from November 20 until December 2.
Security guard tries to stop Leung
While chaos continues to reign around Hong Kong, it appears the antagonistic attitudes that have defined the turmoil have filtered through to racing.
On Sunday morning (at 11.05am to be exact), an over-officious security guard positioned near the apprentice school wouldn't let jockey Derek Leung Ka-chun into the track, demanding he unpack his bag for inspection.
Despite explaining who he was and what he was there for, the security guard wasn't taking no for an answer.
Understandably, Leung became more defiant, ignored the (unreasonable) order and marched on past, despite the power-mad security guard trying to stop him.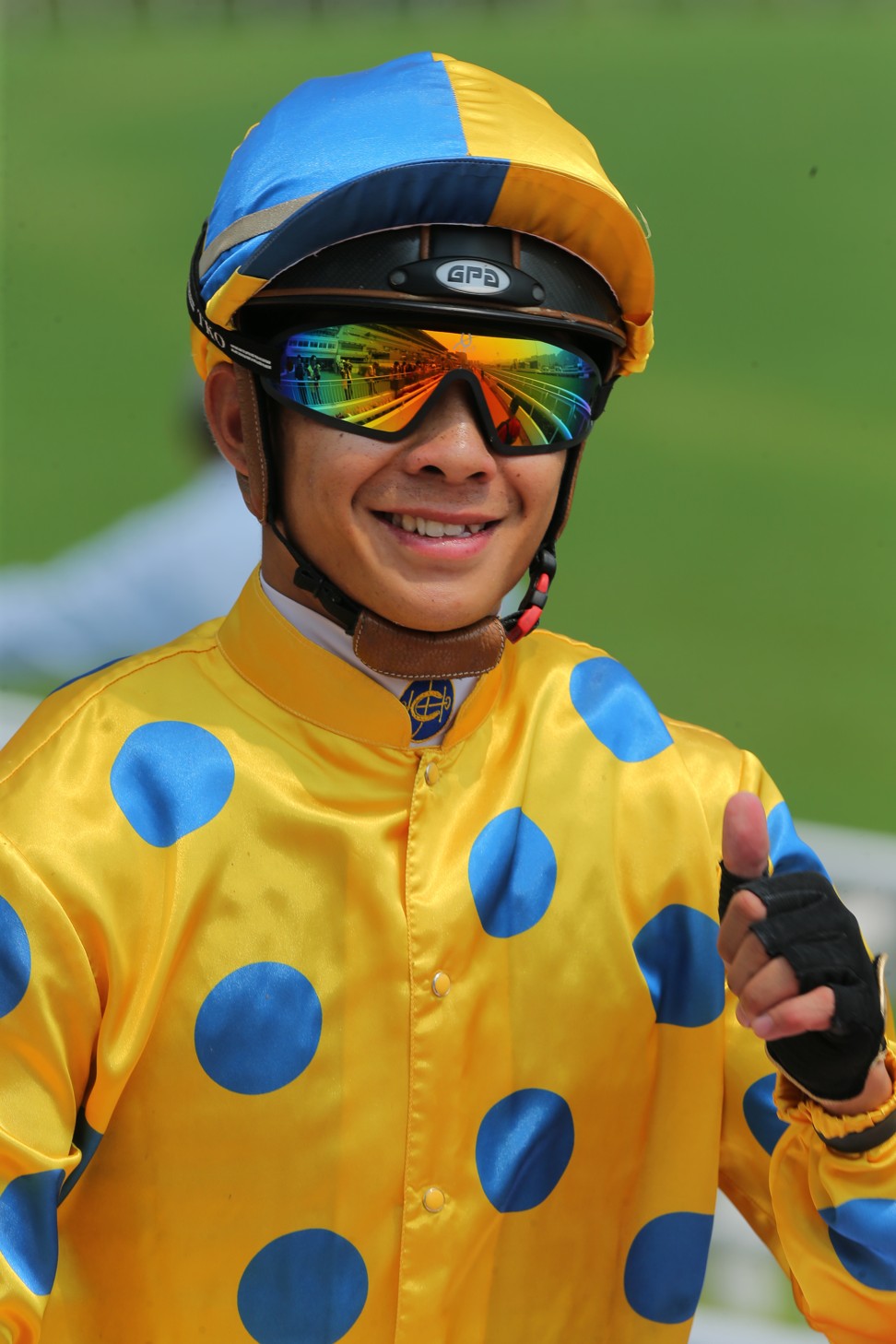 The guard continued to follow the two-time Tony Cruz Award winner down the path while berating him, even putting his camera phone in his face to take a photo – presumably to try and get him in trouble – but Leung showed restraint and just marched on into the jockeys' room.
Obviously there was nothing in his bag that was going to present any sort of risk – riding boots and breeches are pretty standard for the job.
Isn't the security guard's job to help protect people like Leung?
O'Sullivan's Duke kills the hype
First-starter Lucky More was the hyped runner heading into Sunday's Class Four Kate Tokyo Handicap (1,000m) but it was Paul O'Sullivan's Duke Wai that went boom, exploding to come from last for an impressive victory.
The four-year-old bombed the start and settled last before surging down the middle of the track under Karis Teetan to grab Lucky More in the shadows of the post.
"They went a good speed and with the new horse in front, they normally get a bit tired," O'Sullivan said.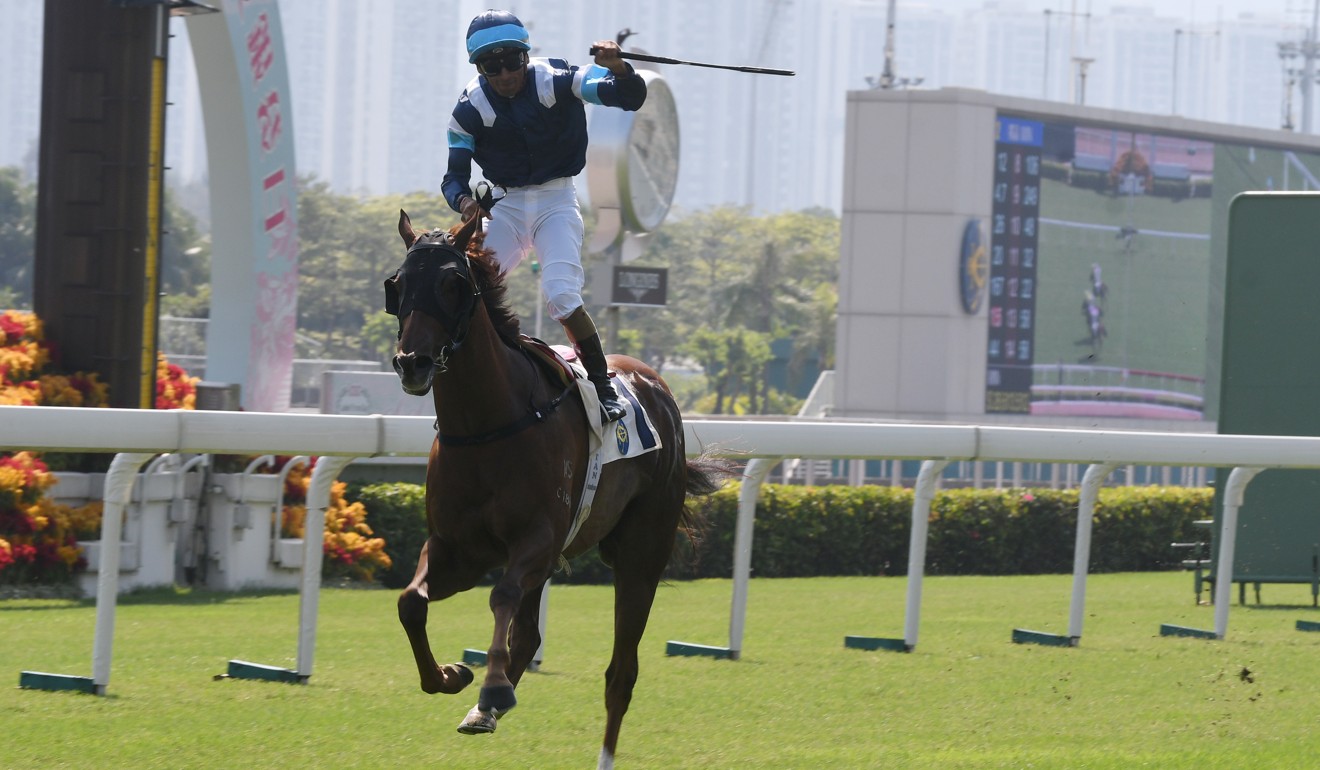 "It was a big run, to carry top weight and give them a start. Class Three beckons and I think he'll be competitive. There's plenty of merit in that run. He's certainly improved between last season and this season."
It was Duke Wai's second win at his sixth start, with the move to start the horse off over 1,000m this season after four starts over further last term paying dividends.
"I do think he's probably better off going to 1,200m but I put him in the 1,000m race because I had the theory that they'd go that quick and they might get tired and he's always strong," O'Sullivan said.
Flashy Beauty deserves Applause
Champion trainer John Size is not known for his flair but the same could not be said for his good-looking chestnut Beauty Applause.
The four-year-old notched up his third win in Hong Kong on Sunday when he put in a wire-to-wire effort in the Class Three Canmake Tokyo Handicap (1,200m).
The son of Stratum is hard to miss on the racetrack with his bright white socks, flashy mane and his dominant front-running style.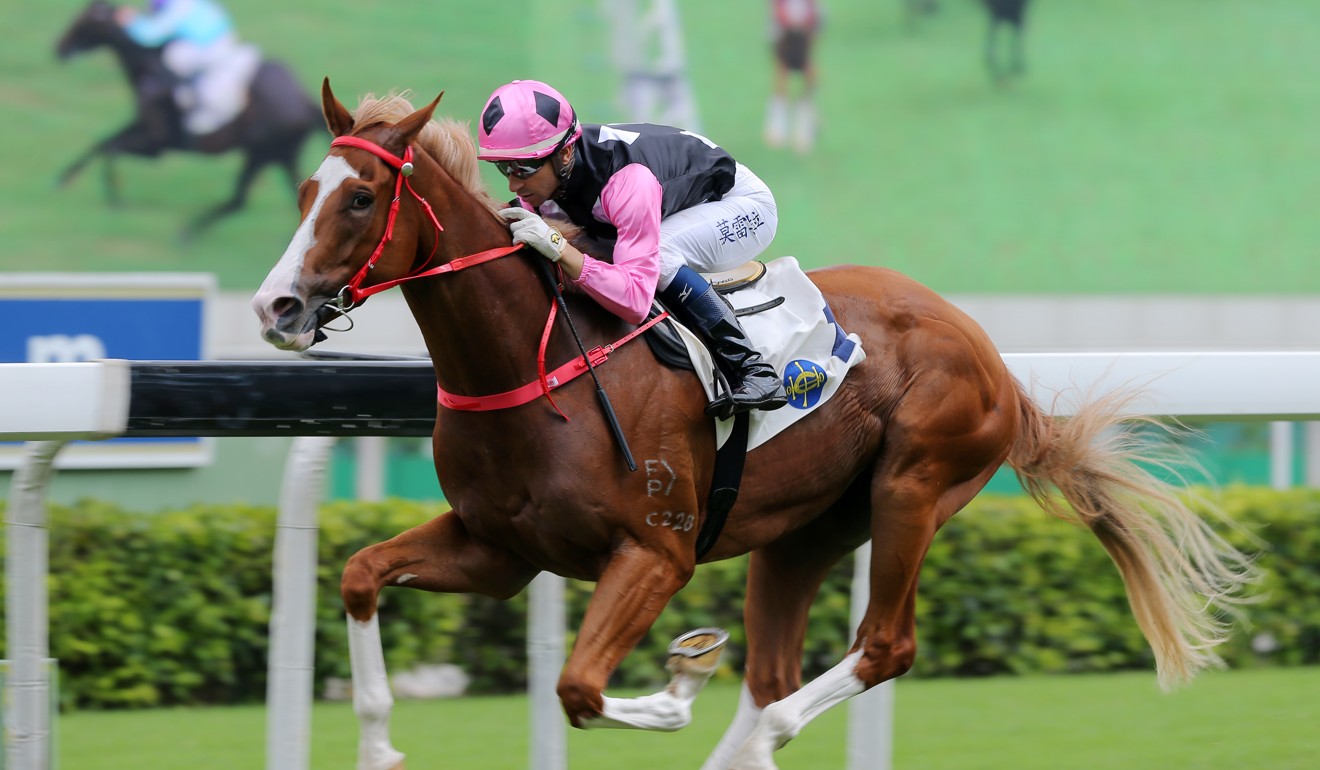 The win takes Beauty Applause to three wins in six starts and he will now find himself near the top of Class Three.
"His racing style helps him a lot, it is just the way he runs," Size said. "He is probably not overendowed with ability but he consistently puts himself in a position where he can win."