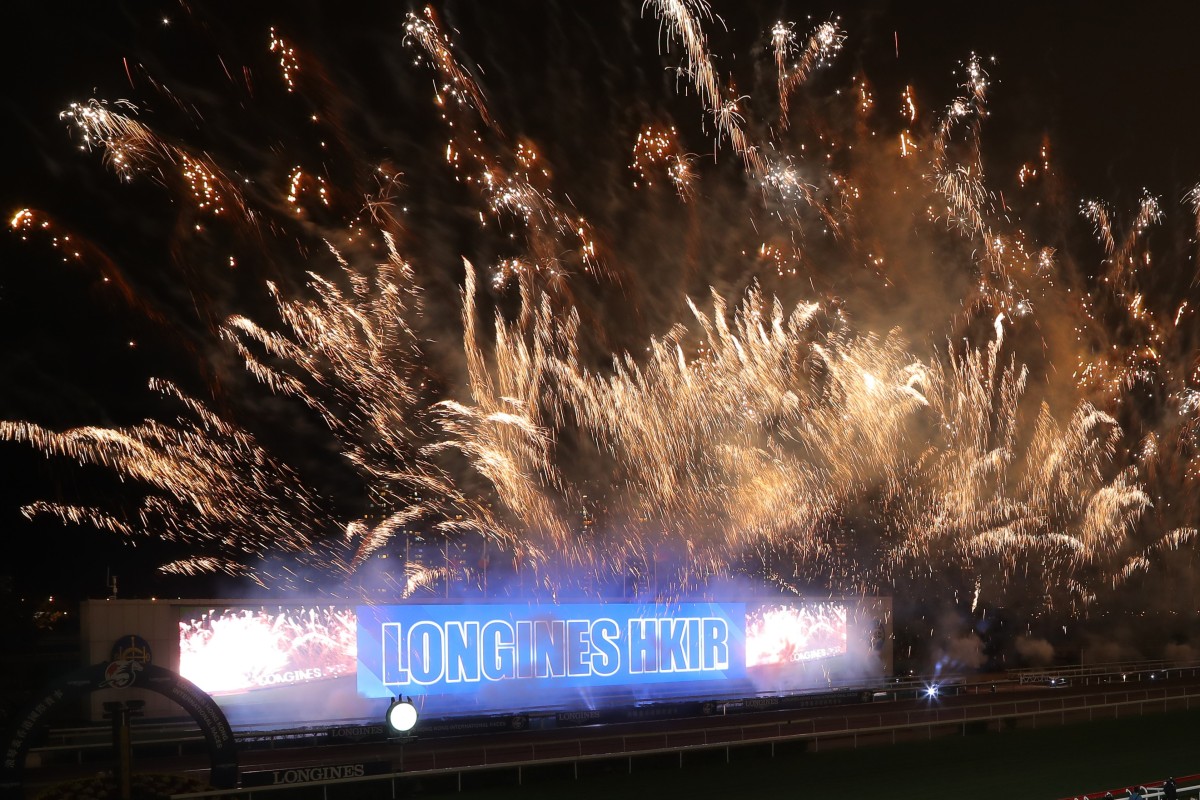 Addressing your thoughts, questions and statements about Hong Kong racing. Have something to say? Send a tweet to @SCMPRacingPost.
Almond Eye to the Hong Kong Cup is massive. Cannot wait – @edmunds_jake39
It is virtually impossible to underestimate the boost this announcement gives the Longines Hong Kong International Races.
It is no secret that things in the city are not going particularly well at the moment, with the worst of the political and social turmoil beamed across the planet virtually on a nightly basis for the past five months.
But at the same time, Hong Kong remains safe for most and while the protests provide some disruptions, ultimately people are continuing to push on with their lives as best they can in the face of adversity.
The Jockey Club – as the biggest taxpayer in town and an enormous charity donor – has faced its share of challenges when it comes to navigating the unrest, most notably when it cancelled the Happy Valley meeting on September because of the Hong Kong Bet/Junius Ho Kwan-yiu situation.
Everything the Jockey Club has done since the chaos first flared has been about risk minimisation – doing its level best to stay neutral, keeping everyone safe while trying to ensure fans can still enjoy the entertainment (and escape) racing provides.
That is essential so those in Hong Kong maintain belief in the product and its international reputation as one of the sport's world leaders is preserved.
Despite those efforts, it is fair to say the build up to this year's HKIR had been clouded by uncertainty, both locally and abroad – would anyone turn up? That is not the case now.
The news that one of the world's best horses will be gracing the turf at Sha Tin for the Hong Kong Cup is beyond exciting – she brings legitimacy to what is now a can't-miss event.
From every perspective Almond Eye makes HKIR better – from a reputational standpoint, in terms of tourism/attendance, the quality of the racing and (just as importantly) the overall atmosphere/vibe.
Anyone on the fence about making the trip is now booking flights and hotels, punters will be watching and investing (particularly from Japan) while there will be a lot of positive coverage in anticipation of seeing what she (and hometown heroes Beauty Generation and Exultant) can do on December 8.
Financially, it is almost impossible to put a value on what Almond Eye brings to the table, but once you encompass everything (betting, branding, free advertising, hospitality etc), it wouldn't be a shock if it was worth eight figures.
But away from the numbers, the announcement brings some real energy to HKIR and Jockey Club chief executive Winfried Engelbrecht-Bresges knows it.
"Every event lifts when you get some marquee horses," he told the Post. "To have a global star committed to coming here, despite significant challenges, puts this event and Hong Kong on an even bigger map from a global perspective.
"I say this with caution, because a lot of things can happen, but it's a great thing for our team and everyone who worked extremely hard on it."
Engelbrecht-Bresges revealed the process started "over a year ago" with the Jockey Club sending a delegation to Japan recently to reassure owners and trainers that Hong Kong is safe for them and their horses.
"To establish this kind of network with connections takes even longer, but when it comes off in principle, it is an absolutely smashing feeling," he said.
"I want to thank our friends from the Japan Racing Association too, because we asked them for support and they have shown this commitment.
"You have to show confidence to owners and they have been extremely supportive. Our strategic relationship with Japan is really very strong and it helped to pull this off.
"It's definitely a sign of the trust we have established – the trust in the club, the trust in the people and it is a huge lift for our international reputation.
"But I'll only celebrate when the horse is here and at the starting gate – a lot of things can happen. But to come to a decision and a commitment – that's terrific news."
Whichever way you look at it, the time and effort was worth it.