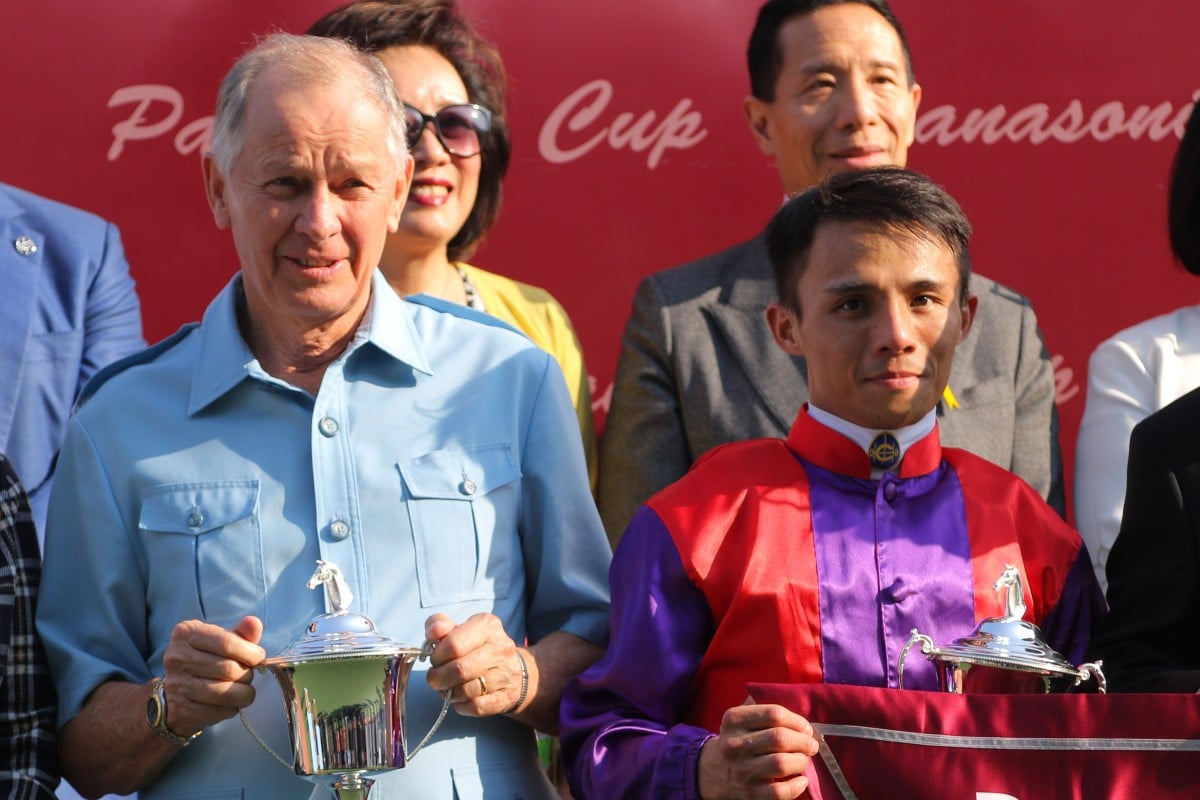 Addressing your thoughts, questions and statements about Hong Kong racing. Have something to say? Send a tweet to @SCMPRacingPost.
Track record 1,400m – 1:19.92 for Encouraging – @tommentatornz
That is the fourth track record to be broken at Sha Tin in the past six weeks and trainer John Moore thinks there is still more to come.
The surface resembled a billiard table on Saturday and Encouraging seemed to relish it, while Splendour And Gold also set a new Class Three mark for 2,000m.
It's the second time in a week an overall track record and a class mark has been bettered (Southern Legend set a new 1,800m benchmark while Thanks Forever now holds the fastest Class Two 1,200m time).
The evidence is there for all to see – the track is lightning quick at the moment.
Jockey Club head of raceday operations, tracks and racing facilities Stephen Higgins looked like he'd seen a ghost when Encouraging's time came up and he become the first horse to break 1:20.00 over 1,400m in the history of Hong Kong racing.
He repeated that all the measurements said the moisture levels in the track are up, the team watered for 30 minutes on Friday and another 10 minutes on Saturday morning (insert shrugging emoji).
Higgins certainly hasn't been helped by the unseasonably warm weather and the fact it basically hasn't rained for a month.
Of course, that didn't stop a few snide comments from participants about the track in the immediate aftermath.
Encouraging and Waldorf went toe-to-toe during the middle stages (they went an insane 20.95 seconds from the 1,200m to the 800m) but the former kept finding while the latter dropped out.
Chief steward Kim Kelly rightly pointed out that Alfred Chan Ka-hei's 10-pound claim was a huge advantage – it is half a class – so the gelding carried just 117 pounds while Beauty Generation lumped 133 when running just 0.13 of a second slower when he set the previous record on October 1.
Encouraging has certainly improved under the guidance of Moore after a slow start to his Hong Kong career with Michael Freedman, with all five of his wins coming in his past 11 starts, but at no point did the trainer think the six-year-old was capable of clocking that sort of time.
"I'm taken aback by it – I couldn't believe it," Moore said. "If you walk the track – I cross the track in places all the time – it's a road. The rye is just coming through but they're right on the surface and getting that little bit of cut in it."
The other horse to set a track record recently is boom speedster Aethero (he did it over 1,000m on October 12) and he steps out against the fastest gallopers in Hong Kong in the Group Two Jockey Club Sprint (1,200m) on Sunday.
As a southern hemisphere three-year-old, he will carry just 113 pounds under the race conditions and Moore thinks Sacred Kingdom's long-standing mark of 1:07.50 from 2007 is in danger.
"I believe they will break the 1,200m track record next weekend," he said. "I think that's up for grabs if the track is like it [was on Saturday]."
While quick times are a by-product of hard tracks, the other element some have been discussing is how horses pull up after racing on it.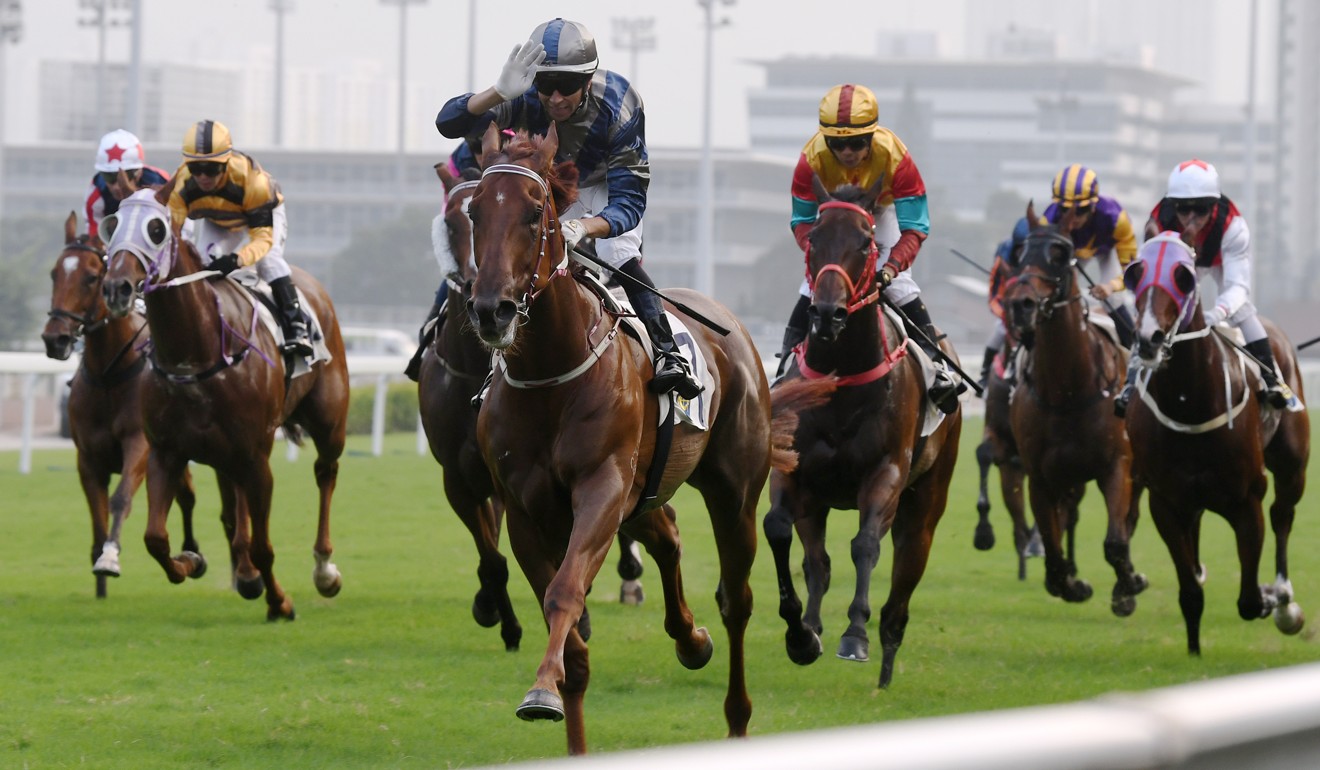 The Jockey Club is focused on horse welfare, which is why the team has softened the training tracks and is working hard on the turf.
Despite the perception, Jockey Club head of veterinary clinical services Dr Paul Robinson said there has been no increase of injuries or soreness because of the fast track.
"I canvassed all the opinions of the vets and on the whole we're not seeing horses that are excessively sore after racing – we still think it's in the normal bell curve that we would see at this time of year," Robinson said.
"Many horses – you know they've had a run – and it's not uncommon for that to be the case. Also many trainers elect to give an anti-inflammatory injection after racing so those horses seem to recover very quickly.
"We follow injuries as well and we report them and those numbers haven't changed in the last five years – it's normal distribution.
"We haven't attributed anything to the firmness of the track."
That is a positive but it won't stop people keeping a close eye on the clock again come Sunday.