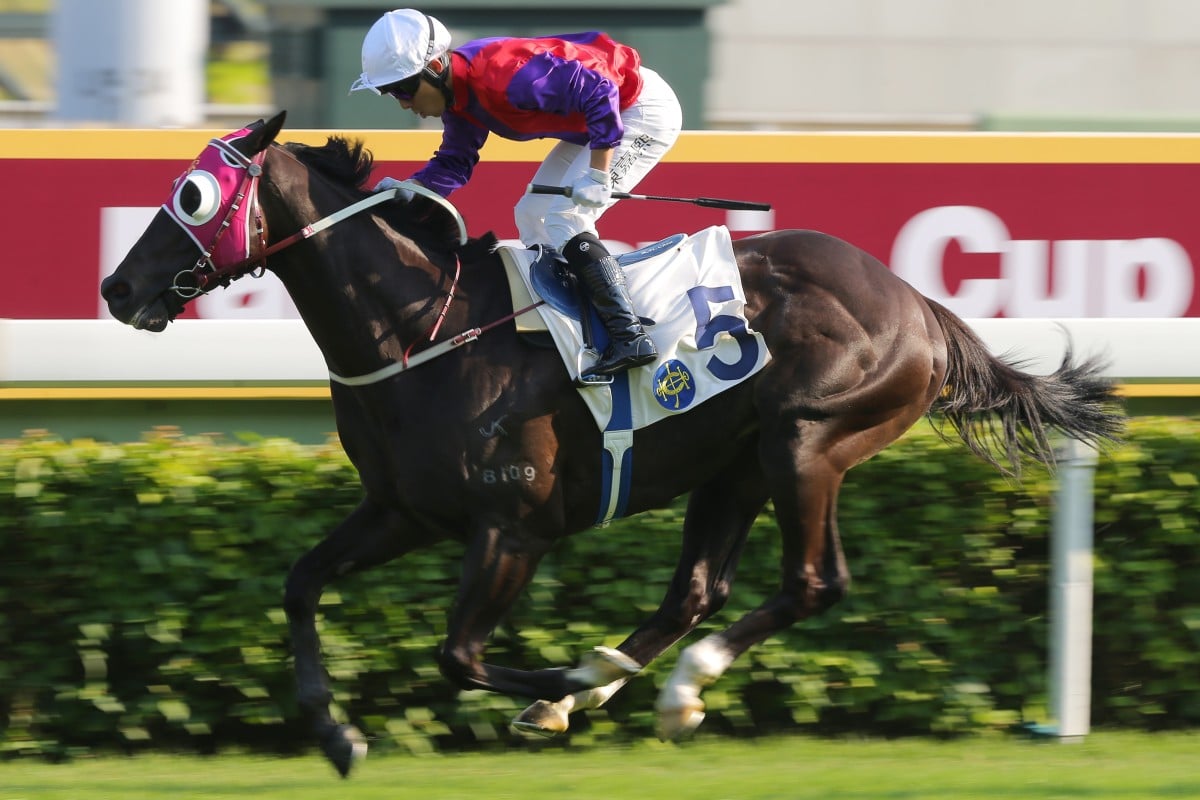 Hands up those who thought Encouraging would become the first horse in the history of Hong Kong racing to crack 1:20.00 over 1,400m at Sha Tin?
Obviously no one saw it coming, but that's exactly what happened as John Moore's honest six-year-old ran his rivals into the ground in the Class One Panasonic Cup (1,400m) on Saturday.
The result says more about the lightning-quick track conditions than the horse, with rivals and impartial observers in disbelief in the immediate aftermath.
With all due respect to Encouraging, who is a nice galloper with five wins and three placings from 20 Hong Kong starts, he is a genuine competitor but not top-class.
That's not to say Encouraging had no chance in the day's feature – he was the $6.30 third pick – it was more about the time and how the race unfolded that caught people off guard.
Encouraging and Waldorf engaged in a war mid-race and while the latter dropped out, the former kept going with the benefit of Alfred Chan Ka-hei's 10-pound claim, holding off stablemate Good Standing and Fast Most Furious in the run to the line to give the apprentice the biggest win of his fledgling career.
Encouraging stopped the clock in a jaw-dropping 1:19.92, eclipsing Beauty Generation's mark of 1:20.05 set in the Group Three Celebration Cup on October 1.
Moore thought he was a genuine winning chance, but didn't see that sort of performance coming.
"I'm a little taken aback by the win and the way he had to do it," Moore said. "It didn't surprise him winning, but the way he was taken on early by Waldorf – any racegoer would be of the opinion that he was entitled to compound halfway down the straight, but he didn't.
"He's come on since that last run when he ran second to a very smart horse in the making and he hit the line very strong. Of course he was only carrying 117 [pounds] on his back, but it was full of merit in respect to the way he was taken on."
Chan knew they were going quick early, but didn't want to give up his position to a $94 shot.
"I was going to give [Waldorf] the lead but he was the outsider and I didn't want to be trapped behind him so I just sat half a length inside of him. I didn't want to burn my horse and it gave him some slipstream too," the apprentice said.
"That was an impressive run given he went that quick. I thought he was going to get beat – he wouldn't be able to finish off – but he proved himself today."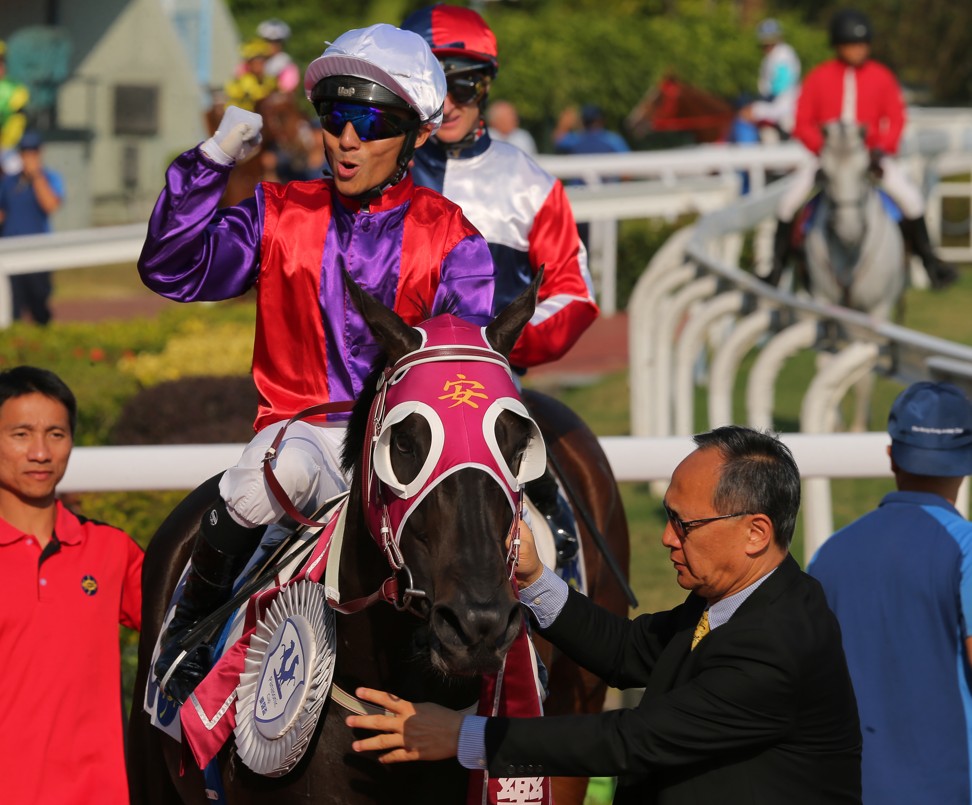 John Size's rising star Champion's Way was all the rage in betting, jumping a $2.20 favourite, but he was out the back early and struggled to make an impact late, finishing a disappointing ninth.
Given the circumstances and the fact he was first-up, it is probably a forgive run and more can be made of his four-year-old series chances after his (likely) next run in the Class One Chevalier Cup (1,600m) in a fortnight.
That is also the race Moore was eyeing off for Encouraging, but the win might push his rating too high.
"I'll just have to see how many points the handicappers put him up before we make a plan. At the moment the jury is out," said Moore, adding that he is not entered for the Hong Kong International Races.
"I just think he's like a real good bottle of Petrus – just leave it in the cellar for a few years and it really improves. He's just improved with age."
The win was an important one for Chan, his first in Class One, his seventh of the season and his 16th in Hong Kong.
"It is good – my first win in a cup race in Hong Kong. I need to thank Mr Moore, he's been supporting me and it's my first winner for him so I'm very grateful," he said. "Hopefully I can ride better races than today.
"I will keep working hard to improve myself – you never stop learning. I'm starting to feel more comfortable out there."