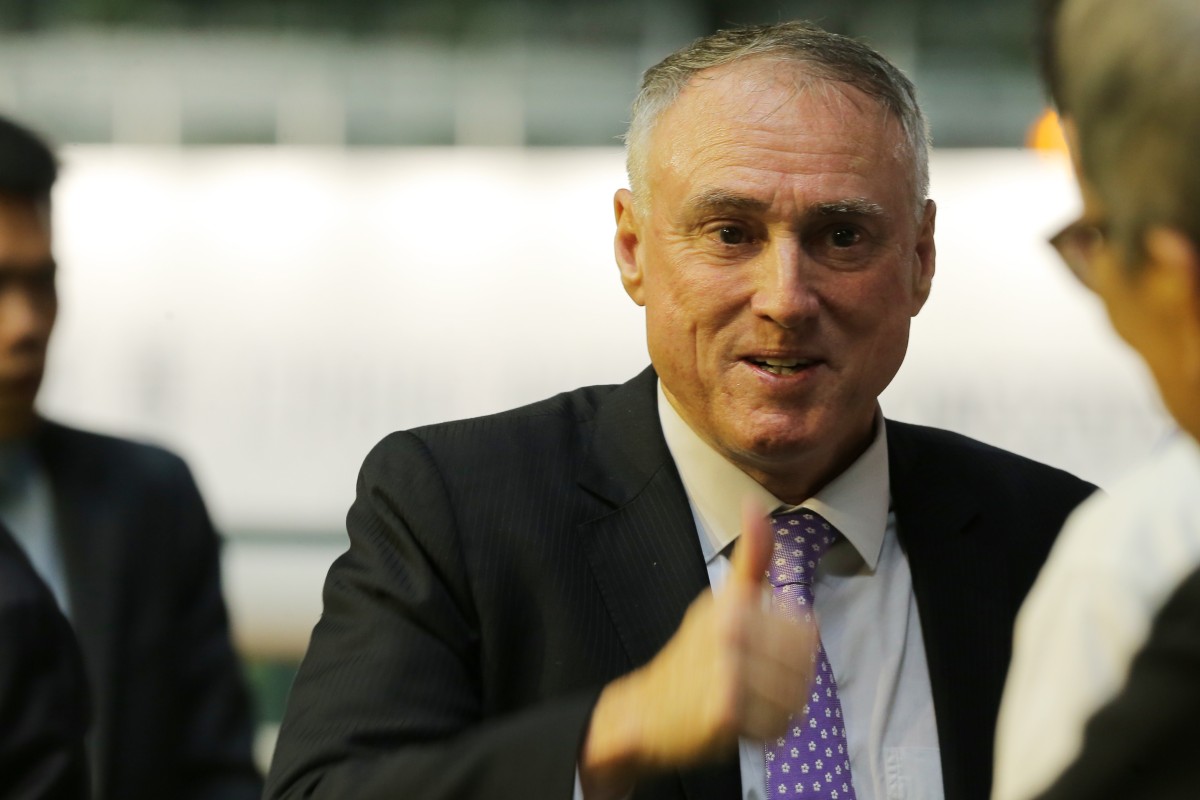 Unassuming trainer Paul O'Sullivan will meet the world's most famous jockey Frankie Dettori for the first time on Wednesday night, but do not expect him to get too excited.
The happy-go-lucky Kiwi likes to keep a low profile among some of the big names in the Sha Tin trainers' tower, despite having trained multiple Group One winners.
After drawing Dettori for two of his horses in the four-leg International Jockeys' Championship, O'Sullivan said he was looking most forward to seeing the Italian's trademark celebration.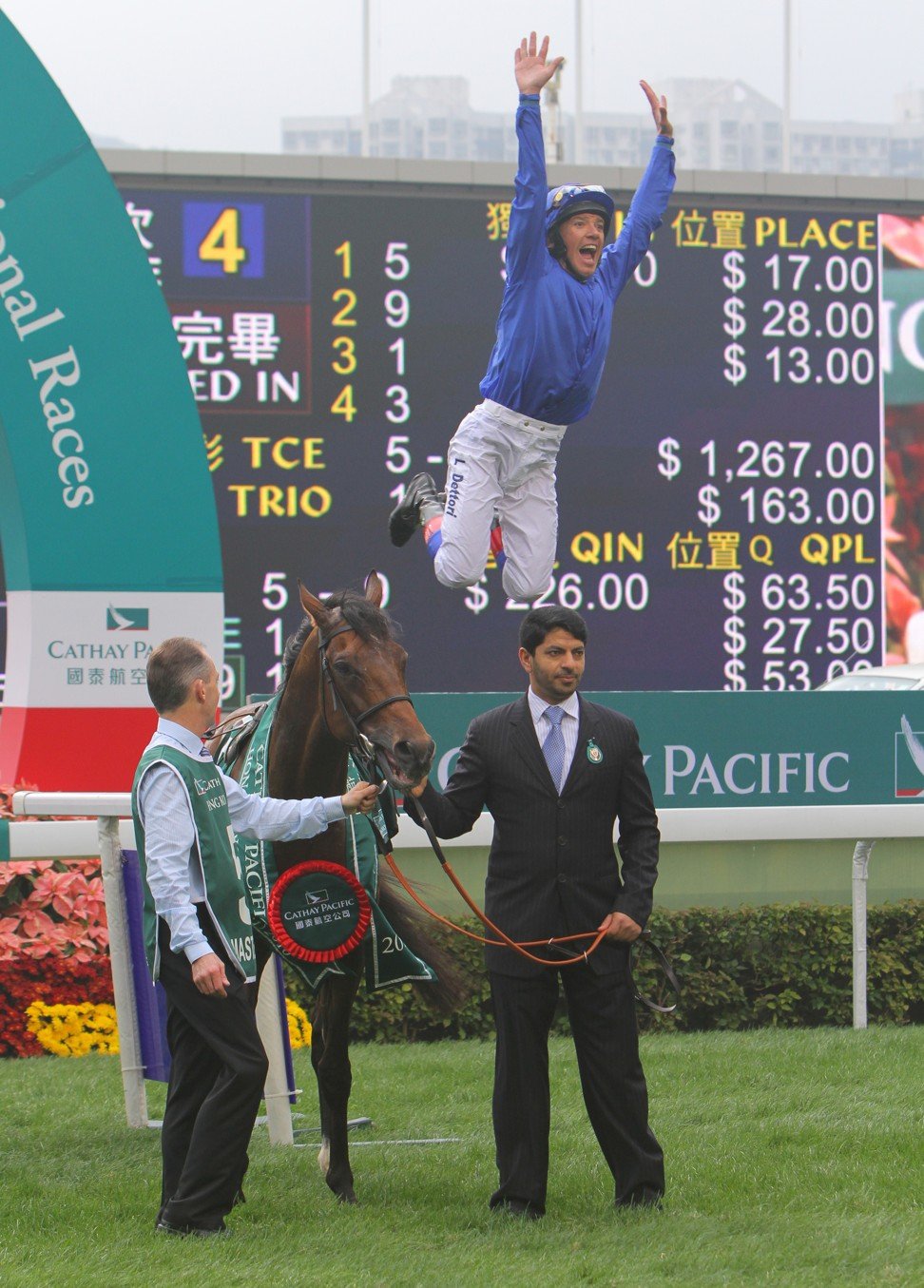 "It will be a bit of fun, won't it?" he said. "I don't think I have ever met the fella, let alone had him ride for me. I am hoping he can do one of his star jumps for me."
The most interesting of the two O'Sullivan-trained runners for Dettori is Pakistan Friend in the third leg of the IJC.
The five-year-old is first-up after off-season throat surgery to correct his "roaring" condition, a procedure which O'Sullivan said has resurrected his racing career.
"You only have to listen to the horse to see how much he's come along," he said.
"He was 95 per cent gone when I got him [from fellow trainer Tony Cruz].
"One thing about the surgeons here in Hong Kong is that they are the best in the whole world, it is incredible.
"It is an operation that has improved, you go back 20 years and if they had it you just wouldn't bother with it."
With four barrier trials under his belt, O'Sullivan said he has noticed a huge change in his running style since the operation.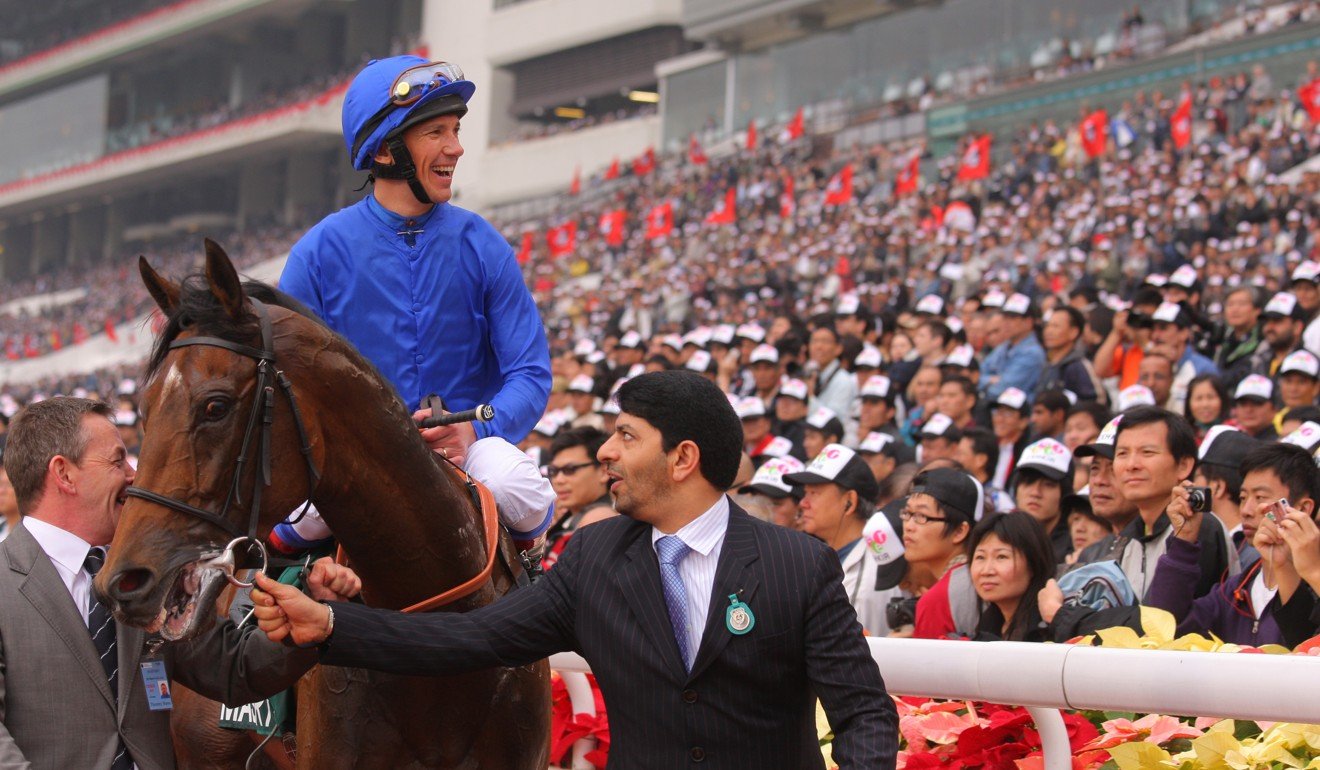 "He has come back very well, you notice his head carriage has changed a lot," he said. "He was racing last year with his head high in the air, trying to get oxygen I think.
"Now, he puts his head down just like a normal horse. He is a very interesting runner, he has improved with each trial but has come up with a tricky gate.
"Although he hasn't been to the Valley before, I think he is pretty adaptable and sensible type of horse so hopefully he can handle it."
Dettori will also ride Starship for O'Sullivan in the second leg of the IJC along with Nunchucks for Caspar Fownes and Happy Dragon for John Moore.
Injury scare for leading local
Top local jockey Vincent Ho Chak-yiu has been declared fit to ride in his second International Jockeys' Championship at Happy Valley on Wednesday night after suffering an injury scare.
Ho hurt his foot while waiting in the gates during a barrier trial on Tuesday morning and raised the alarm when it became painful later in the day.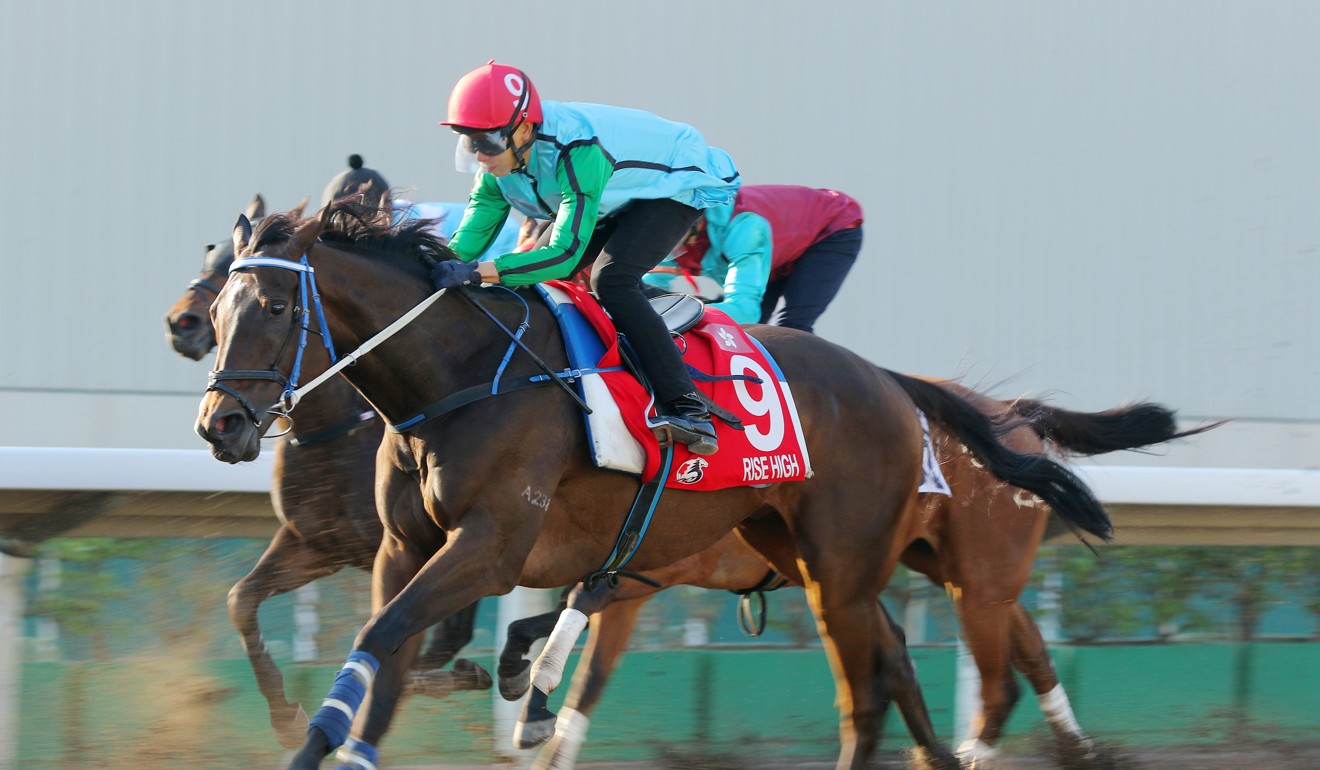 With the biggest week of his career ahead of him, Ho was rushed off for an MRI scan on the injured foot but he was cleared of serious injury.
Ho will ride Rise High in the Hong Kong Cup, who is one of the favourites, along with Full Of Beauty (Sprint), Ho Ho Khan (Vase) and Citron Spirit (Mile).
If you want something done right, do it yourself
While many of the global powerhouses competing in Sunday's Hong Kong International Races are represented by stable foremans for the week, French-based trainer Pia Brandt prefers to do things herself.
An accomplished jockey in Sweden, Brandt does all of the work for her Hong Kong Vase hopeful Called To The Bar in the lead up to the race.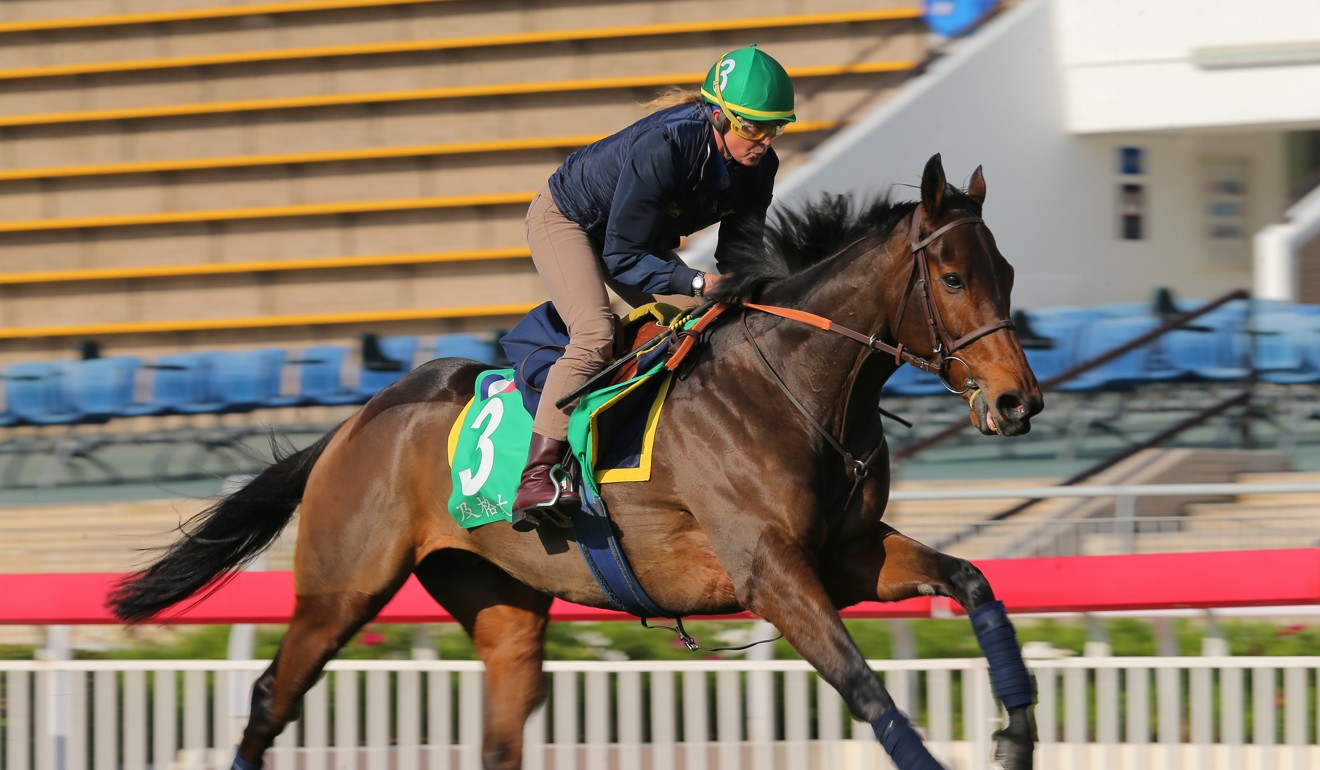 After working on the all-weather surface on Monday, Brandt switched the five-year-old to the turf on Tuesday for a 1,200m hit-out.
"The trip over went fine and he was very relaxed in his canter on the turf today, so I hope he wakes up by Sunday," she joked.
"He worked well at Chantilly before we left and he is ready. I don't think he'll go back on the turf later in the week but we'll see."