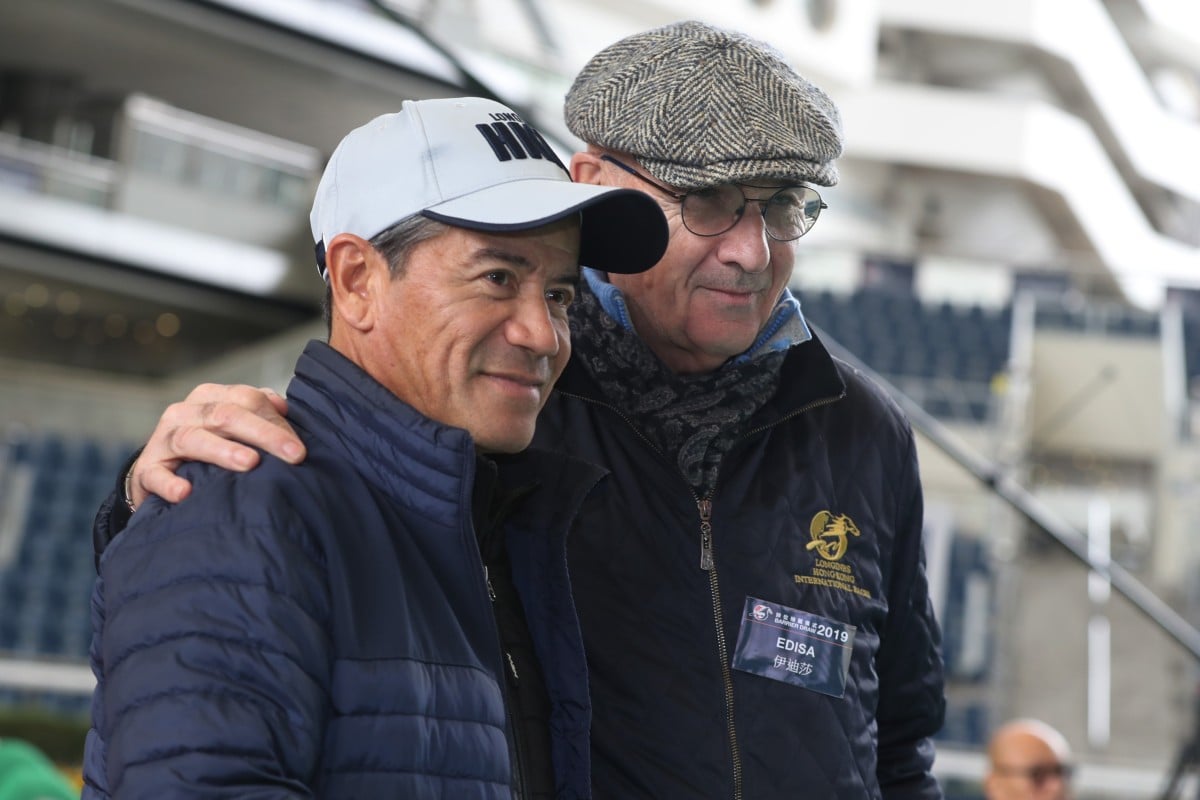 There was an audible groan from the crowd when champion stayer Exultant drew the outside barrier for Sunday's Longines Hong Kong Vase (2,400m), but trainer Tony Cruz doesn't think it will be a problem.
The three-time Group One star might have to cover extra ground to defend his title in the 2,400m contest, but his legendary handler is unperturbed about that, instead pleased that he won't be trapped and jockey Zac Purton can adjust as the race unfolds.
"I'm not worried about it, I think it will be better for him," Cruz said.
"I don't like him to be stuck in traffic going fast and slow. I'm sure there's one or two horses who will lead and to be on their outside is even better. I'd prefer to be out there – I'm happy with the draw."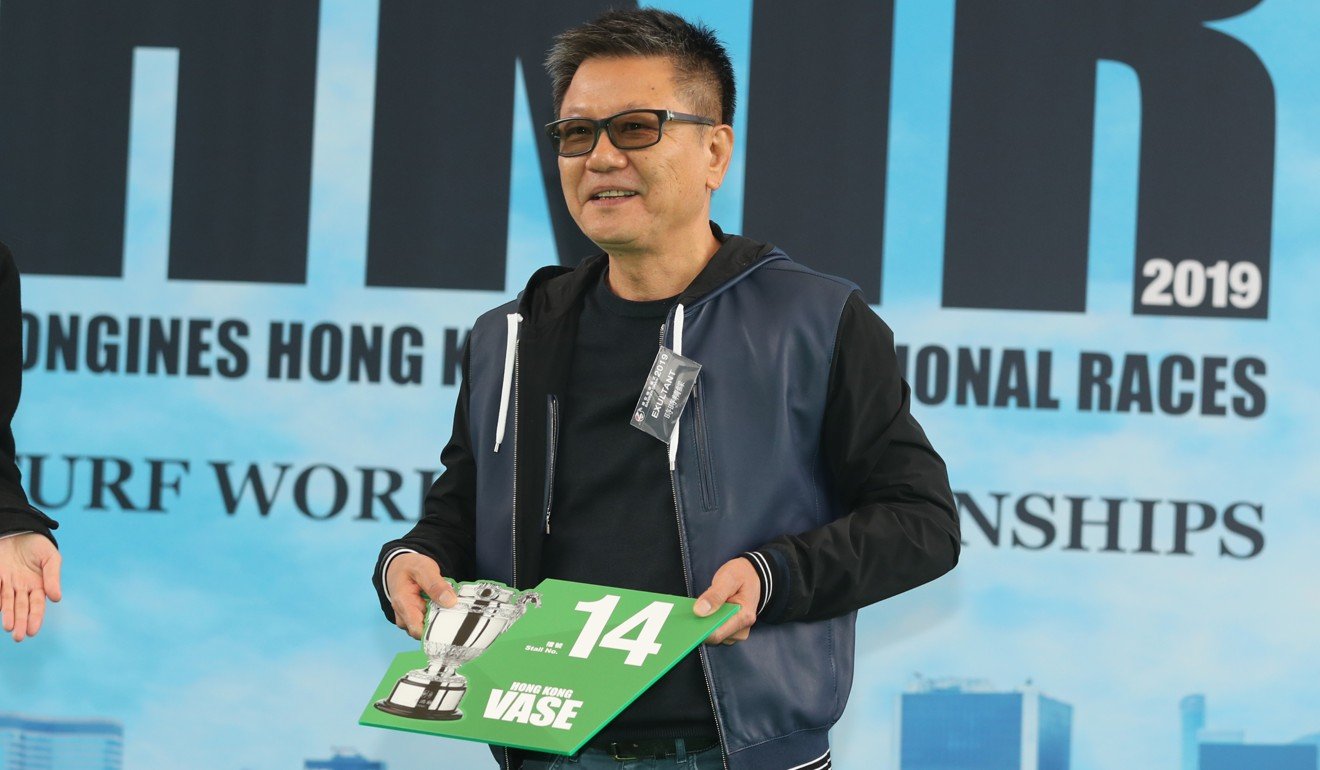 Outside Exultant, the two other stand-out horses fared well with Beauty Generation coming up with gate five for the Mile and Aethero landing 10 for the Sprint.
"It's definitely not a negative [for Aethero] because he is a fraction slow to begin," trainer John Moore said. "He is a big fella, he takes about three strides to really hit his straps and get into that big action that he has. I don't think 10 is a bad gate at all, I think it's good, I was thinking around eight would be perfect.
"There is a lot of pace drawn inside him, it will give him the chance to weigh up what's happening and work out where he wants to be. Overall, we can't do any more with him now. I still think he will be the one to beat.
"I'm very happy [with Beauty Generation] because the pace in that race has drawn gate one, Ka Ying Star, there is a little bit unknown about Indy Champ and others.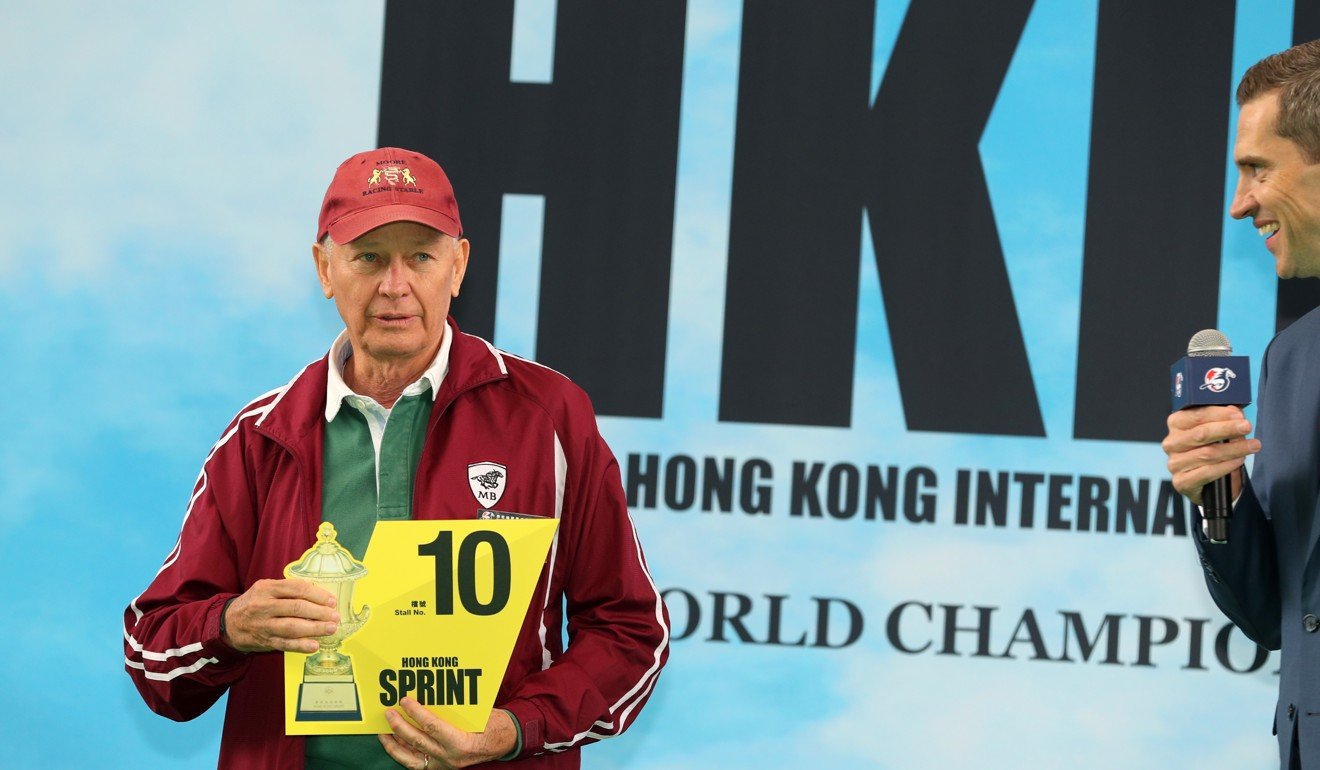 "From my point of view, five is a good gate, gives him the opportunity to gather speed and let Ka Ying Star go to the front, we will probably end up outside Ka Ying Star unless there is some unforeseen pace influence in the race."
Despite speaking to a separate group of reporters at exactly the same time, it was as if Moore was reading Cruz's mind about the likely race setup.
"Ka Ying Star, I'm very happy with one, it's the best alley for him," Cruz said. "We were hoping for gate one and I think we've got a good chance. The instruction will definitely be 'go to the front'."
Gates for the Hong Kong Cup look largely inconsequential for two reasons – firstly, the small field of eight and secondly, because the pace will be on so everyone should be able to find their spot.
The front-running brothers Time Warp and Glorious Forever, who have won the past two renewals of this race, have drawn six and five respectively and Cruz declared the older sibling won't be handing up this time.
"His little brother is drawn next to him but no matter what, Time Warp is going to the front. If we have to fight it out, we'll fight it out," he said. "[Glorious Forever] fooled us last year."
Of the notable internationals in the other races, Japanese stars Indy Champ and Admire Mars came up with gates three and four respectively in the Mile.
Aidan O'Brien's Epsom Derby winner Anthony Van Dyck will have to overcome barrier 13 in the Vase, highly rated Japanese raiders Lucky Lilac and Deirdre were allocated the two inside alleys while Melbourne Cup placegetter Prince Of Arran fared better than last year, coming up with eight rather than 14.
The two visitors for the Sprint, Australia's In Her Time (gate four) and Japan's Danon Smash (eight), both drew well.