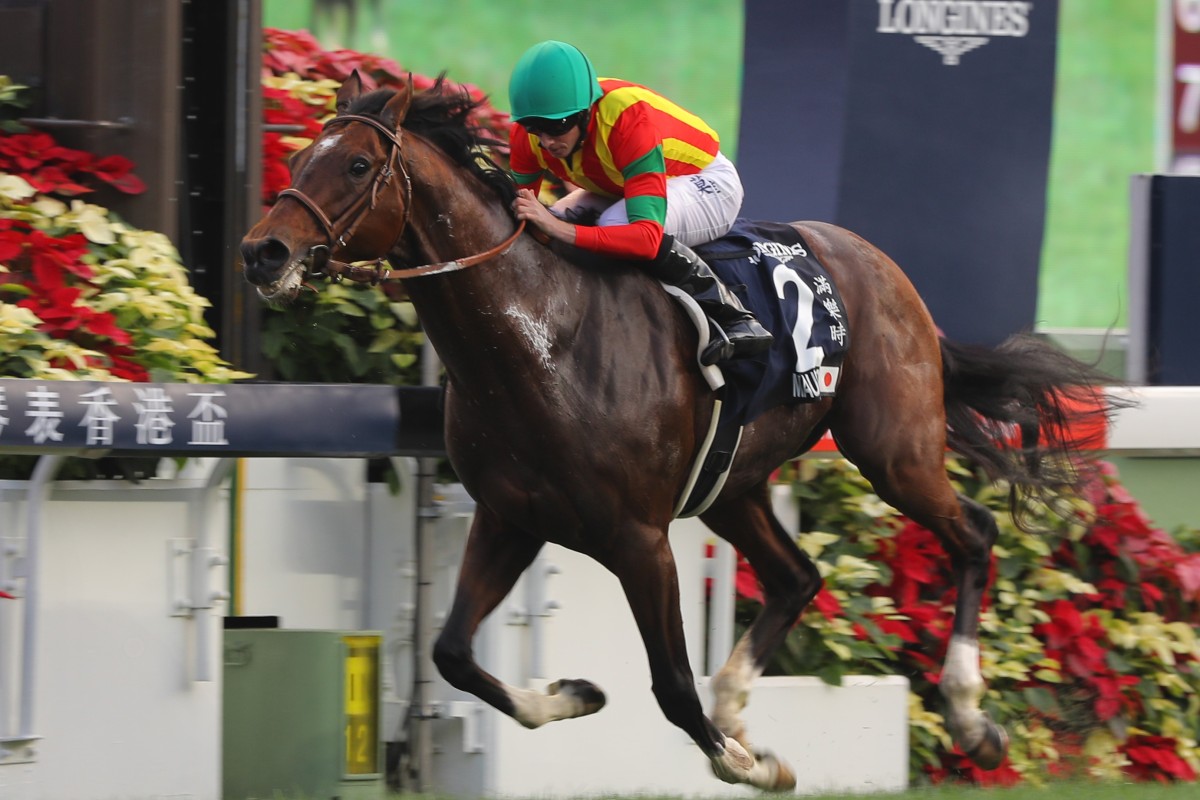 There are few racing jurisdictions in the world that are yet to experience the might of an immaculately trained Japanese horse picking off their major races and Hong Kong is no exception.
Sha Tin punters have become accustomed to seeing Japanese raiders topple home-grown heroes with the likes of Maurice, A Shin Hikari, Lord Kanaloa and Satono Crown all experiencing HKIR success this decade.
Even with their darling mare Almond Eye scratched from Sunday's Hong Kong Cup, many experts say they would still be surprised to see them head home empty-handed.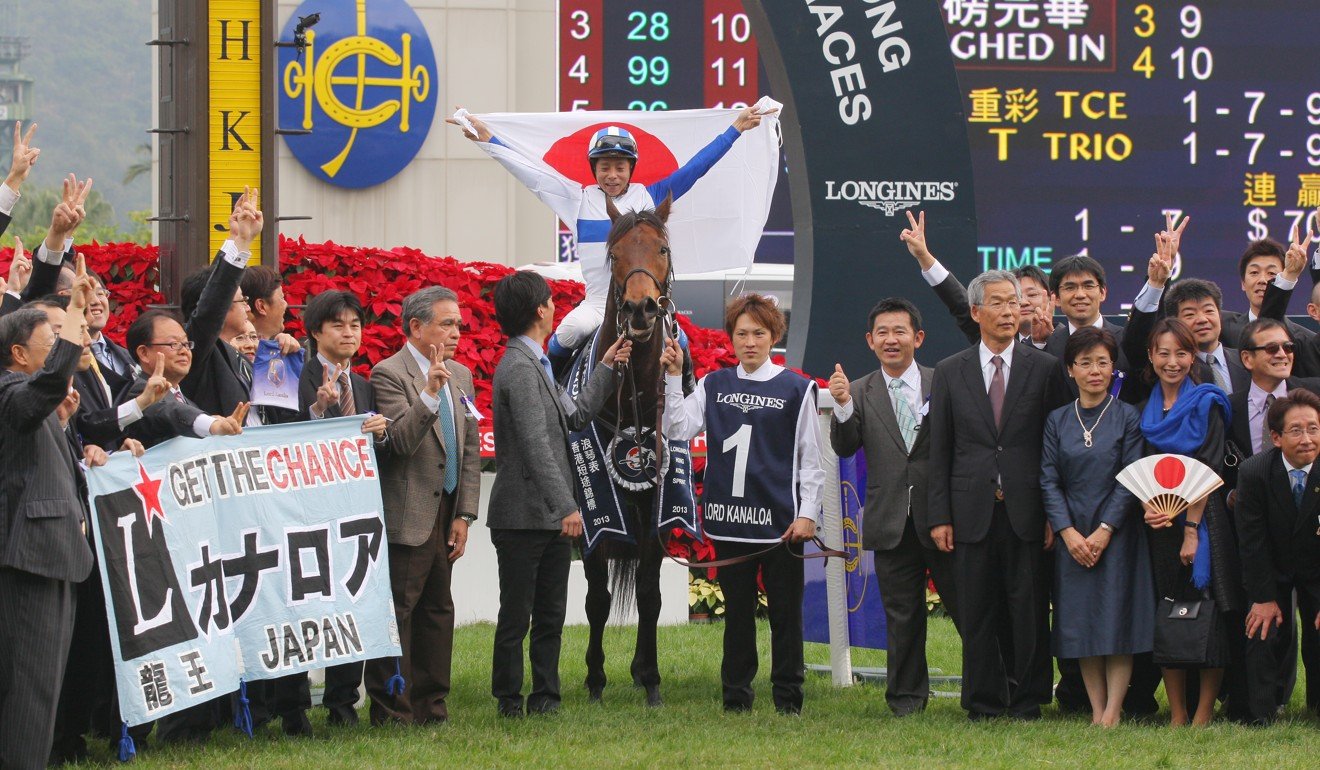 Coming on the back of one of their most successful spring racing carnivals in Australia which saw them win both the Caulfield Cup and Cox Plate, Japan has live chances in each of the four Group Ones on Sunday.
Champion jockey Zac Purton summed up their world dominance best when pressed on their ability to travel around the world and win at will.
"I don't think they need to see [if they are the best], I think they already know it," he said.
Purton is no stranger to their success either, having won a Caulfield Cup on Admire Rakti in 2014 and ridden favourite Fame Game in the Melbourne Cup a year later.
Japan's dominance is no fluke, however.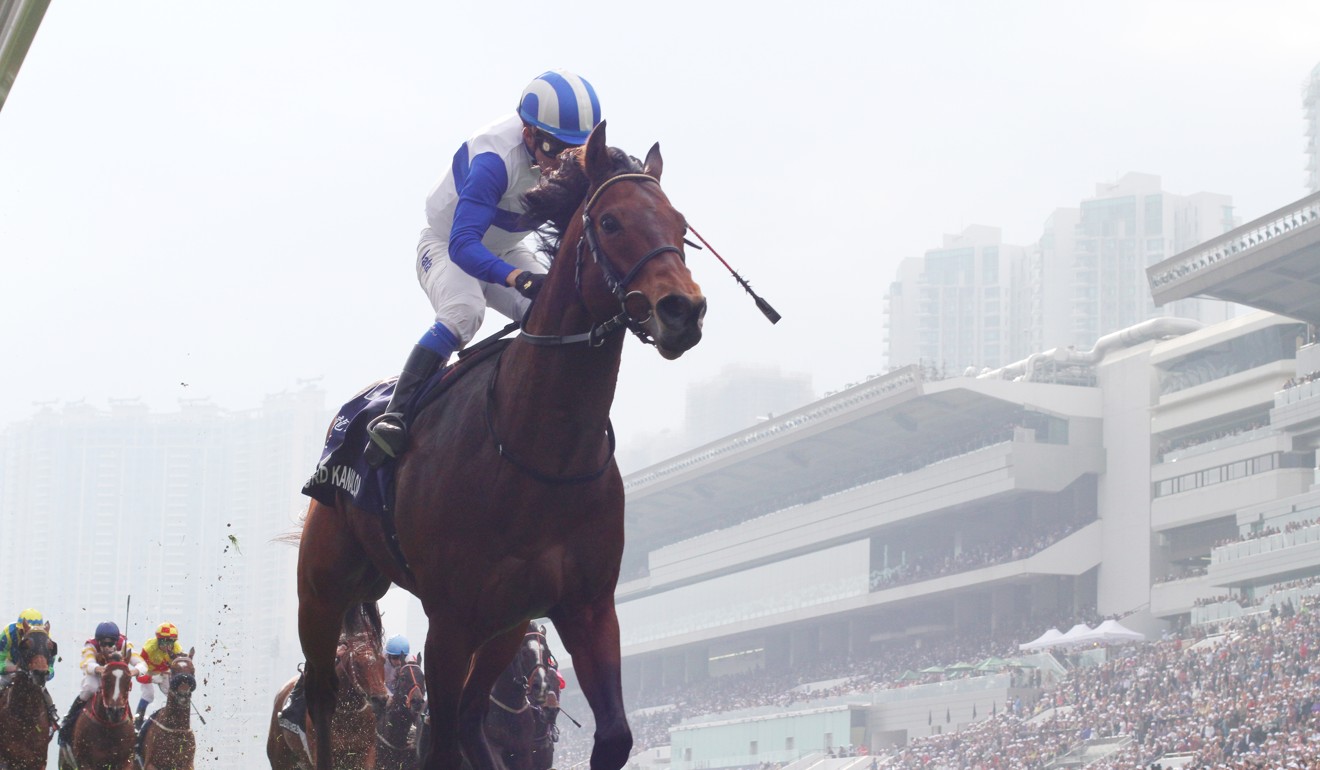 Purton said their obsession to be the world's best begins with their breeding.
"They set themselves up many years ago with their breeding, you only have to have a look at the bloodlines that they have got," he said. "They don't rest on their laurels.
"They are continually searching for the best they can get, pursuing and chasing them to come in to continue to grow their industry."
Most of Japan's racing success can be traced back to champion American galloper Sunday Silence, who was bought in 1990 by the famous Yoshida family to headline their stallion roster.
Since then, Japanese breeders – led by Yoshida's Northern Farm operation – have thrived on an "only the best" mantra.
By bringing the best Group One winning mares in to be served by Sunday Silence, Northern Farm produced the likes of Deep Impact, who was able to take over his father's crown as the champion sire after winning the Japanese Triple Crown in 2005.
It was reported that between 2010 and 2015, the Yoshida family spent more than US$100 million on high-quality broodmares to be served by their stallions.
Since then, Sunday Silence progeny have gone on to produce the likes of Lys Gracieux, Mer de Glace, Delta Blues, Pop Rock, Admire Rakti, Kitasan Black, Real Steel, Vivlos and Almond Eye.
Of the nine-strong team of Japanese runners on Sunday, Win Bright, Deirdre, Glory Vase, Lucky Lilac, Admire Mars, Indy Champ, Normcore and Persian Knight boast Sunday Silence bloodlines.
Arrowfield Stud chairman John Messara picked up on their rise to prominence quicker than most and reaped the rewards after sending some of his best mares to be served by Sunday Silence in the late 1990s.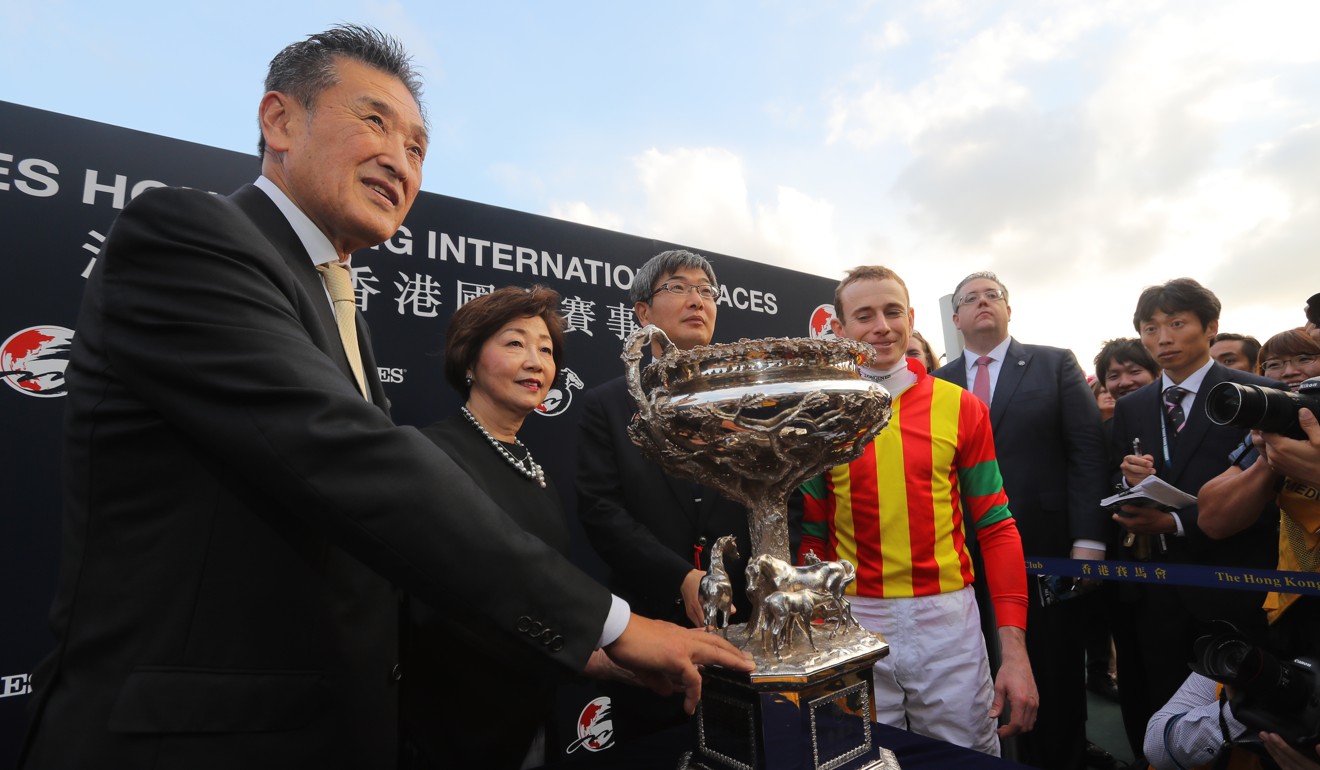 "First of all, he was an outcross for Australian bloodlines but most importantly he was a superdominant stallion and I could see that from the figures," he said.
"To get the sort of figures he was getting, indicated to me he was going to be a very dominant stallion so we wanted a piece of the action, so we sent some mares to Japan to be covered by him and brought them back in foal to Australia.
"We could see that Japan was rising, like a phoenix out of the ground as a breeding and racing nation."
From that, Messara bred Sunday Joy who became a Group One winner before going on to produce eight-time Group One winner More Joyous.
Some 20 years on, Messara is still riding the Japanese wave of success, striking a deal that sees Maurice, Real Steel and Mikki Isle stand at Arrowfield, in Australia's Hunter Valley, during the southern hemisphere breeding season.
"The Japanese are brilliant people, they entered the car and electronic industry and got in there from a standing start," Messara said.
"I deal mainly with [chief executive] Katsumi [Yoshida], he is a brilliant operator and he has essentially concentrated on quality and they have gone to prove themselves on the local and international stage.
"He has been brave enough to send some of his best horses overseas and prove how good his horses are."
Their attention to detail does not stop with breeding though.
Purton said their horses were trained to the minute for success, pushed through a programme where only the best can survive.
"There is nowhere for them to hide, they gallop mainly on woodchip which is really deep and uphill," he said.
"They don't give them soft gallops, they will put their best Group One horse with their second-best Group One horse, pair them up and send them together.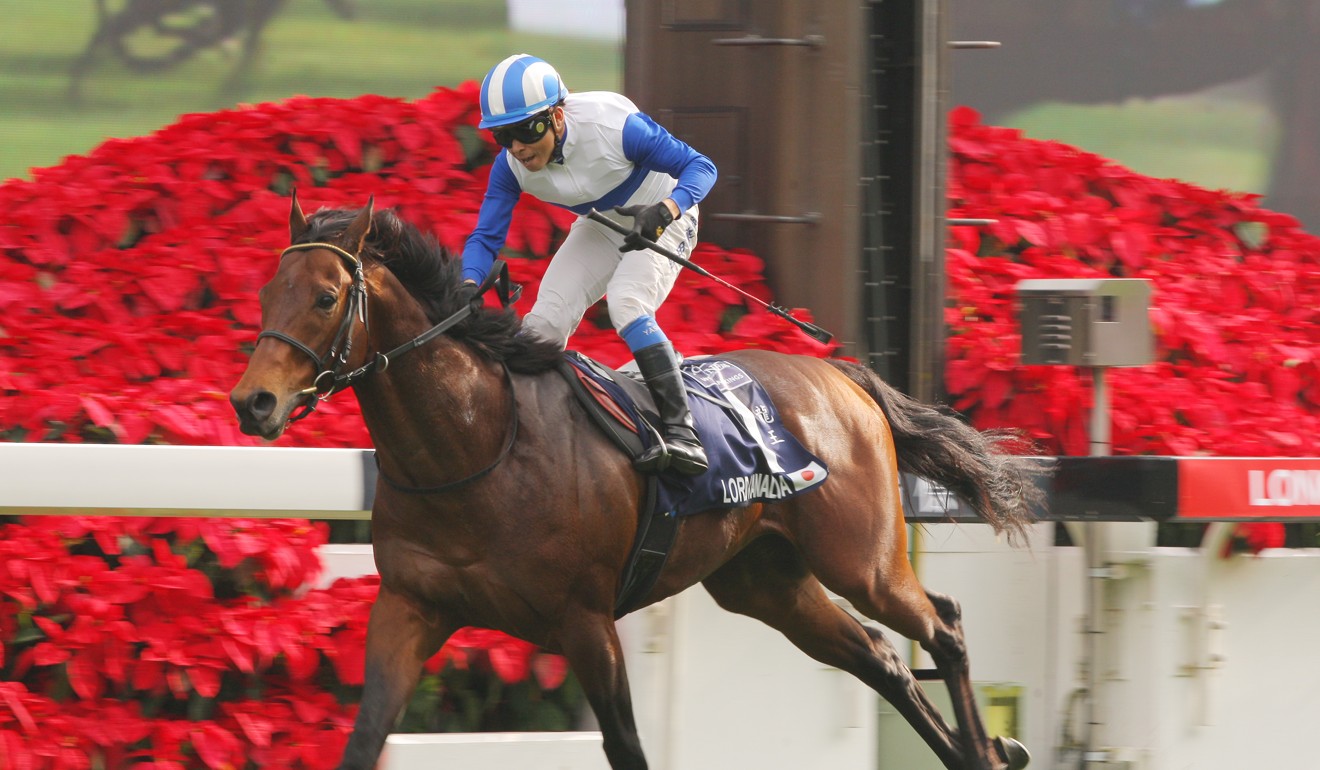 "When you go to the races, there are no sit and sprints, no cheap little races that the weak ones might be able to win, they are all a good, strong gallop and the best ones will always put their hand up."
With an abundance of horses at the top level, Purton said it was inevitable that Japanese trainers would look to other jurisdictions.
"Their races are predominately set-weight races so you can get a dominant horse that will continue to win all the time. If you keep running second and third to that horse, it is not much fun," he said.
"You take that horse overseas, like we see every year, and they pick off Group One's around the world, it is about giving their horses another chance to win a Group One race."
And with Group One winners Indy Champ, Win Bright, Lucky Lilac and Admire Mars leading a strong Japanese contingent at Sha Tin on Sunday, it wouldn't surprise if there's more Hong Kong silverware heading to the Land of the Rising Sun.