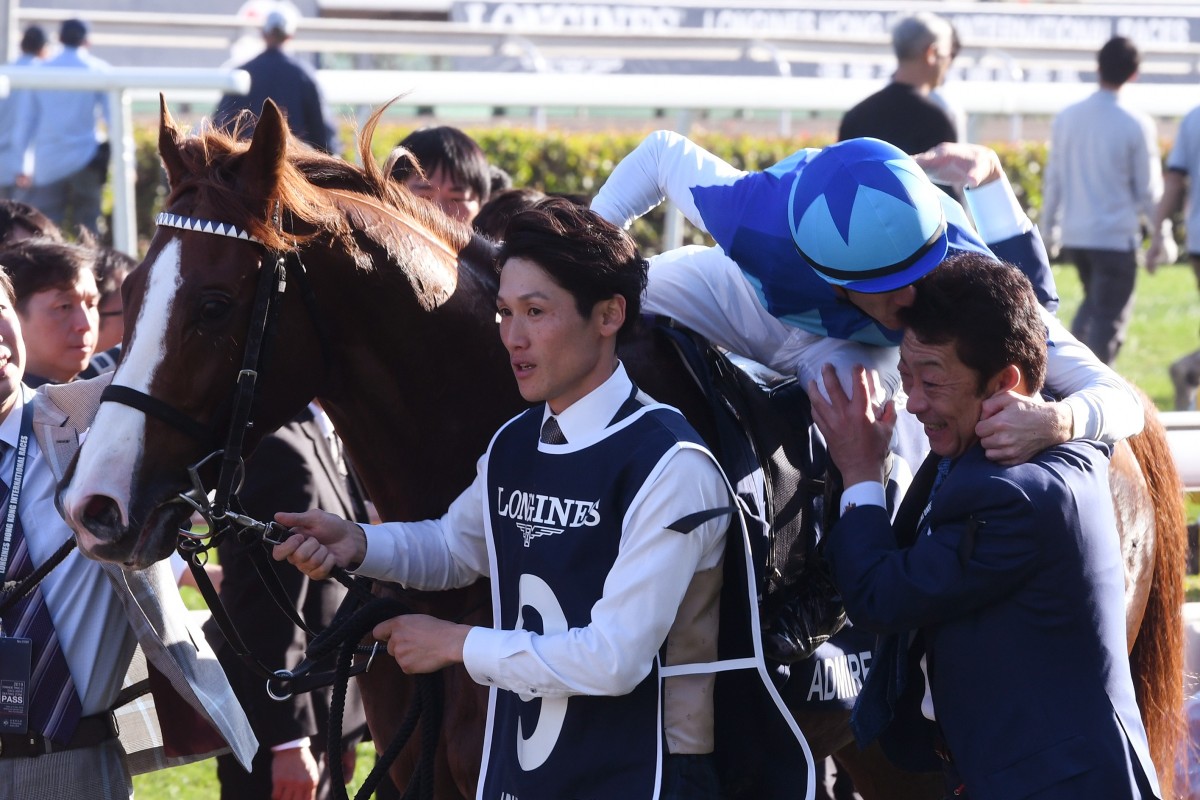 Forgotten Japanese raider Admire Mars delivered an emotional Longines Hong Kong Mile victory for connections as a new reality confronts two-time Hong Kong Horse of the Year Beauty Generation.
Trainer Yasuo Tomomichi stood in tears in the winner's circle as he waited for Admire Mars to come back to scale, the victory coming just a few weeks after the death of the three-year-old colt's owner Riichi Kondo.
The familiar dark blue, light blue and white colours of the prominent owner have won races around the world – including a Dubai Duty Free Stakes (Admire Moon in 2007), Caulfield Cup (Admire Rakti in 2014) and now on Sha Tin's biggest day.
Punters found Admire Mars late, but he still started at a big price of $27 for a horse who had won five of his eight starts (including two at Group One level), even if his last run had been disappointing.
Ka Ying Star took up the running as expected with Zac Purton and Beauty Generation sitting second, while Admire Mars and Christophe Soumillon settled fifth.
Purton hit the front with Beauty Generation at the top of the straight, but it was only short-lived as he was quickly headed by Admire Mars and Waikuku.
Age seems to have caught up to the seven-time Group One champion – at seven he still runs races most horses could only dream of, but he is no longer an unstoppable force.
"He was gallant in defeat," trainer John Moore said of the $2.90 favourite.
Admire Mars and Waikuku were left to battle it out, with the younger Japanese galloper holding sway by half a length.
It gave popular Belgian jockey Soumillon his second Hong Kong International Races victory – his other coming in the Mile with Good Ba Ba in 2008.
That was the middle peg of Good Ba Ba's astonishing three in a row – the record Beauty Generation was chasing – so it was somewhat appropriate that Soumillon was the man to deny it.
"When I saw Beauty Generation running this season he didn't have the same magic he had last season. That gave me a chance to think that he was beatable, it had already happened twice," Soumillon said.
"I knew my horse was very strong. Unfortunately his last run wasn't that good, he was the best two-year-old in Japan last year and probably the best three-year-old in Japan this year as well.
"I knew he could stay the distance quite well, he had good gate speed and he likes the ground so I was quite happy.
"I told the lad before the race when I saw the odds on the screen that there was something wrong there – I thought he should have been in the first four favourites. When I saw that, I thought something was wrong.
"But I rode my race like he was the favourite and it paid off."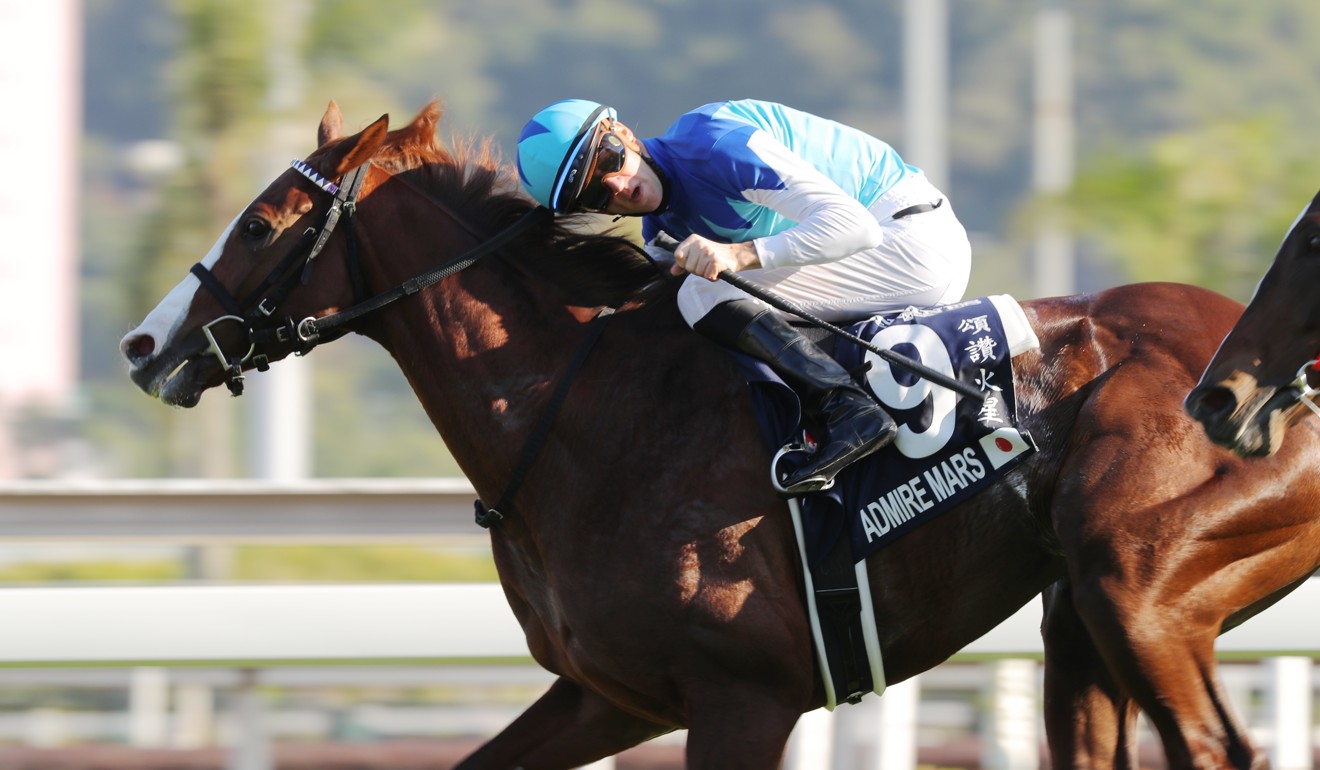 It was clear the win meant so much to connections in the wake of Kondo's death, with his wife – who wanted to be referred to as Mrs Kondo – holding a picture of her husband during the presentation.
"I'm very, very happy. I wasn't sure we would win so to be able to get up there and take a picture with the horse was a big honour," she said.
Tomomichi made sure everyone was coordinated for the day as they tried to give the horse an extra boost to win in Kondo's honour.
"Today our suits and ties and everything are [matching the colours] to help cheer the horse on. So I feel like today Kondo is still here with me watching the race," he said.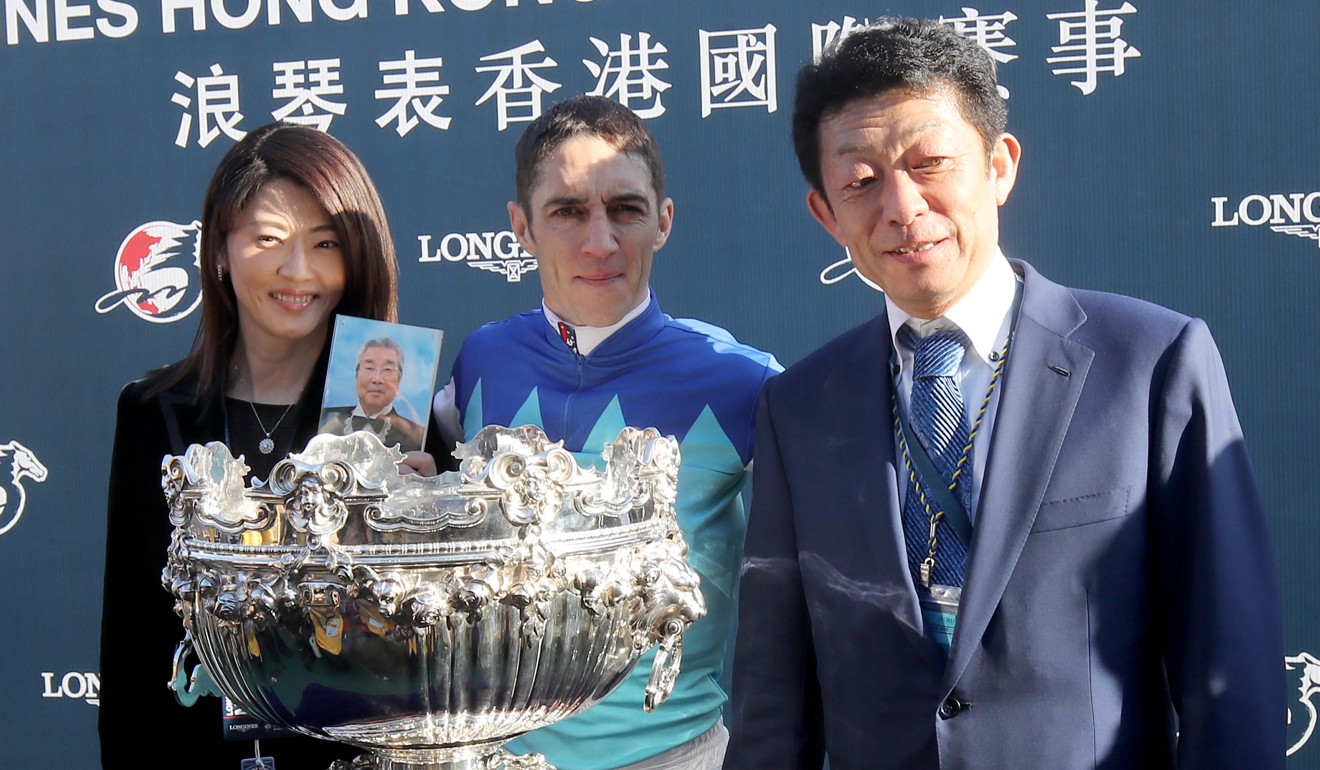 "He was a strict person and he could be tough to work for but he was always a loyal client and he knew who his friends were and he would take care of them, even if he'd yell at you periodically."
Soumillon also paid his respects.
"It's really important for me and for Japanese racing, he was one of the biggest private owners in the Japanese racing industry," he said. "He was very famous, he loved horses, we've seen his colours over a long time – he's won everywhere. I'm very happy and proud to have taken these colours so high today."
Fellow Japanese contestant Indy Champ, who started a $2.95 second favourite, had no luck in the straight and finished seventh.