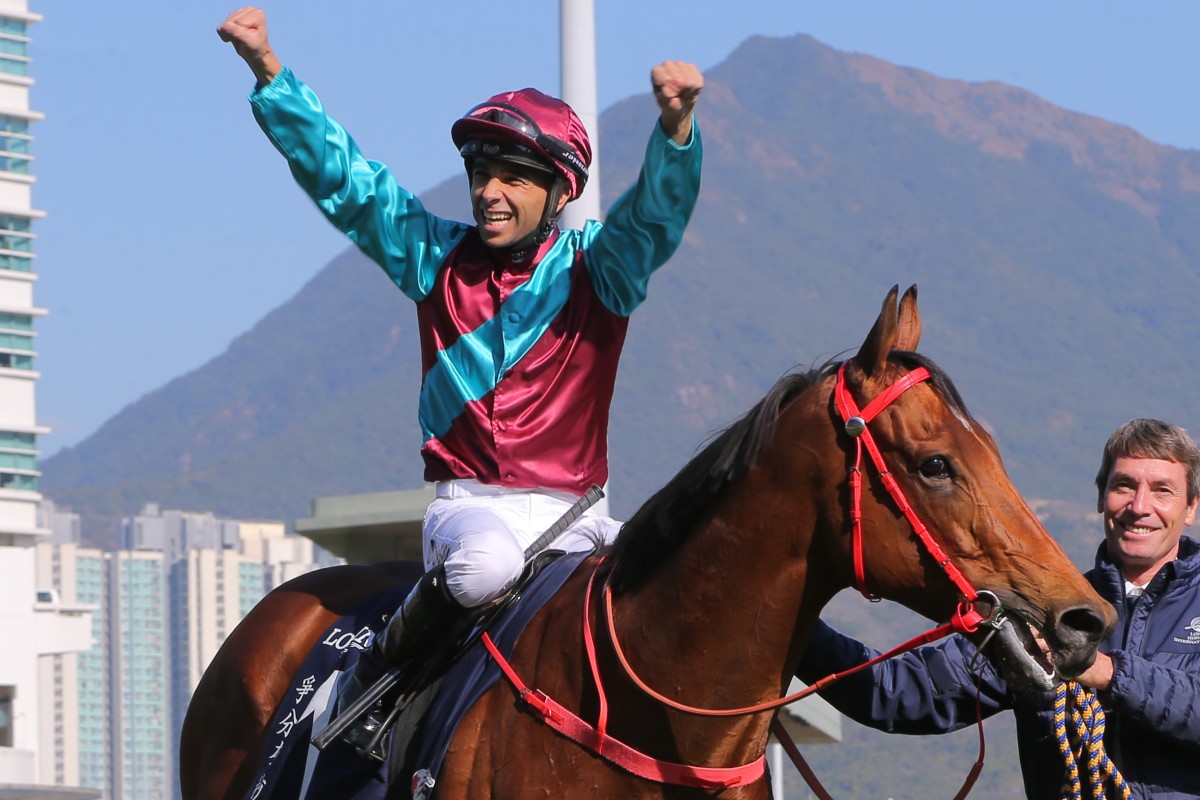 It was an especially animated Joao Moreira that emerged from the jockeys' room after the final race at Sha Tin on Sunday, but it was the thought of his family back in Brazil rather than his five winners that had him most excited.
The star jockey described the scenes he imagined unfolding in the Moreira household during the early hours of the morning as he delivered a magnificent haul at the Longines Hong Kong International Races, including two of the four Group Ones.
"I can imagine my brother watching the TV, screaming and shouting and waking up everybody," Moreira said, throwing his arms about.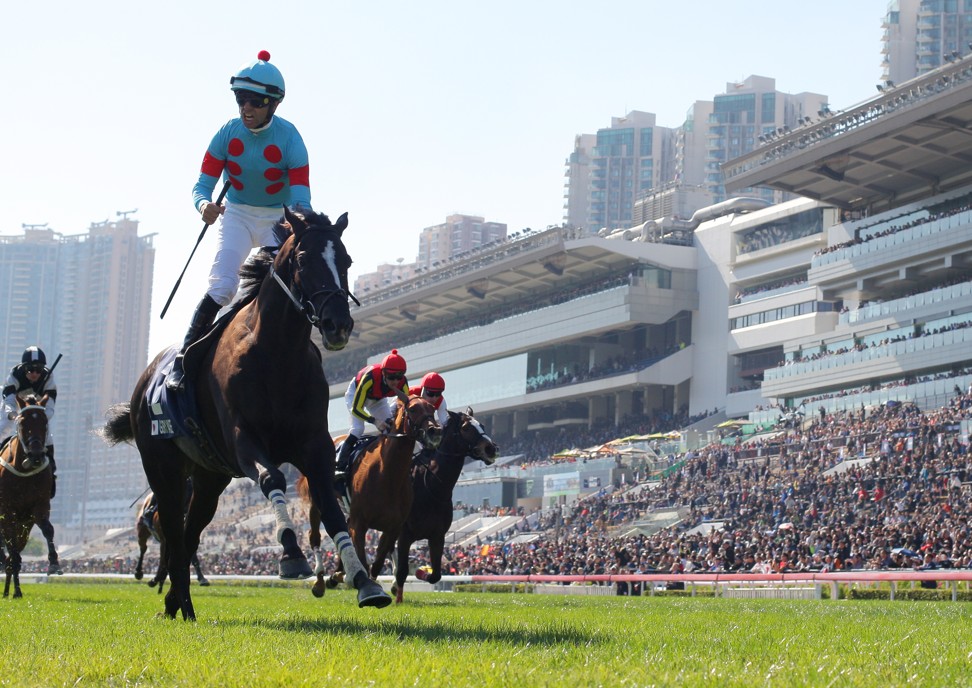 "My mum coming out with her big, long hair and saying 'what is that?' and then saying 'ahh my son, he's amazing' and then calling me crazy," the Magic Man added, imitating his mum's hair with his hands.
Moreira said his family regularly wake up in the middle of the night to watch him work his magic, tuning in via the Jockey Club website.
It was a touch before 3am in southern Brazil when Moreira took out the Group One Longines Hong Kong Vase (2,400m) aboard Glory Vase and 40 minutes later he had his big-race double after snaring the Hong Kong Sprint (1,200m) with Beat The Clock.
It was a more palatable 7am in the Moreira household when he was heading home to give them a call and celebrate his feats with his wife and children.
"I'll go back, have a nice dinner, give my wife and kids a big kiss and get on FaceTime to talk to my mum, sisters and brothers," he said.
While five-timers come around far more regularly for Moreira than most jockeys – his last was on October 12 – his effort on Sunday was special, with the 36-year-old winning four of the first five races to stamp his authority on Hong Kong's biggest day.
He kicked things off with victory aboard Triple Triple in the opening race, took the third with Beauty Applause and reeled off a running Group One double in the fourth and fifth events, before chiming in again in race nine with Fat Turtle.
"What a day. It's always hard to win one of those big races so to win two in one day is something that will stick in my mind for the rest of my life," he said.
"I really believe luck plays a big role in this game. Some of the races I won I was quite lucky, I had to come up with different plans and things worked out pretty well, but it could have gone the other way around."
Moreira's win on Fat Turtle was a classic case of the Brazilian having to revert to plan B, with the jockey forced to weave his way through the field after cornering deep on the rail.
"That's a good example of a race that luck has played a big role in. I obviously thought I was going to be forward, maybe one off the fence, one back," he said.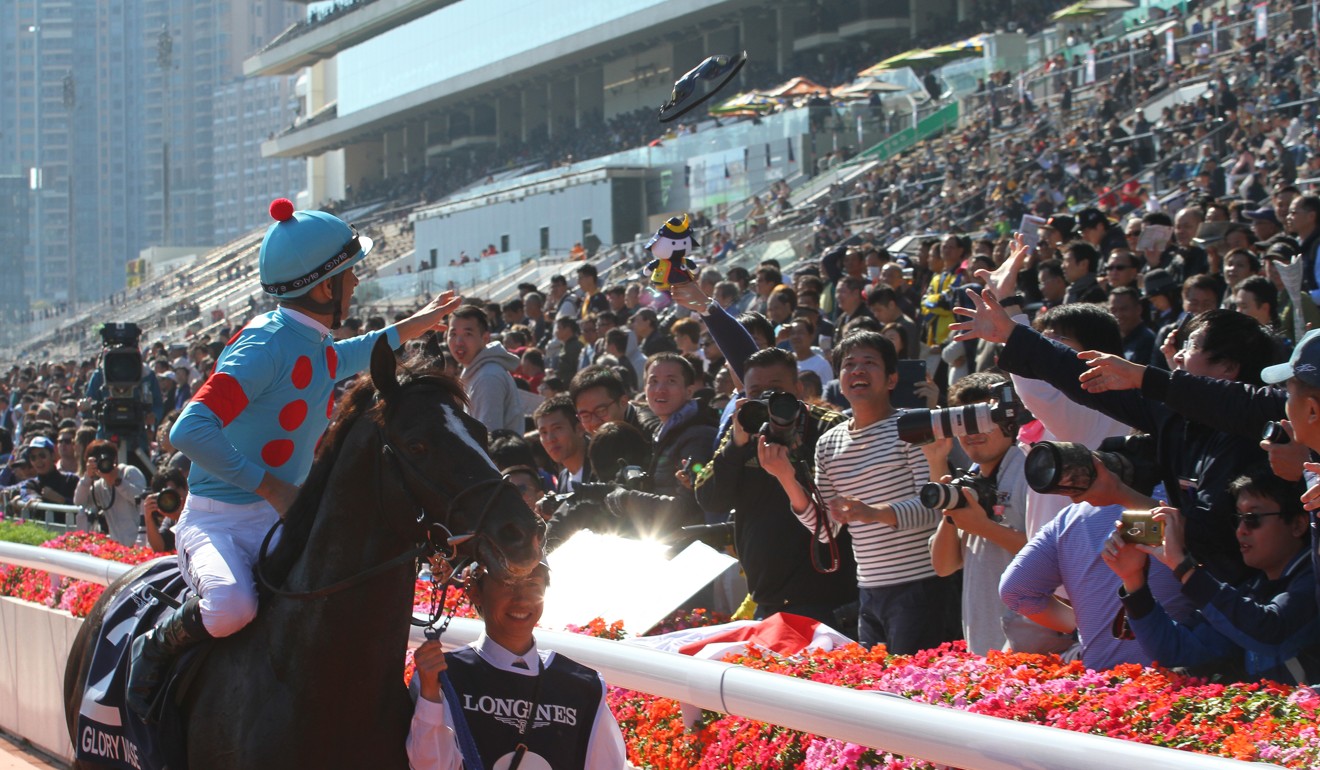 "But I didn't jump well and I had to say 'OK, I'm going to have to come up with something quickly', otherwise I will get stuck three or four wide.
"So once I got in three back on the fence I thought 'it might be a trap but if things work out, it might be the perfect place to be' and it worked out pretty good."
Meanwhile, another highlight outside the Group Ones was the barnstorming performance of the Derby-bound More Than This, who came from last to take out the Class Two Eishin Preston Handicap (1,600m) for trainer Francis Lui Kin-wa.
Lui has an enviable hand ahead of the four-year-old series, which begins with the Classic Mile in January, with both Golden Sixty and More Than This shaping as top chances – however Sunday's performance left him certain of his top pick once the Derby rolls around in March.
"Over distance I think More Than This is better," he said. "He did well and he's only a three-year-old. He looks like he needs distance.
"Golden Sixty is an honest horse and he's got a very good fighting heart but he's not a big horse, he's a light horse, so I have to be careful to maintain him."