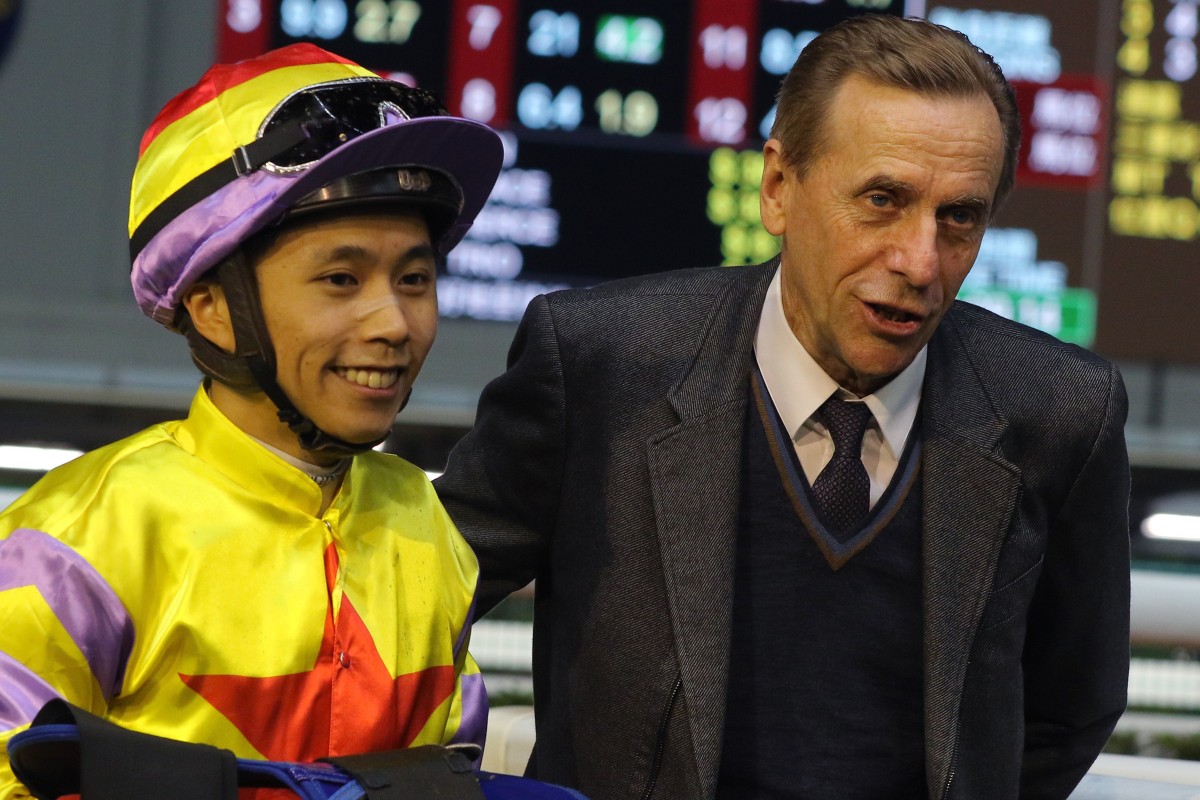 Addressing your thoughts, questions and statements about Hong Kong racing. Have something to say? Send a tweet to @SCMPRacingPost.
It's an upset in the Valley nightcap as Ping Hai Galaxy bursts clear at 159-1 for Matthew Poon Ming-fai and John Size – @HKJC_Racing
How often does the 11-time champion trainer have a $100 winner?
It is such a rare occurrence that of Size's 1,233 victories in Hong Kong, just three have started at triple-figure odds.
Ping Hai Galaxy joins the exclusive club alongside It Has To Be You, who won the 2013 Classic Cup at $126 with Tim Clark in the saddle, and Even Tilden, who saluted in a Class Four down the Sha Tin straight for Shane Dye in 2003 at $107.
Incredibly, all three happened in the month of February. Go figure.
Of Size's 8,685 runners since arriving at Sha Tin in 2001, just 113 (1.3 per cent) have ever started 99-1 or longer.
In 2017-18, only one horse (the completely forgettable Accession Years), ran at that quote. It was a similar story in 2016-17 when just three of his starters belonged in that category.
Things have been a little different this season with Size not enjoying the same success as he's had previously, currently sitting in ninth on the championship table with 22 winners.
(Of course, that's understandable – when you've won the past four titles it's tough to maintain those ridiculously high standards – but it is worth noting his prize money total of HK$71.5 million is almost HK$22 million more than anyone else.)
Size has had 14 runners jump at $100 or longer this term, including three of his seven starters at Happy Valley on Wednesday night – Victory Mastery and Dynasta were the others.
Given the special occasion, the Australian was happy to play up the shock result afterwards.
"They didn't respect the trainer too much did they? I didn't think I was that bad. Maybe I'm not going too well at the moment and they think I'm retired," Size laughed. "It was a good result, Matthew needed a winner and so did I."
Ping Hai Galaxy came to Hong Kong after winning both his starts in easy fashion in Australia – a couple of lower-level races at Ipswich.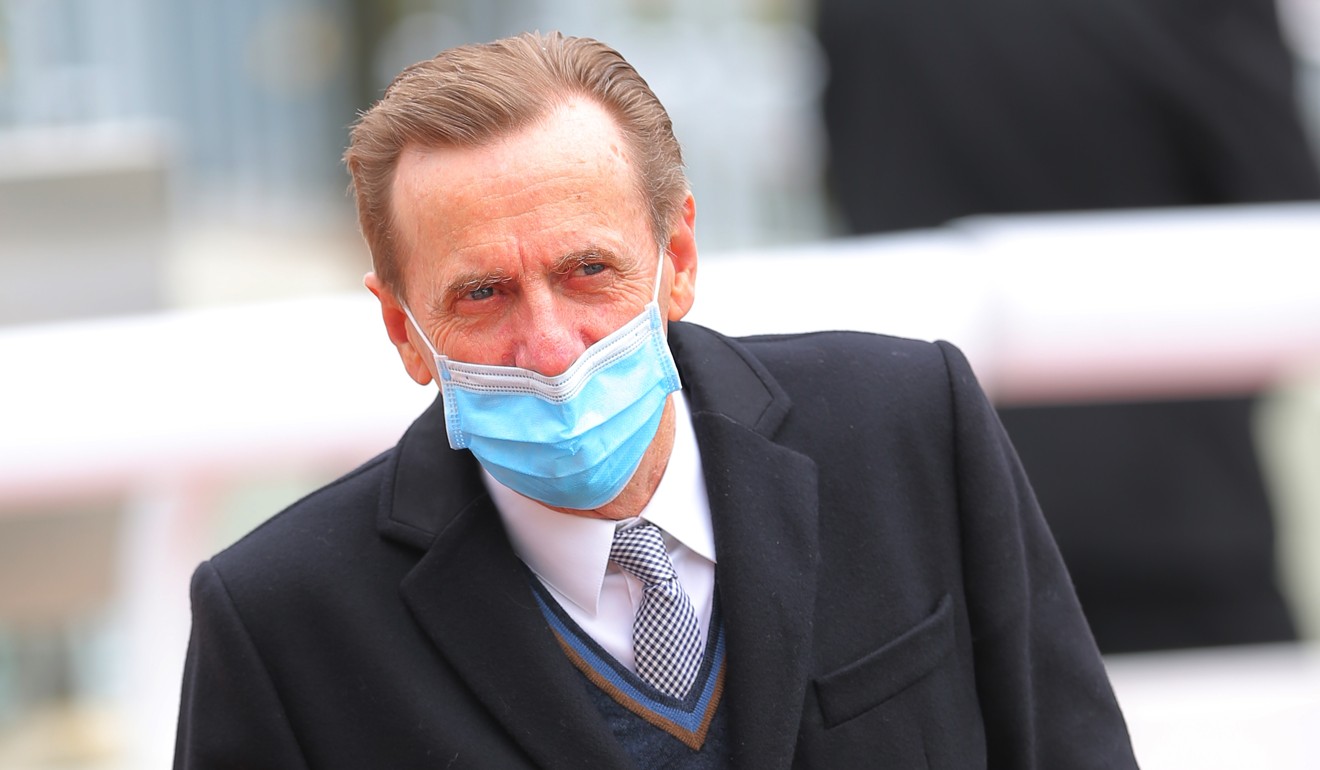 He showed enough in two trials to suggest he could make an impact early in Hong Kong, but struggled to find his footing on race day, finishing down the track in three starts last season.
The son of The Factor had finished closer in two runs this term, but they only resulted in an eighth and 14th.
Despite those results looking ordinary on paper, Size said there was some merit to them.
"His last start was very good – it says four-and-a-half lengths and he probably did run last – but he was three-deep the entire time, he was overworking and with the long straight at Sha Tin he just couldn't get up to the line," he said.
"That wasn't long ago, so he comes here, he gets a beautiful run behind the speed and it was his first start at Happy Valley. He might be a good Happy Valley horse.
"He's always shown talent, he can run time, he can gallop. His trackwork and his trials have always been sound, he just hasn't shown strength at the races.
"Sometimes the [previously raced horses] get a bit stronger when you keep running them. I think everyone would be pretty relieved he's won a race."
The win was also the first for the Size-Poon combination (they have only joined forces seven times, all this season), while the jockey continues his stunning form on long-priced winners.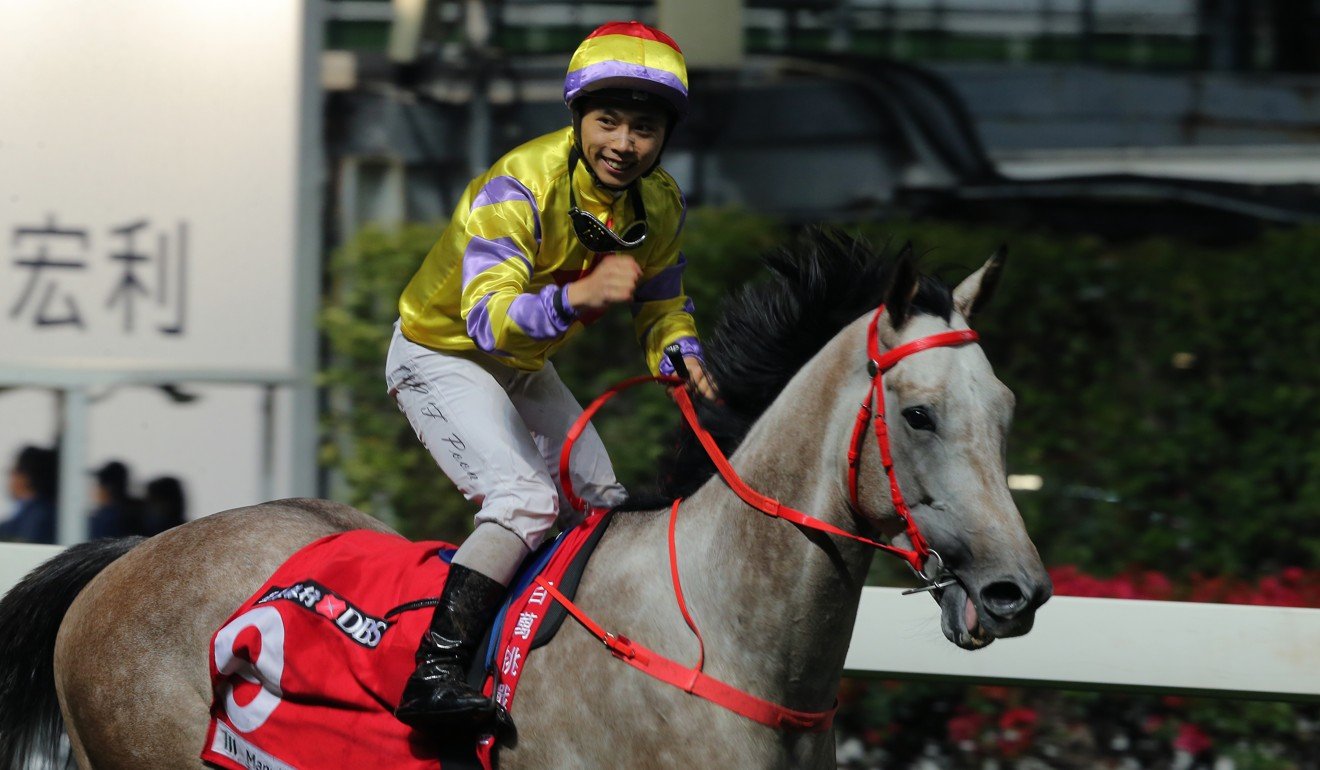 The 25-year-old also guided Rickfield to victory at $176 in October, so of the three $100-plus horses to salute this term (McMunigal is the other), he's been on two of them.
Now to the question most punters want answered – did the trainer have a sneaky wager?
"Of course not, I wouldn't bet on my best horse."