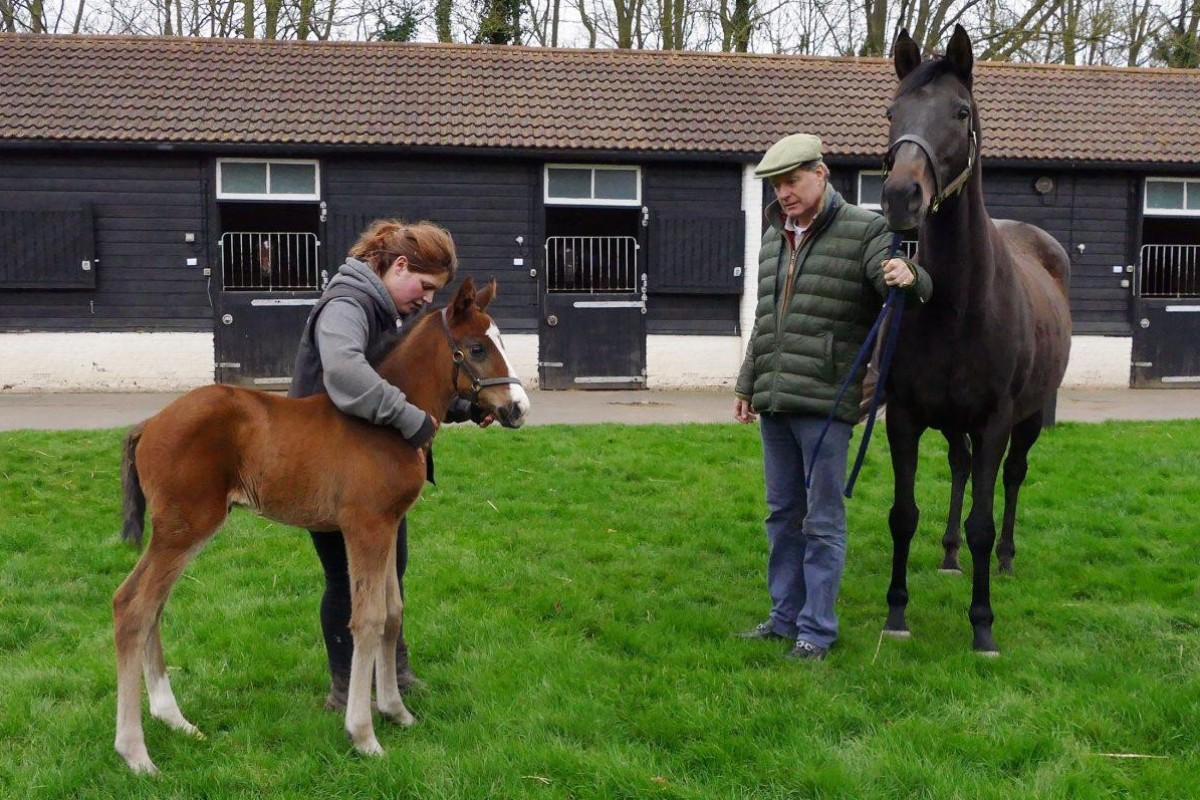 Two weeks ago, top-level galloper Ka Ying Star put up a career-best effort when placing second in the Group One Queen's Silver Jubilee Cup, just a half-length behind eight-time Group One winner Beauty Generation.
As chance would have it, the team who were responsible for bringing the Tony Cruz-trained gelding into the world five years ago at New England Stud over 9,500km away in Newmarket, England, welcomed his full-brother later that same Sunday.
Like his older Hong Kong-based brother, the new colt foal is the product of the Balding family's historic Kingsclere Stud, which boards several of its mares at New England Stud during the covering season so as to position them within touching distance of Newmarket's rich offering of stallions.
New England Stud is also the birthplace of Hong Kong Vase and multiple Group One winner Ouija Board and her English Derby-winning son Australia.
New England owner Peter Stanley is full of praise for the new arrival.
"He's a good size colt, with good substance in bone, particularly being the product of an 18-year-old mare," he reports. "We're very happy indeed."
Hong Kong owners would be well advised to keep a close eye on this full-brother when he graduates to the track in the Kingsclere Racing Club silks that were carried by Ka Ying Star when he raced in Britain under the name Urban Aspect.
As is the case with all Kingsclere-bred horses, this latest addition will not be offered at the sales as foal or yearling, but will instead represent the Kingsclere operation's racing club in the first instance and thereafter will be readily available to private offers should he show sufficient promise on the track.
"We lease everything we breed to the racing club," Kingsclere Stud owner Emma Balding explains.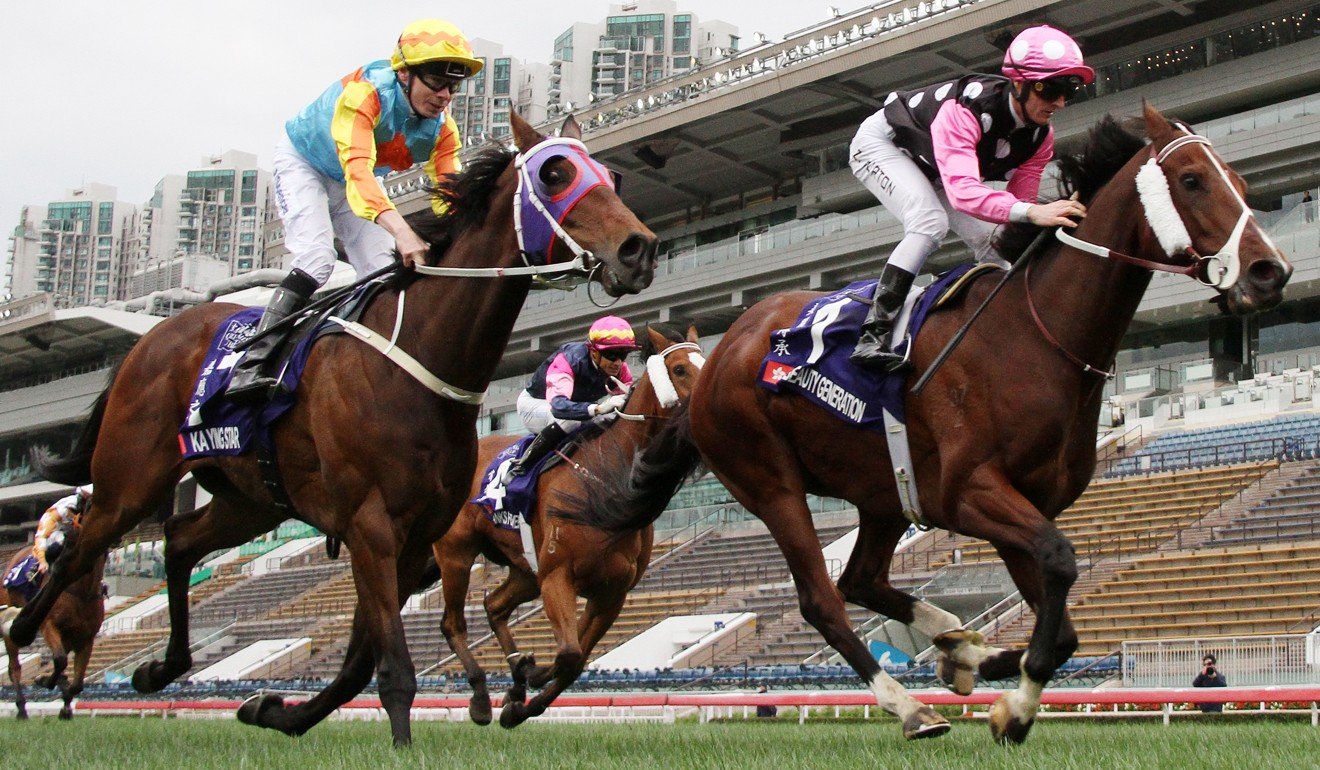 "We don't sell anything as a foal or a yearling. We sell them in training as and when – if they're very good or very bad – and try and keep the best of the fillies to come back to the stud."
Balding acknowledges that this policy of retaining all home-bred horses for the racing club in the first instance places significant pressure on her trainer son, Andrew, who trained Phoenix Reach to win the 2004 Hong Kong Vase in just his second season.
"He's got to turn them into racehorses, but racehorses are what we're trying to produce," she said. "Breeding sound, trainable horses is much more what it's about than getting them ready for the sales."
Both Stanley and Balding will be willing this colt on with extra gusto, given that he will be the last of Casual Glance's offspring, as it is confirmed that she has now been retired from broodmare duties.
But the truth is that her recent foals have been somewhat of a pleasant surprise for Balding, who had retired the mare – temporarily, as it turned out – before Ka Ying Star had the chance to demonstrate what her offspring were capable of.
"It's a funny thing because I always thought that Casual Glance was my ideal shape and make, and she was by Sinndar, so I thought she would be my takeover mare and it didn't happen. I didn't think she was breeding very sound animals, and in fact I did retire her.
"And then suddenly she produces Urban Aspect, so that really typifies the breeding game."
The breakthrough was identifying Casual Glance's suitability to Group One-winning stallion Cityscape, who remains a relative unknown in Hong Kong, with Ka Ying Star still his sole representative.
Far from being a last resort stab in the dark, the selection of Cityscape, who stands for just £5,000 [HK$50,000] at Overbury Sires in rural Gloucestershire, was based on sound logic and understanding.
"When they were selling breeding rights to Cityscape, because he was by Selkirk and because Selkirk had worked particularly well with one of our families, we bought into him, which is how Urban Aspect came along," Stanley said.
"I think Cityscape has done very well and has punched well above his weight for a horse that has only covered relatively modest mares. He's done extremely well and come up with a high percentage of highly rated horses and is a good punt for a smaller breeder to use a proven horse at an affordable price. I'm a big fan."
Time will tell whether this latest foal is up to the task of further bolstering the sire's reputation, either in his native Britain or overseas. In the meantime, he has an able flag-bearer in Ka Ying Star, who is likely to reappear in the Group Two Chairman's Trophy on April 5.