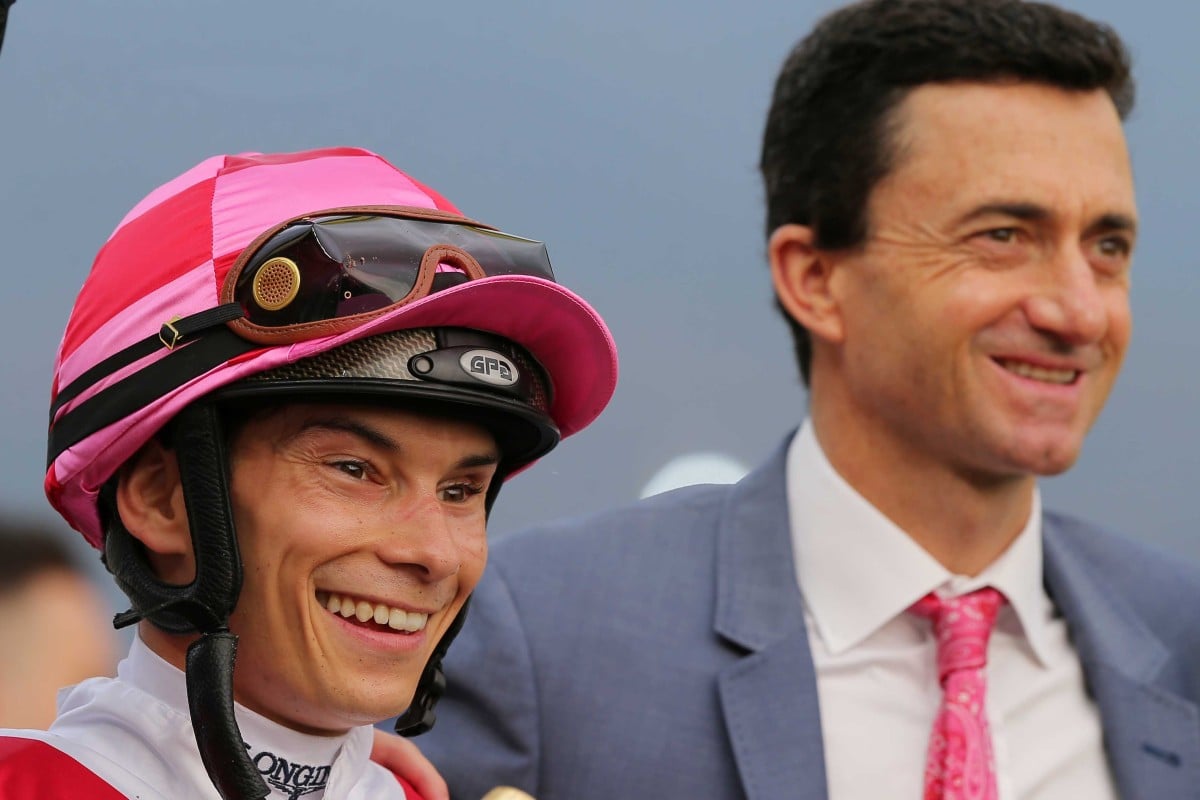 Douglas Whyte and Alexis Badel have ended their fruitful 2019-20 partnership on a high thanks to the classy Super Wealthy, turning around a day that looked headed for heartbreak instead.
The pair combined in the last three races of the day with Inner Flame ($2.40), Farhh Above ($1.50) and Super Wealthy ($2.50) and had nothing to show for it until Badel pulled the final race of the day out of the fire aboard Super Wealthy to win with a daring rails run.
"When [Super Wealthy] started taking the turn I thought 'oh here we go, it's one of those days' but the cream always rises to the top," Whyte said after snapping a month-long winning drought.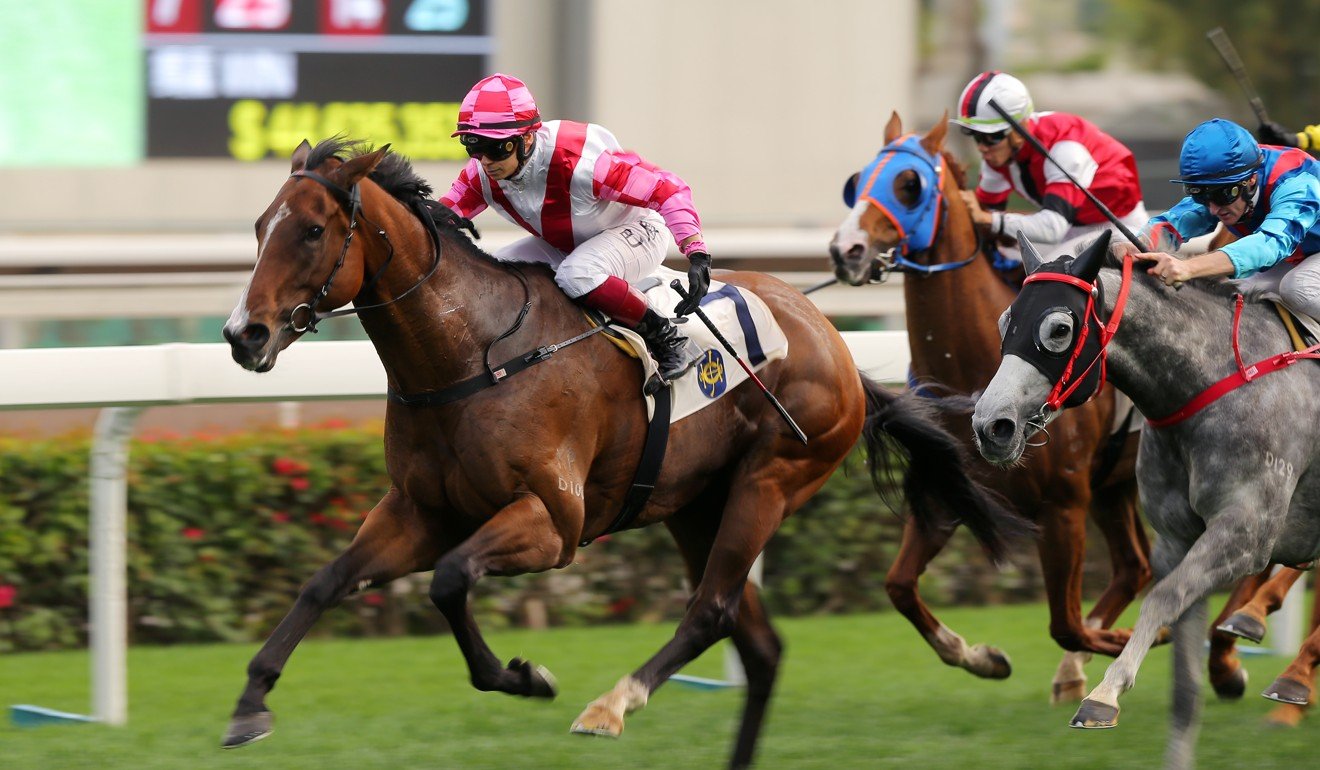 "I really thought he would [handle the step-up in class], the feeling he was giving me at home, it wasn't Class Two that I was worried about, it was more about his racing manners.
"It has taken a long time for the penny to drop and he could have done anything stepping up with the tempo.
"There was one little stage where it looked like he got his head up but he put it straight back down and went to sleep.
"He was very professional, he had to wait, the run presented itself and then I thought he showed a bit of tenacity for a big horse to let down and show a turn of foot like that. It could have been cosier had he got rolling earlier but a win is a win."
If Whyte's red-hot phone was anything to go by post-race, the jockey-turned-trainer will have no problems finding a new rider for the talented four-year-old who is set to boast a rating in excess of 90 now.
After being a tragedy beaten last start, Whyte said he was at a loss to explain Farhh Above's effort in the Class Three Lai King Handicap (1,400m).
Starting at a prohibitive odds-on quote, Farhh Above was expected to make amends for his last start disaster but never fired a shot.
"The feel that he gives me in the mornings is incredible so I am sure there will be something [wrong], I will go home and have a look because that was way below expectation," Whyte said.
"I will have to go back and see what happened. Honestly, the way he has been working, I said to Alexis, the biggest downside of today is that he never got a feel of him."
The win capped off Badel's most successful short-term stint in Hong Kong where he was able to boot home 26 winners since November, nine of which came via Whyte.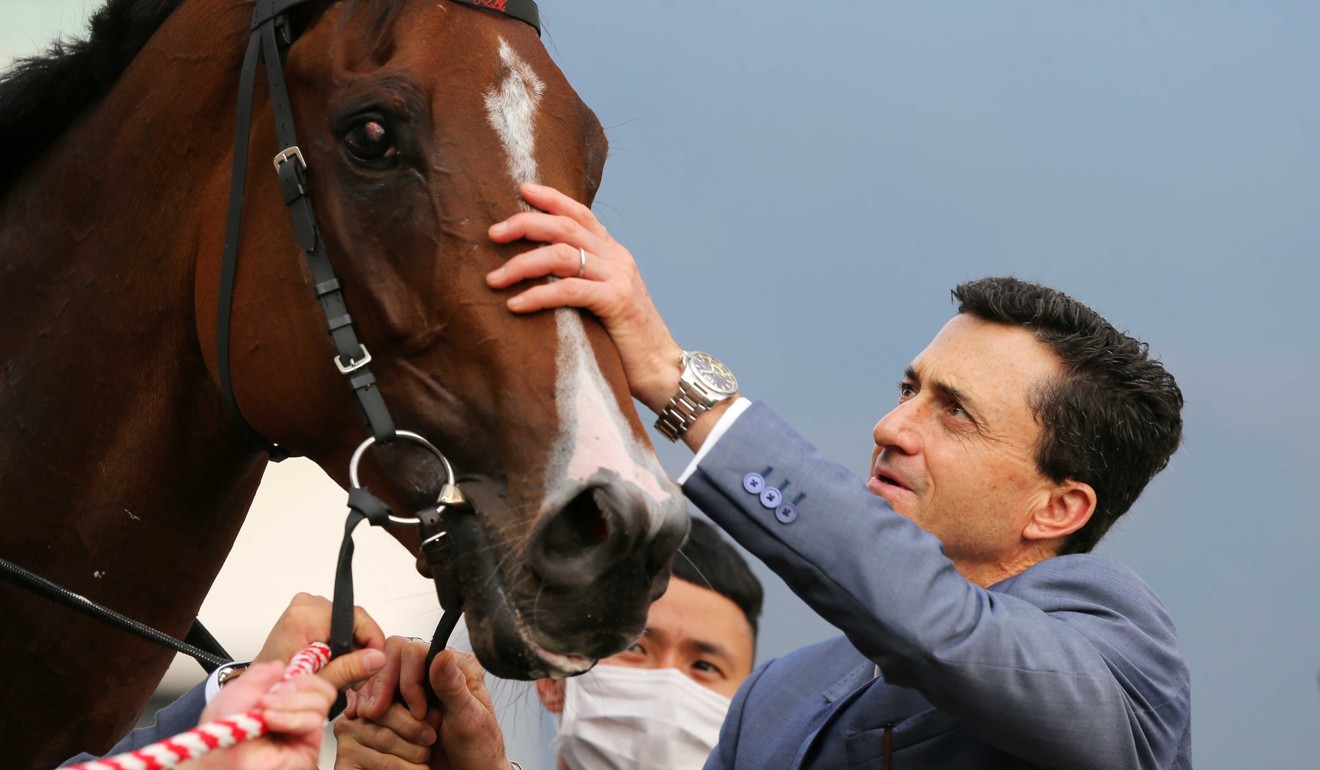 After extending his short-term licence by one meeting to ride on Sunday, Badel said he would have liked to have left with more than one winner, but conceded that Hong Kong's competitiveness can bring even the best plans undone.
"I had a couple of fantastic rides and came out with one winner, it can be a bit disappointing but that is racing after all, everybody knows it goes the wrong way in some circumstances," he said.
"Hong Kong is very competitive and everything can happen in the races here, it is a good example of that.
"I am lucky to have a winner in the last race, this is a very good horse from Douglas Whyte's stable."
Badel will depart Hong Kong on Monday night for France where he will hit the ground running with four confirmed rides at Chantilly on Tuesday.
"I am flying out on Monday night and I ride Tuesday morning, I will be back to business straight away," he said.
Despite not locking down a ride in the Derby later this month, Badel confirmed he is available to fly back for the HK$20 million race.