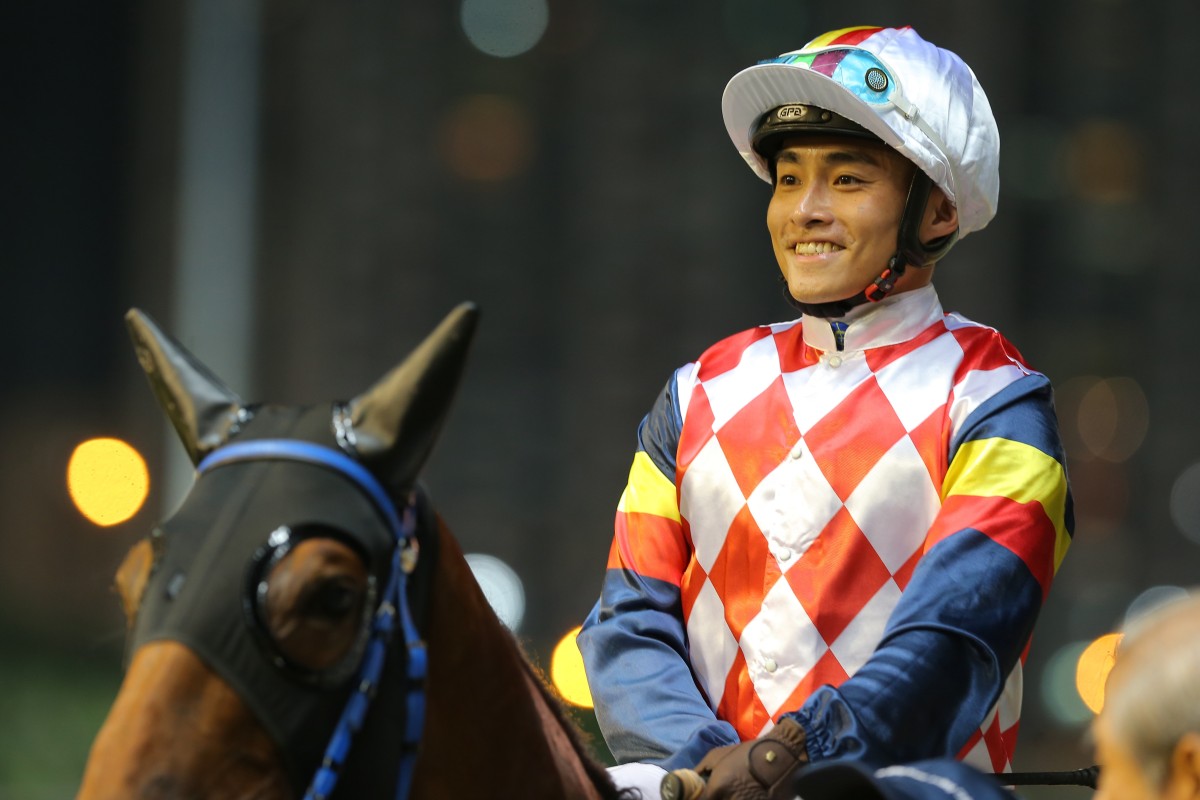 He's endured 137 winless rides on the trot in a rut dating back to November 20 but somehow Keith Yeung Ming-lun is still smiling.
The likeable local jockey has only five winners for the season and heads to Happy Valley with three outside chances on Wednesday night, but he is determined to focus on the bigger picture during his rough patch.
"The best thing is to stay positive. I would hate to see myself moaning and complaining just because life doesn't go well, I never do that," the 31-year-old said.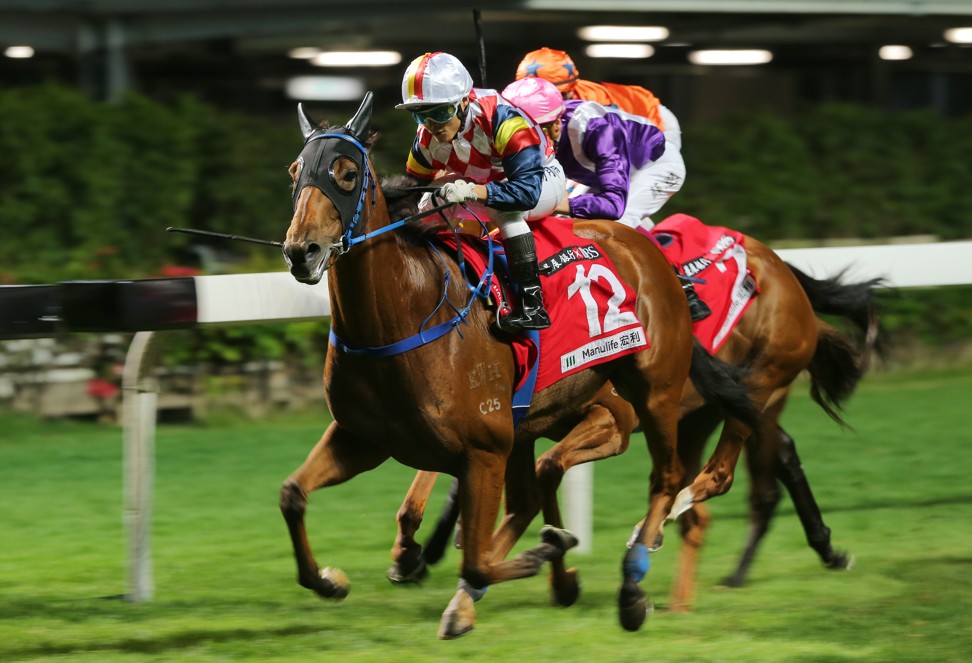 "For me, happiness is everything. I'm here because I enjoy my work, I love being with horses and even though the results aren't coming at the moment, I am still enjoying it.
"I've still got my friends here, I still find my joy in the race and I still race with the boys. I make my own fun even though I don't always ride winners and that's the most important thing."
But as much enjoyment as Yeung gets out of his craft, he admits he still needs a release from racing when the pressures of work pile up.
He's been playing the piano and practising aerial yoga in his spare time, something he says has been a welcome distraction at times.
"I can feel stressed and I can't just have a bad day and walk out of it feeling nothing," he said. "When you are used to riding winners and all of a sudden you can barely get rides, I need to find things that I can enjoy and feel life is great again."
One thing helping Yeung maintain his confidence while he chases that elusive winner is the fact he knows he's still doing everything he can to ensure he presents himself in top order come race day.
"To me, there is really nothing I can do about it because I am already doing everything I can – all I can do is keep my head down, work hard and keep trying my best," he said. "And most importantly to me, stay happy. That's life, it goes up and down and you always have good times and bad times."
Of his trio of mounts at the city circuit on Wednesday, Yeung considers I Do his best chance of snapping his run of outs.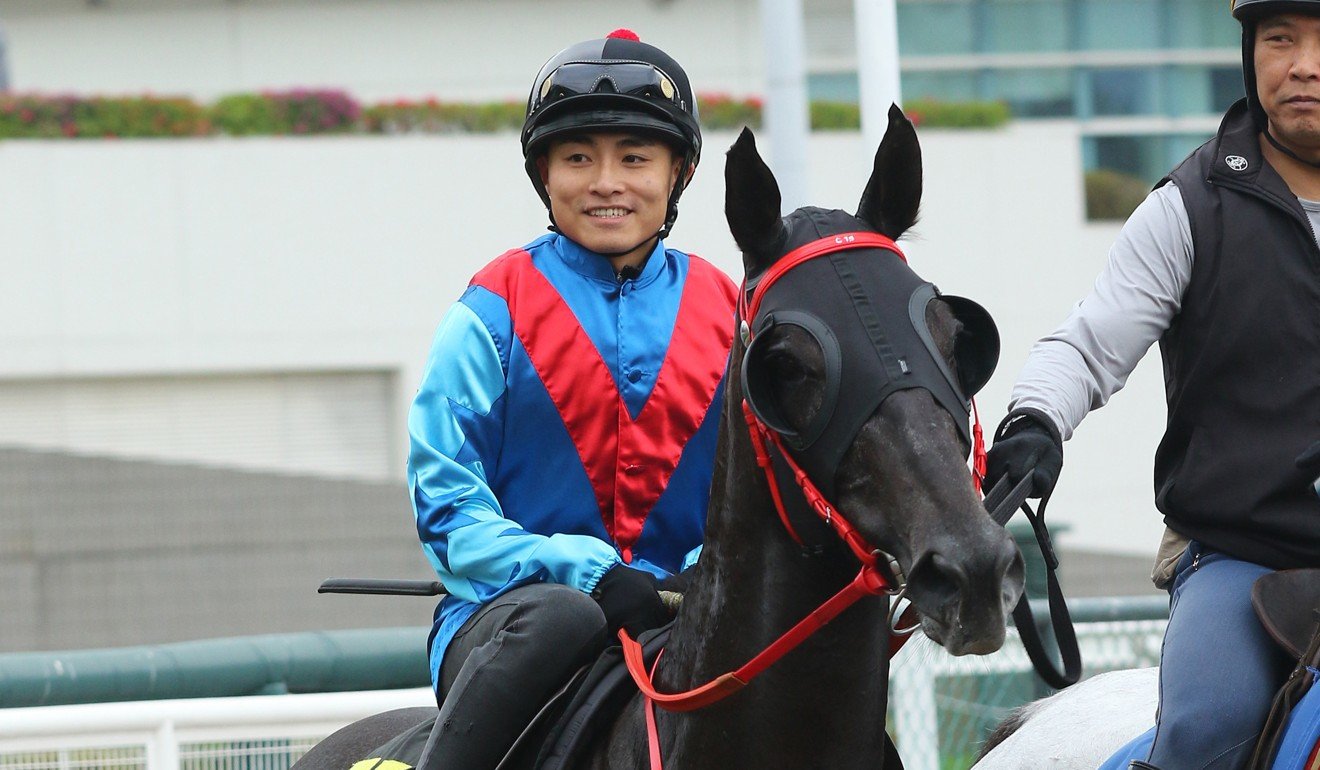 The Chris So Wai-yin-trained five-year-old lines up in the Class Three Queensway Handicap (1,800m), with Yeung climbing aboard the gelding for the first time in his 15-start career.
After making a solid start to his career with a win, three seconds and a third from eight starts last season, I Do has failed to fire in seven outings this term, collecting only one placing.
So takes him to the Valley for only the second time and for the first time since May last year, where he finished eighth over the 1,800m.
Yeung also partners a pair of Manfred Man Ka-leung-trained runners, teaming up with Winners Brother in the Class Five Wan Chai Gap Handicap (1,650m) and Red Zoffany in the Class Four Tai Yuen Handicap (1,200m).