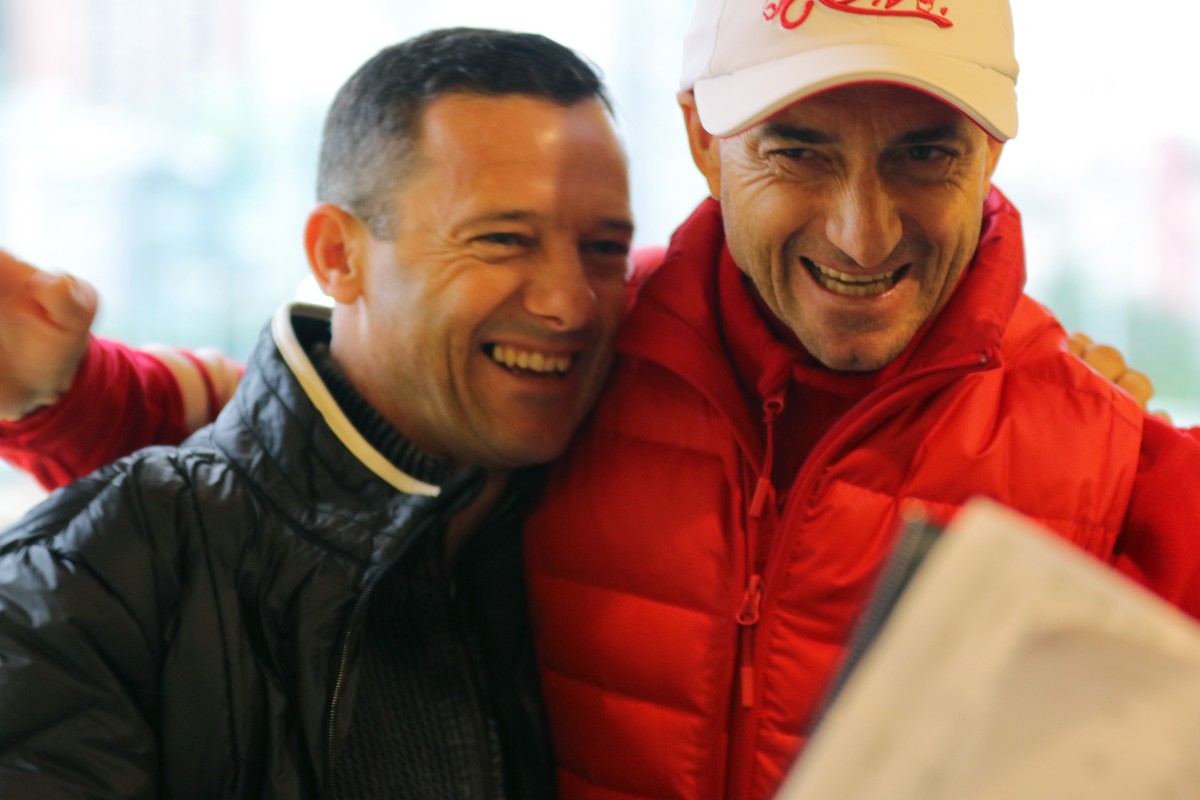 The coronavirus pandemic is wreaking havoc everywhere and next weekend's BMW Hong Kong Derby is no exception, with Tommy Berry and Brett Prebble cancelling their trips to compete in the HK$20 million feature.
The two jockeys had bookings on Savvy Nine and Private Secretary respectively, but neither will be able to fulfil those commitments after the Australian government introduced a 14-day self quarantine period for anyone arriving from overseas.
It opens the door for locals to fill the breach and leaves Jamie Spencer (Super Oasis) as the only international due to come to Hong Kong for the prestigious event.
The evolving situation comes on the heels of the Jockey Club announcing that any visiting jockeys flying in for the Derby will be kept separate from those based at Sha Tin in an effort to reduce any risks posed by the virus.
Those making the trip to compete in the Derby will be screened and isolated – they have been instructed not to mix with Hong Kong participants either on course or socially – to ensure everyone's health and safety.
Hong Kong's handling of the coronavirus has been exceptional in comparison to other countries, which are seeing their infection numbers expanding quickly.
Given the evolving situation, there are now more concerns about people coming in from outside Hong Kong and unwittingly bringing the virus with them.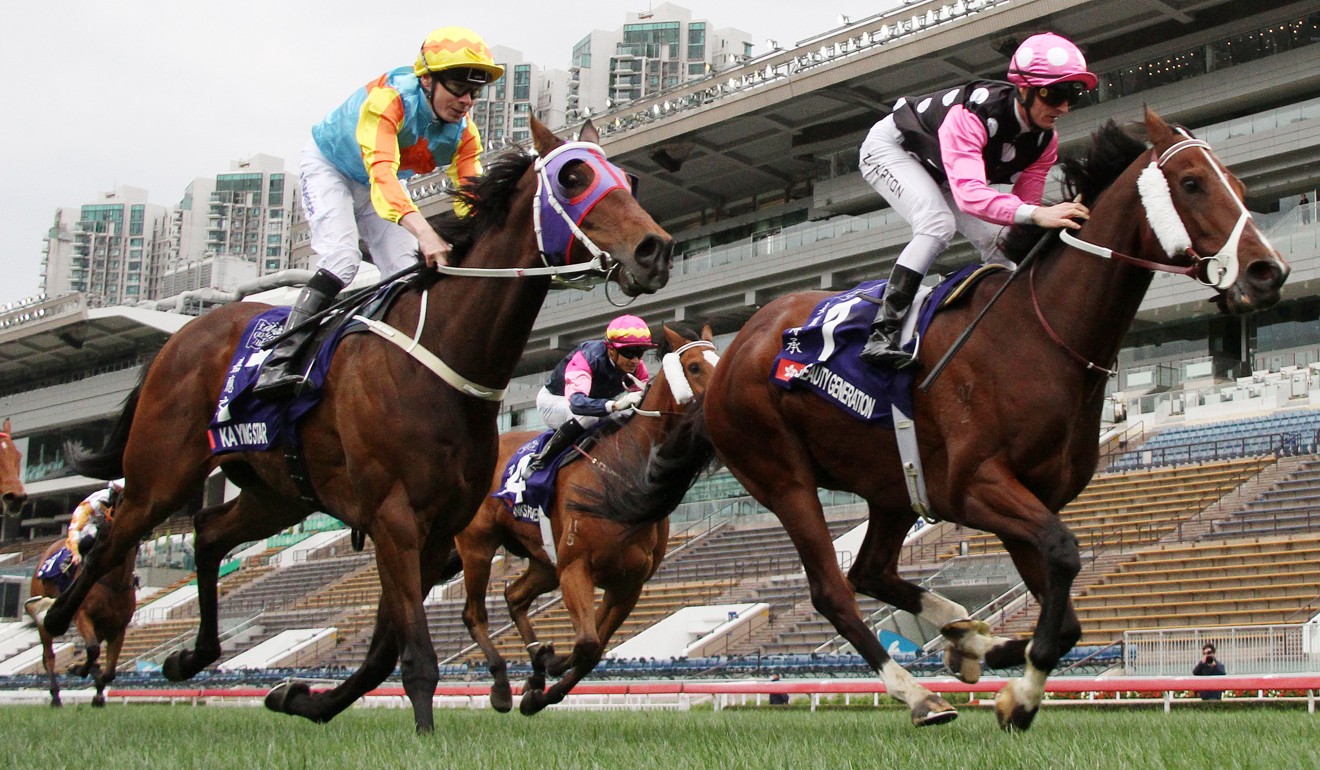 "We have created a bubble and we have to keep the bubble intact," Jockey Club chief executive Winfried Engelbrecht-Bresges told the Post. "We won't compromise people's safety and our priority is to keep racing going.
"When I look at the situation in Hong Kong, you have not seen a real community-wide spread. The risks now seem to be coming from outside and we need to manage that.
"We love having top jockeys coming [to Hong Kong], but right now we have to put them in a different bubble so they cannot mix with our local jockeys. We will insist on a certain level of separation.
"We don't want to close the door on them coming, but we have to be mindful about where we put them and we have the facilities there."
Logistically, the Jockey Club has assessed what is possible and believes it should be a straightforward process.
"They will be temperature checked when they come into the country in any case, temperature checked by us, then they will have a separate locker in the female jockeys' area," Jockey Club executive director of racing Andrew Harding said.
"We want to completely sequester them, so they're not actually part [of the main area] at all. They will have their own catering there, their own locker, TV, shower and everything. It will be completely separate.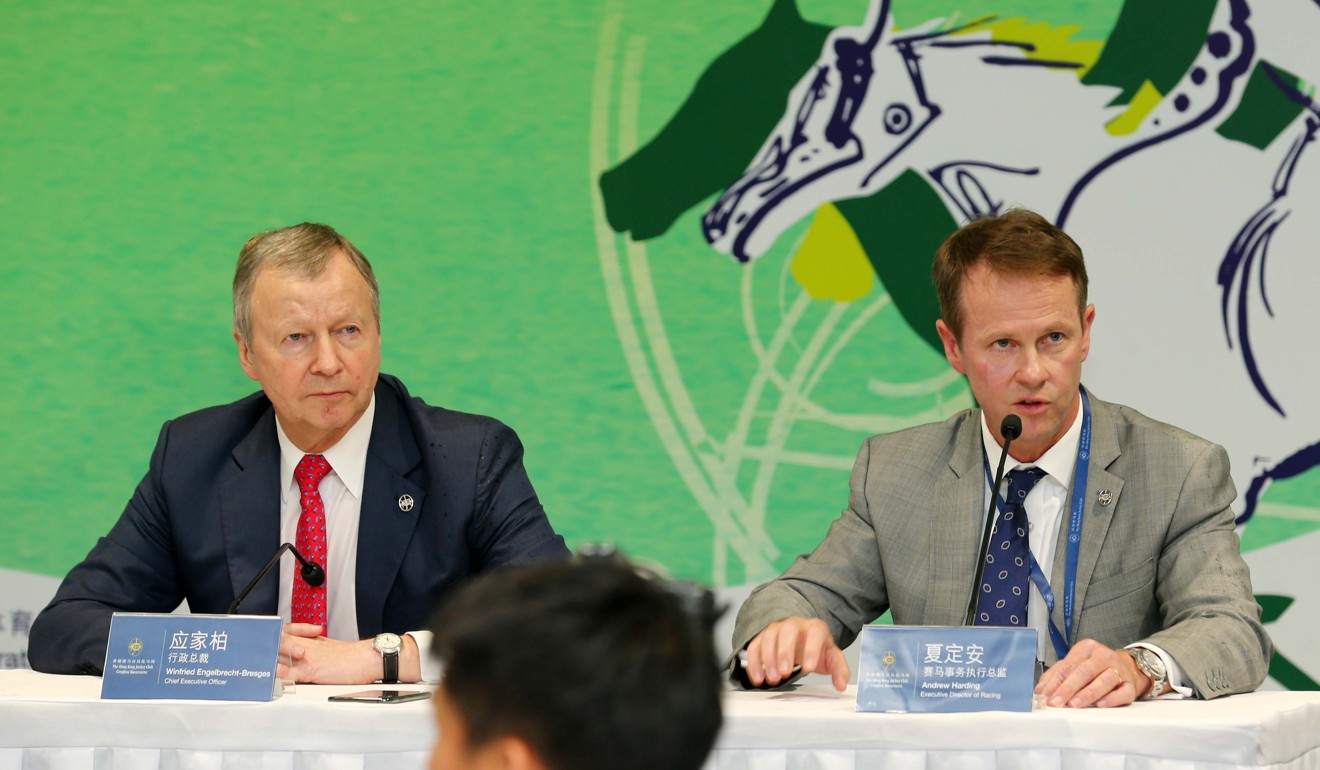 "In terms of [interacting with] connections, they will all be wearing masks and when it comes to instructions, they will be brief."
The Jockey Club is making the move to protect the local industry, which has continued in the face of the deadly outbreak by running behind closed doors.
It first introduced partial lockouts for the Lunar New Year meeting on January 27 and further restricted access in February so only staff, key personnel and owners with runners were allowed to attend meetings.
Last week, voting members with seasonal tables were added to the list and on Saturday owners also got the green light to come along.
The Jockey Club is hoping to allow some more people in for Sunday's Derby meeting, but will consult the government about what is feasible.