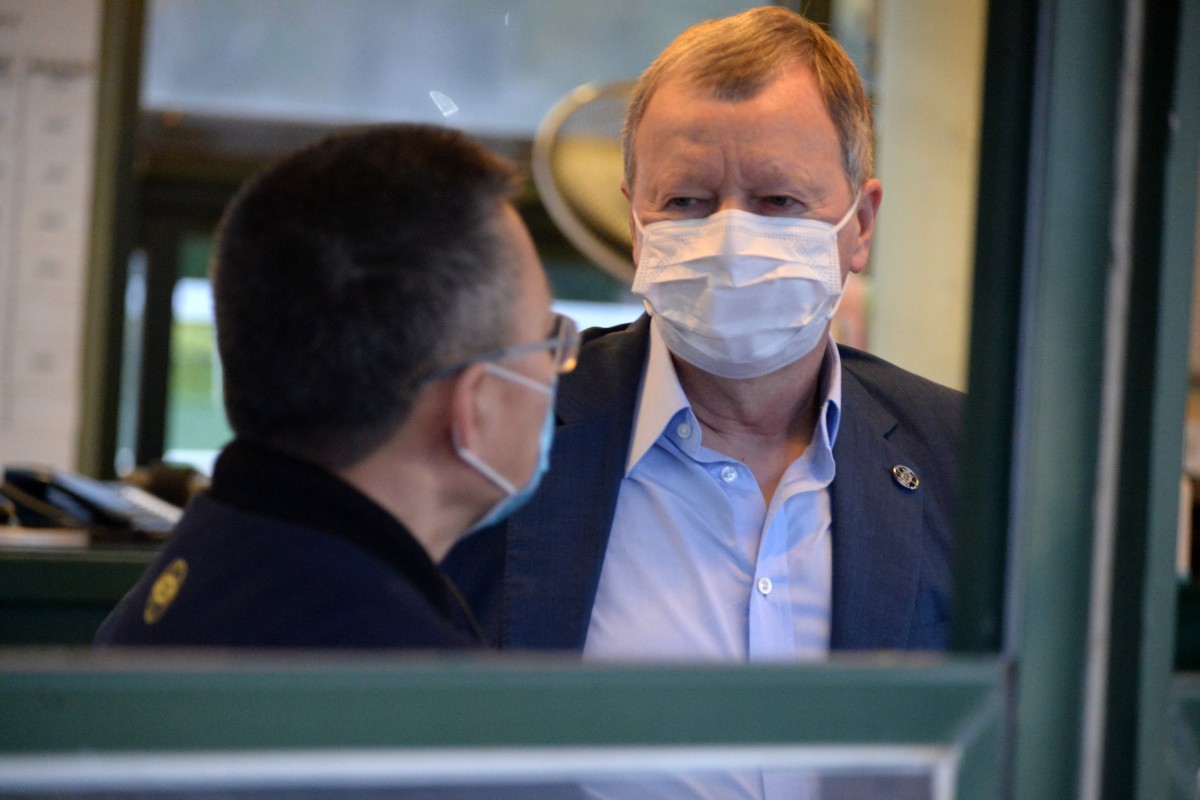 Addressing your thoughts, questions and statements about Hong Kong racing. Have something to say? Send a tweet to @SCMPRacingPost.
They raced in Hong Kong [on Wednesday], a place where restrictions on movement were recently tightened considerably. It is possible to restrict activity smartly. Racing can go on with daily temperature checks, distancing, etc – @skipsauer
For about 24 hours, the short-term viability of Hong Kong racing was up in the air and Jockey Club chief executive Winfried Engelbrecht-Bresges admits he was nervous.
On Sunday night, jockey Keith Yeung Ming-lun underwent a test for Covid-19, but to the relief of all involved it came back negative. Everyone had dodged a bullet and racing could continue.
All it takes is one person in the tight Hong Kong racing bubble to test positive and it would be curtains.
"It was definitely scary," Engelbrecht-Bresges told the Post.
"When we talked to him in terms of where he had been and who he had been in contact with, we were optimistic that the likelihood he was positive was not high. But it was something where a lot of the work we have done, suddenly could have been undone. So you need a little bit of luck beside all the processes and procedures you put in place."
Hong Kong racing is currently one of the only professional sports on the planet continuing as the coronavirus forces organisations to press pause on "normal" life.
From the government to businesses and most residents – Hong Kong's early response to the pandemic (procedures were first put in place in late January) has made a huge difference in helping to contain the outbreak. It is a high standard compared to what is happening in other countries.
A second wave of infections – caused by Hongkongers rushing back from overseas as borders close – means another round of tight restrictions is required.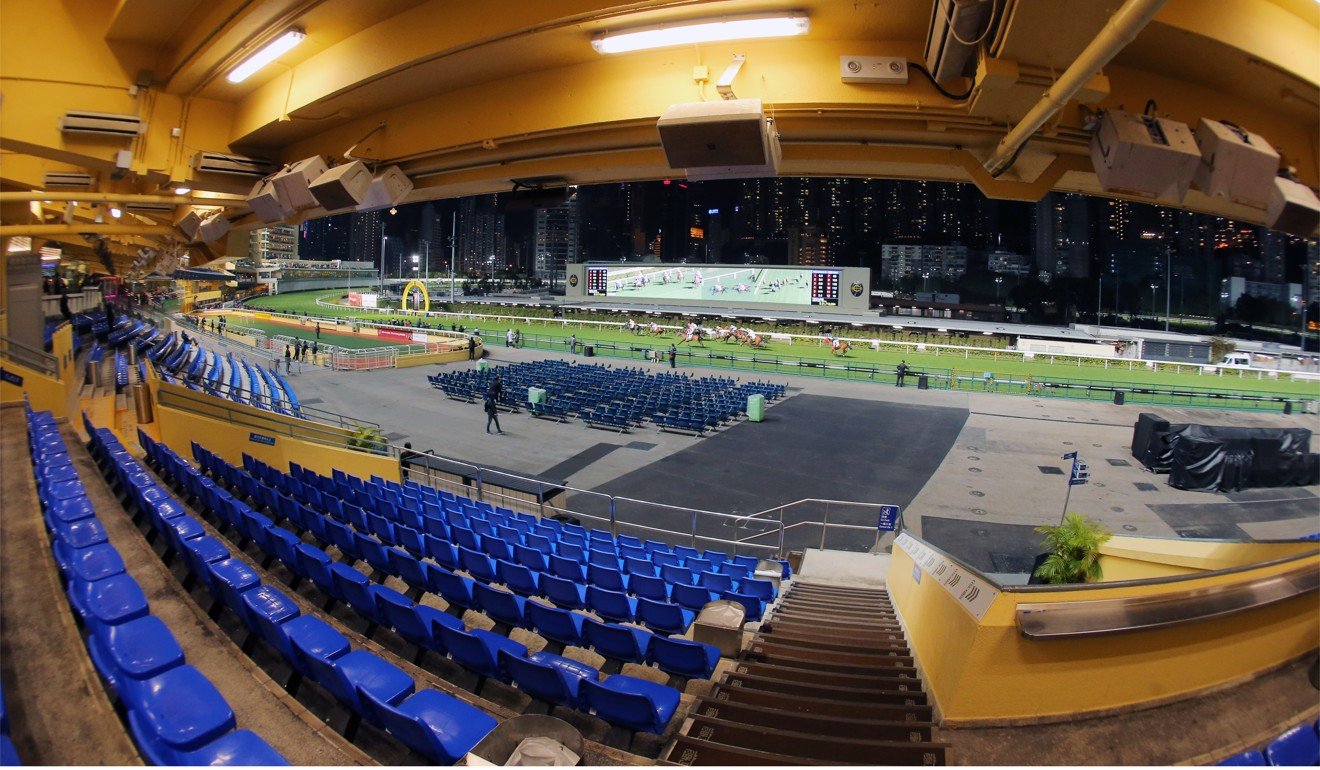 Those precautions have provided a platform to continue racing, while other jurisdictions have fallen by the wayside.
"We are in a unique situation. Hong Kong in general has much more awareness and the public is much more controlled in their behaviour in how they face this challenge," Engelbrecht-Bresges said.
"Even with positive cases in the population, it doesn't seem like they get much traction and cause a chain of infections. It helps us manage the whole situation."
The Jockey Club has responded in kind.
Its 101 off-course betting branches are shut again, while only the bare minimum – staff, owners with starters and key personnel – are allowed on course, but there are now even more hoops to jump through. Those attending have to sign health declarations, undergo temperature screening, wear masks at all times and exhibit social distancing.
Earlier this week, the Jockey Club banned visitors to any of its residences – where a lot of jockeys, trainers and staff live – for two weeks, among other rules put in place to help mitigate risk.
Everything is about keeping "the bubble" intact so racing can continue.
"We have to reduce the number of people who can come into the bubble," Engelbrecht-Bresges said.
"Hopefully it will be different in two or three weeks, but we feel we are in a higher risk situation than before. We felt we had to scale down all areas – it is the sensible thing to do.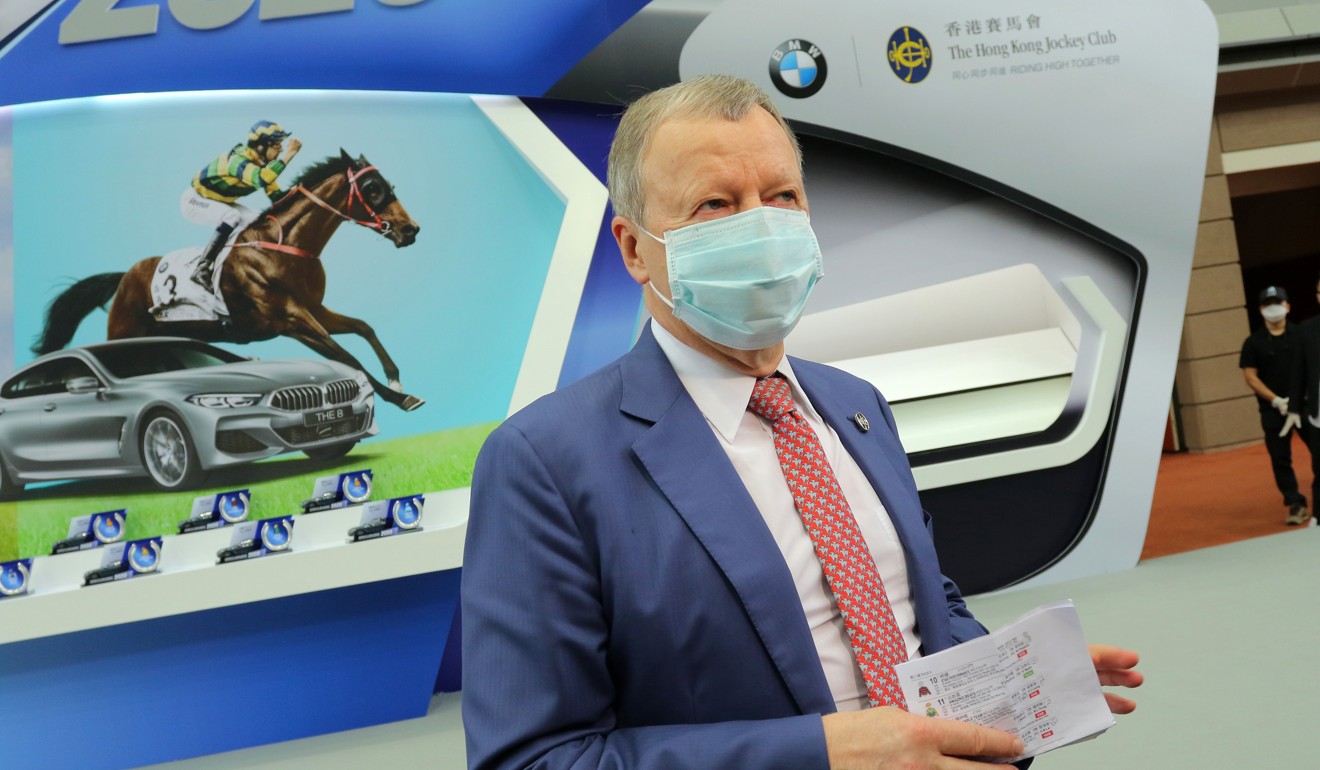 "Most of our licensed people and trainers live in this bubble. You need a bit of luck, but structurally, we can minimise the risk of infection. We have the infrastructure, the technology and the processes in place to do it. I don't think many other [jurisdictions] could replicate this easily and this is the advantage we have.
"I would really like to thank our licensed people for their willingness to cooperate and work as a team, to go through this situation. It all helps."
There are multiple layers behind the concerted push to keep Hong Kong racing going in these trying times.
The Jockey Club is the biggest taxpayer in Hong Kong – HK$111 million went into the government coffers from Wednesday night's meeting – while keeping its 20,000-odd employees engaged is just as important. It still wants an income to service them while maintaining its charitable contributions.
If there is no racing, jockeys and trainers don't get paid while stable staff also receive a percentage of prize money – so they are all invested in doing the right thing and taking the necessary precautions.
So while financially there is a big carrot, it is also Hong Kong's favourite pastime, and providing entertainment – an outlet for people stuck at home – is essential.
Racing is part of Hong Kong's identity and continuing does wonders for the mindset of the city – it is depressing having things that give people joy taken away – so the fact it is finding a way to survive creates some positivity. There is hope, we can get through this.
Hong Kong racing is being held up as the gold standard others are striving for during this international crisis. There is no doubt the Jockey Club and its staff have done an excellent job in the circumstances to keep it going, ably supported by the government, its citizens and their attitudes.
But the Keith Yeung situation provides an important reminder – this is all still balancing on a knife edge – so everyone needs to stay vigilant and not take it for granted.
Purchase the China AI Report 2020 brought to you by SCMP Research and enjoy a 20% discount (original price US$400). This 60-page all new intelligence report gives you first-hand insights and analysis into the latest industry developments and intelligence about China AI. Get exclusive access to our webinars for continuous learning, and interact with China AI executives in live Q&A. Offer valid until 31 March 2020.