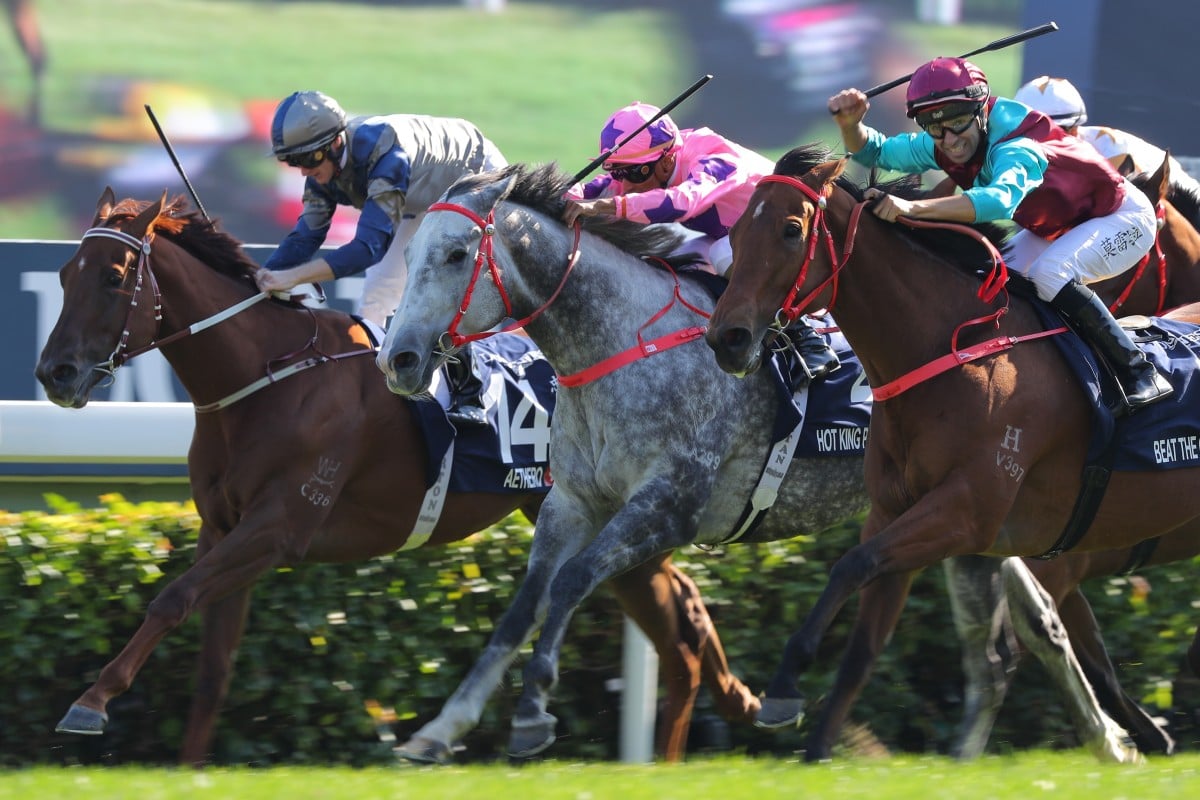 Master trainer John Moore expects his rising star Aethero to win Sunday's Group Two Sprint Cup (1,200m), predicting there will be no first-up blues.
The precocious three-year-old has not been sighted on race day since December's third placing in the Group One Hong Kong Sprint but Moore said he is ready to fire after showing enough in a recent barrier trial.
"Judging from his second trial and the work he's done leading into it, I think if everything goes right with no hiccups [he will win]," he said.
"I think right now with Beat The Clock away, he is the best horse here and he is getting four pounds off the others.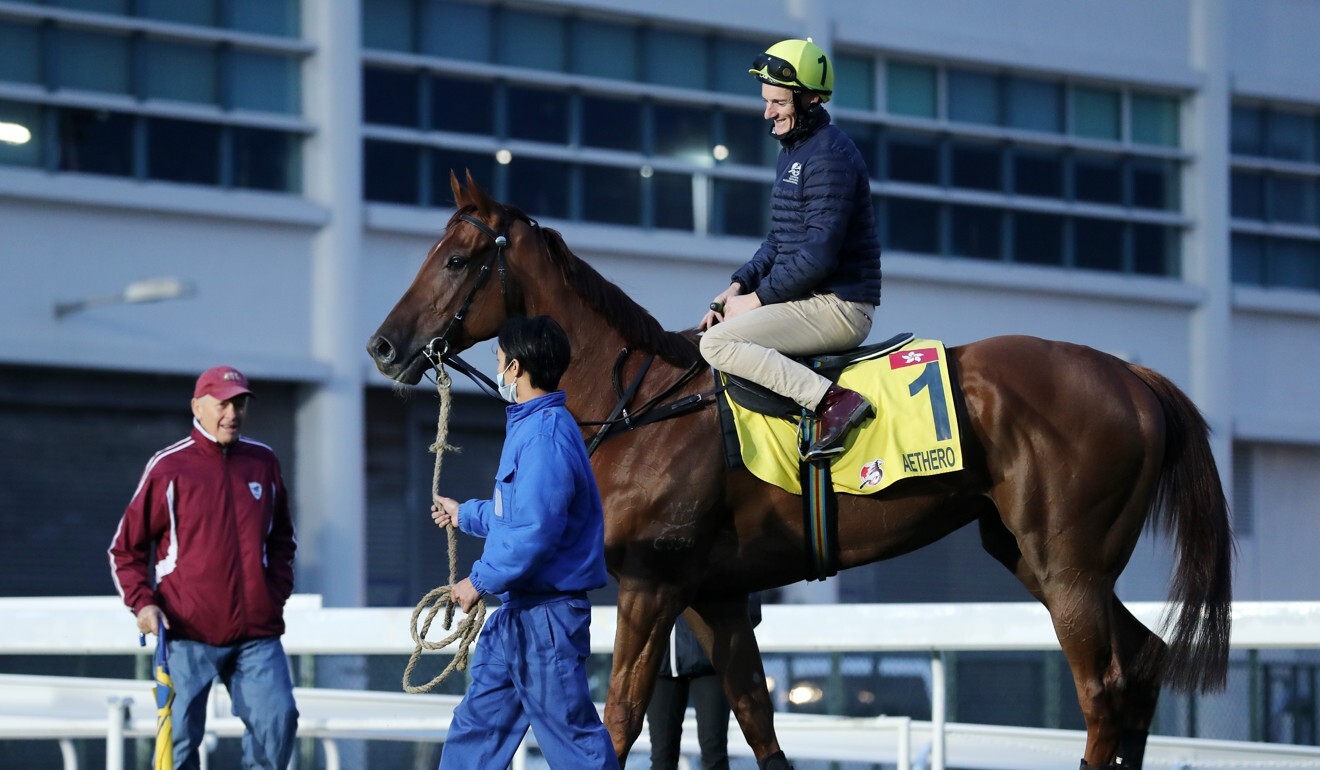 "I'd like to see him win, I know he's that good."
After taking a considerable amount of time to recover after the Hong Kong Sprint, Moore conceded the race might have come on too quickly for the three-year-old.
Aethero was forced to miss the Group One Centenary Sprint Cup (1,200m) in January as a result – as well as his preparation for the Dubai World Cup, which was eventually cancelled.
"It's something I would not have done in Australia with respect to the programming," Moore said.
"Even though he is very, very good, he was put in the deep end in December, it wouldn't have been the same programming in Australia.
"But it's all about what's available in Hong Kong so we did it and he boiled over. The run was too much for him and he needed a lot of time to recuperate."
Sunday's programme begins the farewell tour for Moore, who is being forced into retirement by the Jockey Club at the end of the season.
Fittingly, the 70-year-old will also saddle up Beauty Generation on the day as he looks to exit with Group One wins on Champions Day later this month.
The seven-year-old is the all-time Hong Kong prize money earner with HK$98 million to his name and can tick over the $100 million mark with two strong showings in what will be his final runs for Moore.
Coming out of a victory in February's Group One Queen's Silver Jubilee Cup, Moore said he freshened up his champion galloper, giving him just one barrier trial since.
"His trial, his work leading into the race has been good," he said.
"I just did some freshening up after the trial and [work rider] Romain [Clavreul] is really pleased with his work, he said he's coming off the track having a buck and a squeal, good signs."
After coming unstuck when racing among horses earlier in the season, Moore believes Beauty Generation will enjoy a wide draw in barrier six.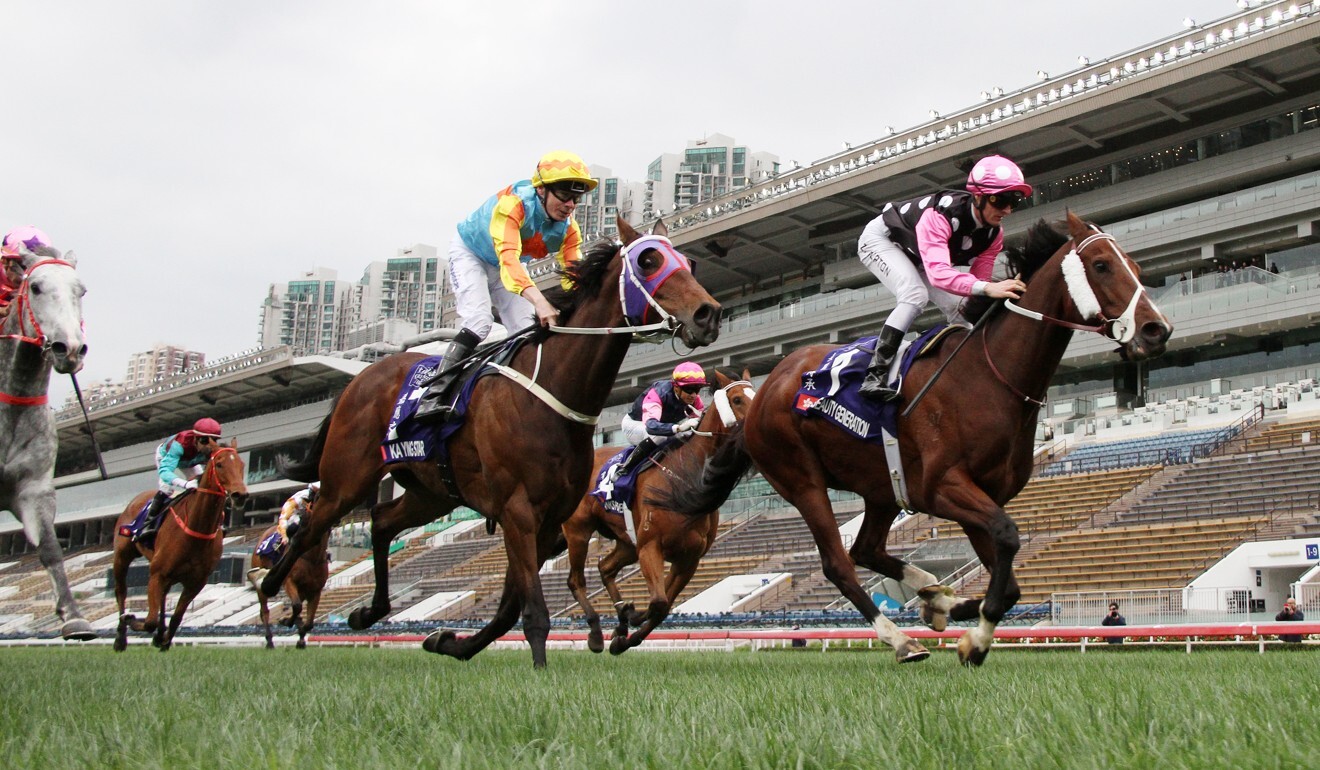 "He is going to be right there, he has drawn a gate which is good in gate six, speed drawn inside him. I think he is going to be very comfortable in running," he said.
Moore will also saddle up Thanks Forever in the Sprint Cup, who he believes will love a wet track should the forecast rain come down.
"Thanks Forever will love the cut in the ground, he's a Duporth and they can be very good on wet tracks, so if we get those storms they're forecasting for Sunday then I reckon he'll love it," he said.
"I remember when he won over the 1,000m first-up last season there was give in the track and he enjoyed it."