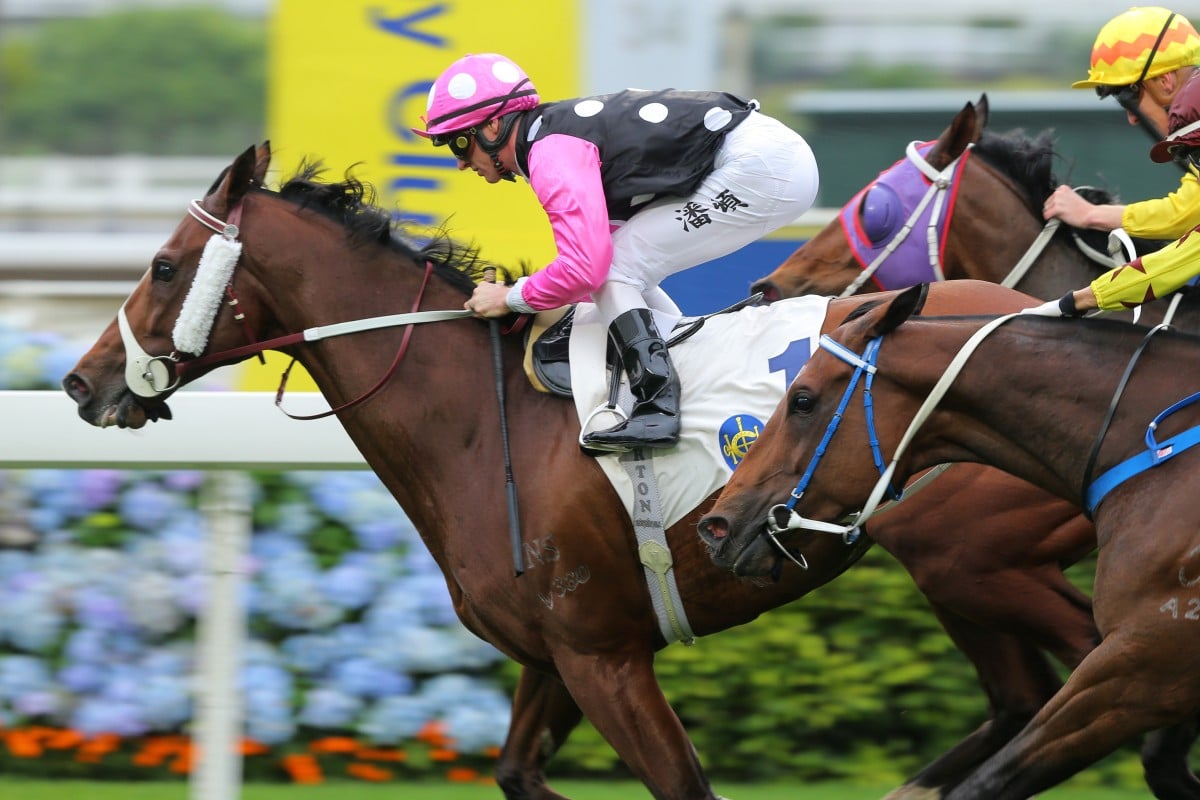 Beauty Generation might be in the twilight of his career, but he remains a marvel – still winning big races and setting new benchmarks – and now he is Hong Kong's first HK$100 million horse.
There's an adage in sport – never write off a champion – and John Moore's superstar epitomised that in Sunday's Group Two Chairman's Trophy (1,600m) at Sha Tin.
Having been beaten by Waikuku in their past four clashes, Beauty Generation jumped a clear second elect behind John Size's talented miler.
As they settled, third favourite Ka Ying Star was in front, Beauty Generation sat outside him with Waikuku in the box-seat. Exactly where they all expected to be.
When push came to shove to in the straight, Waikuku weakened when Joao Moreira asked for an effort – something seemed to be amiss – while Zac Purton and Beauty Generation cruised up to Chad Schofield and Ka Ying Star with a minimum of fuss.
Purton only needed hands and heels to get the seven-year-old going – he was up for the fight – coming away to beat Ka Ying Star, while Southern Legend put in an encouraging run to finish third.
"It was a very nice win. The tempo was absolutely perfect," a beaming Moore said afterwards.
"Before the race we had already discussed that Ka Ying Star would go there and we would sit outside him and have the favourite inside him. Everything went to plan.
"One thing I like was when Zac got off and said to me that when they came up to him, he showed some of his old fighting heart – he wanted to get into it. He just knuckled down.
"It was a hands and heels effort and that's positive. Because sometimes when he does get a hard ride, he'll go off his tucker for a few days. But knowing the horse so well – he will go straight into his feed bin and he'll empty it tonight."
Already a metaphorical first-ballot Hall of Famer – the result further cements Beauty Generation's legacy.
The HK$2,422,500 first prize takes his overall Hong Kong earnings to HK$100,422,500 – more than HK$17 million ahead of Viva Pataca who is next in line, while he matches the record for most wins by a Hong Kong-trained horse (18) set by Silent Witness and Super Win, a champion in the 1970s.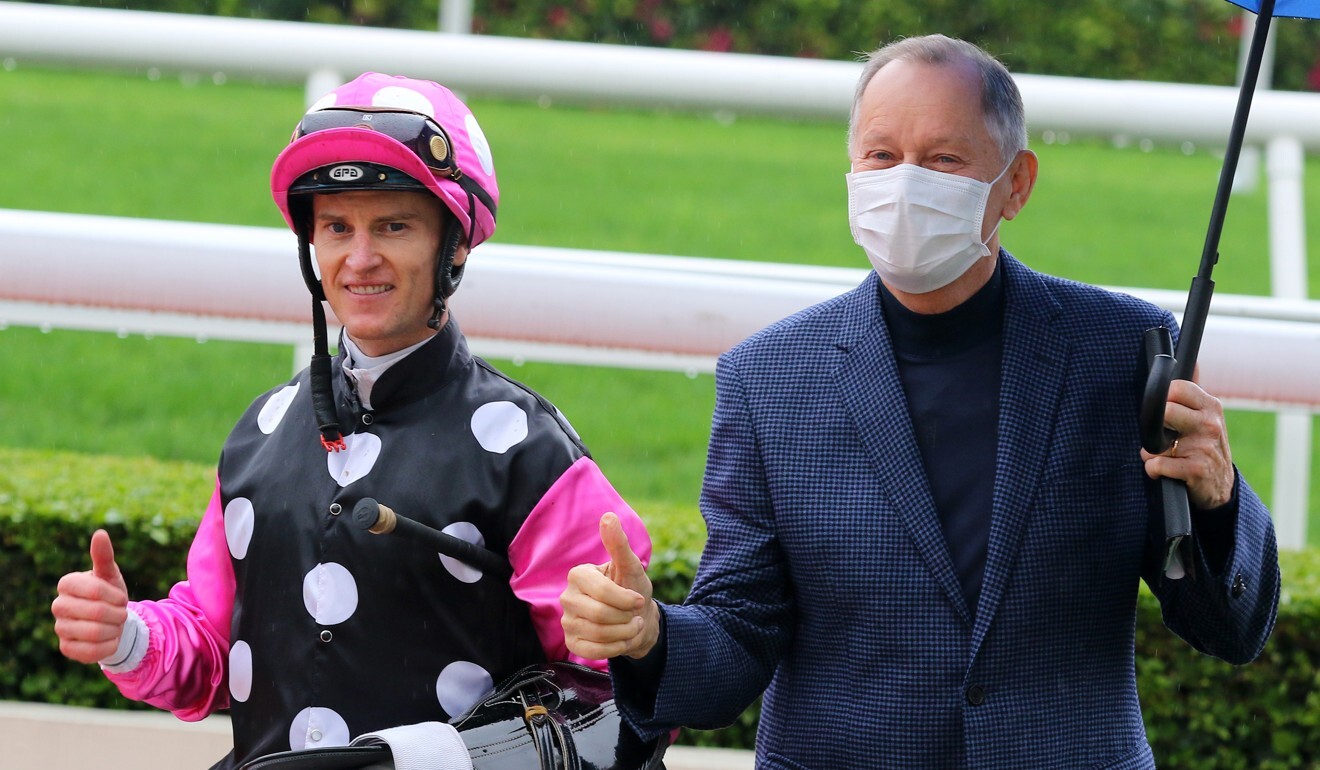 "That's a target to set – the prize money will have to go up a lot for a horse to ever do that again," Moore said.
"My target was HK$120 million – everyone looked at me when I said that at the Champions Awards – but we needed Dubai. That would've made the difference."
Aside from all the records, it was an effort that bodes extremely well for the Champions Mile later this month given Beauty Generation still had plenty in hand and he will meet his rivals better at the weights.
The HK$20 million feature shapes as the likely Group One swansong for the two-time Horse of the Year and Moore, given the trainer's impending retirement and move to Sydney, while the Covid-19 crises is likely to rule out any potential crack at the Yasuda Kinen in Japan.
"If the old boy is feeling in that sort of mood coming into the Champions Mile, he's got to be right there," Moore said.
"He couldn't have blown a match out, so there is no improvement in him – we've got him as fit as we can get him. We'll just keep him at that level and we'll be happy campers.
"The Champions Mile being the last of the Group Ones that I have a chance in, then it's off to Australia to take the big boys on there."
At the other end of the scale, there is now a question mark on Waikuku's participation on Champions Day after the Stewards' Cup winner put in a flat run.
"He seems OK this afternoon but I'll check again tomorrow – he was 11 weeks between runs and maybe that had something to do with it," Size said.
"I'll see how he's doing this week [before making a decision about the Champions Mile]."