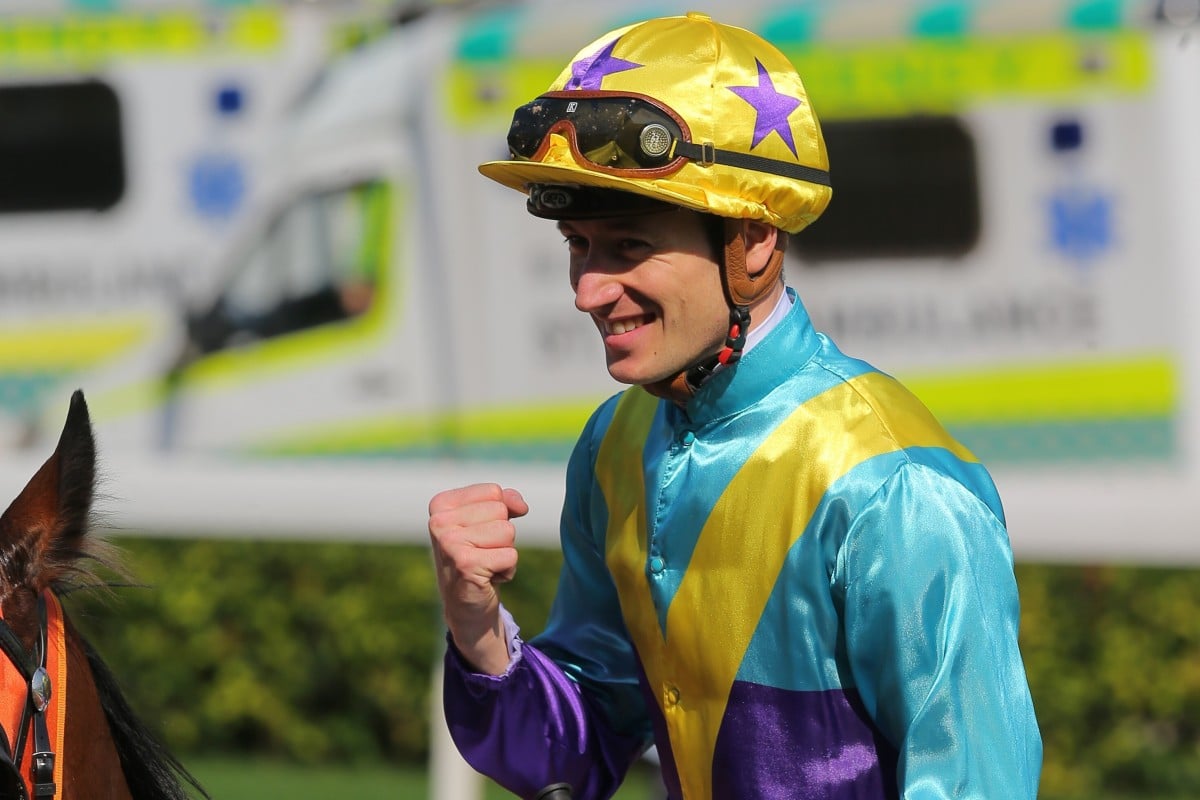 Antoine Hamelin thinks he may be perfectly suited to the bull-at-a-gate nature of Hong Kong racing after hitting the ground running with a double on the first day of his three-month stint at Sha Tin on Sunday.
The Frenchman saluted aboard the Me Tsui Yu-sak-trained Best For You and Danny Shum Chap-shing's Baltic Success, saying he finds the style of racing in Hong Kong easier than what he has become accustomed to in his homeland.
In a place where gate speed is king and jockeys charge from the start to jostle for the best positions in running, Hamelin is hopeful he'll fit right in.
"Here it is very important to go fast at the start and it's a little bit my personality to have a good start so maybe that will help me," Hamelin said, praising the even nature of races in Hong Kong.
"There was a nice pace in all the races and every time the best horse won, it is not like that in France.
"Sometimes we go slowly and in the last stretch we go very fast, it's very tactical. Here it is maybe a little bit easier for me because of how difficult it is in France."
After two weeks in isolation upon arriving in Hong Kong, Hamelin rode work for the first time in four weeks on Thursday and says he has plenty of room for improvement after a less than ideal build-up to his debut as a Jockey Club licensed rider.
Hamelin had nine rides on the afternoon and Tsui (three) and Shum (two) were the only trainers to engage him to ride multiple horses, with the 28-year-old pleased to be able to deliver for those that supported him most.
"It's perfect for the first day. I'm lucky to have the owners and trainers trust me for my first day," said Hamelin, who had ridden at Sha Tin once before after partnering Saonois in the 2012 Hong Kong Cup.
"I knew I had some good horses and I'm really happy to win, that was my objective for the day. It's really nice that some trainers gave me a chance, it's really important."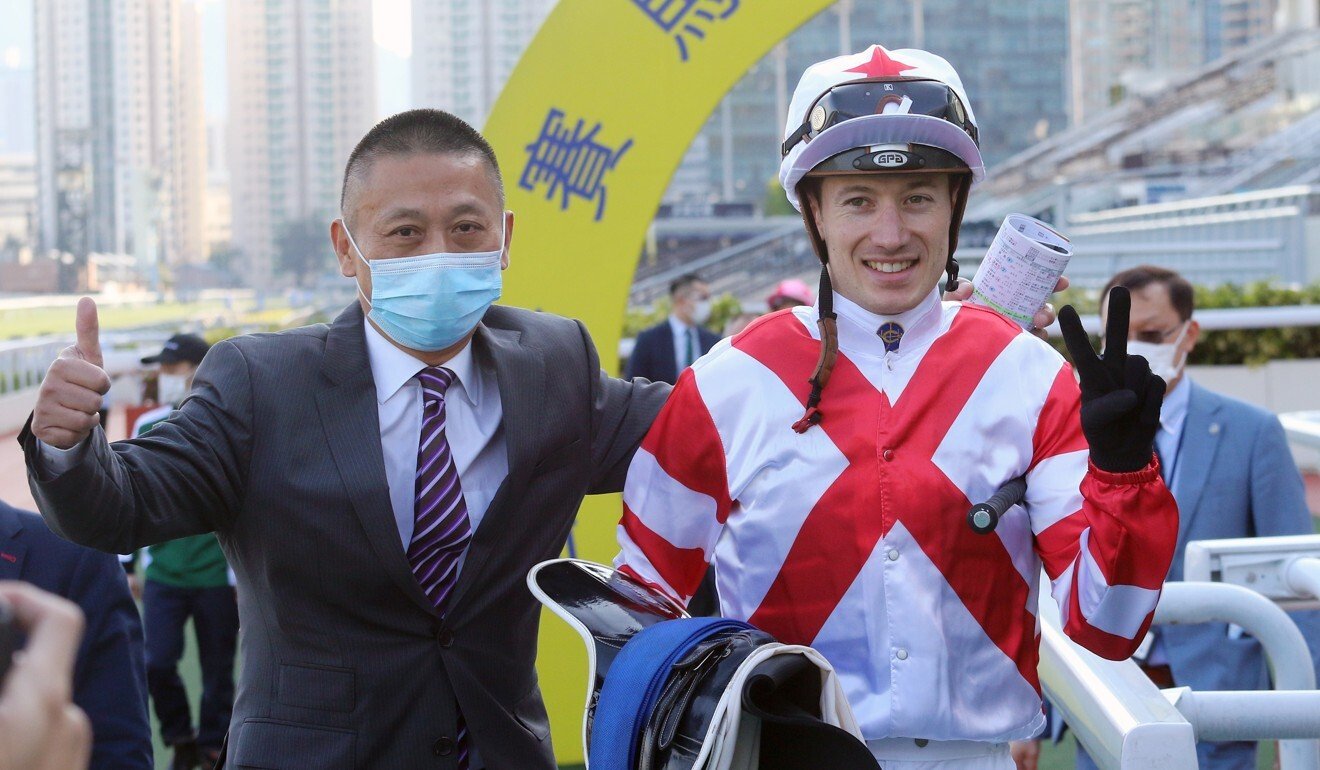 Shum said from the outset that he would support Hamelin and the veteran trainer was pleased with what he saw on Sunday.
"I'm very happy with him, he's a good jockey," said a succinct Shum.
Hamelin said his style of riding is "good for the sprinters" and that proved correct with Baltic Success in the Class Three Ho Man Tin Handicap (1,000m).
Baltic Success was quick away and went straight to the front, dictating proceedings throughout on the way to a commanding three-and-a-half length win over Flying Genius, with the five-year-old breaking through for his first win at his eighth Hong Kong start.
Best For You notched his second win from his last three starts in the first section Class Four Mong Kok Handicap (1,400m), with Hamelin settling back of midfield on the rail before negotiating his way through the field to hit the front in the final 50m.