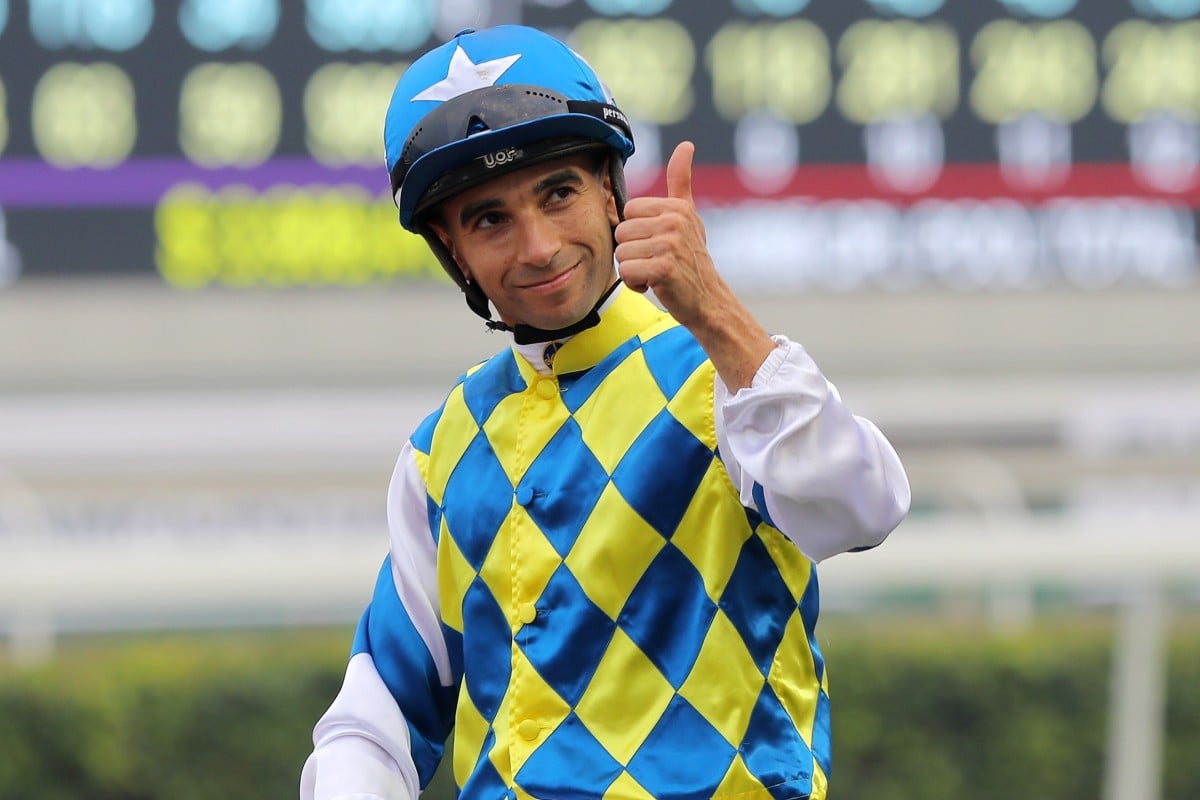 He was forced to play second fiddle on Wednesday night but Joao Moreira has warned doubters to write him off at their own peril, saying he has the skills to match it with champion jockey Zac Purton in this season's title race.
The Brazilian maestro had enjoyed a narrow edge in the jockeys' championship for most of the season but was relegated to second place after Purton went on a tear with five winners at Happy Valley to take a 114-110 advantage.
Even with his lead evaporated, Moreira believes his day will come and says he has a golden opportunity on Saturday to eat into the margin with a full book of 10 rides compared to the Australian's seven.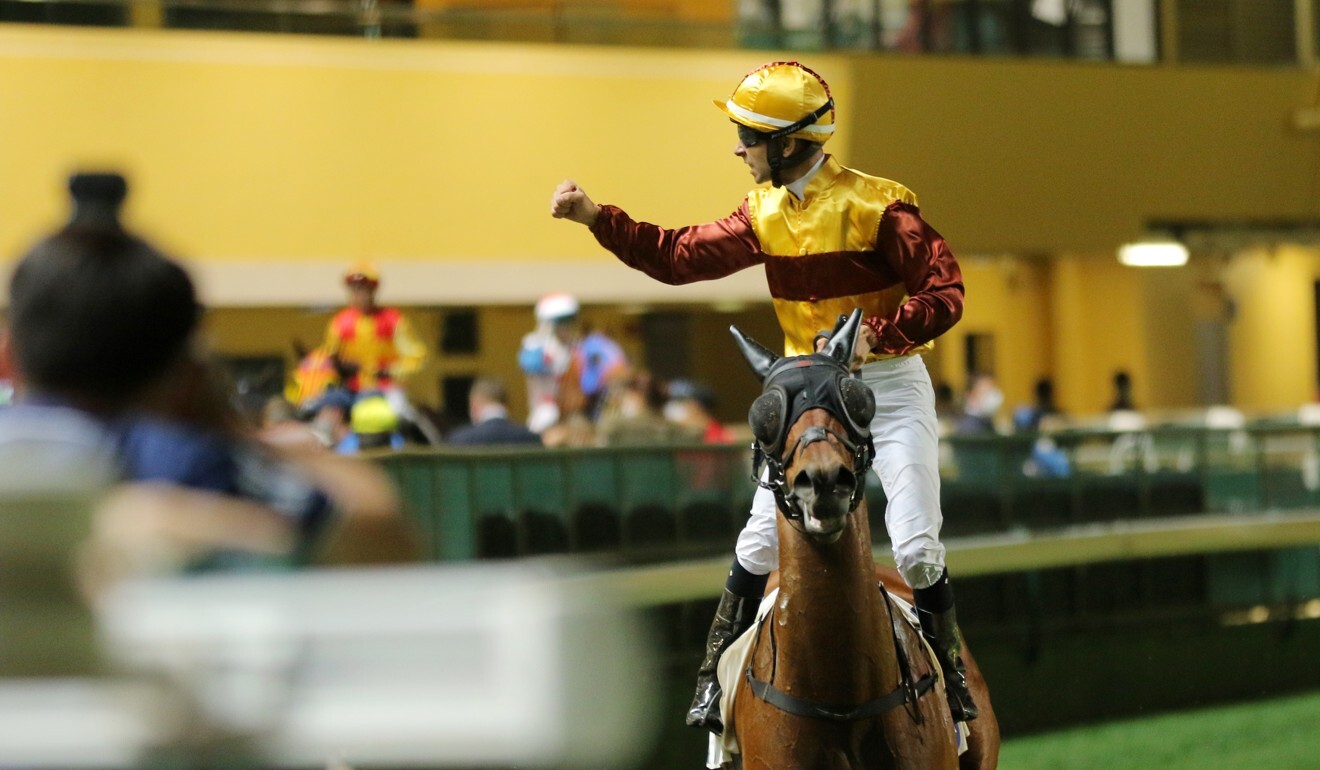 "It isn't over for me yet, I have got some support, I have some nice rides coming up," the three-time champion said.
"Maybe a month ago, I was 11 in front and then suddenly I was behind and then I go three or four ahead and now I am finding myself behind again so who knows what is going to happen in the next 30 days.
"Zac has proven himself to be a world-class jockey and nobody should be surprised to see him in front at the moment but I don't think people should doubt me because I have faith in myself. I have the ability and skills and I understand what I am doing."
While Moreira does not believe Purton suffers from a lack of support, which the Australian claimed earlier this week, he has a healthy respect for the 37-year-old on and off the track.
"I can't complain with the support I have got, but if I go deeper into it, I think there is a bigger number of trainers migrating to Zac's boat," he said.
"I think he is getting enough support and what proves it is where he is at the moment.
"Zac and I are rivals only on the track and we are not enemies off the track, we treat each other very well and I don't think that should change.
"If I am the winner at season's end or if he is, I think we have both done enough to deserve it."
One of Moreira's leading chances on Saturday comes in the form of Beauty Legacy, who he says is learning to adapt to the Hong Kong style of racing.
Formerly known as Hawkshot in Australia, Beauty Legacy was bought to target the Hong Kong Derby this season but bombed out of the four-year-old series after refusing to settle over longer trips.
Back to his favoured 1,400m distance in the Class One Amber Handicap, Moreira believes he can be versatile on the four-year-old.
"It feels like he is responding to what he is being taught," he said referring to trainer John Size's attempt to get him to relax in his races.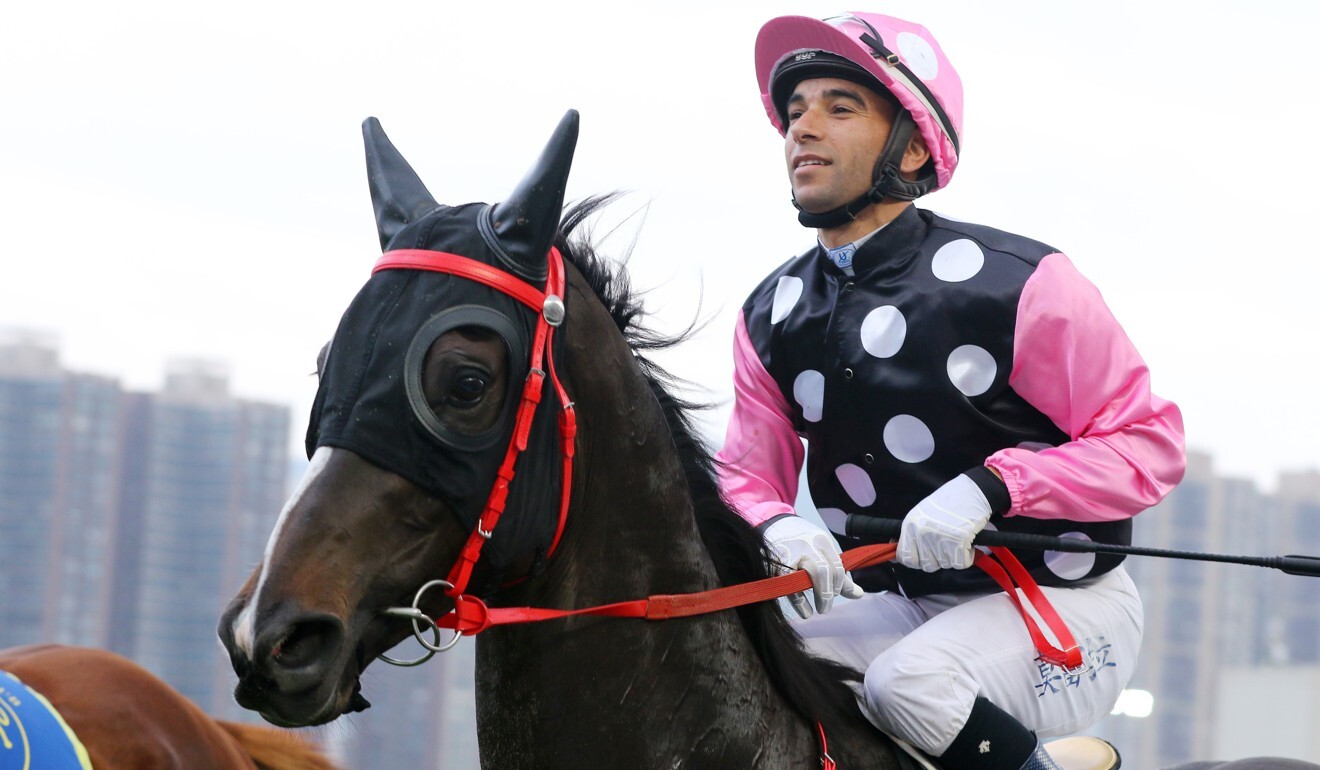 "I think we have to go through the motions with him, if one day he doesn't jump as well as he has and he finds himself at the back of the field, I don't think we have to be worried now because that's what he did first time out and he won.
"It is the step back in distance that helps him too, the pace is a little more genuine so he settles down a little bit better which was his main issue before.
"He seems very healthy, he seems like he is going forward so it wouldn't surprise me if he came out and ran like he did first time out."
Moreira will also ride the likes of Farhh Above, Hong Kong Win, Fantasy and fancied debutant Iluvataar.
Help us understand what you are interested in so that we can improve SCMP and provide a better experience for you. We would like to invite you to take this five-minute survey on how you engage with SCMP and the news.