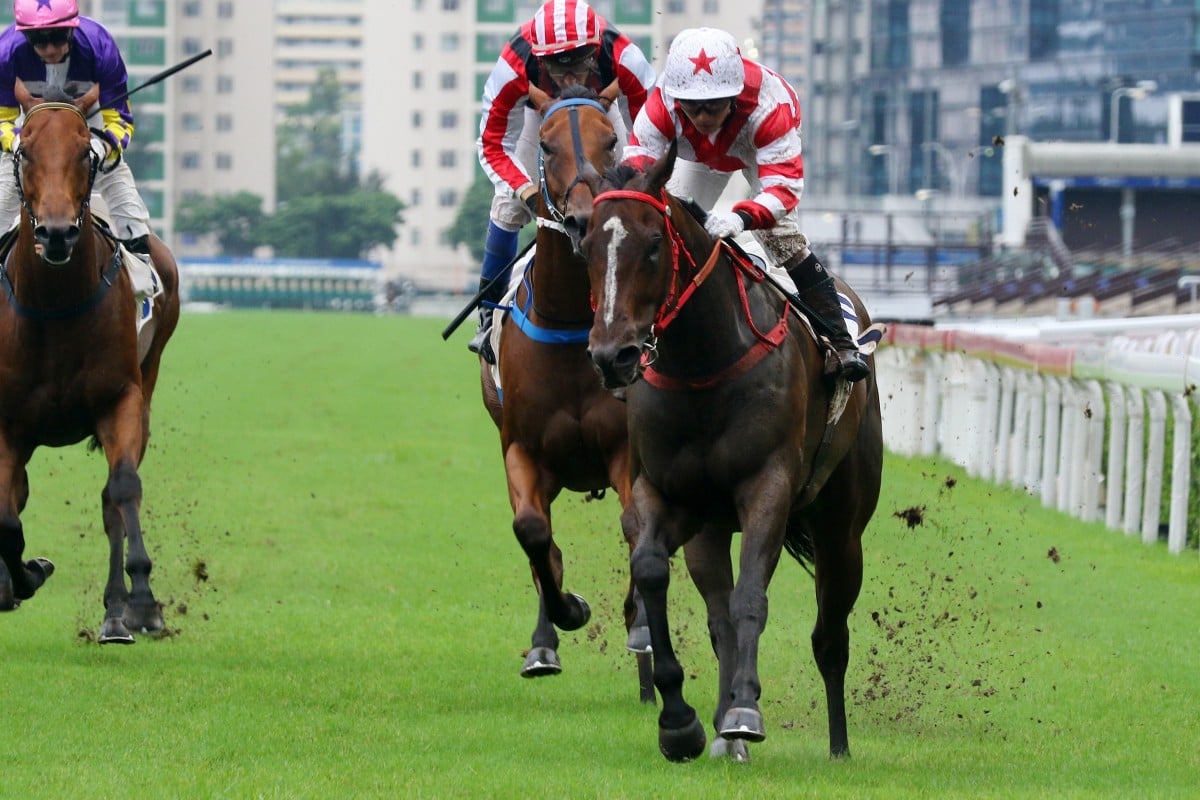 After copping a beating from Mother Nature in the 36 hours before Sunday's meeting, Sha Tin proved it is one of the few racetracks on the planet that could have raced on safely after being hit with 500mm of rain.
The surface was on the receiving end of the epic deluge from 3am Saturday morning until the first race on Sunday and then copped another drenching mid-meeting but it was never going to stop the premier track, which drains at around 100mm per hour.
"It is an incredible surface, there aren't too many racetracks in the world that can take that level of precipitation in such a short period of time with that intensity," Jockey Club head of race day operations, tracks and racing facilities Stephen Higgins said.
"This is the most rainfall we have had for a number of years. We had a black rainstorm [signal] yesterday, there has only been 21 black rain warnings in Hong Kong's history and [Saturday] was one.
"To have that – 314mm in little over three hours – is astonishing, most tracks would be out for a week."
Such was the follow-up storm on Sunday morning, trackwork was forced to be called off after the Jockey Club's weather tracking system detected almost 50 lightning strikes in the surrounding area in the space of 15 minutes.
However, with the lightning dying off by lunchtime, Higgins explained that it was safe to race on with the surface listed only as "yielding".
"Once we got to 9am this morning, we had about another 50 or 60mm but I was pretty confident that we would go on," he said. "It has remained both safe and has raced well.
"We have a very sophisticated tracking system so we were tracking the lightning strikes when they were occurring from the trainers' stand – it gives you an idea of whether it is safe to continue.
"When trackwork was suspended just after 7am, we were up to almost 50 strikes in a 15-minute period within the region.
"We work on 15 strikes per 15 minutes during racing, anything less than 15 you are OK to race because it is such a large area."
Jockey Karis Teetan, who had a full book of 10 rides on the day, said while the rain-soaked surface had a slight bias towards on-speed runners, it was safe throughout.
"The pattern of the winners today was probably favoured to the more handy horses – it was hard to make ground on the heavy and sticky parts," he said.
"The amount of rain we had, it shows this is the world's best track, we can race on with it. As soon as the rain stops or drizzles, it drains through and you can see that.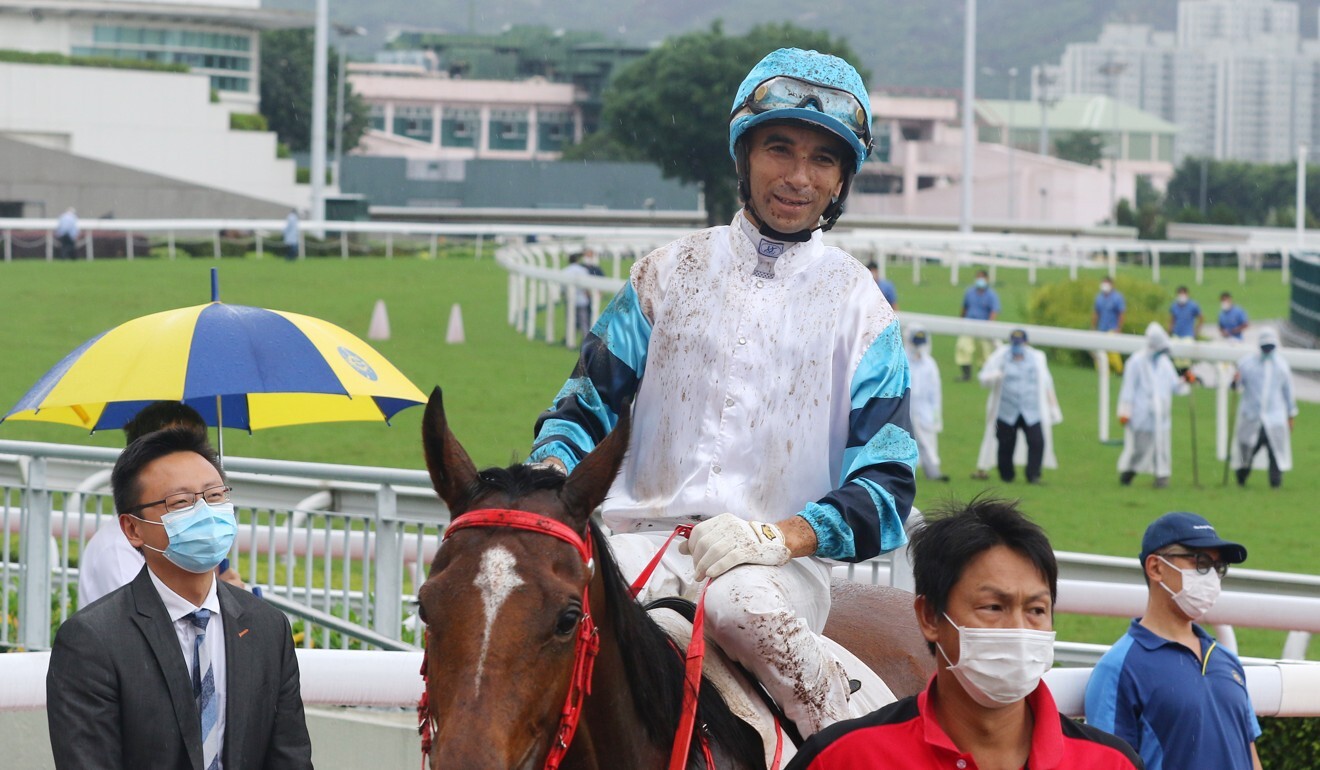 "We knew if it stopped raining, we would go on. Anywhere else in the world we would be off. I felt safe, I think the other guys felt safe as well."
The downpour brought back memories of a famous Happy Valley meeting in 2016 where a "good" track sign was hoisted after seven races, just hours after a 125mm burst of rain before the first race.
Ironically, while the sand-based surfaces at both Sha Tin and Happy Valley are often criticised for being too hard, it is what allowed racing to continue on Sunday.
"It is a credit to the tracks team and whoever designed it," Higgins said.
Purton and Moreira grind to a halt
Zac Purton and Joao Moriera have been going toe-to-toe in the battle for the jockeys' title for the best part of six months but they have been unusually quiet for the past three meetings.
Combined, Purton and Moreira have ridden just three of the past 30 winners in Hong Kong, bringing the race for champion jockey to a snail's pace.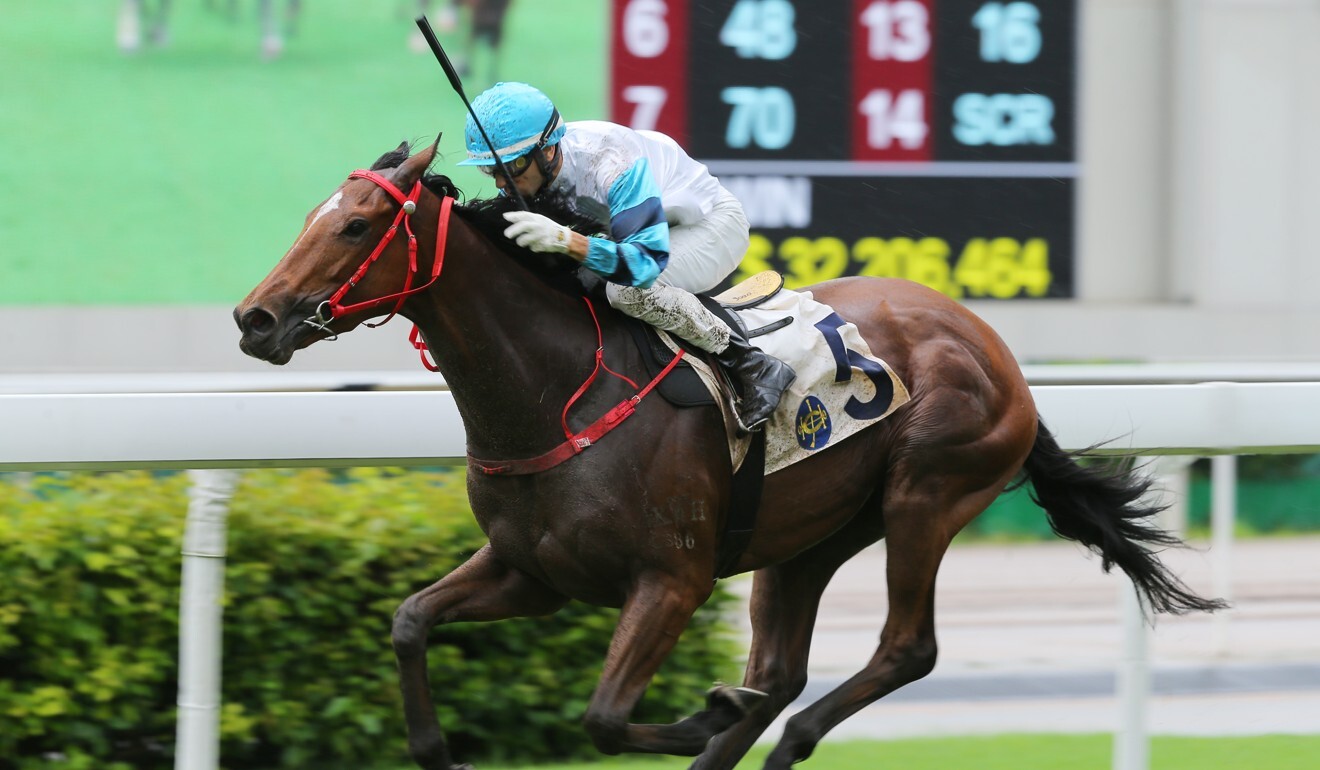 With Purton five winners clear heading into Sunday's meeting, Moreira was able to claw one back, leaving the Australian with the advantage with 10 meetings to go.
Their mini-drought shows how tough Hong Kong can be for jockeys, with unfashionable riders
Ben So Tik-hung, Matthew Poon Ming-fai and Alfred Chan Ka-hei winning nine of the last 19 races between them.
Yung secures another Win from Conghua
Benno Yung Tin-pang's patient approach with Win Win paid dividends at Sha Tin, with the four-year-old taking out the Class Three Lung Yat Handicap (1,400m).
The gelding flashed some ability last season with two wins and three seconds but struggled with niggles for the first five starts of his second campaign, never finishing better than eighth.
After finishing down the track over 2,000m at the end of January, Yung gave him a six-week break at Conghua before slowly building him back up again.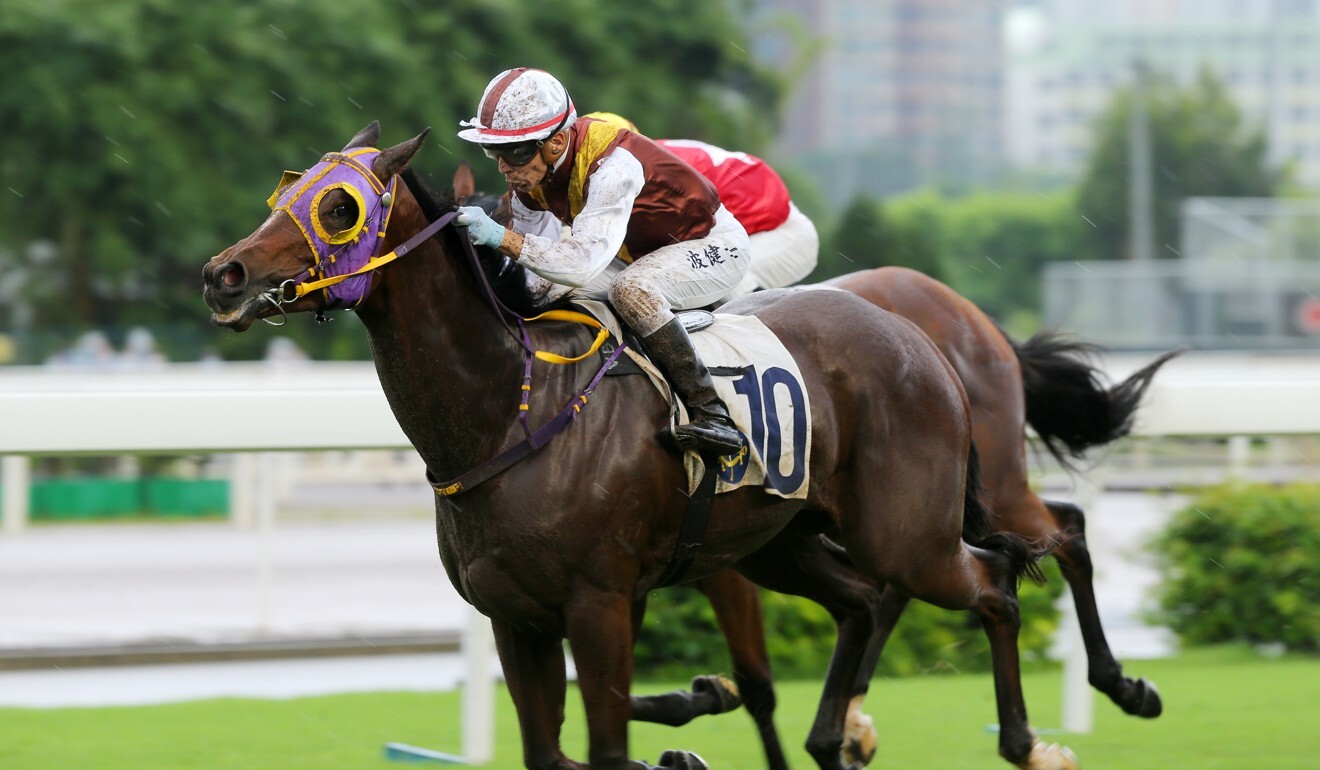 The 61-year-old used all the tricks in his tool-bag, sending the four-year-old to gallop on the uphill track while giving him a couple of barrier trials to get his confidence back.
That effort was rewarded on Sunday with Brazilian Vagner Borges continuing his good form, lifting Win Win to a comfortable first-up victory.
Yung has now had a winner at each of the past four meetings.
Punters bet big at Newmarket
Hong Kong punters seem to be relishing the return of racing in Britain if the figures from Saturday's simulcast are anything to go by.
Turnover clocked HK$238,477,053 for the meeting for an average of just over HK$34 million a race.
That happened despite boom three-year-old Pinatubu suffering his first defeat in the 2,000 Guineas as a $1.50 favourite, one of three odds-on pops to get rolled on the card.
The short-priced hope in Sunday's Group One Yasuda Kinen at Tokyo also went under with superstar mare Almond Eye defeated in the 1,600m contest again. Overall, the Jockey Club held HK$38,331,444 on the contest.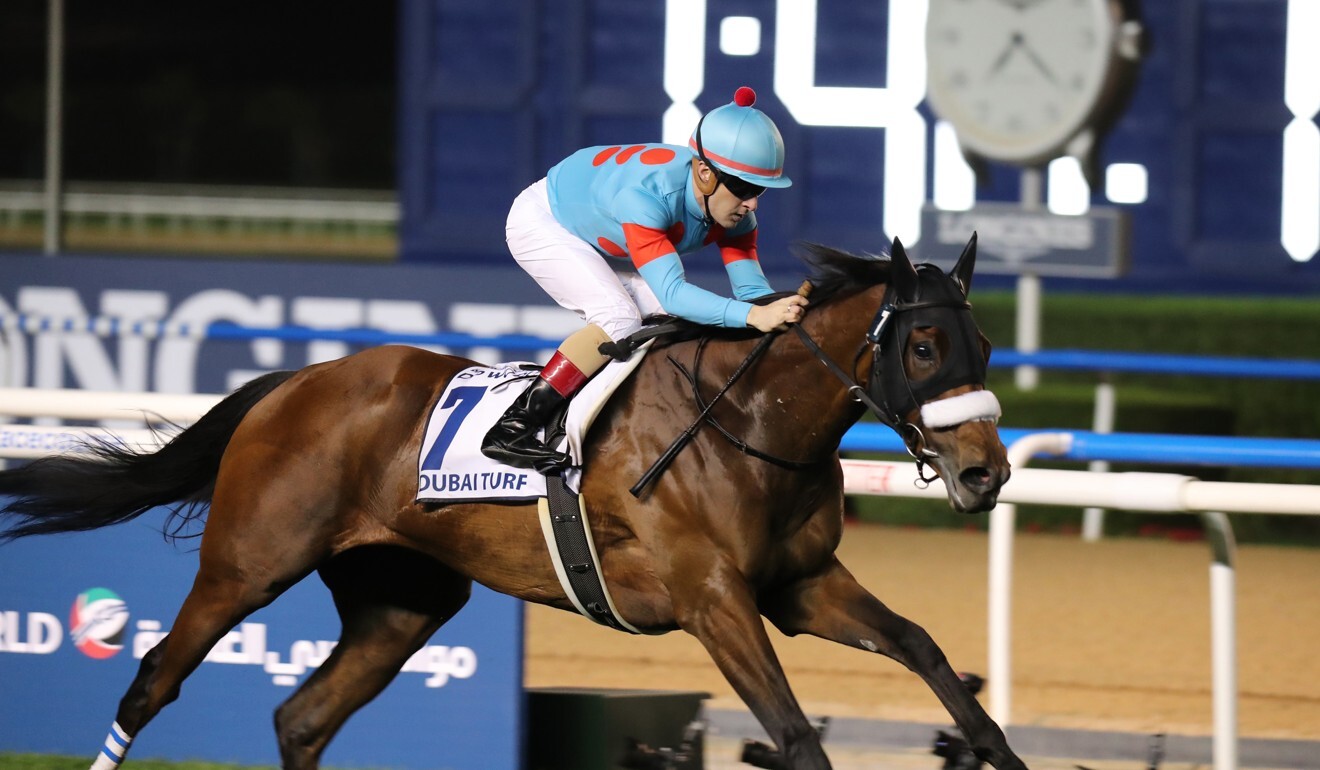 Four-year-old mare Gran Alegria stormed home to win, marking her as one of the rising stars in Japan.
The performance clearly caught the eye of Jockey Club officials, who were quick to pick up the phone to try and entice connections to come to December's Hong Kong International Races to follow in the footsteps of Admire Mars, who won the 2019 edition of the International Mile.
Simulcast racing continues on Tuesday week with the first day of Royal Ascot.